On November 19, at the 2021 Guangzhou Auto Show, Chery Automobile's booth was not filled with almost all of its models on sale like other brands. A total of 4 exhibited cars were all different versions of the same model. That is its brand new series of global models. ————OMODA 5, Chery OMODA 5 is expected to be launched domestically in the first half of 2022, and will continue to be launched in more than 30 countries and regions around the world such as Russia and Brazil.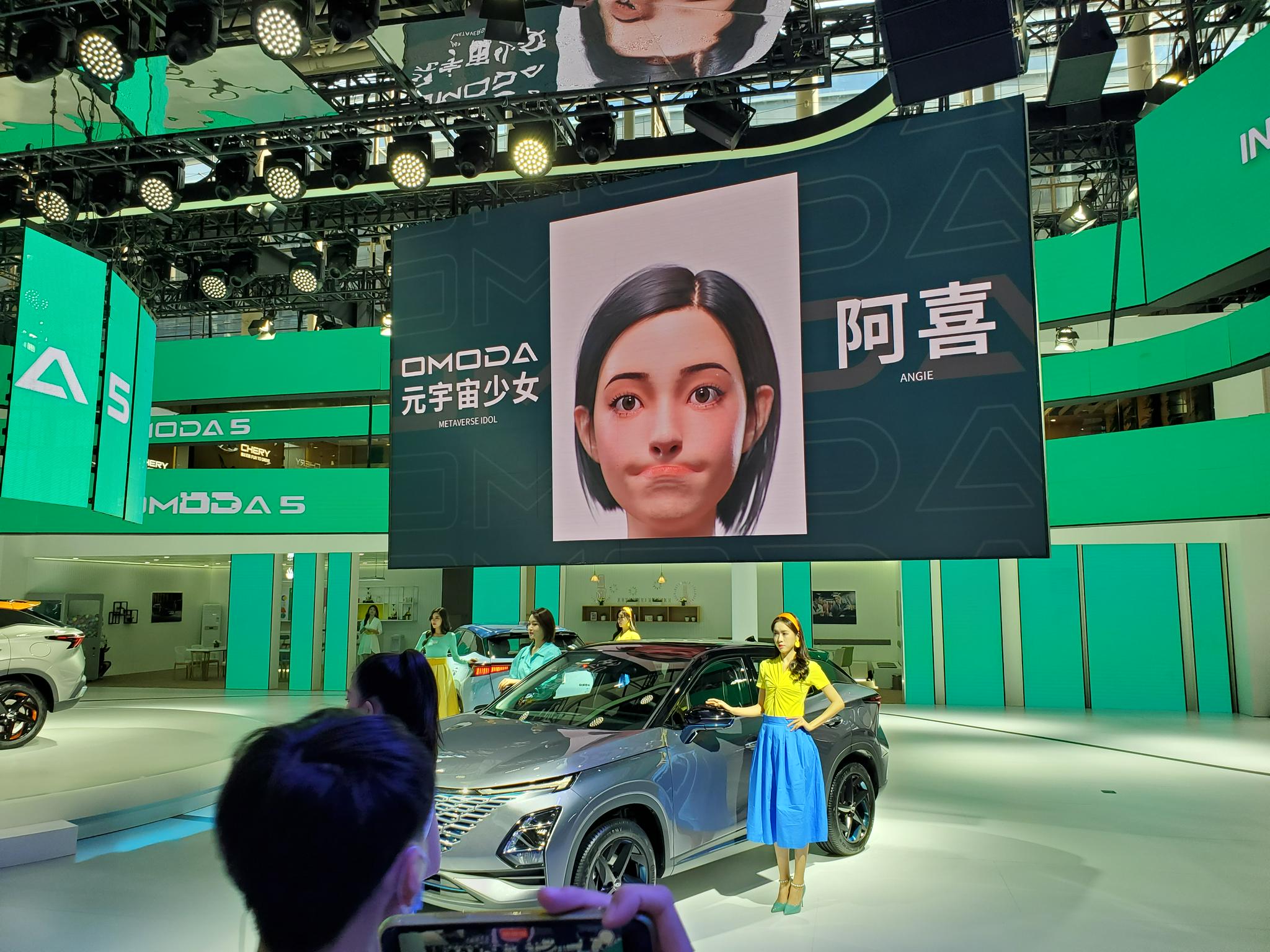 As a global naming, OMODA voted from more than 10,000 naming suggestions in more than 30 countries around the world. OMODA comes from the Latin root, "O" means brand new, and "MODA" means fashion trend, which represents the understanding and pursuit of fashion trend by the new generation of young people around the world. The OMODA series will be aimed at young generation Z consumers, and Chery Automobile will also launch a virtual spokesperson: Axi, a girl in the universe.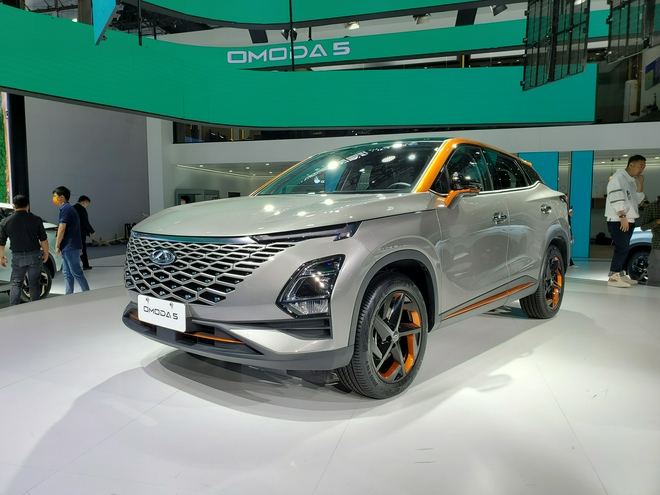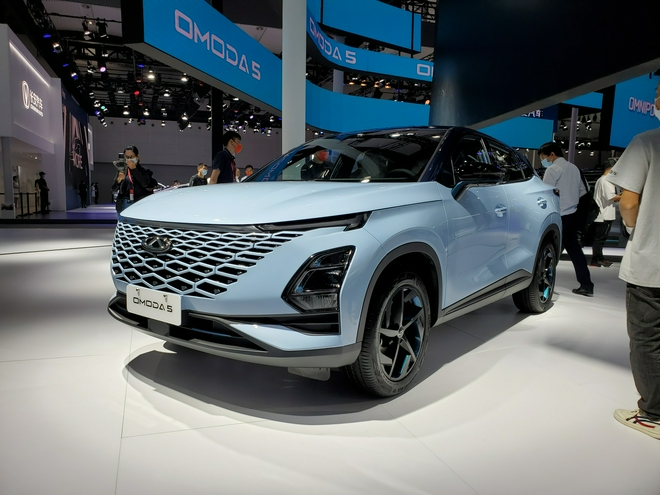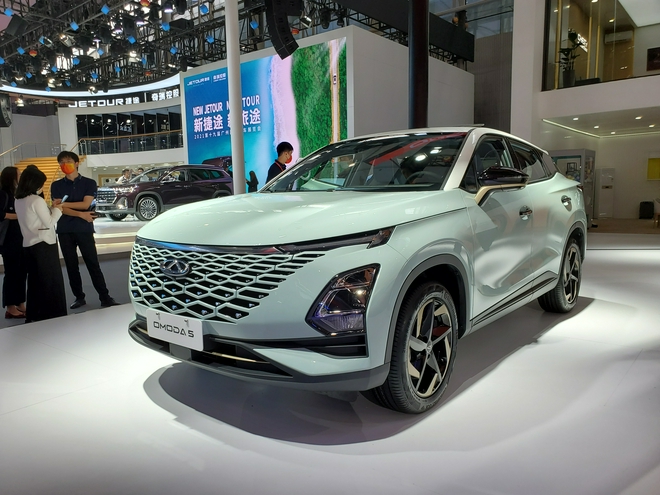 Steve Eum, Executive Director of Chery Automobile Modeling Design Center, introduced the design concept of OMODA 5 to us. OMODA 5 has a completely different look and feel from existing Chery models. It adopts a groundbreaking design concept-"Art in motion", which focuses on creating a fluid and expressive appearance by focusing on the balance of light and shadow.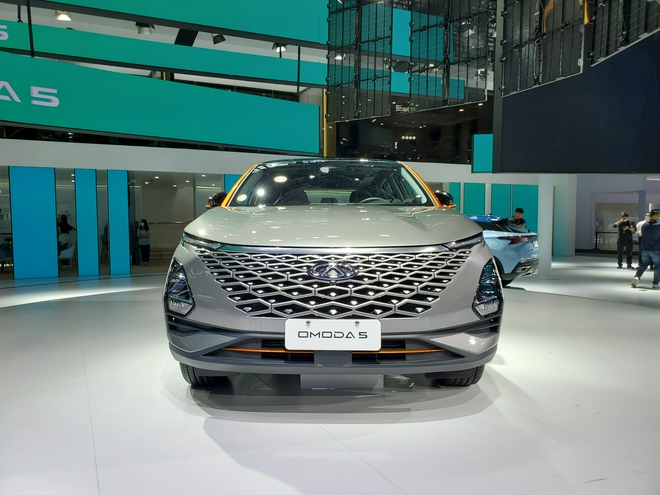 Chery OMODA 5 is a cross-border style compact SUV model, similar to the Changan UNI T style. The new car adopts a borderless front face design, with a diamond matrix grille, making the entire front face design more sharp. The designer achieves dynamic balance by creating strong muscle lines, short overhangs and gradual contour design techniques.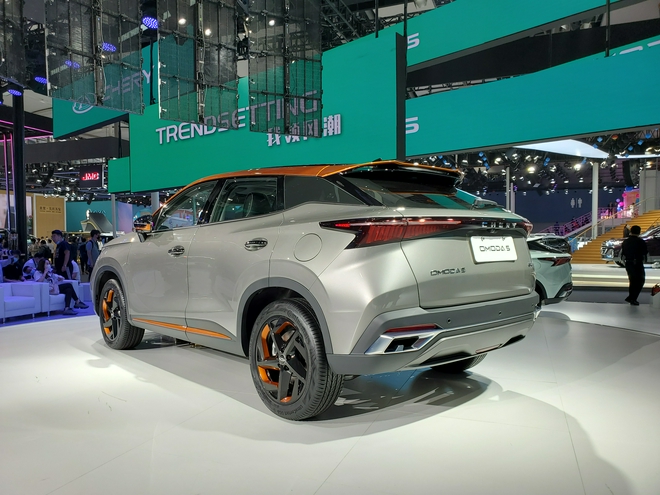 The new car adopts a split headlight design, equipped with moon-cutting LED daytime running lights and urban streamer matrix LED taillights, and is also equipped with 18-inch blackened high-bright contrast sports wheels, showing the avant-garde style and trendy beauty.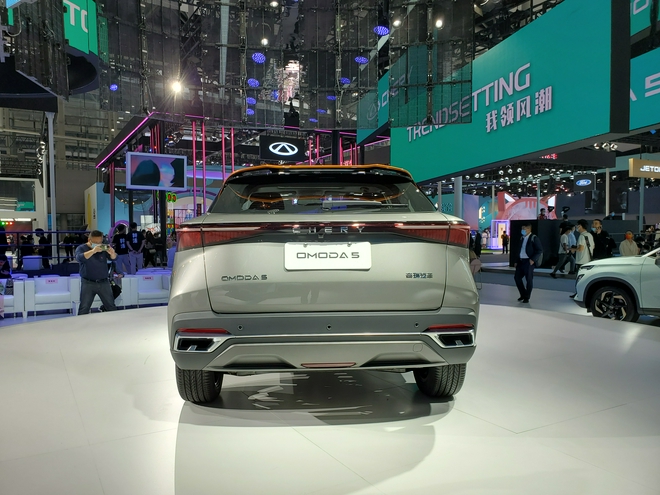 The light-speed movement waistline, double-layer progressive rear wing and fastback style reflect the careful consideration of aerodynamics everywhere. Visually presents a more passionate and youthful feeling, which coincides with the surging driving pleasure that new generation users yearn for.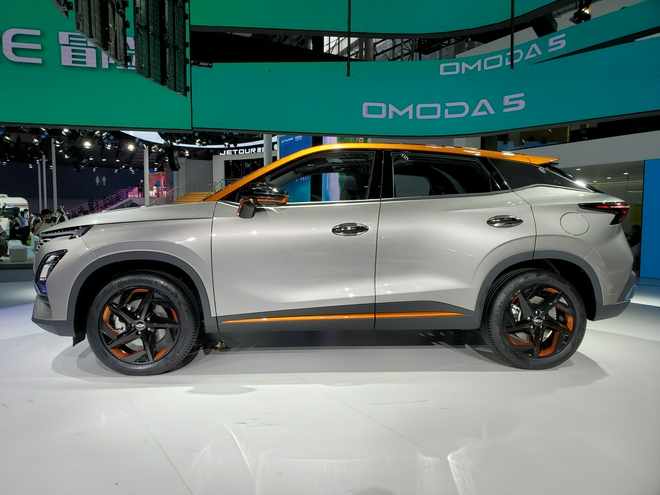 In terms of body size, Chery OMODA 5 has a body length x width x height of 4400x1830x1585mm and a wheelbase of 2630mm.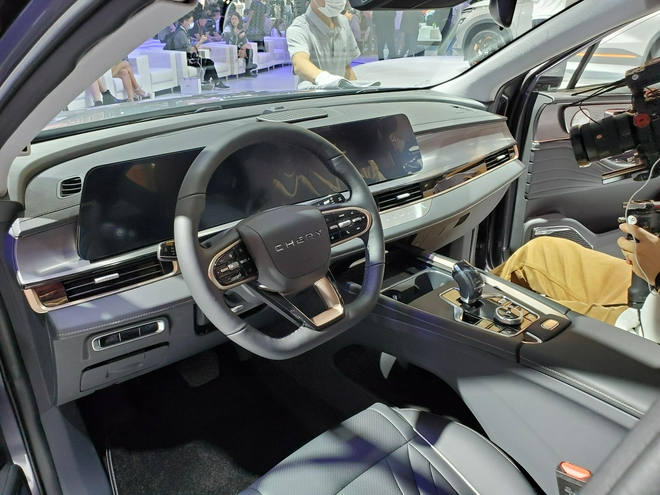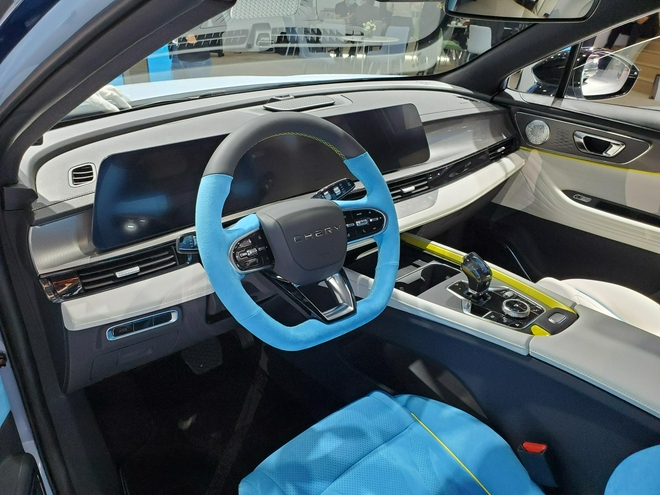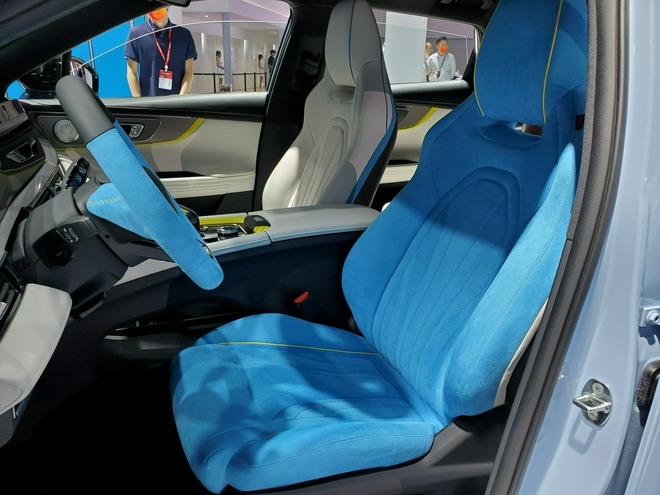 For the interior, facing the younger generation, OMODA 5 also adopts a contrasting design and is equipped with dual 12.3-inch ultra-wide high-definition curved screens. Equipped with integrated sports seats, the technology and sports complement each other, and it also presents an excellent technological texture and pleasant look.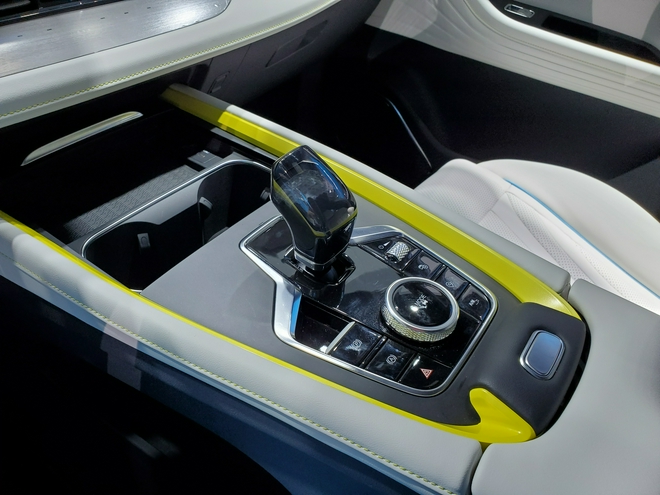 In terms of power, the new car will be equipped with a Kunpeng Power 1.6TGDI engine, and electric and hybrid versions will be launched worldwide.
  Summarize:Regardless of the booth layout and color matching, or the OMODA 5 model itself, it can be seen that Chery Automobile has begun a self-revolution, facing the younger generation that has become the main consumer, the sense of design and visual communication are particularly important, and at the same time it has launched The virtual spokesperson: Axi, the girl of the meta universe, seems to understand the minds of young people very well. In addition to Chery's technological precipitation, not only is there a 1.6T version, but in the future it will also provide a variety of options such as pure electricity and hybrid, which is worthwhile expect.
(Editor in charge: Liu Mingliang)
.