On October 23, the 2021 iFlytek Global 1024 Developers Day was launched at the Hefei Olympic Sports Center in Anhui Province. This year's Developer's Day is under the guidance of the Ministry of Industry and Information Technology and the People's Government of Anhui Province, hosted by the Department of Economy and Information Technology of Anhui Province and the People's Government of Hefei City. A series of activities such as the 1024 Science and Technology Expo, the AI ​​Industry Summit, and the AI ​​Developer Competition.
At the 1024 Science and Technology Expo, more than 300 companies and thousands of black technology products were unveiled, demonstrating the digital innovation results of AI technology in various scenarios such as smart life, tourism and leisure, and transportation. Among them, Midu's product "City Sense Communication", with big data, AI technology and new media big data, has attracted enthusiasm for the comprehensive application of big data, AI technology and new media big data in helping cities to upgrade their intelligence, serving city life, and ensuring city safety.
2021 HKUST iFlytek Global 1024 Developers Festival
Chenggantong (full name: Urban Governance and Public Decision Risk Prevention Perception System) focuses on practical problems in the process of urban intelligence and digitization, takes the prevention and perception of various emergencies in the city as the core, and uses advanced technologies such as AI and big data. Through the massive public opinion information in the Internet platform, four major subsystems are designed: "risk prevention awareness system", "emergency awareness system", "major event tracking system", and "transfer supervision workbench" to provide pre-warning of urban emergencies , Incident perception and control during incidents, guarding the safe and healthy operation of the city, and empowering urban governance.
AI, big data and other technologies have been innovatively applied in the urban sense communication. Based on natural language processing and computer vision technology, the emergency awareness subsystem performs multi-modal data fusion analysis on text, pictures, videos and other elements in the information, and quickly determines the type of event through the event recognition model and the confidence calculation model. The authenticity has realized the rapid discovery of more than 20 common emergencies in the city; the risk prevention perception subsystem has innovatively designed and developed the "regional governance evaluation index system", which integrates netizens' sense of urban security, sense of gain, happiness, and government affairs. Service perception is digitalized, presenting the overall public opinion environment, reflecting the comprehensive state of urban governance, and providing scientific data support for urban governance.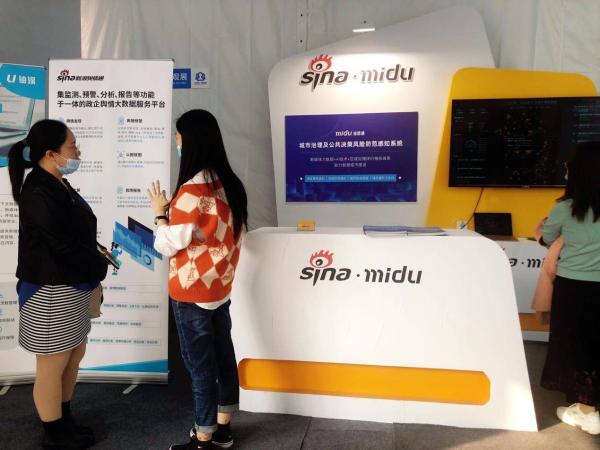 2021 HKUST IFLYTEK Global 1024 Developer Festival: "City Gantong" under Midu
In the "1024 Dialogue", Wang Chao, general manager of the ecological cooperation department of Midu Smart City Division, was interviewed and shared in-depth how AI, big data and other technologies combined with new media big data play an important role in urban governance . Wang Chao said that in the process of urban digital construction, the role of "data" should not be underestimated. The intelligence, effectiveness, and accuracy of data, as well as how to break data barriers and tap the value of data, are common problems. AI and big data technologies are important motives for activating the value of data, and the combined application of data in different scenarios can release the powerful potential of data. Chenggantong uses artificial intelligence and big data technology to realize the active perception of urban emergencies, the perception of urban risk prevention, and the tracking of major events through the massive amount of public opinion information in the new media big data, which can provide applications for existing government data. It is a powerful supplement to provide strong support for relevant departments to make scientific decisions and build a "people-oriented" smart city.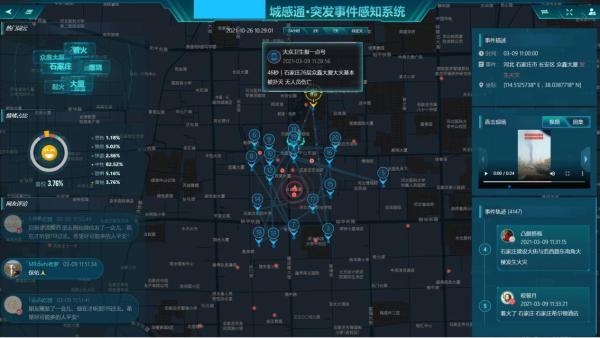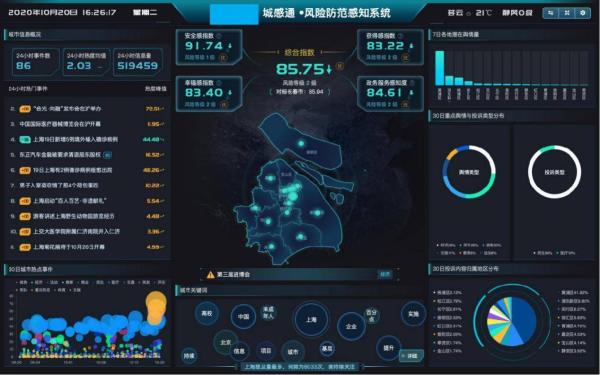 "Chenggantong" emergency event perception and risk prevention perception subsystem
At present, AI, big data and other technologies have penetrated into people's lives and played an important role in various social fields. Chenggantong's innovative application of advanced technologies such as artificial intelligence, in-depth exploration of the value of new media big data, and modernization and precision in urban governance Provided a boost. Midu is also further exploring the intelligent application of data in different fields. Based on big data and artificial intelligence technology, it provides a full range of application service solutions for the construction of digital government, digital marketing, digital media, and digital cities. Under the background of the new era Actively provide support for urban governance and smart city construction.
.