On February 24, Alibaba released its financial report for the third quarter of fiscal year 2022 (ie, Q4 of the calendar year 2021). The company's operating income for the quarter was 242.580 billion yuan, and its net profit was 20.429 billion yuan. Among them, the revenue from international commercial retail business was RMB 11.606 billion (approximately US$1.821 billion), an increase of 14% from RMB 10.158 billion in the same period of the previous year.
Overseas consumers exceeded 300 million for the first time, the overall growth rate slowed down
According to Netease (100EC.CN), Alibaba's international commercial retail business mainly includes Lazada, AliExpress, Trendyol and Daraz. For the 12 months ended December 31, 2021, annual active consumers in this segment reached approximately 301 million, representing a net increase of 16 million in a single quarter.
In the quarter, the overall orders of these businesses increased by about 25% year-on-year. In terms of international retail business, in the Southeast Asian market, Lazada's order volume increased by 52% year-on-year; in Turkey and the Middle East market, Trendyol orders increased by 49% year-on-year.
In this regard, Zhang Zhouping, director and senior analyst of the B2B and Cross-border E-commerce Department of the E-commerce Research Center of Netease, said that in the fourth quarter, Ali's international commercial retail business revenue exceeded 10 billion yuan, and has exceeded 100 billion yuan for three consecutive quarters. 100 million, revenue increased by 14% year-on-year and 11.86% month-on-month,The overall growth rate is average. The growth rate in this quarter is also the worst quarter in the growth rate data in 2021, directly dropping from 77.39% in the first quarter to 14%, a decrease of 63.39%.Among them, the main reason for the revenue growth was the rapid growth of Lazada and Trendyol.
"In this quarter, active consumers increased by 16 million, but decreased by 4 million compared to the previous quarter. The annual active consumer users exceeded 300 million. The continuous increase in the number of active users shows the improvement of users' stickiness to the platform and the effectiveness of the platform's new activities. Under the current background of brands going overseas and increasing online shopping demand from overseas consumers, it is also good for Alibaba's international retail business. In January this year, Alibaba set up a new overseas digital business sector to further increase its globalization strategy. "Zhang Zhouping say.
Lazada plans to raise US$1 billion for AliExpress merchant operation service center
In the fourth quarter of 2021, various platforms of Ali's international retail business segment include: Lazada, AliExpress, Trendyol and Daraz. Last year, Lazada's sales in the first hour of Double 11 sales surged 10 times, and the overall sales on the first day of Double 12 reached 9 times the average daily sales.
Recently, Alibaba Group negotiated with investors to raise at least US$1 billion for its Southeast Asian e-commerce platform Lazada. People familiar with the matter said that Alibaba intends to use this round of financing as a head-start to spin off Lazada in the future in preparation for its potential initial public offering (IPO). However, it didn't work out in the end. In this regard, a relevant person in Ali said, "We will not publicly respond to this matter."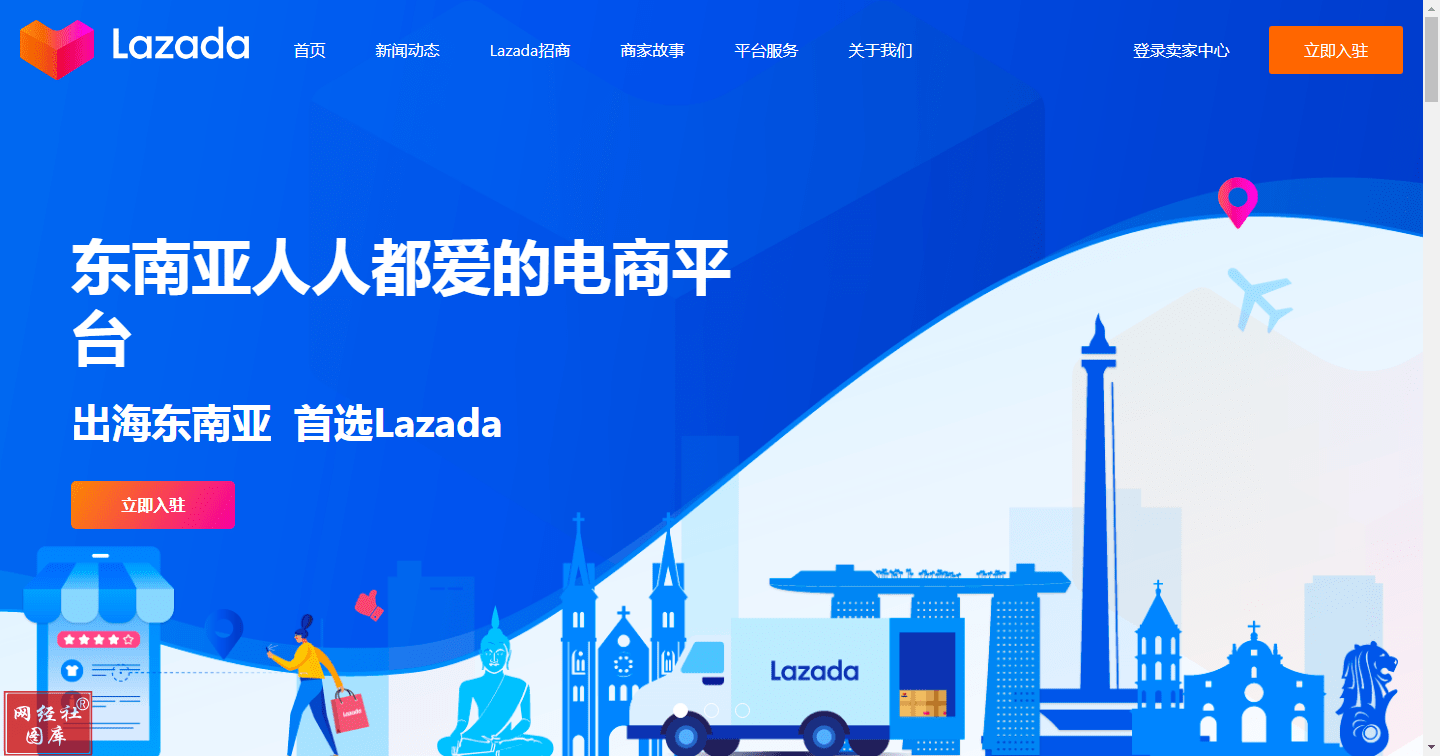 During the quarter, AliExpress established its first large-scale logistics center in Central and Eastern Europe, covering an area of ​​about 61,000 square meters; the cooperation with Match will add 70 self-pickup cabinets in France; AliExpress Hangzhou Merchant Operation Service Center Officially launched, Hangzhou local old-fashioned merchants Delixi, Robam Electric and Xilinmen settled in AliExpress to jointly explore overseas markets. The plan is to establish a merchant operation service center from 0-1, focus on cultivating high-quality cross-border merchants in hundreds of industrial belts across the country, and provide merchants with one-stop full-link solutions.
Globalization is one of the three major development strategies of Alibaba Group. In January this year, Alibaba set up a new overseas digital business sector to further increase its globalization strategy. Relying on the business scenarios of overseas consumer markets such as AliExpress, Lazada and Trendyol, Alibaba is forming logistics network capabilities in Southeast Asia and Europe.Return to Sohu, see more
Editor:
Disclaimer: The opinions of this article only represent the author himself, Sohu is an information publishing platform, and Sohu only provides information storage space services.