Original title: He bucked the trend after rising 700%!Fund managers: have the courage to "cash" high valuation targets
"Like a family sweeping the floorrobotThe company, which has risen by more than 700% in less than two years, is now overvalued by the market. I have been selling it gradually since it was around RMB 150. For such high-valued stocks, I should cash it out in due course. "Zhang Bing (pseudonym) is a fund manager of a medium-sized fund company. The sweeping robot company he mentionedCobosSince July, there have been 3 trading days to close at the limit-lower limit.
Although the early retreat prevented Zhang Bing from fully enjoying the strong rise before Cobos' adjustment, he also escaped the recent adjustment. In Zhang Bing's view, not all stocks that have "much higher" should be sold this year. The key lies in whether their future performance can match the rapid rise in valuation.
In fact, not only Cobos, but many of the hot targets for fund holdings in the second quarter are now facing fierce long-short disputes. Some people retreat quickly and some increase their positions at high positions.
Popular fund stocks encounter the "long-short dispute"
From the third quarter of 2019, Zhang Bing began to hold Cobos at a cost price of about 27 yuan. If calculated at the closing price of 228 yuan on June 30 this year, he held the stock for less than 2 years. It rose by more than 700%. Since July, the stock once rushed higher, hitting a record price of 252.71 yuan.
Cobos stock price chart
According to data from Tianxiang Investment Consulting, in the second quarter of this year, Cobos was one of the 50 stocks with the highest market value added by public funds.
As of the end of June, among the actively managed partial stock funds, a total of 113 funds held heavy positions in this stock, a significant increase from 62 at the end of the first quarter.
In the past two trading days (July 22 and July 23), Cobos was "hammered" twice and the stock price returned to around 190 yuan. On July 16 before, the stock also closed at a lower limit. Data on the Dragon and Tiger rankings that day showed that there were many institutional seats in the top five lists with the largest buy and sell amounts, showing the gap between institutional funds. Long and short competition.
Cobos was on the top of the list on July 16
In fact, many fund stocks have recently been fiercely contested for institutional funds, which shows that there are greater differences between institutions.
For example, the growth rate has doubled this yearNorth Huachuang, On July 21, in the top five lists of the trading value of the stock on the Dragon and Tiger rankings, all institutional seats appeared; another examplePutailai, This stock is also among the top 50 companies for fund holdings in the second quarter. It has been on the Dragon and Tiger list twice since July, and the number of institutional seats in the top five lists of transaction value is relatively large.
Brave the rapids and retreat + get in the car after adjustment
"Taking profit is a necessary operation. There are only a few assets in the world that do not need to take profit. For example, if you bought Apple (AAPL) 20 years ago, you don't have to stop profit. , But this is a rare case after all." Zhang Bing said.
Zhang Bing bluntly said that the reason why he sold Cobos in batches ahead of time was because no matter how good stocks are, they have a top spot, and this stock has been overvalued. In his view, under the current valuation, Cobos may need to prove that he can "leap" again and the company's management capabilities need to be greatly improved. The market is already too optimistic about it.
"I will sell a large number of companies that are not performing well. For example, in the third quarter, I will continue to hold leading companies in certain segments. On the one hand, these companies have not risen as much as Cobos; on the other hand, their share prices are not rising. A pure valuation increase. After a substantial increase in performance last year, it is expected to continue this year. While its ROE has increased, PB has not increased too much, and there is no competitor in key areas, so I will not sell it because its stock price rises. Out." Zhang Bing said.
Everbright Prudential Health Plus Hybrid's proposed fund manager Xu Xiaojie has similar views. Taking the adjustment of the pharmaceutical sector in early July as an example, she believes that this is not due to policy influence, but mainly due to excessive valuation. If you want to achieve better performance this year, you must properly "deliver", but you must dare to get on the car after the adjustment.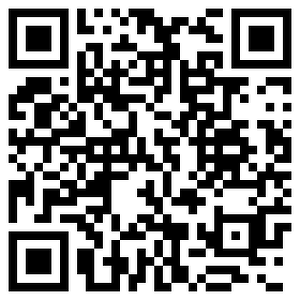 Massive information, accurate interpretation, all in Sina Finance APP
Editor in charge: Chen Youran
.