On November 17, Baidu (NASDAQ: BIDU) released its unaudited financial report for the third quarter ending September 30, 2021. In the third quarter, Baidu achieved revenue of 31.9 billion yuan, net profit attributable to Baidu (non-US GAAP) was 5.09 billion yuan, and net profit (non-US GAAP) exceeded market average expectations.
In a conference call with financial analysts, Baidu revealed that Baidu Health has gathered many authoritative doctors and experts. Baidu Health takes "content" and "service" as the core, and uses AI and other technologies to connect "content and people" with "Internet + medical health" to solve the problem of "knowledge accessibility" and "service accessibility" in medical health. The shortage problem.
In the past, Baidu carried out a series of layouts in the field of health. On the one hand, relying on the rich health authority and expert resources accumulated over the years, it established a three-dimensional content ecology. It successively launched Baidu Health Medical Dictionary and Baidu Health Live, etc. Formal innovation assists in popular science and integrates isolated island-like health popular science knowledge into the system one by one. On the other hand, on the topic of "health services", which is closest to the common people, Baidu Health uses online consultations, Internet hospitals, chronic disease management centers, health malls and other Internet methods to improve the efficiency of seeking medical advice.
For Baidu's growing health landscape, how to maximize the value of the platform is the key. Driven by the dual-track "content" + "service", the future development path of Baidu's health is gradually becoming clear.
There is always a sense of distance between doctors and patients. The gap here is the need of 1.4 billion people for daily health problems on the one hand, and the vast ocean of medical knowledge that is indistinguishable from the true and false on the other. Popular science uses content to build a bridge across the gap.
△The picture comes from Visual China
As an important part of the medical field, popularization of medical science can improve the scientific literacy of the people and promote disease prevention. High-quality popular science content can reduce the consumption of medical resources, help patients find problems early, and even achieve "preventive treatment", which can effectively improve the health of Chinese residents and is also an important manifestation of the "Healthy China 2030" Planning Outline.
Doing a good job of popularizing medical science in China is not easy. Medical information on the Internet is always a mixed bag. For some common symptoms, patients often find it difficult to decide among the various answers. For some rare areas, there is little information that can help patients seek medical treatment-Baidu Health's content Accumulation can just solve various problems faced by medical science popularization.
In order to allow the public to understand authoritative health knowledge more clearly and quickly, Baidu Health has built a one-stop science popularization service system through core content such as Baidu Health Medical Dictionary and Baidu Health Baijia Account, relying on user demand portals, big data and AI technology advantages. Doctors on Baidu's health platform can better understand users and provide users with more accurate and targeted health science content, thereby promoting closer connection between doctors and patients. Today, Baidu's health science popularization position has gathered hundreds of thousands of authoritative doctors, produced and collected 500 million pieces of health science knowledge, and provided health services to 100 million users every day.
Among them, Baidu Health Medical Code has reached cooperation with more than 1,500 national top industry experts and more than 200 authoritative institutions, including academicians, deans, and subject committees in the medical field, as well as TOP3 department directors and doctoral supervisors in major hospitals, such as Li Lanjuan, Dong Jiahong, Ge Junbo, Wang Jun, Fan Jia, etc., currently, Baidu Health Medical Dictionary entries satisfy 20 million search requests every day, helping 4.1 billion people in total.
Get through authoritative content and services
Improve the efficiency of health services
The role of popular science is to help users find and recognize problems, but if a user confirms that they are sick, how can the Internet help users solve the problem?
Use the ability of the Internet to extend popular science content to medical services. In the layout of Baidu Health, it locks the health services under the "Internet +" into the four major parts of online consultation, chronic disease management, health mall and Internet hospital.
△The picture comes from Visual China
Specifically, Baidu Health helps patients achieve online-to-offline health management on the service side, and cooperates with public hospitals on the industrial side to build Internet hospitals to improve the efficiency of online and offline services.
In this ecology, Baidu Health, as a platform, plays the role of a connecter and an enabler, helping to connect supply and demand and improving the efficiency of medical services.
Last year, Shi Haifeng, deputy chief physician of the Department of Cardiology, Beijing Hospital, launched a popular science live broadcast on the Baidu Health platform. After that, he often asked patients online to answer questions. Subsequently, his outpatient and surgical procedures continued to increase, increasing by more than 50% in just 6 months. Director Shi introduced that after watching Baidu Health Live, many patients found him through his Baijia account private message, and came from all over the country to find him for surgery. Baidu Health's platform became a bridge for him to connect patients across the country.
Up to now, Baidu Health asked doctors to respond to more than 2 million online medical consultations every day. As a service support, the health mall segment has integrated health services such as mall purchases of medicines, vaccine appointments, and health insurance. In the Internet hospital part, Baidu Health has introduced many smart small programs in public hospitals to provide users with one-stop intelligent medical services such as pre-diagnosis consultation, appointment registration, home delivery of medicines, and follow-up management. The Andrology Center jointly established by Baidu Health and the Chinese Sexual Society further expands the service scope of the platform, enabling it to provide convenient services for patients with chronic diseases. At present, the Andrology Center has accumulated more than 2 million accurate online consultations and more than 100,000 follow-up patients.
AI broadens the boundaries of Internet health services
After connecting massive amounts of authoritative content to the service, Baidu Health continues to explore the use of AI to accurately match the needs of users.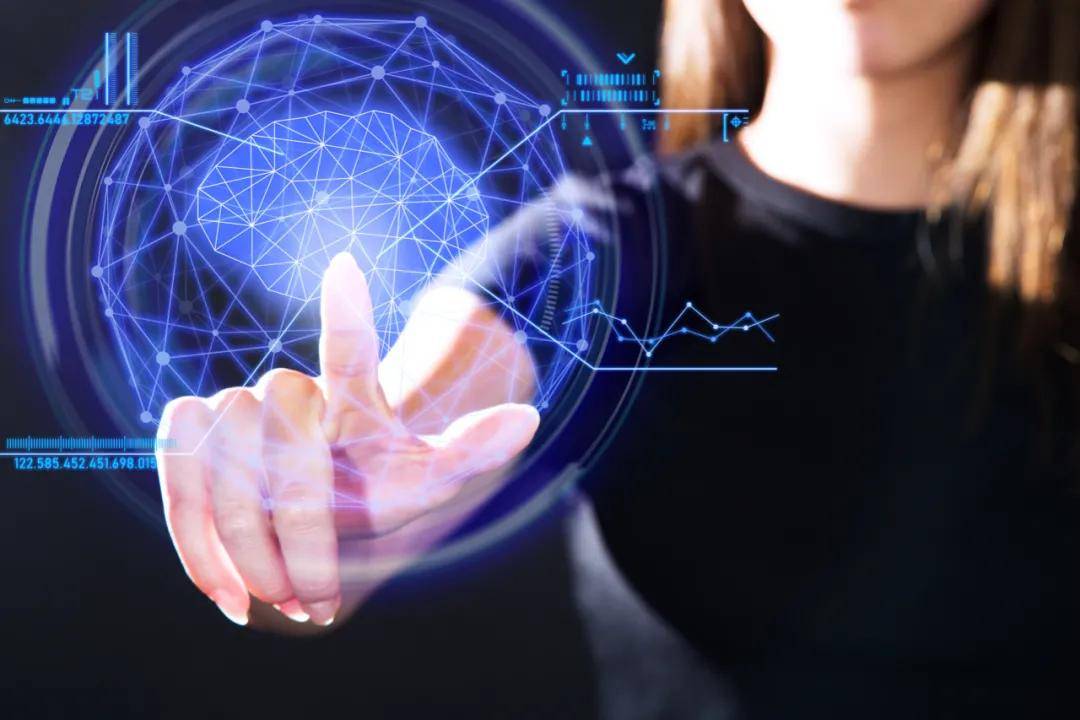 △The picture comes from Visual China
In July of this year, Baidu Health launched a precision doctor-patient matching engine, which uses AI and big data capabilities to accurately match users with hospitals and doctors to help public hospitals develop with high quality. In October, Baidu Health announced that it has cooperated with the official mini-programs of a number of public tertiary hospitals. The coverage of major and difficult diseases and specialized diseases in cooperation has reached 80%, and the coverage of regional specialized disease services in the target population has exceeded 85%. Baidu Health It has become a regional leading public medical service platform for patients with specialized diseases, helping the implementation of the national hierarchical diagnosis and treatment policy.
With the empowerment of AI and the accumulation of the above-mentioned "content" and "service", Baidu Health continues to expand its service boundaries. At the just-concluded 4th CIIE, the top pharmaceutical companies GlaxoSmithKline and AstraZeneca both joined hands with Baidu Health to conduct in-depth cooperation in the business direction. In the cooperation between Baidu Health and GlaxoSmithKline, the two parties will Herpes disease prevention is a pilot project, and online disease education is carried out for middle-aged and elderly people. In the cooperation with AstraZeneca, it is to jointly build a chronic disease service center.
Taking the needs of herpes patients as an example, there are about 1.56 million new cases of herpes zoster in people aged 50 years and over in my country each year, and about one-third of them will get sick due to the reactivation of the virus, and herpes zoster is often accompanied by nerves. Pain has now become an important issue affecting the quality of life of middle-aged and elderly people.
Baidu Health is able to provide the middle-aged and elderly people with authoritative and rich disease prevention awareness based on the usage habits of middle-aged and elderly people and relying on the content ecology, thereby enhancing users' correct understanding of diseases and providing treatment options.
In general, incorporating health services into the strategic system is not only the inevitable result of Baidu Health's internal resource accumulation, but also the actual needs of various social actors for the efficient use of medical resources.
There are many possibilities in the future. How to make use of the greatest advantages of health science + services, and at the same time empower health management before illness, disease risk prediction, disease diagnosis, treatment, and post-treatment rehabilitation and chronic disease management through AI technology are full of imagination. space. At the beginning of the new route, we still need to wait and see what results Baidu Health will make in the next year.Return to Sohu to see more
.