On January 5th, the three major indexes continued to fall, until the close,Shanghai IndexFell 1.02% to close at 3595 points; Shenzhen Component Index fell 1.8% to close at 14525 points;Growth Enterprise Market IndexIt fell 2.73% to close at 3161 points.On the disk, cloudgame, Winter Olympics, Pre-Cooked Vegetables, Yuan Universe and other sectors have the highest gains;traditional Chinese medicine, Salt Lake Lithium Extraction, National Defense and Military Industry, Green Power, Rare Earth Permanent Magnets and other sectors were among the top decliners.
  Dragon and Tiger ListNet inflowTOP20
On January 5, among the stocks on the Dragon and Tiger list, the net inflow of funds was the largestChina Mobile, Is 1.95 billion yuan. Data show that the stock officially landed on A shares within a day and closed up 0.52%. CITIC Xi'an Zhuque Street, the leading net inflow of funds, bought 861 million yuan.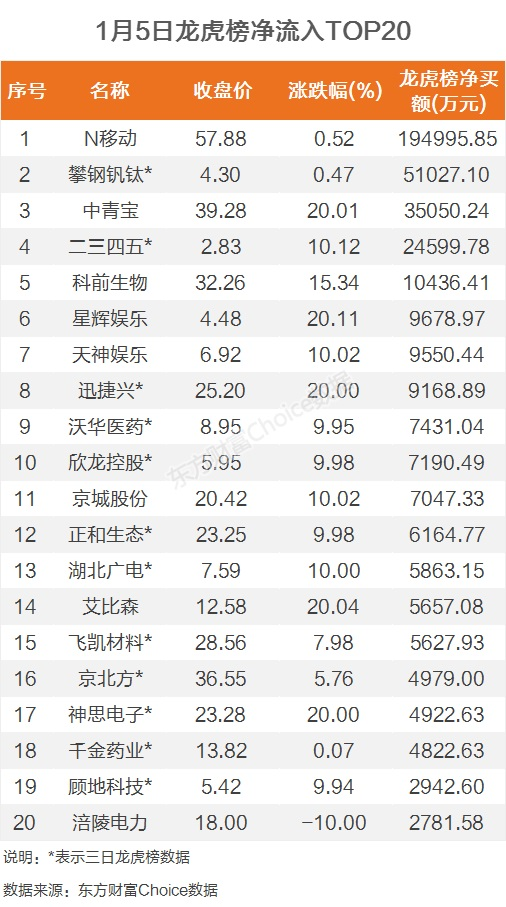 Land stock trading situation
Land Stock Connect's participation in the Dragon Tiger List involves a total of 10 stocks, of which 9 shares were bought by Land Stock Connect.Panzhihua Iron and Steel Vanadium TitaniumIt was bought the most, with a net purchase of 269 million yuan in three days.onlyWestoneIt was net sold, with a net sale amount of 32.77 million yuan.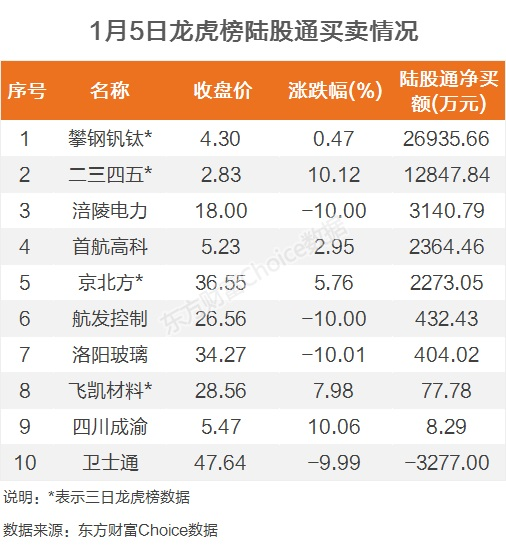 Institutional buying and selling
Institutions' participation in the Dragon and Tiger List involves a total of 42 stocks, of which 20 shares were bought by institutions.WestoneThe most bought was 120 million yuan. The other 22 shares were sold net by institutions,Jinyi CultureIt was sold the most, with a net sale of 88,689,100 yuan in three days.

(Article Source:Oriental wealthResearch center)

Article source: Oriental Fortune Research Center

Editor in charge: 92
Original title: Dragons and Tigers: 1.95 billion to raise China Mobile's foreign purchases of 9 shares and institutions to buy 20 shares
Solemnly declare: The purpose of this information released by Oriental Fortune.com is to spread more information and has nothing to do with this stand.
report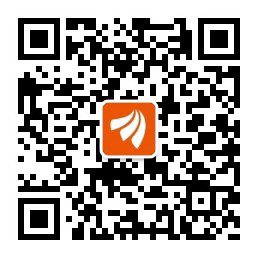 Scan the QR code to follow
Oriental Wealth Official Website WeChat
.