On March 2, the A-share market fell as a whole. As of the close,The Shanghai Composite IndexIt closed at 3484.19 points, down 0.13%;Shenzhen Component IndexIt closed at 13346.96 points, down 1.05%;GEM refers toIt closed at 2834.64 points, down 1.77%. The total turnover of the two cities was 898.07 billion yuan, a decrease of 70.991 billion yuan from the previous trading day.
1. The net outflow of funds from the two cities was 17.4 billion yuan
Shanghai and Shenzhen stock markets todaymain forceThe net outflow of funds at the opening was 8.929 billion yuan.net inflow73 million yuan, and the net outflow of funds from the two cities was 17.365 billion yuan throughout the day.
  2、CSI 300The main capital net outflow is 9.5 billion yuan
CSI 300 saw a net outflow of 9.48 billion yuan of main funds today, a net outflow of 6.017 billion yuan from the ChiNext Board, and a net inflow of 105 million yuan from the Science and Technology Innovation Board.Shanghai Stock ConnectThe net outflow was 451 million yuan,Shenzhen Stock ConnectThe net outflow was 325 million yuan.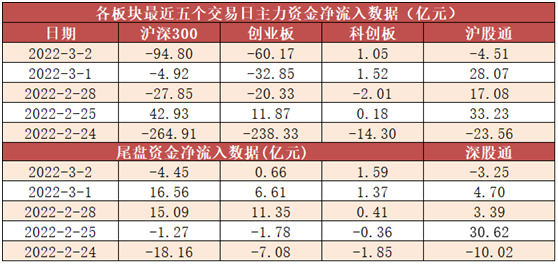 3、non-ferrous metalsand other resource stocks have received attention
Among the 28 Shenwan first-class industries,non-ferrous metalsThe net inflow of the industry was 4.611 billion yuan, ranking first.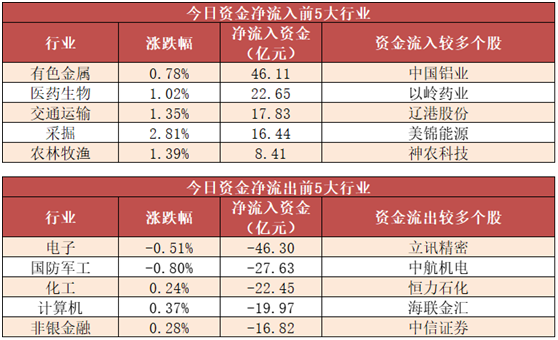 4. Top 20 shares bought by main capital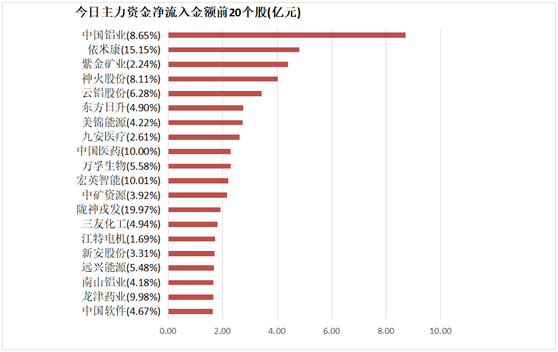 5. The latest individual stocks that institutions pay attention to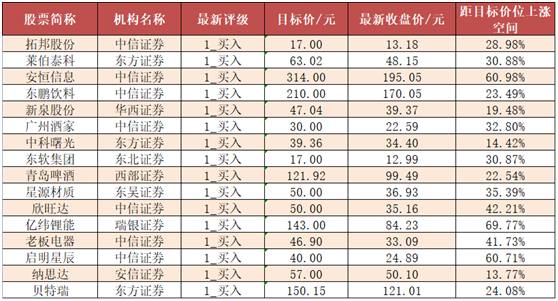 6. InstitutionsDragon Tiger List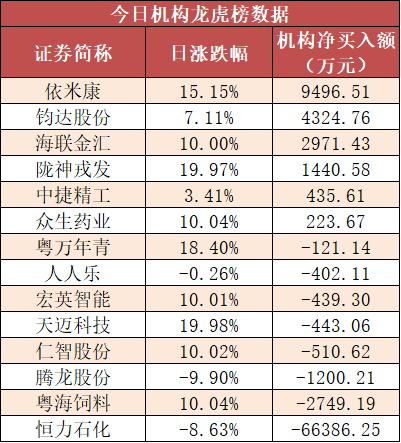 (Article Source:securitiesTimes)

Article source: Securities Times

Responsible editor: 3
Original title:[2nd Capital Route Map]The net outflow of funds from the two cities was 17.4 billion yuan!Resource stocks received attention, with China Aluminum and other net buyers among the top
Solemnly declare: Oriental Fortune.com releases this information for the purpose of disseminating more information and has nothing to do with the position of this site.
report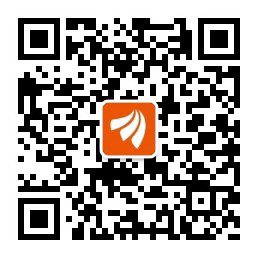 Scan the QR code to follow
Oriental Fortune official website WeChat