GAC E'an has made the latest progress in its mixed reform.
"At present, GAC Aian's plan for employee shareholding has been completed, and employee shareholding may be completed before the end of the year. Next year, the company will fully complete the mixed reform and go public at the right time." During the 2021 Guangzhou Auto Show, GAC Aion New Energy Automobile Co., Ltd. The general manager of the company, Gu Huinan, said in an interview with a reporter from "Daily Economic News" that before the end of this year, GAC Aian will identify the first batch of strategic investors to realize the A round of financing.
Gu Huinan, General Manager of GAC Aian (picture source: picture courtesy of the company)
It is understood that since the announcement of the GAC E'an mixed reform, relevant agencies have given higher valuations. Feng Xingya, general manager of GAC Group, told reporters that GAC Group hopes that the outside world will regard GAC Ian as a new power car manufacturer, and also hopes that GAC Ian can provide assistance for the improvement of the parent company in all aspects.
As of press time, the share price of Guangzhou Automobile Group Hong Kong (02238.HK) rose 0.74% to 8.14 Hong Kong dollars per share; the share of A shares (601238.SH) rose 2.31% to 16.83 yuan per share.
The proportion of state-owned shares may drop to 20%~30%
On August 30 this year, GAC Group announced that it intends to carry out mixed ownership reforms for GAC E'an through the reorganization and integration of new energy vehicle R&D capabilities, businesses, and assets. It will increase capital and shares and introduce strategic investors. Related work is being carried out closely. Preparation. GAC Aian will make full use of the capital market, actively seek to go public at an appropriate time, and establish an independent capital platform and market-based incentive mechanism.
Gu Huinan believes that the new energy vehicle market is still advancing under the guidance of policies, and the current national policy encourages the development of pure electric vehicles. "Another reason is capital. Capital has a great influence. When the stock rises, it will let hundreds of millions of people know that there is such a brand, and it is difficult to achieve this by publicity alone." Gu Huinan said .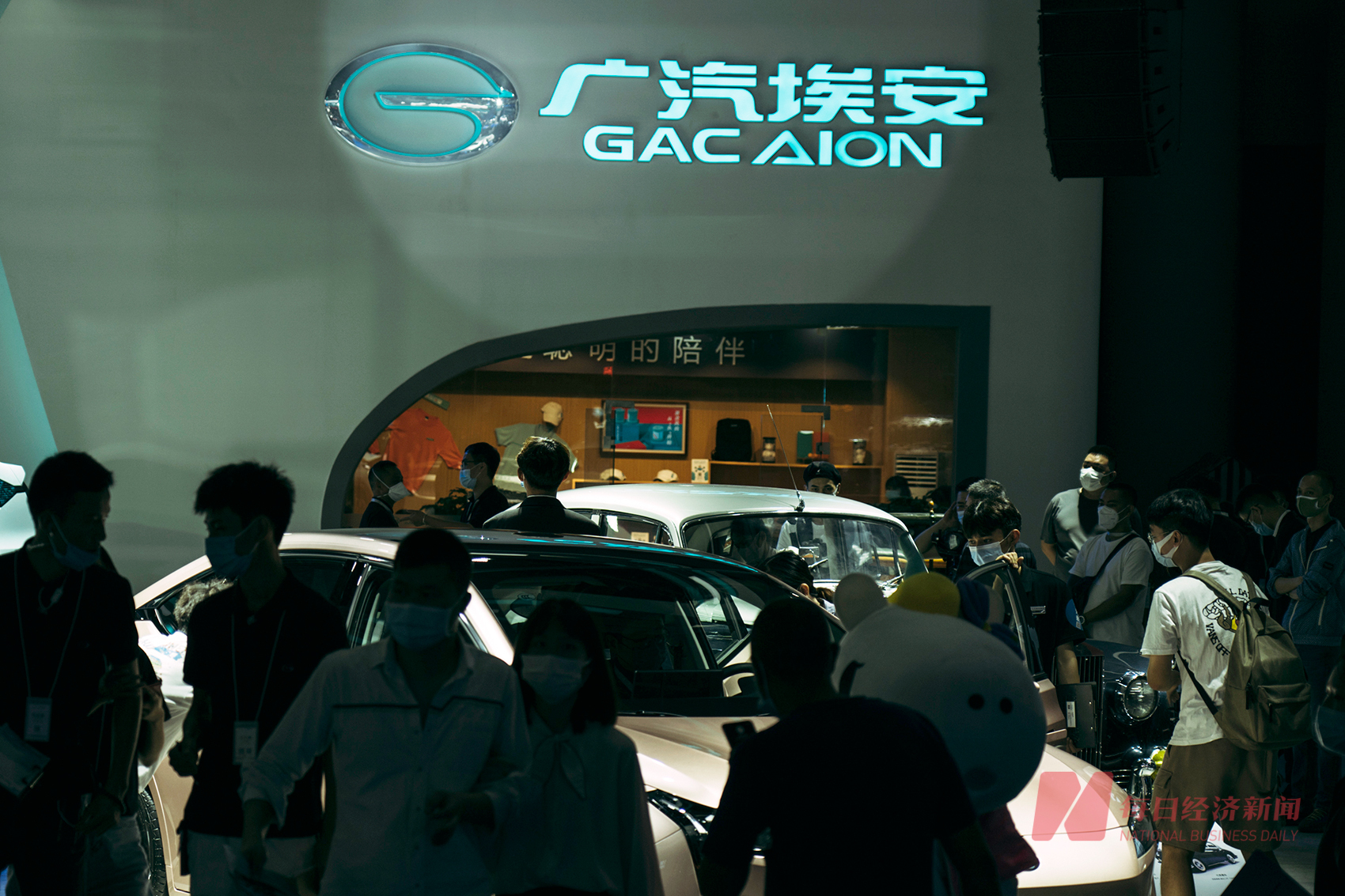 Picture source: Photographed by reporter Zhang Jian (data map)
"The advancement of science and technology requires talents and organizational guarantees. For employees, Aian employees can immediately hold shares and their enthusiasm will be greatly improved." Gu Huinan believes that GAC Aian's mixed reform will not only obtain corresponding funds Support also helps to improve the quality and efficiency of brand voice and production operations.
It is understood that during the one-year period of brand independence, GAC Aian has carried out changes in many fields, including R&D, manufacturing, industrial chain, marketing services, and organizational culture. Among them, GAC Ion has already reorganized personnel and R&D business with GAC Research Institute. There are nearly 600 people in the R&D team of Guangzhou Automobile Research Institute and Sanden, and some of the patented technologies and R&D centers have also been transferred to GAC Ion.
Gu Huinan said: "In the past, the company's organizational system was the general manager, deputy general managers, ministers, section chiefs, etc. Now that there are no cadres below section chiefs, all have become a project management system. We also implement a three-level approval system. Combined with digitization, the overall work collaboration efficiency has increased by 90%."
The reporter learned that the state-owned shareholding ratio of GAC E'an is now around 50%. After the mixed reform, its state-owned shareholding ratio may drop to 20%~30%. According to the announcement made by GAC Group earlier, after GAC Ion's mixed ownership reform and the introduction of strategic investors, GAC Ion will still be the holding subsidiary of GAC Group.
Build an independent battery cell production line at the end of next year
Some analysts believe that the reason why automobile state-owned enterprises promote the mixed reform is to introduce new elements to stimulate the vitality of state-owned enterprises and realize the "preservation and appreciation" of state-owned capital; from a specific business perspective, it is through the introduction of new technologies and new models. Further enhance the competitiveness of the enterprise itself, so as to seize new opportunities and meet the needs of consumption upgrades.
In this year's Guangzhou Auto Show, GAC Ion released the next-generation electrical and electronic architecture-the Protoss architecture, which can realize plug-and-play hardware and frequently updated software. According to Liang Weiqiang, deputy director of the Intelligent Networking Center of Guangzhou Automobile Research Institute, the research and development cycle of pure electric products under the Protoss framework will be greatly reduced.
In terms of power batteries, GAC Aeon is promoting self-developed batteries. On October 29 this year, GAC Group issued an announcement stating that it agreed to build a self-developed battery trial production line by GAC E'an. The total planned investment of the project is 336 million yuan. According to GAC Group, this move is to accelerate the industrialization of self-developed battery technology, verify the maturity of battery technology, product consistency, product cost, etc., and reserve mass production technology.
Gu Huinan revealed that GAC Aian will build its own battery cell production line by the end of next year. Among them, self-developed battery cell technologies, such as magazine batteries, super-speed batteries, and sponge silicon negative plate batteries, will all achieve independent mass production. "The production line is planned to be completed in 2022 to achieve small batch production. By 2025, we hope that the battery can achieve a certain proportion of self-sufficiency." Gu Huinan said.
Image source: Photograph-400105948
In addition, GAC Aian is also expanding its production capacity. "At the beginning of 2022, GAC E'an will complete the capacity expansion of 200,000 vehicles, and reach an annual production capacity of 400,000 units in 2023." Gu Huinan said that after the completion of the plant expansion next year, it may also be at full capacity. GAC E'an has already advanced. Started the construction of the second factory and strived to be completed by the end of next year and early next year.
In Gu Huinan's view, capacity expansion is mainly based on market demand. At present, the new energy vehicle market has shifted from the initial stage and the cultivation stage to the active consumption stage and has entered a stage of rapid development. "We judge that the overall trend of new energy vehicles is growing rapidly. Although it will be affected by policies, capital, technology and other factors, the general trend of rapid growth of new energy vehicles should not change." Gu Huinan said.