Original title: GAC "Gemini" two concept cars unveiled and laid out two major development routes
China News Service, Guangzhou, November 19 (Reporter Wang Hua) The 19th Guangzhou International Automobile Exhibition (referred to as "Guangzhou Auto Show") kicked off on November 19. Kei and GAC Aian jointly held a press conference to release the GAC GLASS "Green Clean Plan". During the period, they also released two new concept cars of their own brands: EMKOO and TIME.
According to the "Green Clean Plan" issued by the GAC Group, the group will achieve carbon neutrality throughout the life cycle of its products by 2050 (challenge 2045), and build GAC Agan into the first zero-carbon plant of GAC in 2023; independent by 2025 Brand new energy vehicles account for 50% of sales, and in 2030, the group's new energy vehicle sales account for 50%. GAC Trumpchi will achieve hybridization of all models in 2025, and hybrid sales will account for 60% in 2030.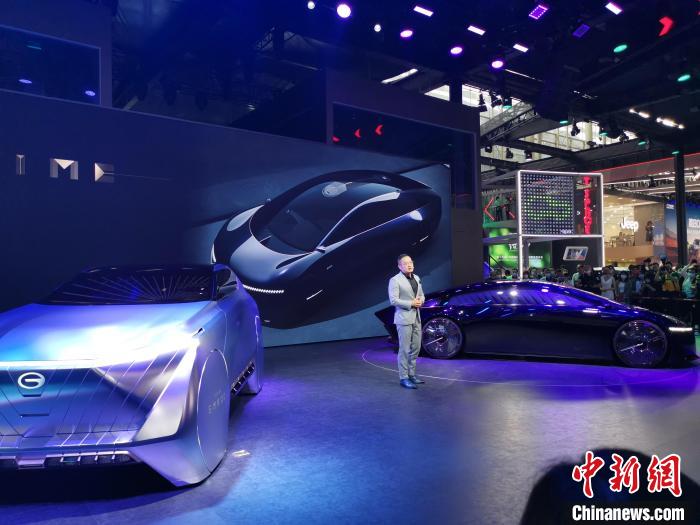 On the 19th, GAC Group released two new concept cars of its own brands: EMKOO and TIME.Photo by Wang Hua
At the Guangzhou Auto Show, GAC Group brought its subsidiaries GAC Trumpchi, GAC Aian, GAC Honda, GAC Toyota, GAC Fick, GAC Mitsubishi, etc., to gather in No. 2.2 "GAC Pavilion" to bring a wealth of electrified and intelligent vehicles.
On the same day, GAC Group also released two brand-new concept cars under its own brands: Trumpchi's "Smart Enjoy Flagship Electric Concept Coupe TIME" and Ian's "New Potential Energy Pioneer Concept Car EMKOO", showing that the group's simultaneous deployment of "intelligence + electric" The two development routes of "intellectualization" and "intelligence + hybridization".
At this auto show, GAC Aion also unveiled the world premiere of the "Smart Traveling Thousand Miles Pure Electric Flagship" AION LX Plus and the GAC Xingling electronic and electrical architecture that can realize "plug and play hardware, often new software".
As of mid-November, GAC Group has produced and sold nearly 1.8 million vehicles this year, and it is expected to achieve positive year-on-year growth in production and sales, profits, and output value throughout the year. (over)
.