innovations are the basis of the German economy. Companies can only assert themselves against the competition from other industrialized countries and China and thus increase their chances of being competitive in the future with the help of constant new developments. In this area, of all things, progress is no longer so strong. This is shown by a new study by IW Consult commissioned by the Bertelsmann Foundation.
"The proportion of innovative companies is falling rapidly," it says there. Only every fifth company in Germany can be described as particularly innovative. In 2019 it was one in four. More and more companies are no longer actively looking for innovations. Instead of just under a third, 38 percent have stopped such efforts in the past three years.
And that although it is worthwhile for the companies. On average, companies with more innovative output achieve more profit with every euro of sales, i.e. they have a higher net return on sales. However, that net return on sales was higher in 2019 than it is today. This means that innovations are no longer quite as profitable as they were a few years ago.
According to Armando García Schmidt, the economics expert at the Bertelsmann Foundation, many small and medium-sized companies are withdrawing from innovation because innovation cycles are becoming ever shorter. In addition, more and more capital is needed to develop an innovation and establish it on the market. According to García Schmidt, the necessary specialists were often lacking.
Innovations are necessary to master digitization, de-globalization, demographic change and decarbonization
threat to prosperity
The decline in innovation will have serious consequences for the position of German companies on the world markets, says García Schmidt. "Our study clearly shows that companies are more competitive and more resilient to crises the stronger their innovative profile is. Innovative companies also make a more dynamic contribution to employment development. Our prosperity is massively endangered if fewer and fewer companies see themselves as technological pioneers or no longer see themselves venture into far-reaching innovations."
The study also shows that technology is no longer as important a key source of innovation as it used to be. This is also due to the fact that patents continue to lose importance. Fewer and fewer companies see themselves as technological pioneers. As a result, they did not significantly expand research and development in Germany and abroad or cooperation with scientists between 2019 and 2022. According to the study, cooperation between companies, start-ups and research and science in particular would help to master the increasing complexity.
Fewer innovations harm the climate and the environment
The lack of innovative power is not only bad for prosperity. She works too Climate and the environment, because innovations are also needed to transform the economy towards greater sustainability.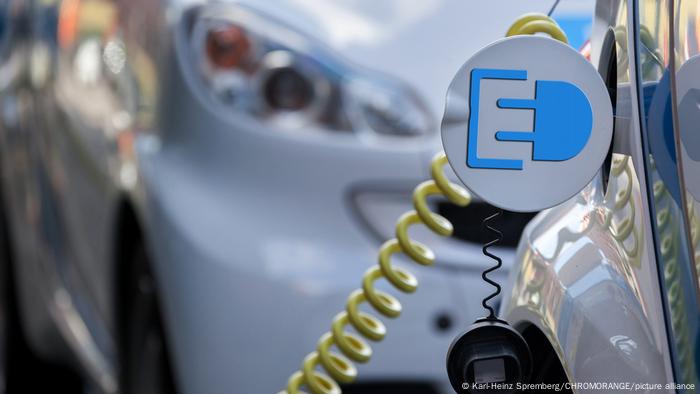 Innovations are needed for the traffic turnaround and, above all, for more efficient battery technology
On average, almost 60 percent of companies use process innovations for this. 53 percent want to become more sustainable through product innovations. 36 percent of the companies rely on business model innovations. These are not necessarily innovations based on technology, they can also include new customer groups, new marketing channels and new forms of social interaction.
At the same time, more sustainability means new business opportunities. "We currently need many technological solutions in the field of climate neutrality – for example heat pumps," says García Schmidt. Politicians are also pushing for the next step towards a resource-saving circular economy. "German companies still have the chance to be at the forefront worldwide and to set technological standards for circular solutions. But to do this, they have to strengthen their innovation profile now."
Proximity to customers hinders disruptive innovations
Proximity to customers seems to act as a brake on innovation. A large proportion of the companies have been in business for a long time, are firmly anchored in the respective industry and have long-established relationships with customers and suppliers. According to the study, this promotes so-called incremental innovations. This means that technologies, processes, products or business models are being further developed, but the core is retained. However, focusing on customer needs would hinder disruptive innovation. Because with radical innovations, there must be a willingness to break away from the existing.