Summary
[Gu Gang of HNA Group: The 4 bankruptcy meeting processes for 2 trillion declaration of claims have been successfully completed and awaiting ruling]According to HNA Group, on September 30, Hainan Province HNA Group Joint Working Group Leader and HNA Group Party Secretary Gu Gang presided over the convening of 2021 The 41st week of the annual safety production and operation regular meeting. The meeting focused on the convening of the Second Bond Meeting for consecutive bankruptcies and reorganizations from September 27 to 30. Gu Gang pointed out that since HNA Group entered the bankruptcy process, it has received a total of RMB 2 trillion of claims and finally confirmed claims of RMB 1.1 trillion. As of today, four reorganization procedures have been successfully held, and HNA Group's bankruptcy and reorganization work is only one step away from the end. Far away, the statutory ruling will be awaited next. It is required to be cautious, to ensure safe aviation safety, and to do a good job in orderly production and operation services during the National Day holiday. (Securities Times Network)
According to HNA Group news, on September 30, Hainan Province HNA Group Joint Working Group Leader and HNA Group Party Secretary Gu Gang presided over the 41st week of 2021 safety production and operation regular meeting. The meeting focused on the convening of the Second Bond Meeting for consecutive bankruptcies and reorganizations from September 27 to 30. Gu Gang pointed out that since HNA Group entered the bankruptcy process, it has received a total of RMB 2 trillion of claims and finally confirmed claims of RMB 1.1 trillion. As of today, four reorganization procedures have been successfully held, and HNA Group's bankruptcy and reorganization work is only one step away from the end. Far away, the statutory ruling will be awaited next. It is required to be cautious, to ensure safe aviation safety, and to do a good job in orderly production and operation services during the National Day holiday.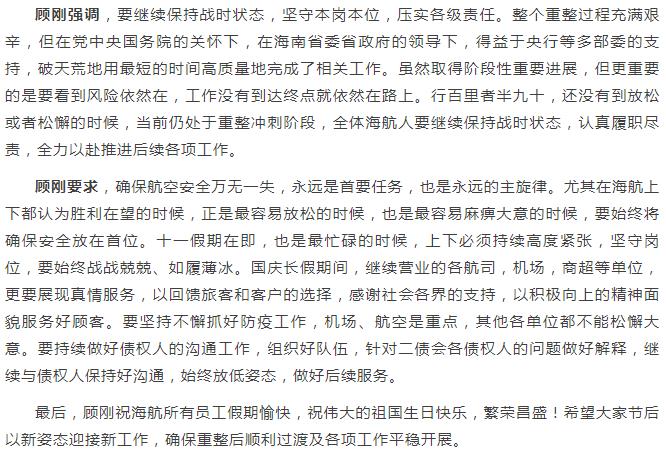 (Source: Securities Times Net)

Article source: Securities Times

Editor in charge: DF551
Original title: HNA Group Gu Gang: 2 trillion yuan to declare claims, 4 bankruptcy meeting procedures were successfully completed, waiting for the ruling
Solemnly declare: The purpose of this information released by Oriental Fortune.com is to spread more information and has nothing to do with this stand.
report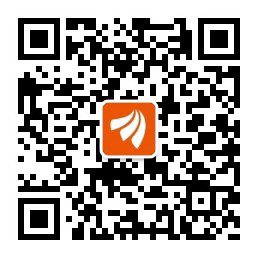 Scan the QR code to follow
Oriental Wealth Official Website WeChat
.