Baskets containing vegetables, tomatoes, cucumbers, rice, noodles, oil scattered on the ground, bananas and apples in simple packaging, the flow of people taking express delivery increased, and even accidentally stepped on "out of bounds" goods… This is a certain Shanghai The first impression left by the "IT Times" reporter at the community group purchase self-pickup point at the gate of the community. There is no special shelf, and it is placed under the fence at the corner of the rookie station. This self-pickup station is very inconspicuous, and most of the things are piled directly on the ground. Because the staff at the station have no time to take care of them, semi-naked group purchases are often stacked messier than express delivery.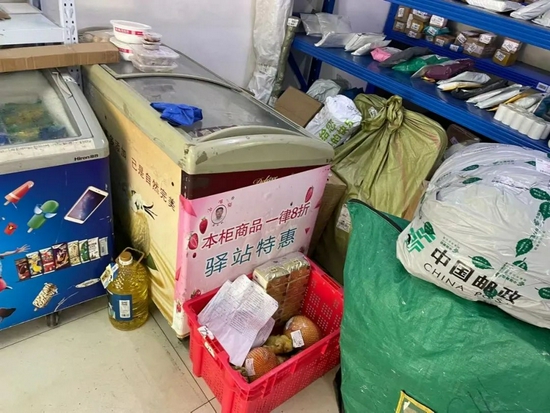 Since 2020, the new crown epidemic has changed people's consumption habits, and community group buying has ushered in explosive growth. In June 2020, Didi's community group buying brand "Orange Heart Optimal" went online; in July, Meituan announced the establishment of the "Optimal Business Unit"; in August, Pinduoduo's community group buying project "Duo Duo Mai Cai" went online; in October, Suning Caichang's community group buying platform was launched in Beijing; on December 11, JD.com announced an investment of US$700 million in the community group buying platform Xingsheng.
The same "time" and different fate, in July and August of 2021, the gust of community group buying was a bit breathless. In July, Tongcheng Life, which had raised 8 rounds and was valued at more than US$1 billion, declared bankruptcy; in August, Shihui Group announced "regional integration" and large-scale layoffs; "Shixianghui" has been low-key transformed into community snacks Convenience stores: In early September, less than a year after it was officially launched, the news of the national batch closure of Orange Heart Optimal was spread like wildfire. The group leaders in many places received information about the closure of business sites and are urgently withdrawing commissions.
The fight is fast, and the withdrawal is fast. The community group purchases hovering at the gate of the community have killed one thousand enemies and lost eight hundred. Recently, "IT Times" reporters three "Gu" a certain community group purchase self-pickup point in Shanghai, to observe the hustle and warmth of community group purchase from a close distance.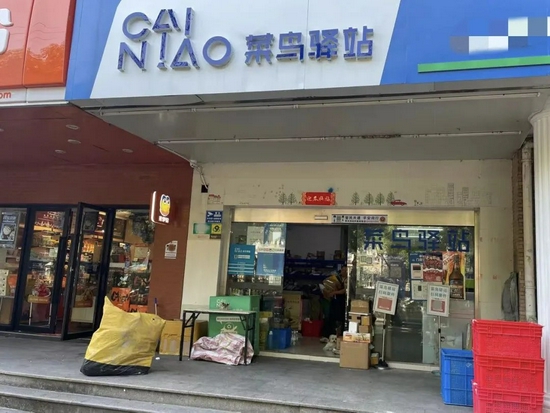 A look: just like a boom
Contrary to the bleak style of life where Tongcheng Life declared bankruptcy, one day at the end of July 2021, Meituan Optimal was a bit lively. At a self-pickup point in Shanghai's Minhang District, the table used for people to unpack and express is filled with boxes after boxes of small tomatoes, eggs, apples… Meituan Optimal Promoter Xiao Wang (pseudonym) is asking The people who came and went yelled, "Sweep here and send it for free."
"Today, new users can scan the code to receive a table item for free, and they can continue to receive one tomorrow." Xiao Wang told the IT Times reporter that as long as the new user places an order on the platform and purchases the same item, the United States Brother Tuan will then return it to the user via WeChat transfer at the corresponding price.
"You place another order of small tomatoes, but you can't get them today. Come and get them after 16:00 tomorrow, but I can give you the money now." Xiao Wang said again.
Xiao Wang told the "IT Times" reporter that he came to work part-time during the summer vacation, so he arranged a promotion at this point. In the work group of Meituan, some preferential activities are launched from time to time.
According to Xiao Wang, the reporter came to this self-pickup point the next day, and the roll-up banners and promotional tables were exactly the same as the previous day. But the on-site staff said: "The little tomatoes have been taken, you can apply for a refund."
Obviously, the goods ordered one day in advance were not available the next day. The staff did not explain too much, so they were busy sorting out the express. The reporter opened the platform and chose "not received the goods" for a refund. The platform did not ask for a picture or text certificate, and the refund arrived in the account soon.
If the goods are not enough, refunds will be made, and there is no need to pay directly to the account. The community group purchase seems to be really not bad…
Second Gu: The neglected "success"
If you don't pay attention when picking up the express, you might not find that the corner on your right hand side is full of food. In mid-September, the reporter once again came to the above-mentioned community group purchase point.
Like last time, there are still no special shelves and labels. I only saw two blue baskets and a freezer full of fresh group buying. The whole corner is like buying vegetables and stacking them in the kitchen.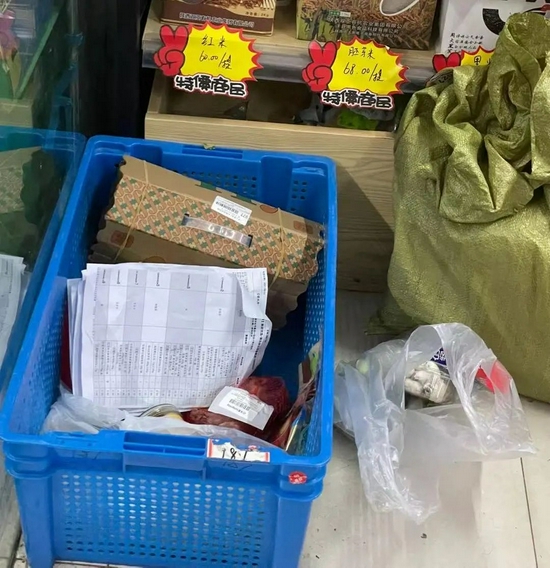 Source: IT Times
"In the days of the typhoon, people walking in and out of express delivery under the rain, these community group-buy products are easily stepped on." Xiao Zhang (pseudonym), who often comes here to pick up express delivery, told reporters.
At the corner of the self-pickup point, Aunt Zhang is looking for the shopping products displayed on her mobile phone in a corner full of fresh food. Since it was off work hours, there were a lot of people picking up express delivery. There were only two staff in the station. Faced with a long express delivery team, they could only let people who came to pick up the community group shopping products find them by themselves.
"Which is Provencal tomatoes? Is this sweet potato a pound?" Aunt Zhang, who was holding the shopping bag, asked. Aunt Zhang was a little at a loss when faced with two boxes of tomatoes and sweet potatoes that were similar. Unlike Taoxianda, Hema, etc., the community group-buy products at the same pick-up point are all piled together, and they are not packaged according to the corresponding user. The pick-up point staff needs to pack according to the list, but if there is insufficient manpower Circumstances, consumers who come to pick up the goods can only do it themselves. Aunt Zhang has been looking for her for a long time, and no one cares about her, so she can only choose the tomatoes and sweet potatoes and go away.
Compared with online group buying, community group buying requires the establishment of a service department in the community or other specific locations. Community group buying is mostly located in the corner of a rookie station, supermarket or snack bar around the community. For post station express distributors, supermarket salesmen, and restaurant waiters, community group buying is only a newly added functional area. When the main business is busy, they have no time to take care of community group buying, which has caused confusion in product placement and users. Install and pick up order items and other chaos by yourself.
Three Gu: "10% commission is not too much"
One day in late September, a reporter from "IT Times" came to this rookie station again. The reporter found that the basket at the corner of the station was still full of goods. The staff member Xiao Li told reporters, "Currently, the self-pickup spots include Meituan Optimal and Duoduo Grocery, each of which is delivered once a day, and today's goods are delivered quite early." Xiao Li said as he put a bag. The quick-frozen wontons were thrown into the freezer next to them, "precise shots."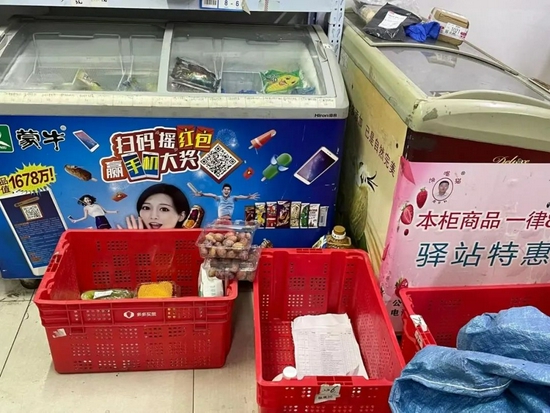 Source: IT Times
It is understood that this self-pickup point was set up in the first half of this year. "On average, there are about 20-30 orders per day. If the platform is engaged in activities, there will be about 40 or 50 orders. Most of the users who place the orders are the elderly nearby, the distance is close, and the price is cheap." Xiao Li said, "Some Young people also buy it, and take it away when they come here after get off work to pick up the courier."
The biggest attraction of community group buying is cheap. Meituan's premium plum snail powder is 7.2 yuan/bag, and it is also 12 yuan during Taobao promotion; Meituan's preferred 500g Kyoho grape is priced at 5.99 yuan, and the price of Hema is 7.8 yuan.
"Although the price is relatively favorable, the business has always been pretty average." Xiao Li said frankly, "Like our side, there are more orders than holidays, which is similar to express delivery. There will be fewer people placing orders on weekends, young people. I still prefer home delivery." According to Xiao Li, the platform currently gives merchants about 10% of each order, and sometimes the platform has additional rewards. "10% is not a lot. Some orders are just a box of fruits or a bunch of vegetables, and the rake is only a few cents."
Reporter's observation:Community group buying competition for funding and endurance
According to data, the transaction size of my country's community group buying market will be 75 billion yuan in 2020, an increase of 120.58% year-on-year, and it is expected to reach 104.03 billion yuan in 2021, a growth rate of 38.7%. Behind the high growth is high investment. In just one year, the industry has "burned" nearly 50 billion yuan in capital.
When it comes to community group buying, in addition to subsidies or subsidies.
On March 3, 2021, some community group buying companies took advantage of their capital to carry out a large number of price subsidies, disrupting the order of market prices. The State Administration of Market Supervision imposed a fine of 1.5 million yuan on the four community group buying companies corresponding to the Orange Heart, Duoduomai, Meituan and Shihui Tuan brands in accordance with the law.
Busy in the "frontline" community group buying, seems to have forgotten to rectify the "back warehouse." Goods are stacked at will, customers pack themselves, and shortages are not available for timely replenishment…Each Internet platform has successfully transformed itself from an emerging e-commerce model with digital technology to a "grocer who only cares about a few bundles of cabbage."
Due to the crazy money burning in the early stage and price wars between platforms, most of the community group buying platforms have been losing money. In the second half of 2021, entrepreneurial platforms will continue to exit, and the cross-border orange heart optimization is also shrinking the battlefield.
Nevertheless, the community group buying business is still a battleground for Internet giants. The two Internet giants, Meituan and Pinduoduo, did not stop group buying in the community, but proceeded in a low-key manner. On September 14, the country's first "Taocaicai" shop under Alibaba opened in Wanglong District, Furong District, Changsha. Community e-commerce may be about to enter a new "big factory" era.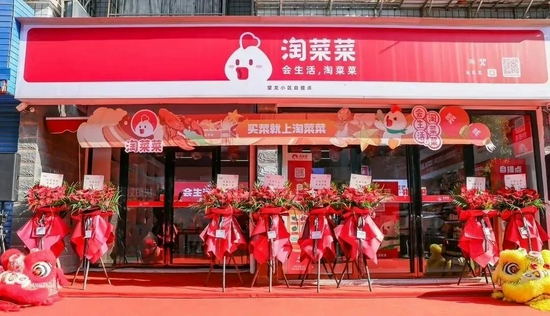 The first "Tao Cai Cai" shop
"The cost and difficulty of obtaining new traffic for Internet e-commerce companies have been increasing with the rapid development in recent years. Due to the high-frequency repurchase characteristics of community group buying, the huge amount of traffic and life scenes it generates are very attractive to Internet giants. "Zhu Danpeng, a senior researcher at the China Brand Research Institute, said, "Community group buying has attracted a lot of people who were difficult to reach by Internet giants before – middle-aged and elderly customers. This part of the new traffic can also provide considerable liquidity. The current community group buying industry It is still in the process of reshuffling. It is still funding and endurance. It will take time for community group buying to get on the right track of healthy development."
The subsidy will eventually ebb, and retention will determine the outcome. For the existing community group buying platform, it may now be the last battle.
.