This year's WWDC (Apple Developer Conference) keynote speech has come to an end. In less than two hours, Apple announced a large number of software and hardware updates, which are dazzling and overwhelming.
If there is one keyword to describe this world-renowned conference, there is only one"Hard and soft"!
The new generation of M2 chips, MacBook Air and MacBook Pro, the rumored new hardware products arrived on schedule. But on today's stage, iOS 16, which combines personalization and humanistic care, is the most dazzling star.
We are not unfamiliar with a series of features of iOS 16 launched this time, and have even experienced it on Android devices, whether it is: personalized lock screen experience, or lock screen gallery function, etc.
But I have to say, compared to the "theme" that Android system charges at every turn, IOS, which comes first, is more likely to make people feel that this is the customized full version experience, and the whole process is extremely smooth.
The messaging apps that come with iOS are now more like social apps.
iMessage adds many new features that we are all too familiar with: recalling messages, re-editing sent messages, setting messages as unread, and more, simulcasting and sharing movies, songs, and more that can be played simultaneously in chat.
Live Text for iOS has also become more powerful, not only for recognizing text from photos, but now for extracting text from videos.
In online classes and video learning programming, this function can help you quickly extract text content.
Not only that, real-time exchange rate conversion and text translation are also supported.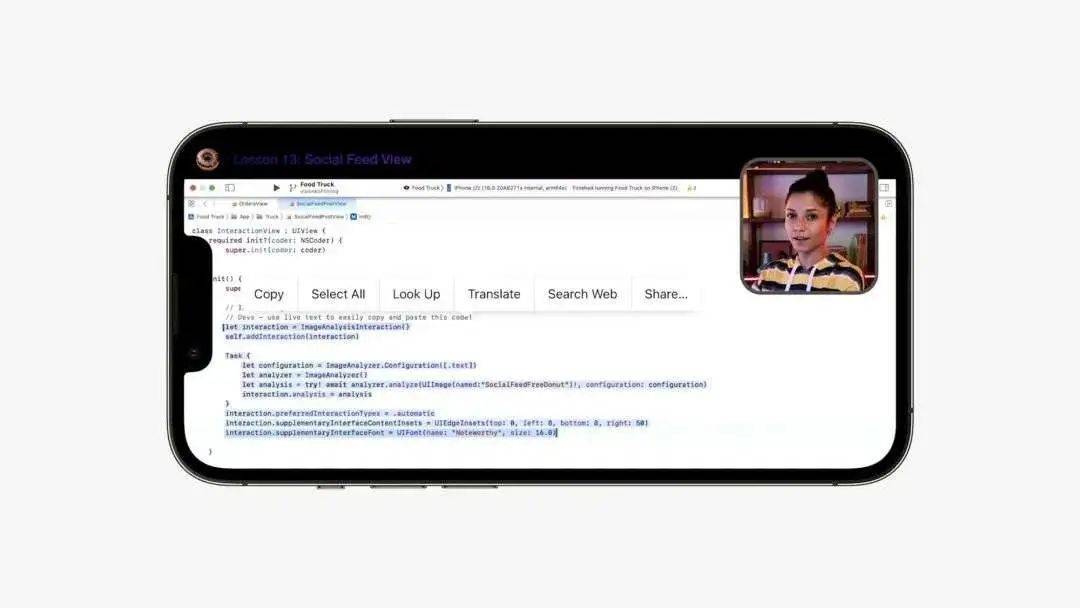 The addition of Cloud Shared Gallery allows users to easily share photos among family and friends, and supports up to 6 users to collaboratively edit, store and view.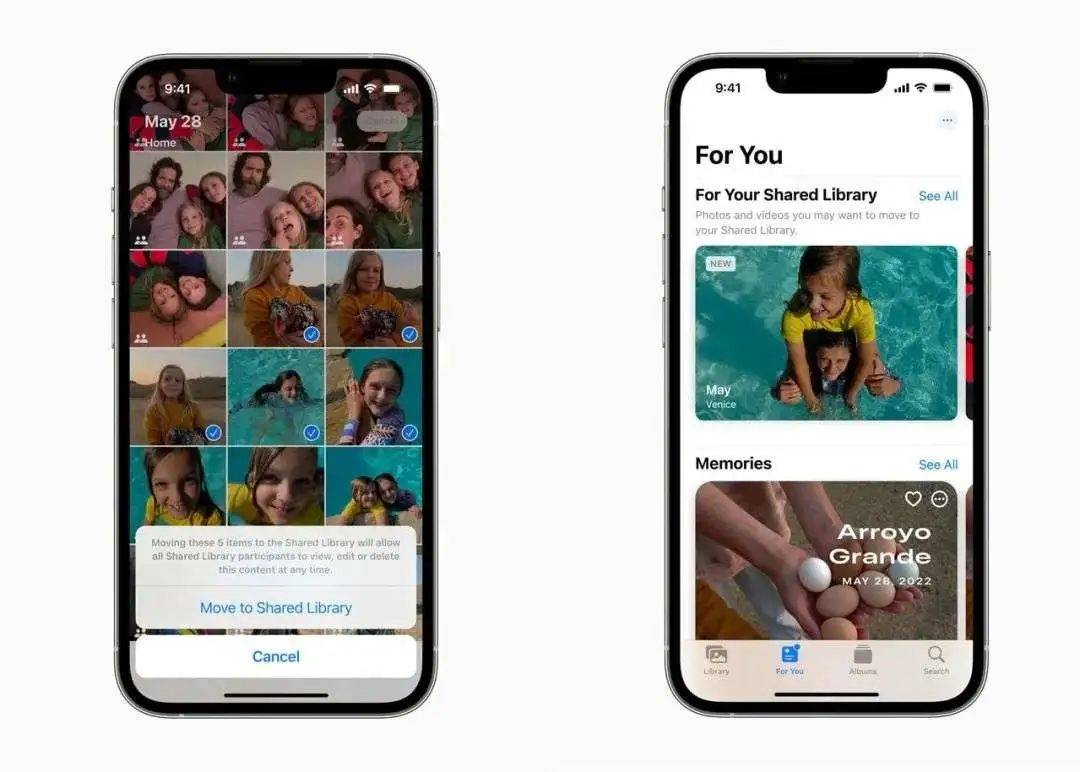 In addition, one of the most eye-catching privacy features of iOS 16 is the security check, which can quickly revoke all permissions open to othersThis is good news for the Chinese people who have been "rogue software for a long time".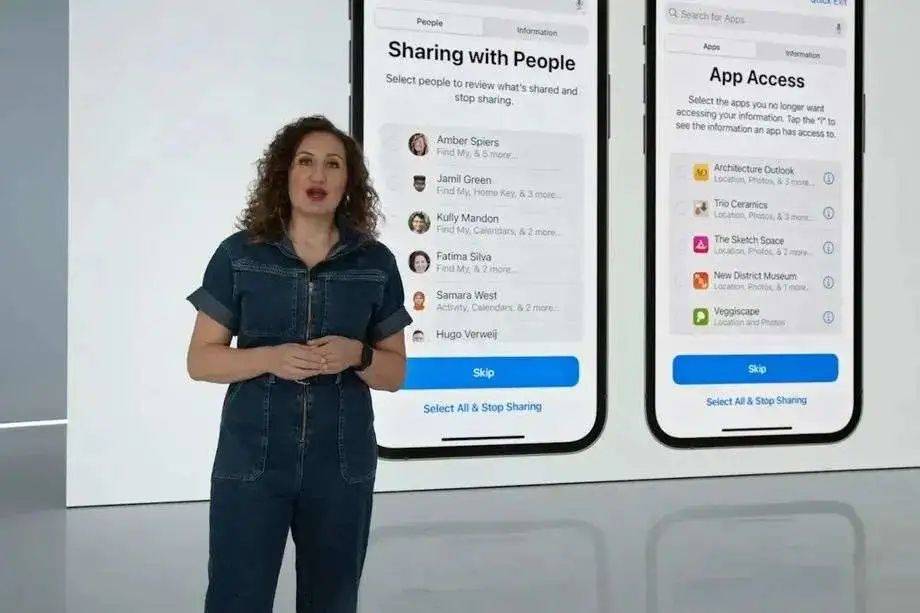 The new generation of CarPlay in-vehicle system is deeply integrated with car hardware, and the user experience is more unified.
CarPlay can send content to multiple displays in the car, control the radio through CarPlay, adjust the interior environment, obtain vehicle data, and seamlessly display speed, fuel remaining, and interior temperature.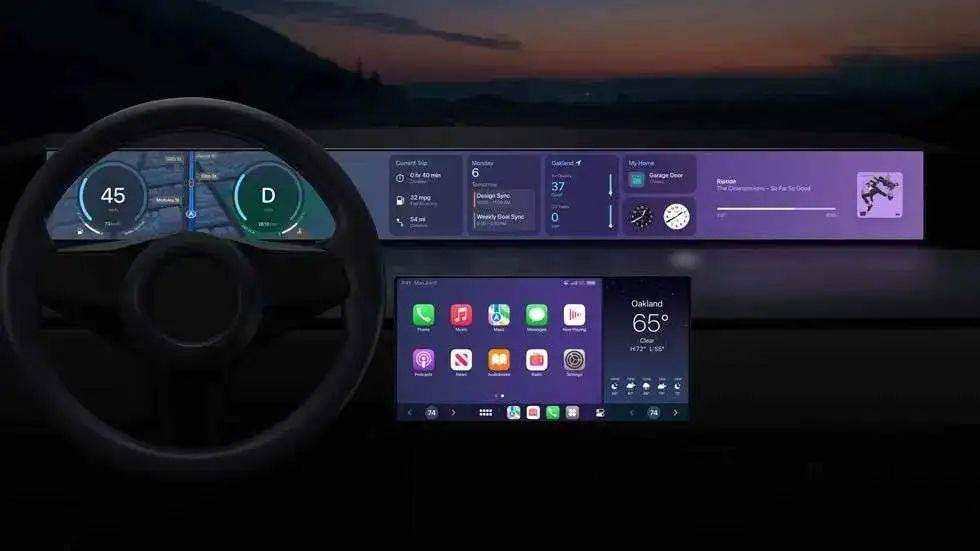 It can be said that the native system of the ios system has "covered everything" and extends its tentacles to every corner of our lives.
02
5nm M2 chips are the top in the industry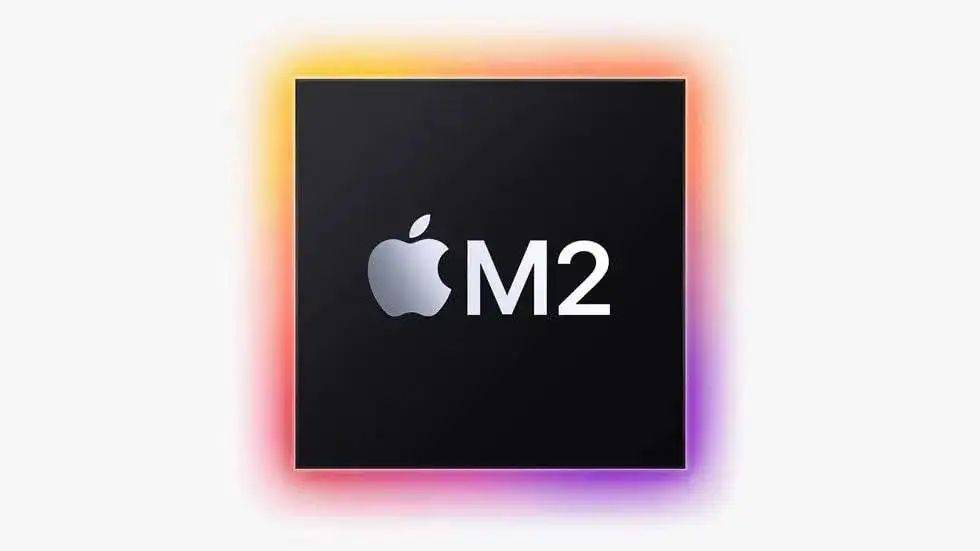 Based on the enhanced 5nm process, M2 integrates 8-core CPU (4 large cores and 4 small cores), 10-core GPU, 20 billion transistors 25% more than M1, CPU performance increased by 18%, GPU increased by 35%.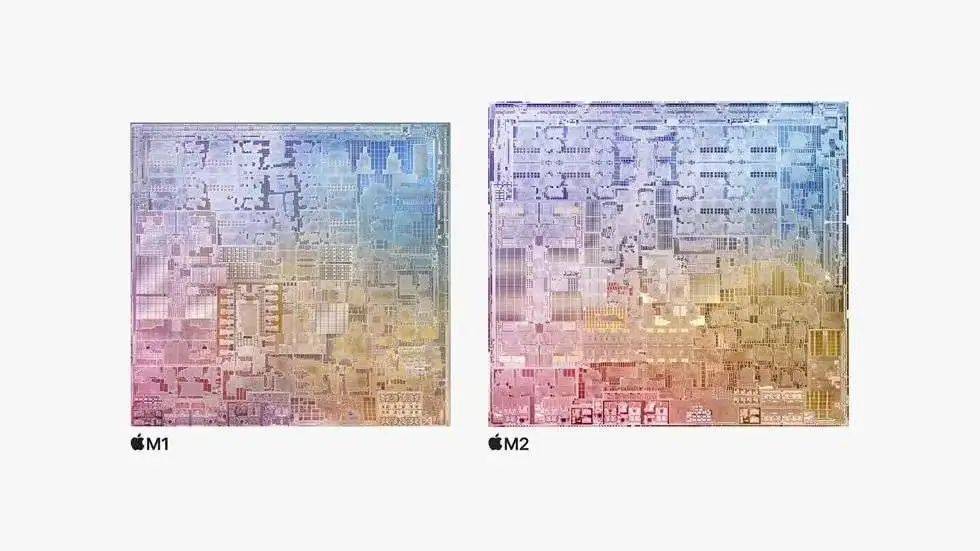 According to Apple's official data, compared with the latest 10-core notebook CPU i7-1255U, the M2 can achieve twice the performance with the same power consumption, and the energy consumption when the performance reaches the peak is only 1/4 of the competing products; compared with the latest 12-core notebook CPU i7 Compared with -1260P, M2 can achieve nearly 90% peak performance with only 1/4 of the power consumption of competing products.
03
Why Apple is the most profitable brand
In fact, the secret is hidden in Apple's WWDC 2022 conference. There is software, closed system has hardware, and excellent experience; there is hardware, the industry's top configuration, and intellectual property rights are in their own hands.
Data shows that Apple relies on A-series chips and Ios systems,Profits in the global smartphone market account for as much as 75%. (Data source: Counterpoint)
In other words, the Apple family almost makes up the lion's share of global smartphone profits.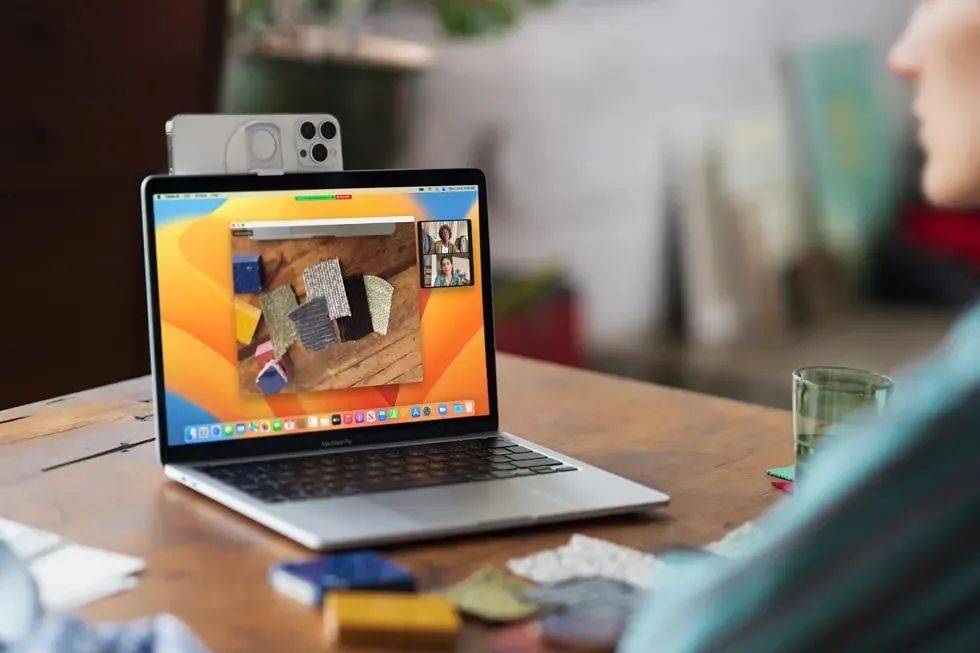 Correspondingly,Chinese manufacturers account for 50% of the global mobile phone shipments, but the profits only account for 12% of the dismal status quo.(Data source: Counterpoint)
Even Samsung, the world's number one brand in terms of shipments, only accounts for 13% of the global smartphone market's profits by relying on market share, truly self-developed high-end screens, storage and CIS chips.
And Apple relies on first-class product experience, complete intellectual property rights, and exporting a set of brand standards to establish an increasing brand influence.
Even Apple's suppliers will "go to the sky" because they are OEMs for Apple:
For a manufacturing company, once it is selected into the "fruit chain", it not only means that orders have soared and performance has soared;
It also means that the technical strength will be unanimously recognized by the industry, and the company will also be looked at by the capital market and obtain a higher valuation.
"Securities Times" counted 19 Apple core suppliers in mainland China,In the 10 years since 2011, their overall revenue compound growth rate was 35%, and the net profit compound growth rate was 30%.
Like Luxshare Precision, the leader in the fruit chain, its 10-year revenue compound growth rate is as high as 49%, and its stock price has risen more than 20 times.
Another example is BOE, which just joined the fruit chain in the production of iPhone 13 last year, and its performance soared rapidly that year, achieving a net profit of 25.8 billion yuan, a year-on-year increase of 412%.
But please note,How good was it when he was selected into the "Fruit Chain", and how miserable it was when he was kicked out of the "Fruit Chain".
Ou Feiguang was kicked out of the "fruit chain" in 2020. The net profit of the year immediately turned from profit to loss of 1.8 billion yuan, and it will continue to lose 2.6 billion yuan in 2021.
The main reason for the huge loss is not only the loss of more than 1/5 of the operating income due to the loss of Apple orders, but also the production line equipment worth 3.3 billion yuan specially built by OFILM for Apple. 2.5 billion yuan was raised and impaired.
Oufeiguang's share price has also fallen by more than 70% from its peak.
However, please note that in order to maintain the absolute security of the supply chain, Apple will support multiple suppliers in the same component link. In order to avoid the dominance of one supplier, Apple will implement a strict elimination mechanism for suppliers to further consolidate its dominant position. , to enhance their own benefits and amplify brand influence.
04
How powerful is the Apple brand?
Recently, the Korean media (The Elec) broke out that some orders for OLED flexible panels for the iPhone 14 were originally handed over to BOE for production, but BOE modified the panel design without Apple's permission, increasing the circuit width of the thin film transistors. Wide, in order to improve the yield rate, was discovered by Apple.
The Elec said that Apple may transfer panel orders to BOE to Samsung or LG.
Then, on May 23, another Korean media (ET News) reported that the front-facing camera of the iPhone 14 was originally provided by a Chinese supplier, but because the product did not pass Apple's quality inspection, Apple may transfer this part of the order to LG. .
After the news came out,Shares in Wingtech, a Chinese company that supplies Apple with front-facing camera modules, fell sharply.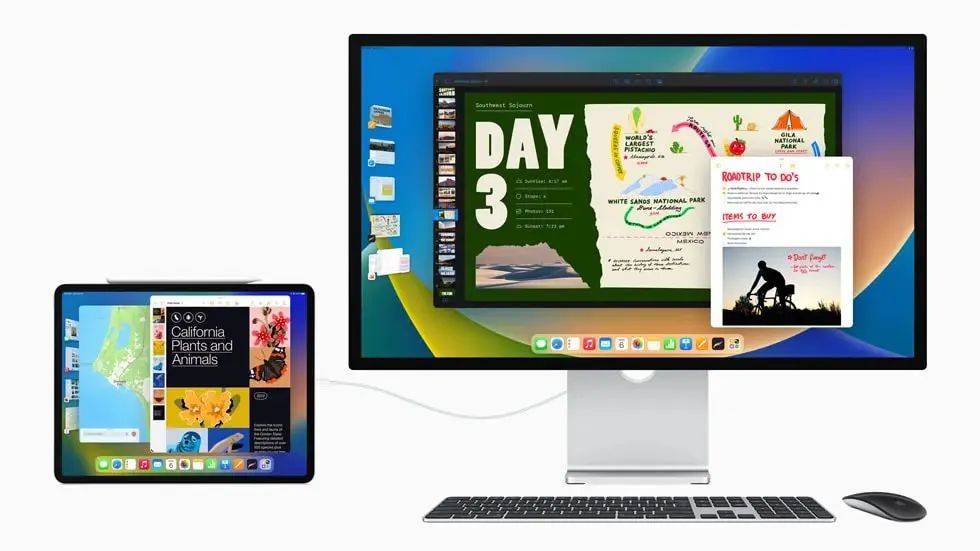 Apple did not make a direct statement on the authenticity of the two news, but BOE and Wingtech each responded that the company's business is normal.
It is found that every time Apple adjusts the supplier list, even a little trouble will become the focus of public opinion.
At this time, we will find that most of the domestic mobile phone brands are "solution integrators", "don't make money, make friends".
And Apple is the brand that really stands at the top of the pyramid by relying on "soft and hard".
There is an exception here –Huawei。
From 2010 to 2018, Huawei's sales increased 68 times, surpassing Apple.
Especially in the mid-to-high-end models, it has greatly impacted Apple's leadership. The fundamental reason is that Huawei's R&D innovation capabilities, whether it has invested heavily in hardware tuning, software support and operating systems, such as:
A great leap forward has been achieved in chip design, under-screen fingerprints, cameras and other components, and even the folding screen solution has achieved breakthroughs in key technologies, bringing consumers a better experience, and superimposed a huge number of offline consumer terminals. Finally, the brand effect is realized.
In other words,Huawei relies on technological breakthroughs to achieve its brand.
To sum up, we will find that this year's iOS 16 is another integrator in the history of iOS. The improved cross-device collaboration is not omnipotent, but it is also practical enough. The arrival of the M2 chip not only powers the new MacBook Air and MacBook Pro, but also brings the energy efficiency of Apple's self-developed chips to a new level.
With the combined assistance of software and hardware, as well as a high degree of control over the supply chain, Apple's brand influence is still expanding, and this is the secret that Apple can account for up to 75% of global smartphone profits.Return to Sohu, see more