1024, the interface between the binary program world and the decimal real world. So every October 24th, it becomes the domestic programmer's day. On this special day, Kugou Music also arranged a special online "blind date" for all programmers, so that everyone can learn about the handsome men and beauties hidden behind the screen through the network cable, and unlock the programmers. On the other side, the degree of excitement is comparable to the changing face of Sichuan Opera.
The three words programmers are so familiar and unfamiliar to everyone. "Entering strange symbols and formulas on the computer around the clock" is the daily life of programmers. They are known as "people who change the world" in the company of technology. ", commonly known as "code farmers". They like to keep things simple, believe in changing the world, and refuse to be defined…With their technical support, our lives have become more convenient and better. In our daily work and life, various APPs and small programs allow us to easily realize online payments, play games, online consultations, and smart travel…And behind the "smooth", it is the programmers Use your own ingenuity to help us clear all kinds of stuck "roadblocks".
In the past few years, programmers have been ridiculed on the Internet, but the reason why we can spit on the Internet is also based on a line of code from the programmer. It is actually worth every time to trade "hair" for the information age. Personal Respect. Programmers are like 1024, building this technological world with minimal, practical, and core functional modules.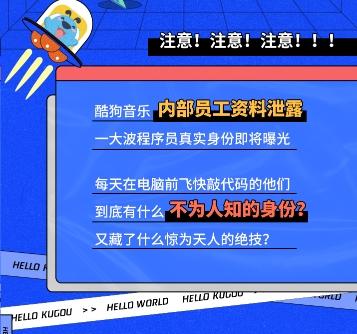 As the largest music sharing software in China, Kugou Music has become a trusted brand in the minds of the people by virtue of its personalized recommendations, powerful music library, music reviews and other innovative product features. It coincides with 1024, which belongs to programmers' festival. On this special day, Kugou Music specially launched programmers topics, so that everyone can understand the handsome men and beauties hidden behind the screen through the network cable, and unlock the different programmers. the other side.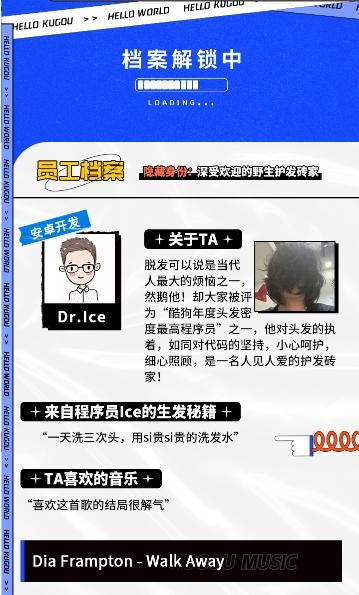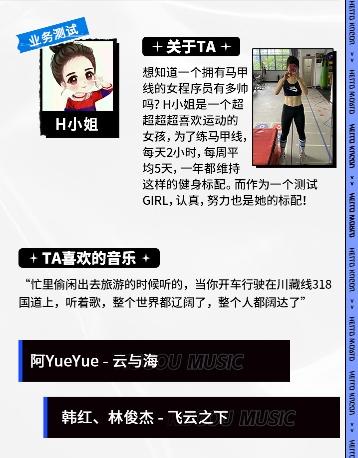 The meaning of the birth of the Programmer's Day was to respect and recognize their contributions to the world and to Internet technology. Because 1024 is a common number for programmers. Programmers are a group with a strong sense of mission of the times. They use technical ability to redefine the various laws in this society, and use a rigorous and meticulous attitude to make life more perfect and harmonious. Kugou music is more exciting because of them! What hidden skills do the code farmers around you have? Come and share it~

252
.