2022-05-02 11:22
Source: E Electric Park
Produced | Sohu Auto·E Electric Park
Recently, Li Auto announced the delivery data for April 2022. In April 2022, Li Auto delivered 4,167 Li Li ONE. Since delivery, the cumulative delivery volume of Li Li ONE has reached 159,971 units. As of April 30, 2022, Li Auto had 225 retail centers across the country, covering 106 cities; 292 after-sales maintenance centers and authorized sheet metal spray centers, covering 211 cities.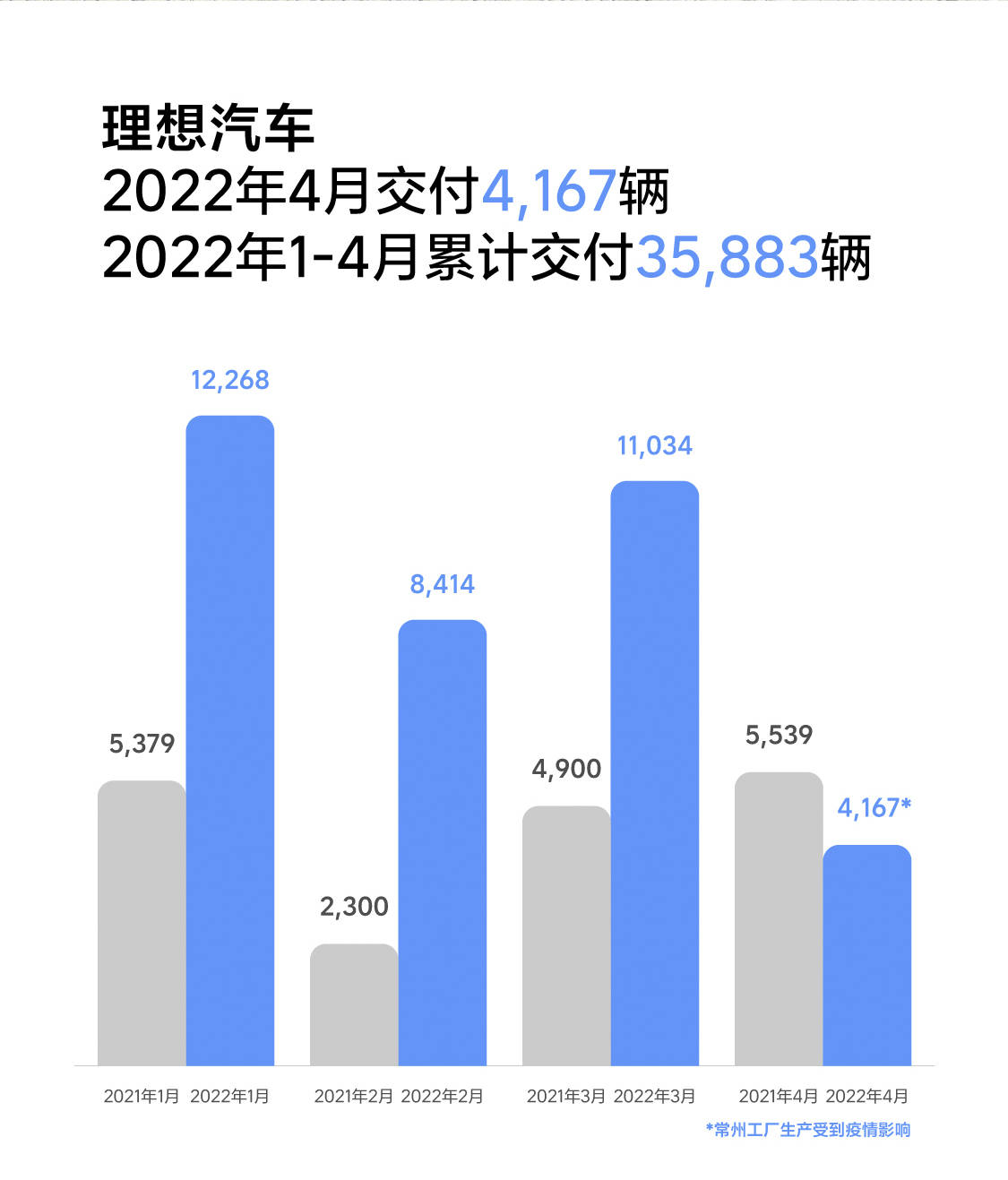 Shen Yanan, co-founder and president of Lili Automobile, said: "Since the end of March, due to the rebound of the epidemic in the Yangtze River Delta, the supply chain, logistics and production of the whole industry have been severely disrupted. Lili Automobile's Changzhou base is located in Changzhou, Jiangsu Province, in the Yangtze River Delta. More than 80% of Li Auto's parts suppliers are located in the Yangtze River Delta region, and a large part of them are located in Shanghai and Kunshan, Jiangsu. Affected by the epidemic in the Yangtze River Delta, some suppliers in Shanghai and Kunshan, Jiangsu cannot be supply, and some suppliers even completely stopped work and operations, resulting in the inability to maintain production after the existing parts inventory has been digested, which has a great impact on the production of ideal cars in April, resulting in delays in the delivery of new cars for some users. Auto is working with supply chain companies to actively restore production capacity while meeting the requirements of epidemic prevention and control, and shorten the waiting period for customers who book Ideal ONE to pick up their cars."Return to Sohu, see more
Editor:
Disclaimer: The opinions of this article only represent the author himself, Sohu is an information publishing platform, and Sohu only provides information storage space services.
posted on:Beijing