[Epoch Times November 17, 2021](Epoch Times reporter Linda Jiang from Los Angeles) After two years, the LA Auto Show, one of the most important auto events in North America, will officially return on November 19. Held at the Los Angeles Convention and Exhibition Center from January to 28. A number of trend-setting new cars will make their global debut here for the first time.
The Los Angeles International Auto Show, one of the world's largest auto shows, was interrupted last year due to the COVID-19 epidemic. This year, major veteran and emerging automakers from all over the world will exhibit 1,000 new cars. Some manufacturers will personally hold a global conference on the spot to introduce their latest concept cars and production cars.
The public will continue to see familiar brands of traditional car manufacturers such as Subaru, Kia and Hyundai. Porsche will also showcase the Mission R concept car. At the same time, you can also see some new faces, such as Fisker and Mullen Automotive, a California startup company for electric vehicles.
The brand-new electric car of the Vietnamese car manufacturer VinFast will also make its global debut during the auto show. As the only electric car brand representing Vietnam to participate in the Los Angeles Auto Show, VinFast will launch two new pure electric luxury SUV models, VF e35 and VF e36, and will start accepting reservations in the first half of 2022.
During the auto show, people can buy new cars, experience the latest technology, explore various customized and special-shaped cars, and new zero-emission vehicles. They can also get a 10-day test drive opportunity provided by automakers. The test drive cars include Audi ( Audi, Chrysler, Dodge, ElectraMeccanica (Canadian electric car brand), Fiat, Ford, Honda, Jeep, Nissan, Subaru and Toyota Toyota) and other major brands.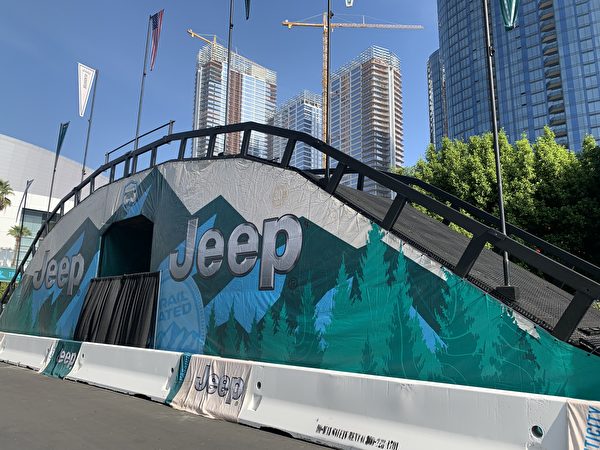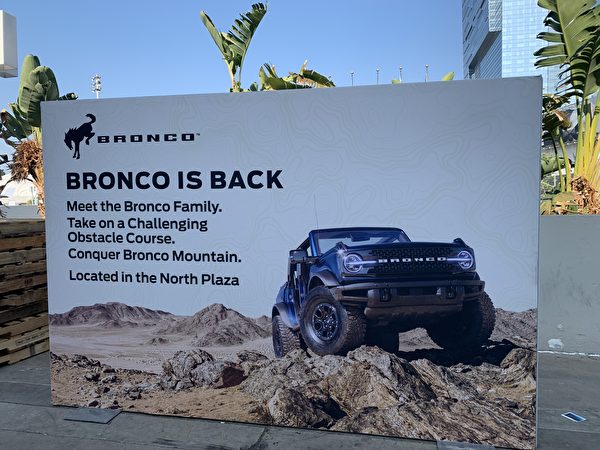 Los Angeles Auto Show Announces "Zevas" Award for Most Popular Zero Emission Car
With the strong development of the zero-emission vehicle (ZEV) market, electric vehicles are regarded as the biggest highlight of this year's auto show.
On November 16, the Los Angeles International Auto Show announced the list of nine different types of vehicles awarded for the first "Zevas" Zero Emission Vehicle Award. These vehicles were selected from more than 90 zero-emission vehicles meeting California standards after two rounds of voting by thousands of car fans, internet celebrities, shoppers and car enthusiasts from all over the world.
The winning models in the nine categories are:
Compact car: Hyundai KONA Electric
Coupe: Alpha Motor Co. ACE Coupe (Alpha Motor Co. ACE Coupe)
Crossover ($50,000 and below): Fisker Ocean's electric SUV
Crossover (over $50,000): Tesla Model Y
Hatchback/Van/Wagon: Canoo's new multifunctional electric vehicle Lifestyle Vehicle
Sedan ($60,000 and below): Tesla Model 3
Sedan (over $60,000): Lucid Air electric car
Sport utility vehicle: Mullen Five
Truck: Rivian R1T pickup
During this year's auto show, the public can buy or pre-purchase these most popular cars on the spot, and some "Zevas" award-winning manufacturers will also display new cars on the spot and provide test drive services.
At the Los Angeles Auto Show, a new indoor test track provided by Electrify America will also be laid for the public to compare electric vehicles (EVs) of different models. People who want to test drive on the electric car track need to register in the South Hall in advance. Due to the limited number of places, they can only be first come first served.
Electric cars lead the trend
In order to understand the views of car fans and new car buyers around the world on the top US car and electric car market, the Los Angeles Auto Show recently conducted a survey, and the results showed that the vast majority of participants look forward to learning about electric cars at the auto show.
More than 78% of people said that their interest in electric vehicles has increased significantly in the past 12 to 15 months; 71% of people plan to buy or lease a new car in the next 12 to 24 months; 41% of people expect See the latest electric car manufacturers and models at the Los Angeles Auto Show; 35% of people expect to experience, test rides, and test drive electric cars in person.
Lisa Kaz, President and CEO of the Los Angeles Auto Show, said: "We know that electrification is the future direction of the[auto industry]. The results of our latest survey confirm that people in Los Angeles are eager to learn about electric vehicles and how they can enhance their lifestyles. "◇#
Editor in charge: Jialian
.