Ai Faner's early report reading
Google will announce a series of major AI updates at the I/O conference
Baidu's Xiaodu Technology to release smartphones
Jay Chou officially announces Sapiens "Classmate Zhou"
BYD Responds to Changsha Factory "Queuing up to Resign"
Sources say Cainiao plans to IPO in Hong Kong in early 2024
Huawei launches sub-brand "Huawei Kunling"
💡Zhou Hongyi: If domestic large-scale models go beyond imitation, that is bragging
iPhone 16 Pro may use solid-state buttons
Huawei's summer all-scenario new product launch event is finalized
BYD teamed up with Nvidia to launch its most powerful new car
AMD Ryzen Z1 series processors consume as little as 9W
Zara's Parent Company Responds to "Fitting Room Disappearance" Storm
Ruixing jointly named Wutiaoren, and officially announced the return of the Xia Ri Qing Ti series
%ARABICA opens its first store in Los Angeles
'Guardians of the Galaxy' members to join DC's new Superman movie
'Stranger Things', 'Desperate Writer' and Other Shows Shut Down Due to Strikes
'Oppenheimer' Releases New Trailer
Google will announce a series of major AI updates at the I/O conference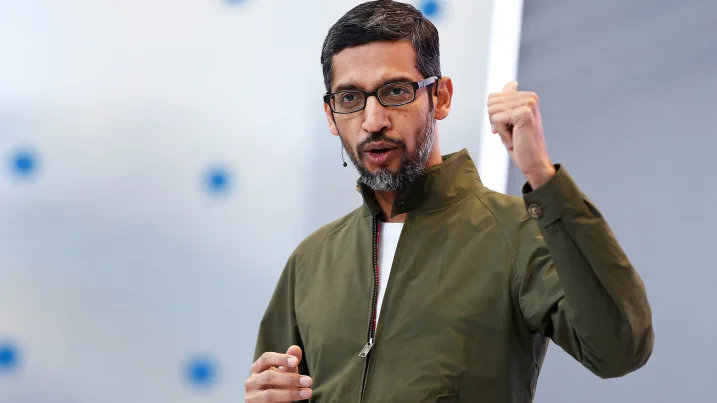 Google will showcase the progress of its heavily invested AI products at I/O.
Google will announce PaLM 2, a new large-scale language model.
Bard and Google Search are also getting updates.
AI will be the focus of this week's I/O conference, according to internal Google documents.
At that time, Google is expected to release the latest large-scale language model PaLM 2.
PaLM 2 will support over 100 languages ​​and is known internally as the "Unified Language Model". It also passes extensive coding, mathematics and creative writing tests and analysis.
It is said that Google will also present a new theme at the conference-how AI will "help people realize their greatest potential." This will include announcing the increased generative experience of Bard and Search Engine.
According to another internal document, Google is promoting a multi-model version called "Multi-Bard." This version uses a larger data set for training and can do more complex math and programming projects. Google calls this version the "Big Bard" and "Giant Bard."
At the same time, Google also plans to continue to expand its "Workspace AI collaborator". Recently, Google has also increased the number of AI test places in Workspace.
In addition to AI, Google will also bring the first folding screen phone Pixel Fold to I/O, which is said to be equipped with "the most durable hinge in a folding screen phone."
We will also bring the latest developments of Google I/O as soon as possible, so stay tuned.
Baidu's Xiaodu Technology to release smartphones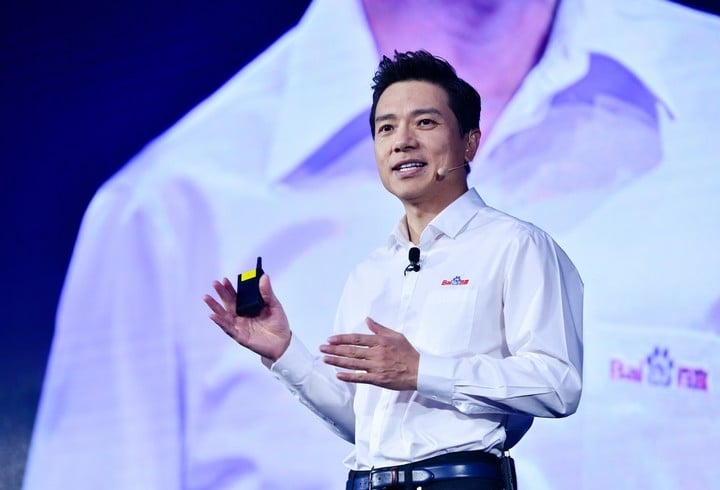 Baidu's Xiaodu announced that it will release smartphones.
This product will integrate Xiaodu AI technology, but it may not incorporate Wenxinyiyan.
Xiaodu is one of the important businesses of Baidu's AI strategy.
Baidu's Xiaodu Technology will enter the mobile phone market and will release its first smartphone in late May. It is currently in the final preparatory stage before the release.
According to reports, this mobile phone integrates Xiaodu AI technology capabilities, which is a "new species" in the smartphone market.
In February of this year, Xiaodu Zengguan announced that it will integrate all the capabilities of Wenxin Yiyan to create an artificial intelligence model for smart device scenarios, Xiaodu Lingji, and apply it to all Xiaodu products.
Judging from the internal testing situation, Xiaodu Lingji already has the functions of super assistant and smart housekeeper. However, The Paper quoted people from Xiaodu Technology as saying that the products released this time did not incorporate Wenxin.
The predecessor of Xiaodu Technology is Baidu's smart life business group, which is a domestic conversational artificial intelligence operating system and a leading player in smart screens, and is also one of the important businesses of Baidu's AI strategy.
At present, Xiaodu Technology has a variety of hardware products such as smart speakers, smart headphones, smart learning tablets, hotel delivery robots, and fitness mirrors.
It has launched a new technology brand "Tiantian" in 2021, and released the rotating smart screen T10, which can be used as a tablet when the screen is horizontal, and a mobile phone when the screen is vertical. At that time, Xiaodu Technology hoped to use this product to compete with the needs of mobile phones, compete for users' attention, and transfer users' time on mobile phones to Timing.

Jay Chou officially announced that the sapiens "Classmate Zhou" will hold a metaverse concert in the future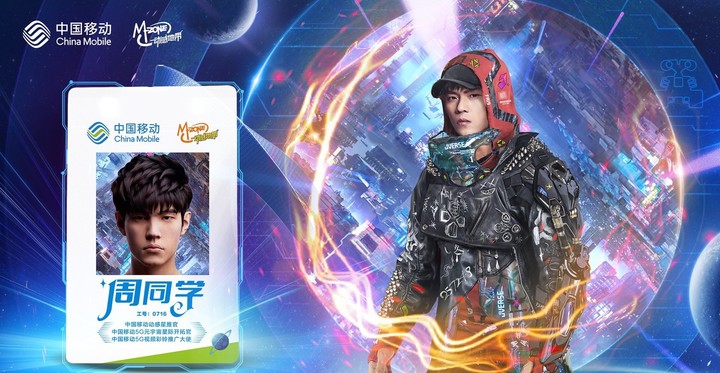 Jay Chou appeared at the headquarters of China Mobile Migu Metaverse, and reached a series of cooperation with China Mobile in the field of Metaverse.
At the scene, Jay Chou released the super-realistic digital homo sapiens "Classmate Zhou" created by China Mobile and the Hollywood special effects team WETA, and announced that "Classmate Zhou" has become China Mobile's dynamic star pusher, 5G metaverse interstellar development officer and 5G video Ringtone Promotion Ambassador.
(Tencent Video)
At the event, Jay Chou commented on his classmate Sapiens Zhou and said: "I think he is cool, and he will never grow old", and he is also thinner than himself, but after the tour is over, he can't be sure.
The two parties also launched the Metaverse figure and will hold a Metaverse concert.
BYD Responds to Changsha Factory "Queuing up to Resign"
Yesterday, it was reported that workers at BYD's Wangcheng and Yuhua factories in Changsha had left their jobs in batches, and the reduced workload and declining wages were the reasons for this wave of resignations. A resigned BYD factory employee said, "This month's resignation quota is full."
The relevant person in charge of BYD responded, "After verification, the statements such as 'resignation quota is full' and 'queuing up to resign' are inconsistent with the facts. At present, the recruitment of personnel in the Changsha Park is proceeding normally."
According to the interface, the person in charge of recruiting at the Changsha BYD factory testified to the existence of a "wave of resignation" of workers: Since March this year, the Wangcheng factory that produces automotive electronic systems and the Yuhua factory that produces parts have both suffered a sharp drop in orders and were forced to Stop hiring frontline workers.
Due to the cut of the order, the monthly comprehensive income of the frontline workers who lost their overtime pay and performance dropped sharply from the previous 5,000 to 8,000 yuan to 2,000 to 3,500 yuan. A certain proportion of workers chose to leave because of this, and most of them were young and had a short entry time. front-line equipment operators.
Sources say Cainiao plans to IPO in Hong Kong in early 2024
Yesterday, it was reported that Cainiao, the logistics subsidiary of Alibaba, plans to raise up to US$2 billion in an IPO in Hong Kong early next year.
In this regard, the relevant person in charge of Ali Group Cainiao responded that there is no clear news about the listing plan.
At the end of March, Zhang Yong, chairman and CEO of Alibaba Group, issued a letter to all employees, launching a new round of corporate governance reforms. The biggest change in this adjustment is the spin-off of six major business groups, all of which have the possibility of financing or independent listing.
Huawei launches sub-brand "Huawei Kunling"
Huawei officially released its sub-brand "Huawei Kunling" for the distribution market. The new sub-brand will take root in the small and medium-sized enterprise market, and help enterprises achieve digitalization with flexible and intelligent products and solutions.
This year, Huawei Kunling will release more than 70 competitive distribution proprietary products for SOHO office, hotel catering, commercial real estate, retail store, office security and other scenarios, including collaboration tablets, AI cameras, fiber optic sensors and other intelligent products. Sensing products, wired and wireless connections that integrate IP and optical technologies, IT platforms built with computing and storage, etc.
💡Zhou Hongyi: If domestic large-scale models go beyond imitation, that is bragging
Recently, Zhou Hongyi, the founder of 360, was a guest in Yu Minhong's Douyin live broadcast room and Dongfangxuan's Douyin live broadcast room, and talked about the situation of domestic large-scale models getting together.
Zhou Hongyi said that now everyone can enter the track, first of all thanks to ChatGPT for exploring the direction and "spoiler" the technical route, and also thanks to the entire open source ecology, including open papers, open discussions, and engineering training etc., but he agrees with Sogou founder Wang Xiaochuan's point of view: the gap between domestic large models and ChatGPT is at least two years.
All domestic Internet companies should make large-scale models, because it is impossible to be sure that one of them will be able to do a good job.

But if you don't go through the past two years of imitation and plagiarism, and you come up and say that you can surpass it, that's bragging.
Regarding the technological gap between domestic and foreign countries, Zhou Hongyi also said frankly that domestic players adopted imitation and follow-up strategies at the beginning, but in the process of gradually investing in research and development, as the scene expands and users expand, they will definitely understand more and more. In the future, even It is possible to overtake on curves and come from behind.

iPhone 16 Pro may use solid-state buttons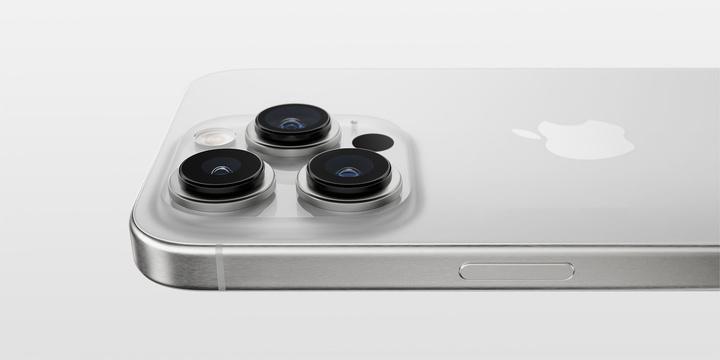 According to Bloomberg's Mark Gurman, Apple will use solid-state buttons in its new phones next year, expected to be used in the iPhone 16 Pro and iPhone 16 Pro Max models.
Gurman said that although Apple had already equipped solid-state buttons in the iPhone 15 Pro engineering machine, it eventually gave up on the mass-production machine. The cost and complexity of manufacturing and software integration issues are believed to be the main reasons for the delay.
Huawei's summer all-scenario new product launch event is scheduled for May 18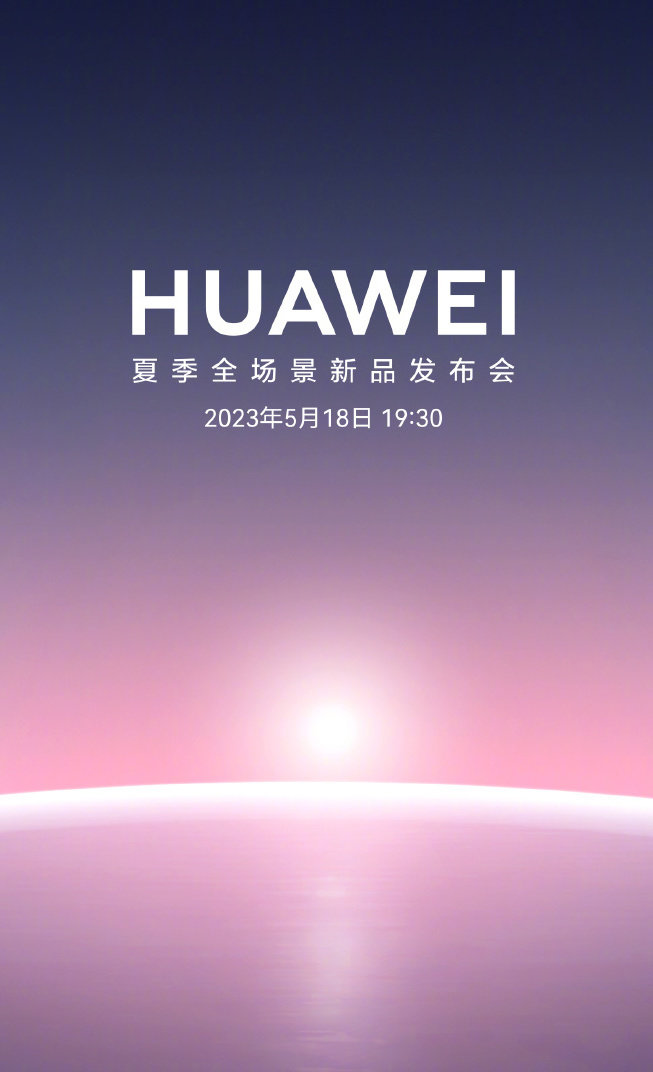 Huawei Terminal announced that Huawei's summer full-scene new product launch conference will be held at 19:30 on May 18.
According to previous reports, Huawei will bring new products such as the Huawei MatePad Air series, Watch 4 series, and Matebook E 2023 at this conference.
BYD confirms to join forces with Nvidia to launch its new car with the strongest computing power
Recently, BYD officially announced the computing power partnership with Nvidia on the investor platform, and determined the range of models that will be the first to be equipped with Nvidia's DRIVE Orin central computing platform – in the next-generation ocean network and dynasty network product matrix, we will see To a new model with a computing power of up to 254 TOPS and equipped with a lidar.
BYD said that automotive programmable is the development trend of the future industry. In the future, cars will develop from a large number of embedded controllers to a high-performance central computing platform.
DRIVE Orin's powerful computing power can process various redundant sensor information in real time, and provide automakers with sufficient computing margin to support the development and operation of new software-driven services.
NVIDIA DRIVE Orin is a high-performance automotive-grade processor that meets industry safety standards, with a single-chip performance of up to 254 TOPS to realize intelligent driving functions and ensure vehicle safety and reliability.
In the future, BYD will continue to bring new intelligent experiences to users and create a better way of mobility.
🚗Click here to learn more about the in-depth interpretation of this product.
AMD Ryzen Z1 series processors consume as little as 9W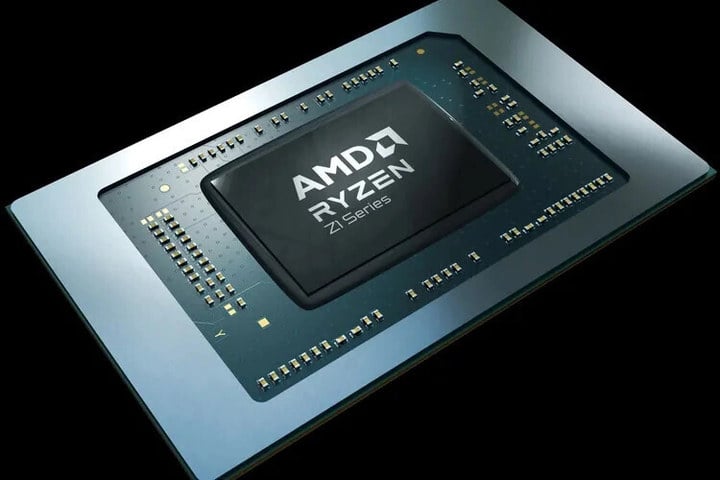 AMD recently released the Ryzen Z1 / Z1 Extreme processors dedicated to handhelds, which were first launched by ASUS ROG Ally gaming handhelds. The parameters are similar to the Ryzen 7040U series processors.
According to information obtained by foreign media Tom's Hardware from an official AMD source, the TDP of the Ryzen Z1 / Z1 Extreme processor can be reduced to a minimum of 9W, which is higher than the Ryzen 7040U series processor (15W) that will be used by mainstream handhelds. 40% lower, which is a big improvement for handheld battery life.

Zara's Parent Company Responds to "Fitting Room Disappearance" Storm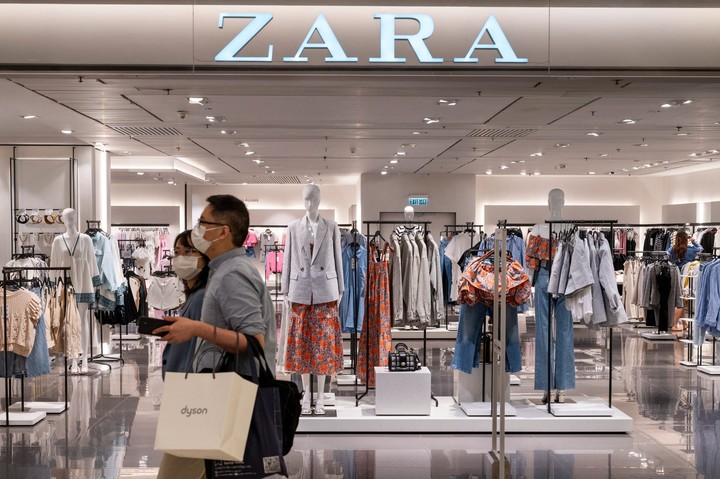 Previously, Zara's mirror in the fitting room was longer than the curtain, making customers "no privacy at all" on Weibo.
The manager of the Zara store in Xidan Joy City, Beijing, told the interface that the store has always reminded customers to close the curtains, but on the day the aforementioned netizen claimed to shop at the store, the store did not receive any complaints from offline customers about the fitting room being empty. feedback of.
The China Public Relations Department of Inditex, the parent company of Zara, responded: "All the feedback information has been communicated to the relevant teams so that corresponding measures can be taken to further strengthen internal coordination and management."
Ruixing jointly named Wutiaoren, and officially announced the return of the Xia Ri Qing Ti series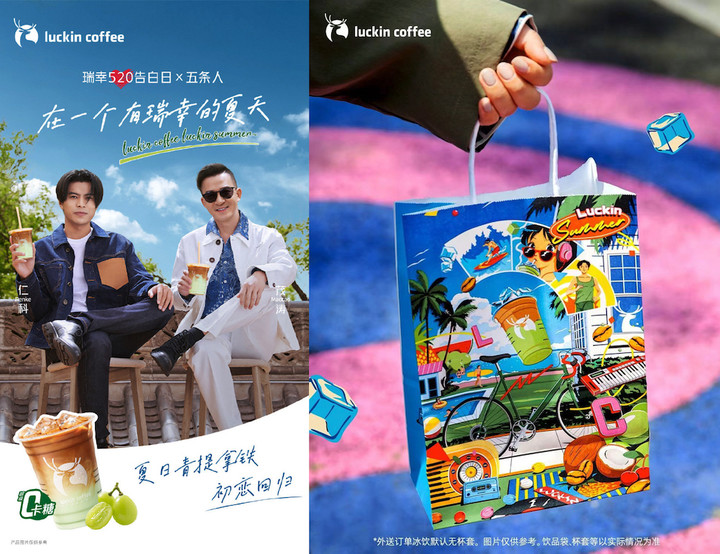 Ruixing Coffee announced the joint name with Wutiaoren Band, and launched the return product "Summer Green Tea Latte", "Summer Green Tea Small Iron" and the new product "Green Tea Flavored Daifuku".
In addition to drinks, it also includes 1 limited paper bag and 2 "advertisement" cup holders. The design combines City Pop style illustrations, beach, swimming pool, surfing and other illustration elements.
%ARABICA opens its first store in Los Angeles
%ARABICA opened a new store in The Grove shopping center in Los Angeles, which is %ARABICA's first store in Los Angeles and %ARABICA's 151st store in the world.
%ARABICA's founder, Kenneth Shoji, was a college student in California. While studying, Shoji fell in love with the various unique coffee shops in Los Angeles, and coffee became his passion.

'Guardians of the Galaxy' members to join DC's new Superman movie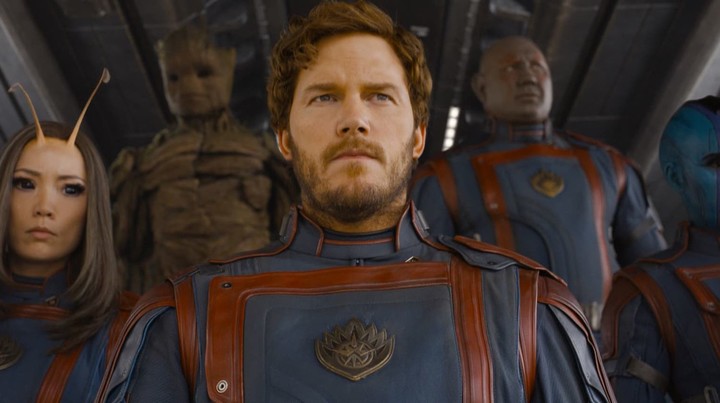 James Gunn's Guardians of the Galaxy is now in theaters.
Recently, interacting with fans on Twitter, he said that "Guardians of the Galaxy" will have actors joining his new DC movie "Superman: Legacy." However, it has not yet been confirmed which actors will join the film.
'Stranger Things', 'Desperate Writer' and Other Shows Shut Down Due to Strikes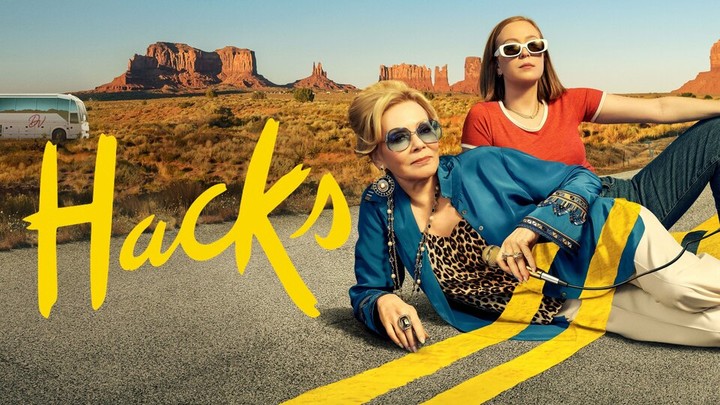 The first week of the Hollywood screenwriter strike has passed. Due to the failure to reach a consensus in the negotiations, the progress of many drama series has been affected.
Although the script of "Stranger Things 5" has been completed, out of support for the strike, the Duf brothers announced that the new season will not start production until the screenwriters have won their due rights. In addition, American dramas such as "Desperate Writer", "Trophy", "Billions", "American Horror Story" and "Unstable" have all been suspended or affected to varying degrees.
'Oppenheimer' Releases New Trailer
(Tencent Video)
A new trailer for Oppenheimer, written and directed by Christopher Nolan and starring Cillian Murphy and others, has been released.
The film focuses on the role of Robert Oppenheimer, the "father of the atomic bomb" in the United States, in the development of the first atomic bomb. "Oppenheimer" will be released in North America on July 21.