Ai Faner's early report reading
Nvidia builds supercomputer with power-efficient chips to take on Intel and AMD
The chief architect of Zheku issued a post saying that OPPO's second-generation SoC almost succeeded
Apple maker Wistron pulls out because Apple won't allow it to make a profit
Bigger than big!It is reported that the iPhone 16 series will have a larger screen
OpenAI's latest article: The capabilities of future artificial intelligence systems will far exceed artificial general intelligence
Sci-fi author says he wrote 97 books in 9 months using AI tools
Google Search rival Neeva shuts down its business, to be acquired
Meta launches new round of layoffs, more than 6,000 jobs will be eliminated
Challenge the Apple headset? Meta teams up with headset developer Magic Leap
Meta was fined 1.2 billion euros by the EU
Applied Materials Invests $4 Billion in Silicon Valley Chip Research Center
Zhong Nanshan: The end of June may be the peak of the second wave of the epidemic this year
BYD is discussing with French authorities the possibility of setting up a factory in France
Zhongke Information brain-computer interface equipment has entered the stage of animal experiments
86 domestic online games have been approved for version number, and Tencent and Netease only occupy one game each
Xiaomi Civi 3 mobile phone officially announced "Twin Colors" with MediaTek Dimensity 8200-Ultra chip
realme GT Neo5 mobile phone 150W new version 16GB+1TB released, pre-sale at 20:00 on May 23
Station B issued a one-year membership to 7,987 "Iron Fans" of the "League of Legends" BLG team who watched the game with full attendance
Nike Vapormax Flyknit 2023 Releases "Triple Red" Colorway
Celebrating its 43rd anniversary, LEGO launches a moving "Pac-Man" set
'The Legend of Zelda: Tears of the Kingdom' made producer Eiji Aonuma play it 20 times
The Argentine embassy in China officially announced that Messi will lead the team to visit China and play a friendly match with Australia
"Attack on Titan" will return this autumn after the final season, and the official release of the new main visual map
Apple maker Wistron pulls out because Apple won't allow it to make a profit
iPhone maker Wistron, the first company in India to make iPhones, has pulled out of the business, saying difficult price negotiations with Apple meant it was unprofitable.
Wistron has recently terminated its contract with the iPhone and is selling its iPhone assembly unit near Bangalore, India.
As a manufacturer that transferred the iPhone from China to India, Wistron has been hoping to slowly transfer the assembly business to India for many years. After suffering huge losses due to the epidemic in 2020, it sold its Chinese business to Luxshare and stopped iPhone assembly in China. business
Now because its Indian business is too small to make money, Wistron tried to negotiate with Apple to obtain a higher profit margin, but compared to Foxconn's global scale, Apple did not agree.
According to reports, Luxshare Precision and Tata Group are buying Wistron's factory in India to expand iPhone assembly and production.
Bigger than big!It is reported that the iPhone 16 series will have a larger screen
Next year, Apple is reportedly planning to increase the screen size of the iPhone 16 Pro and iPhone 16 Pro Max.
As can be seen from the news, the larger iPhone 16 Pro model (possibly called the iPhone 16 Ultra) will be equipped with a screen of about 6.9 inches (the iPhone 15 Pro Max is only 6.7), and the entire body will be significantly larger. The device is taller, but fortunately, it's only slightly wider, as the iPhone 14 Pro Max is already difficult to hold in one hand.
If it comes true, the iPhone 16 Ultra will have a width of 77.2 mm and a height of 165.0 mm, while the Phone 15 Pro Max will only have a width of about 76.7 mm and a height of 159.8 mm. Larger screen size.
OpenAI's latest article: Future super artificial intelligence needs more regulation
At present, the goal of many AI research and development companies is to develop a more powerful and more general-purpose breaking latest news (General Artificial Intelligence). Recently, OpenAI CEO Sam Altman pointed out that in the next ten years, artificial intelligence systems will surpass expert skills in most fields. level, and the capabilities of future artificial intelligence systems will far exceed general artificial intelligence, for which better technology and norms are needed to control this technology.
Sam Altman lists three initial thoughts
We need to coordinate the scale of AI development to ensure the development of superintelligence in a way that maintains safety and helps AI systems integrate smoothly with society. Major governments around the world could set up a program or organization to limit the growth rate of AI capabilities to a certain rate per year.

We may well end up needing an agency like the International Atomic Energy Agency (IAEA) to regulate superintelligence; any capability (resources such as computing power) above a certain threshold would need to be overseen by an international agency capable of inspecting systems, making regulatory requirements, Test for compliance with security standards, limit deployment and security levels, and more.

We need technological capabilities to ensure the security of superintelligence. This is an open research problem, and a lot of work is being done by us and by others.
Sam Altman pointed out that artificial intelligence systems are creating huge value. Although there are indeed risks, compared with the various risks in the online world today, society does not actually have an overly aggressive attitude towards artificial intelligence. After all, artificial intelligence systems can surpass in the future. There is no existing technical force, so we should use higher standards to express our concern for the development of this technology.
Nvidia builds supercomputer with power-efficient chips to take on Intel and AMD
Nvidia announced that it has cooperated with the University of Bristol in the United Kingdom to use the technology of Softbank's Arm company to manufacture a new CPU chip, Grace, to challenge the CPU market that has been dominated by Intel and AMD.
Not only that, Nvidia said that it has collaborated with British researchers and Hewlett-Packard to create a supercomputer called Isambard 3, which is a supercomputer based entirely on the Grace chip and does not use Nvidia GPUs.
Isambard 3 will be used in the future to assist research institutions in Europe to make breakthroughs in climate science, medical research, astrophysics, biotechnology, and it will be able to create detailed models of extremely complex structures, such as wind farms and nuclear fusion reactors, to help research People advance new advances in clean and green energy.
What's more noteworthy is that this Grace chip focuses on energy saving, and the operating power of the Isambard 3 supercomputing system built with it is less than 270 kilowatts. Not only is it the greenest unaccelerated supercomputer in the world today, but it is expected to be six times more powerful and energy efficient than the previous Isambard 2 operation. This will be the most energy efficient system in all of Europe.
The chief architect of Zheku issued a post saying that OPPO's second-generation SoC almost succeeded
As OPPO announced the complete termination of the business of ZEKU, its chip design company, it is understood that ZEKU's original plan was to build the SoC needed for its high-end flagship mobile phone within 7 years. Before the deadline, Zheku's first-generation SoC was already in tape-out, and the design of the second-generation SoC was nearly completed.
Recently, Dr. Nhon Quach, chief SoC architect of Zheku Technology, exposed some details of Zheku Technology's research and development of high-end SoC chips for smartphones:
"We were given a 7-year mission to manufacture high-end chipsets for high-end flagship phones. Last year, I was part of it, working with a dynamic team of architects/design engineers in the US and China, responsible for the creation of the second-generation SoC ."
Dr. Nhon Quach said that based on the success of the first-generation SoC, when developing the second-generation SoC, the team needed to work 16 hours a day, and the architecture/design team completed a highly competitive project in more than four months. Architecture (Gen2) and performance/feature set sign off within 6 months.
The second-generation SoC is based on TSMC's N3P process. If it goes offline before the first quarter of 2024 according to the original plan, the Zheku team completed the work in less than 10 months.
According to Nhon Quach, the second-generation SoC has various features that will challenge competitors, including the use of the latest Arm Cortex-X series CPU cores and the latest GPU cores, rich CPU L1/2 cache and huge L3 /SLC cache, sub-100ns DDR latency, asynchronous MTE, AI DVFS/FI/SR, powered by a series of efficient in-house custom IP.
Although Zheku lacks the accumulation of mobile phone baseband chips, according to industry sources, Zheku originally planned to cooperate with MediaTek and adopt a self-developed AP + external MediaTek 5G baseband solution.
But it is a pity that OPPO has now closed the philosophy library, which also makes the two generations of self-developed SoC come to an end.
Nhon Quach also shared a few things he learned from this experience:
"With enough resources and the right team, it is possible to build a high-end mobile SoC in what most would consider to be a shorter time frame;"

"With a tight schedule, teamwork and motivation trump everything else, and in this team, everyone is motivated and focused on building the best product possible;"

"Contrary to popular perception, Chinese chip architects/designers are equally creative and capable."
In the end, Nhon Quach also expressed the hope that a company could hire Zheku's R&D members in Pato Alto, San Diego, and Austin in the United States to provide them with a "new home."

Google Search rival Neeva shuts down its business, to be acquired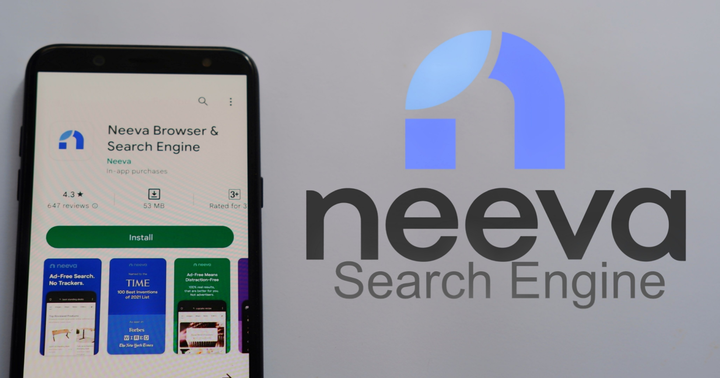 "Building a search engine is hard, and when you can only operate with a small team of less than 50 people, against a company like Google with almost unlimited resources, the challenge becomes even more difficult"
These words come from Neeva co-founders Sridhar Ramaswamy and Vivek Raghunathan, who have announced the closure of their consumer products. They have been working for the past few years to provide a comprehensive and competitive search engine. They provide more intuitive search results. , they really built a great search engine, but they had a huge problem getting users to use it.
"Throughout the process, we found that building a search engine is one thing, but convincing the average user that Neeva provides a better experience than Google Search is a whole different thing."
They list a large number of "big mountains" that Neeva cannot cross: including Google's multibillion-dollar contracts with a large number of device brands to ensure that these devices will list Google Search as the default search engine, and Google itself can also benefit from these Devices using Google search to gain huge benefits… the amount of money involved, manpower and a lot of negotiations, even the simplest teaching users how to change their default search engine has become a huge challenge, and Neeva Finally got crushed.
When the outside world is curious about whether users are willing to pay for a search engine, the co-founder of Neeva said that this is not a difficult task. Compared with letting users try a new search engine, let users pay for a better experience Instead, it's a simple question.
However, Neeva has not completely quit the game. They will build a faster and newer Neeva AI system than ChatGPT. Combined with their past experience on search engines, will this be another "what can't kill you will make you better?" Where does the story of "Strong" begin?
Meta launches new round of layoffs, more than 6,000 jobs will be eliminated
Facebook parent company Meta is launching a new round of major layoffs this week, expected to target business units. Nick Clegg, Meta's president of global affairs, said at a company meeting that the pattern of the new round of layoffs will be similar to that seen in April.
Although Meta did not specify the exact number of layoffs this time, Meta CEO Zuckerberg said in March that the company would eliminate 10,000 jobs by the end of May. 4,000 jobs have been abolished, so it is estimated that about 6,000 people will be laid off this time.
Last November, Meta had cut 11,000 jobs. By the end of 2022, Meta will have approximately 86,000 employees.
Since the beginning of 2023, more than 191,538 workers in the global technology industry have been laid off, according to Layoffs.fyi, a website that has long tracked the layoff lists of large technology companies and startups.
The website counted the layoff status of 661 technology companies this year. Last year, a total of 1,024 technology companies laid off 154,336 people. Since the new crown pandemic, nearly 450,000 technical personnel have been laid off.
Challenge the Apple headset? Meta teams up with headset developer Magic Leap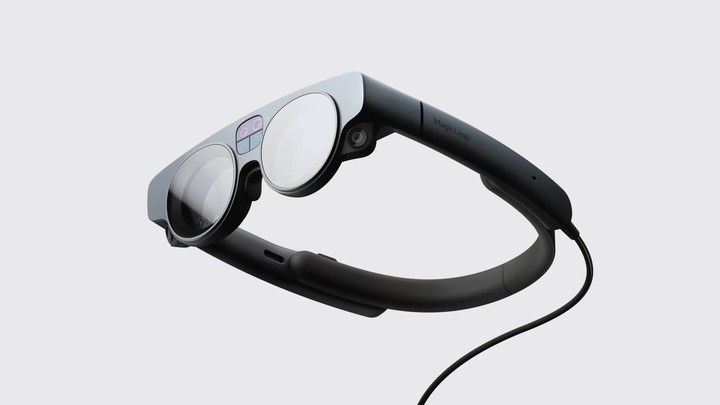 Meta and headset developer Magic Leap are currently negotiating to sign a multi-year intellectual property licensing and manufacturing agreement. It is reported that the two parties will not cooperate to develop joint products, but Magic Leap has authorized some optical technology to Meta so that it can be used in its own products. on the device.
As the biggest supporter of the Metaverse, Meta, which consumes 10 billion US dollars in the Metaverse field every year, is under tremendous pressure from investors, especially since the popularity of the Metaverse concept has been gradually replaced by AI this year, and Apple is about to bring New products have entered the head-mounted display market. At this time, Meta and Magic Leap announced a cooperation plan, which is quite a challenge to Apple.
Meta was fined 1.2 billion euros by the EU
On Monday, the news that Facebook's parent company Meta will be fined for violating the EU's data protection regulations finally landed. The European Union's privacy regulator imposed a sky-high fine of US$1.2 billion on Meta, which will exceed the previous EU's penalty to Amazon. The fine of 746 million euros has become the largest fine since the implementation of the European Union's General Data Protection Regulation (GDPR).
The reason for the penalty is that Meta failed to provide users with sufficient information about how its data was used, failed to comply with court warnings, and failed to ensure that user data was not obtained by US authorities after it was transmitted to servers in the United States.
Applied Materials Invests $4 Billion in Silicon Valley Chip Research Center
U.S. semiconductor toolmaker Applied Materials said on Monday it plans to spend $4 billion to build a research center in the heart of Silicon Valley to accelerate advances in semiconductor manufacturing.
The research center, which will be located in Sunnyvale, California, is expected to begin operations in 2026, will create 2,000 engineering jobs, and will conduct $25 billion in research work over the next decade. Applied Materials said the research center will bring together researchers from various Members of large universities and major chip manufacturers, including TSMC, Intel and Samsung Electronics.
Sci-fi author says he wrote 97 books in 9 months using AI tools
In a recent interview with Newsweek, sci-fi author Tim Boucher said he used AI tools like Midjourney, ChatGPT, and Anthropic's Claude to create 97 books in nine months, each containing roughly 2,000 to 5,000 words, 40 to 140 AI-generated images.
Boucher said that he first used ChatGPT and Claude for brainstorming, then used AI to generate specific text, and then used Midjourney to generate pictures. Usually, a book takes an average of 6-8 hours to complete, and some books can be completed in as little as 3 hours.
The authors currently sell the books online for $1.99 to $3.99.
He told reporters:
"AI has proven to be an unimaginable catalyst for my creative work. It not only ensures the quality of my work, but also helps me delve deeper into complex worldviews and more with unprecedented efficiency."
At present, there are a large number of books and other text content generated by AI tools on the market. In February this year, the well-known American science fiction magazine "Clark World" announced that it has recently received a large number of AI-generated content, so it decided to temporarily stop accepting submissions. "Clark World" The publishing industry is not the first "victim" affected by AI-generated content.
As of mid-February, more than 200 self-published ebooks in the Amazon Kindle store listed ChatGPT as an author or collaborator, and the number is still rising. The academic journals "Science" and "Nature" have also established policies to restrict the use of the technology after receiving a large number of papers listing ChatGPT as an author.
Zhong Nanshan: The end of June may be the peak of the second wave of the epidemic this year
On May 22, Zhong Nanshan revealed that there will be a small peak of infection at the end of April and early May. "This is what we expected." second light.
Zhong Nanshan said that the forecast based on the SEIRS model shows that the peak of the second wave of the new crown epidemic in 2023 will occur at the end of June, about 65 million per week. Zhong Nanshan believes that one person infected with Omicron can infect more than 30 people.
Zhong Nanshan pointed out that the current prevention and control strategy has been adjusted from preventing infection in the past to preventing severe disease now, because infection is difficult to prevent.
He also pointed out that at present, two vaccines with better protection against XBB variants have been initially approved and will be available soon, and three or four vaccines will be approved soon.
BYD is discussing with French authorities the possibility of setting up a factory in France
BYD is negotiating with the French government about the possibility of building a factory in France. In addition, European countries such as Spain and Germany are also trying to attract BYD to build factories there.
In March of this year, BYD formulated a plan to dominate the European electric vehicle market for this decade. The goal is to account for one-tenth of European electric vehicle sales by 2030, and hopes to rank among the top three electric vehicle brands in Europe.
Taking this as an opportunity, BYD is actively looking for suitable factory locations across Europe, including Germany, France, Spain, Poland and Hungary, in order to seek the best logistics and employment conditions. This year, BYD will decide on the location of its first European factory, and production is expected to start as early as 2025.
Zhongke Information brain-computer interface equipment has entered the stage of animal experiments
The medical brain-computer interface technology equipment introduced by Zhongke Information Company is working with relevant experts from West China Hospital of Sichuan University to design animal experiment plans. In the future, this brain-computer interface will be mainly used in two application scenarios of smart anesthesia and smart rehabilitation.
In addition, Zhongke Information also disclosed the progress of the TST project (AI Tianfu). The project is undertaken by Zhongke Sugon, Zhongkewei and other units, including a multi-modal edge cloud computing platform, a special algorithm platform for deep learning, a highly adaptable intelligent unmanned patrol vehicle system, and the development of 5G cloud base stations And intelligent remote diagnosis and treatment and medical equipment safety monitoring. There are five sub-items in total. The research of this project is progressing smoothly, and the project will be accepted and concluded according to the original project plan time.

86 domestic online games have been approved for version number, and Tencent and Netease only occupy one game each
The National Press and Publication Administration released the approval information for domestic online games in May 2023 on Monday night. A total of 86 domestic online games have been approved. Well-known manufacturers such as Tencent and Netease have products listed in it.
Tencent's game with the approved version number is the multi-role shooting mobile game "Ace Fighter 2" launched by Rubik's Cube Studio Group, and NetEase is a "Seven Days World" mobile game/PC game.
It is worth pointing out that this is the fourth consecutive month that the number of version numbers issued has remained above 85. Since the beginning of this year, the cumulative number of version numbers issued has reached 376 (including 27 imported version numbers).
In contrast, the number of licenses issued for the whole of last year was 512 (including 44 imported licenses).
Xiaomi Civi 3 mobile phone officially announced "Twin Colors" with MediaTek Dimensity 8200-Ultra chip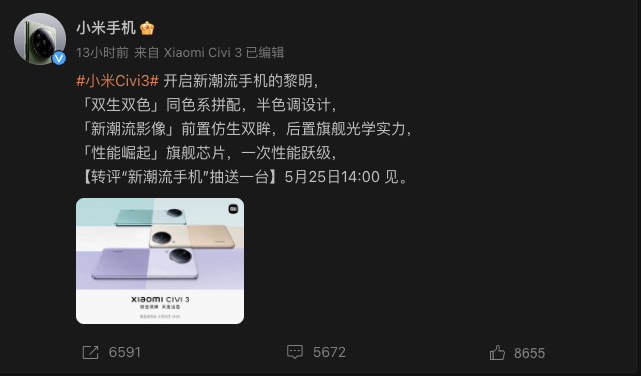 The official Weibo of Xiaomi mobile phone announced that the Xiaomi Civi 3 mobile phone will be officially released on May 25th. The device inherits the flagship optical capabilities.
"Twin Colors" was jointly released by Xiaomi Civi x WGSN. The matching of the same color system adopts bold collision and minimalist balance. The halftone color has a "sense of space and design".
In the future, Xiaomi Civi 3 will release a total of "Rose Purple", "Mint Green", "Adventure Gold", and "Coconut Grey" color schemes. There is also a joint phone that has cooperated with Disney for a century and has not yet released specific details.
The Xiaomi Civi 3 phone will be equipped with a 32MP+32MP dual-camera centered dual-hole screen, the screen supports a high refresh rate of 120Hz, a rear Sony IMX800 OIS triple camera, a round Deco in the upper left corner, a plastic middle frame, and a built-in 4500mAh battery. 67W fast charging.
realme GT Neo5 mobile phone 150W new version 16GB+1TB released, pre-sale at 20:00 on May 23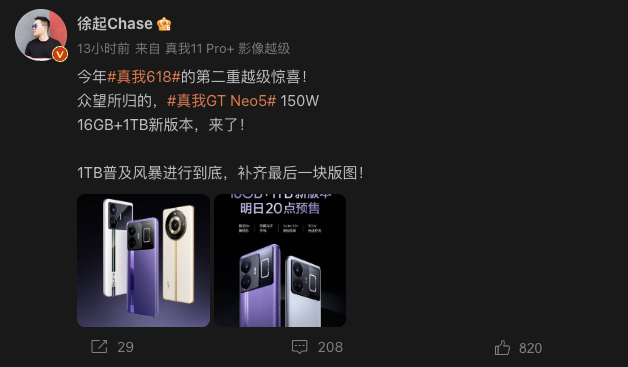 Xu Qi, vice president of realme, announced on Weibo today that the 16GB+1TB version of the realme GT Neo5 150W will be available for pre-sale at 20:00 today (May 23).
The realme GT Neo5 mobile phone is equipped with Snapdragon 8+ Gen 1 and super-frame independent display chip Plus dual-chip, supplemented by up to 16GB+1TB storage, adopts 144Hz 1.5K direct screen, and is equipped with Sony IMX890 OIS outsole optical image stabilization main camera.
The realme GT Neo5 150W version 16GB+512GB launched in March this year is priced at 3199 yuan. realme GT Neo5 offers two versions: 240W full-level second charge + 4600mAh battery, 150W light speed second charge enhanced version + 5000mAh battery.
The previous 150W version also has 8GB+256GB (priced at 2499 yuan), 12GB+256GB (priced at 2699 yuan), 16GB+256GB (priced at 2899 yuan), and the 240W version has 16GB+256GB (priced at 3199 yuan), 16GB+ 1TB (priced at 3499 yuan).

Station B issued a one-year membership to 7,987 "Iron Fans" of the "League of Legends" BLG team who watched the game with full attendance
During this year's "League of Legends" 2023 LPL Spring Tournament and MSI Mid-Season Tournament, the BLG team (Bilibili Gaming) defeated two LCK teams as an all-China class. Although they lost to JDG in the finals, they still won. Approved by many players. Therefore, station B announced last night that it will issue one-year memberships to the "iron fans" of BLG watching the game.
On Monday night, Bilibili officially released the news again that the annual members of 7987 BLG full-time game-watching users have been distributed, and thanked fans again for their support.
The "iron fans" who receive this full attendance award need to follow the official B-station account of the BLG team on May 21, and watch the BLG team's games in the 2023 LPL Spring Split and 2023 MSI with full attendance (more than 1 minute).
Nike Vapormax Flyknit 2023 Releases "Triple Red" Colorway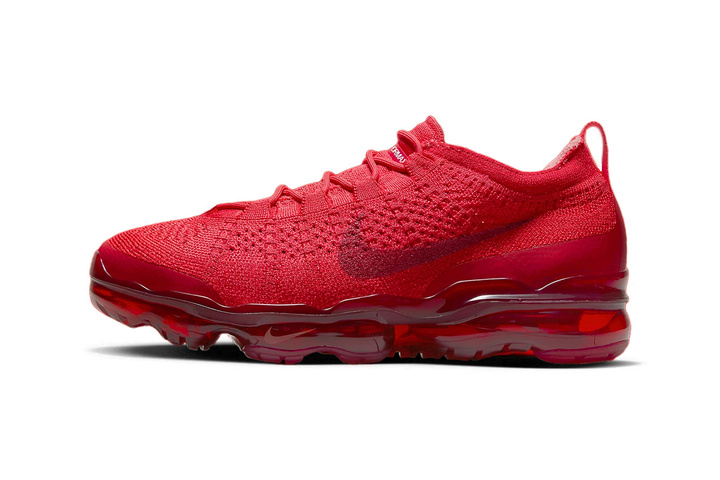 After showing up this year in various hues including "Oreo," "Baltic Blue" and "Pale Vanilla," the Nike Vapormax 2023 is now releasing in a bright "Triple Red" color scheme.
Most notable is the traditional Flyknit upper, with waterproof tape on the forefoot and heel. The Swoosh is integrated into the woven upper in a dark color, while soft French terry is used for the collar. A nylon pull tab grips the heel section, and the laces are secured with interwoven loops and threads.
A Move to Zero windmill logo indicates the recycled material used in the speckled insole, while four tubular Max Air units beneath provide the design's signature cushioning and traction.
Celebrating its 43rd anniversary, LEGO launches a moving "Pac-Man" set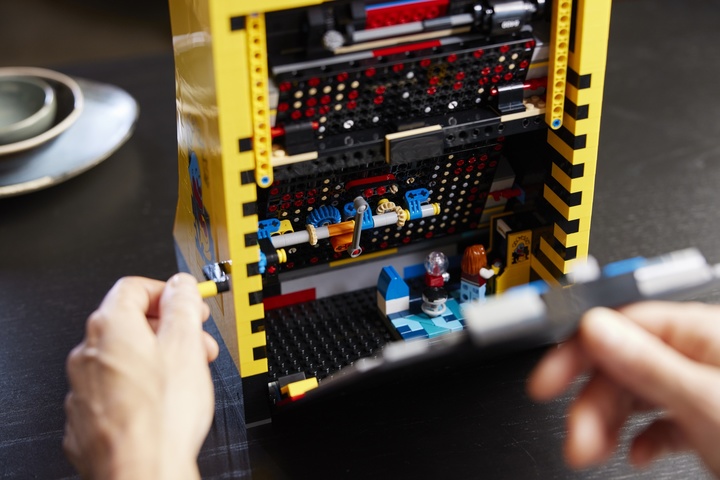 To celebrate the 43rd anniversary of the classic arcade game "Pac-Man", LEGO has teamed up with Bandai Namco to release an arcade-like "Pac-Man" set.
This set of Lego, like the previous NES Mario, has a certain degree of mechanical structure, allowing it to simulate the appearance of game play on the "screen".
In addition to making a control joystick and two buttons, the "coin slot" of the game console will also emit light, and if you open the back cover of the machine, you can also see a "player" Lego figure playing A miniature scene from Pac-Man.
The finished product is about 32 centimeters high, 25 centimeters wide and 17 centimeters deep, and consists of 2,650 parts. It is priced at US$270 and is expected to be available in June.

'The Legend of Zelda: Tears of the Kingdom' made producer Eiji Aonuma play it 20 times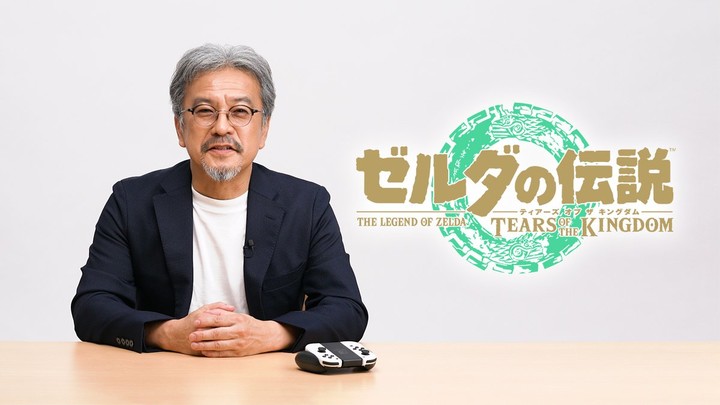 To develop The Legend of Zelda Kingdom Tears, 60-year-old producer Eiji Aonuma played it more than 20 times.
In an interview with The Washington Post recently, Eiji Aonuma said, "I find myself sometimes thinking, 'Should I be doing this at my age? It used to only take a few days "I kind of feel my limit, I don't want to push myself too hard."
Since Ocarina of Time in 1998, he has participated in every game in the Zelda series. He was once worried about the performance of Tears of the Kingdom, and now this work has sold 10 million copies in three days. Once again remembered by the majority of players.
Aonuma, who was born in a family of carpenters, had never touched video games before joining Nintendo. He himself was required to inherit the family business. He even has a master's degree in design for puppet composition.
And his love and unique understanding of puppets finally moved another Nintendo game master, Shigeru Miyamoto, the producer of Super Mario Bros. Aonuma finally joined Nintendo and started a legendary game life. Many of his works are still regarded as classics by fans.
"As a woodcarver, my job is to put things together and glue them together, and I'm always very picky about not wanting to see glue at the seams, and I wipe it carefully, because it always takes me a long time to finish a piece. It was nervous, but the job appealed to me so much."
"Every time the staff makes some comments about the game, there is always a deep feeling in my heart that I want to wipe the glue clean and make things look cleaner. In the end, their opinions make the game reasonable, because you can Seeing clearly what you're polishing and polishing is what makes the gameplay fit together perfectly, and it's very much in the spirit of Zelda."
And when the reporter asked how he usually relieves stress, Aonuma said that he can play the "Fitness Ring" of Switch, and scored a high score of 430 points.
The Argentine embassy in China officially announced that Messi will lead the team to visit China and play a friendly match with Australia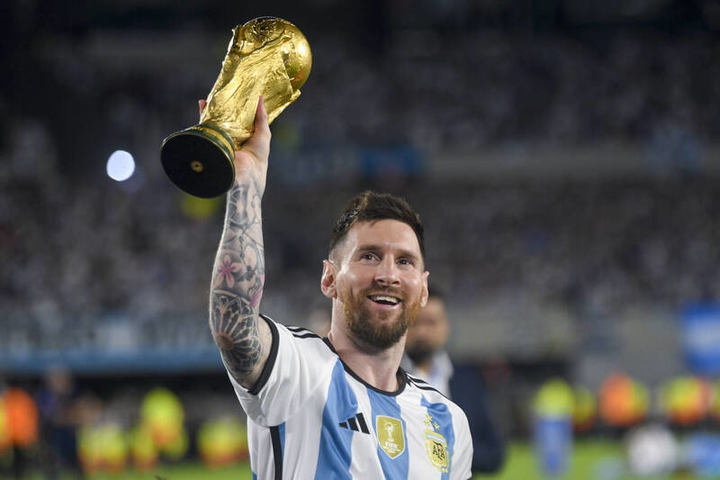 The official WeChat account of the Argentine embassy in China officially announced that on June 15, Messi will lead the Argentine national team to participate in the two friendly matches of the 2023 International Football Invitational Tournament, one of which will be played against the Australian team in Beijing. After winning the World Cup, he visited China for the first time, and it was also his seventh visit to China in his personal career. It was also the first overseas appearance of the Argentine national team led by Messi after winning the championship.
On December 19 last year, in the final of the 2022 World Cup in Qatar, the Argentine team defeated the defending champion France 7:5 (4:2 in penalty shootout), and won the World Cup again after 36 years. This is also the third time in the history of the Argentine team.
"Attack on Titan" will return this autumn after the final season, and the official release of the new main visual map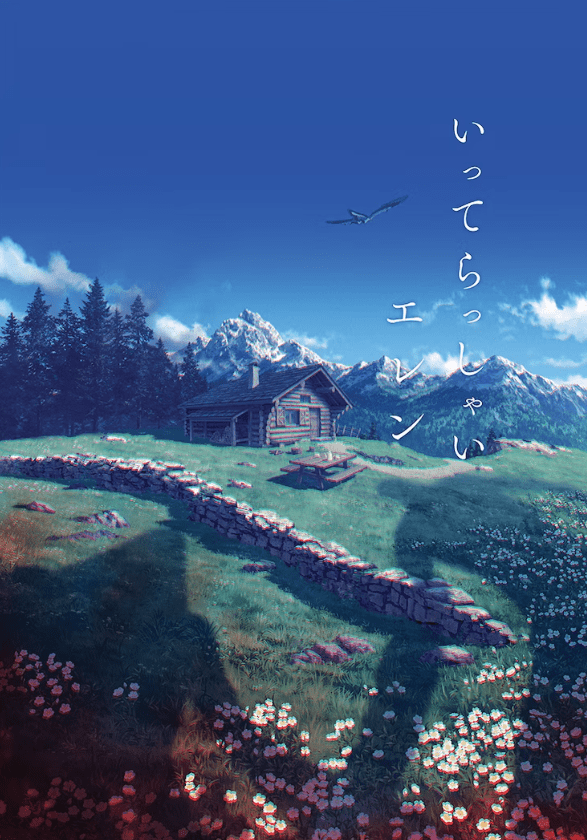 During the MAPPA Stage 2023 held over the weekend, the new main visual of the second half of the third part of the final season of "Attack on Titan" was revealed, and it was confirmed that it will be screened this fall.
This topical masterpiece is also coming to an end. "Attack on Titan" is a manga created by Japanese manga artist Isayama Takumi. It was completed in April 2021, but a large number of readers were dissatisfied with the final plot.