Ai Faner's early report reading
Yellow ‌iPhone 14‌ officially announced
Chery Gao Xinhua: Saturday is a normal working day for strugglers
NetEase LOFTER Responds to Controversy over AI Painting Function
Jikr Auto responds to 001 air conditioner blowing out white powder
WM Motor: Resuming work and production with all efforts
Zhao Ming responded to the price cut of Honor Magic 5
Musk responds to Twitter's biggest "outage" in history
💡AI will bring the classic product manager revival
iPhone 15 screen refresh rate is still 60Hz
Huawei, Xiaomi, etc. fully support Tubian 2.0
Nubia Z50 Ultra officially released
OnePlus Ace 2V released
lululemon Introduces Blissfeel 2nd Generation Women's Running Shoes
New Sakura Mochi Green Tea Triangle Pie at McDonald's
Stability AI is valued at $4 billion
Macy's will launch an animated series
Elon Musk documentary in production
The Victoria's Secret show will be held again after four years
Yellow ‌iPhone 14‌ officially released, pre-orders open on March 10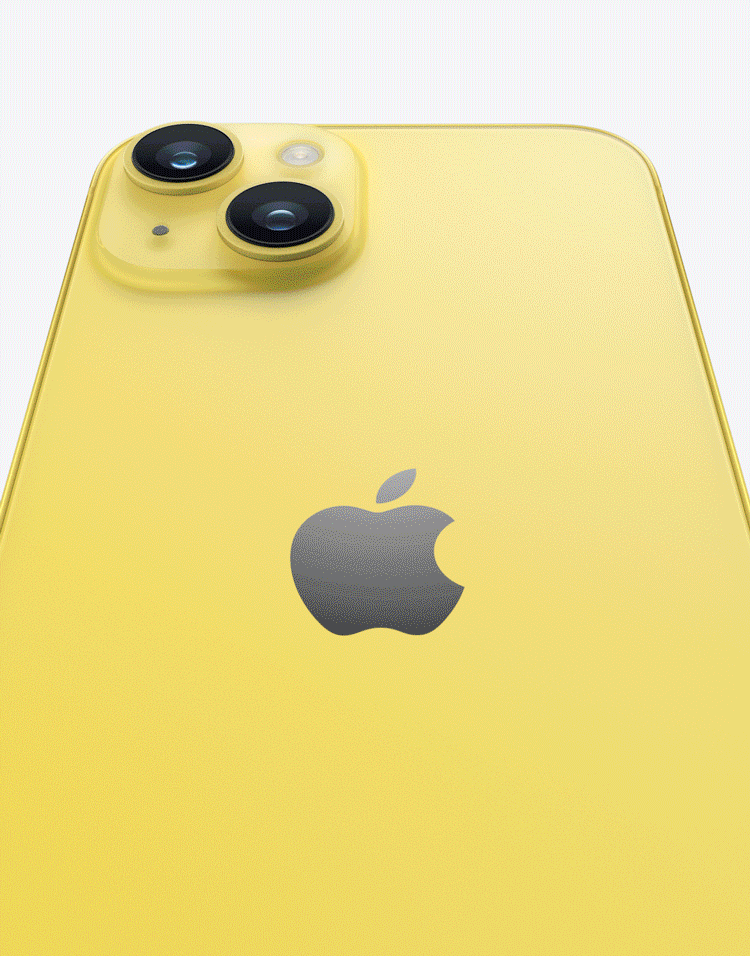 On March 7th, Apple officially released the new yellow iPhone 14 and iPhone 14 Plus. There are no new colors for the iPhone 14 Pro and ‌iPhone 14 Pro‌ Max.
The yellow iPhone 14 and iPhone 14 Plus will be available for pre-order on Friday, March 10, and will start shipping on Tuesday, March 14.
Apple typically launches new ‌iPhone‌ colors in the spring, boosting sales midway through the device's product cycle. In March last year, Apple introduced a new green color for the iPhone 13 and iPhone 13 mini, and a new Alpine Green color for the iPhone 13 Pro models.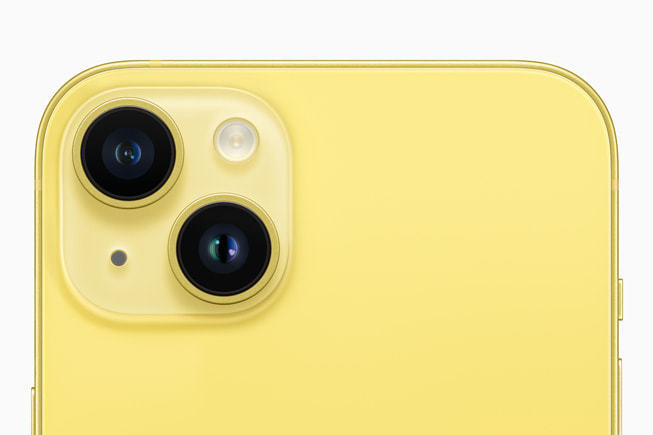 In addition, iPhone 14‌ and ‌iPhone 14‌ Plus cases will also be available in four new colors: Canary Yellow, Olive, Sky, and Iris. Also released simultaneously are 19 new Apple Watch straps.
Source: Macrumors
Chery Gao Xinhua: Saturday is a normal working day for strugglers, so find ways to avoid legal risks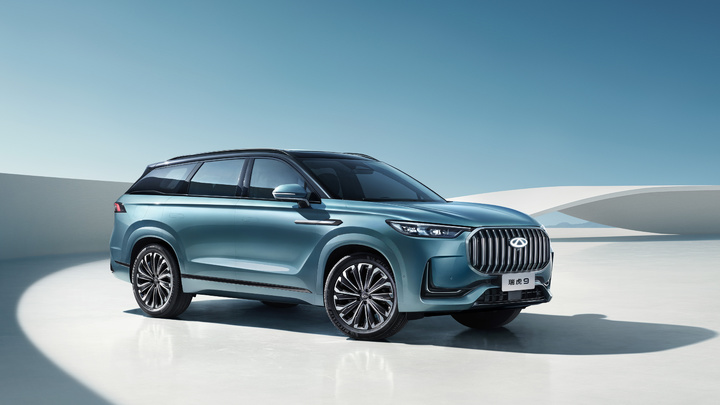 On March 7th, according to a screenshot circulated on the Internet, Gao Xinhua, the executive vice president of Chery Automobile and the dean of the General Institute of Automotive Engineering Technology Research and Development, asked all departments to work overtime on Saturday when replying to the email.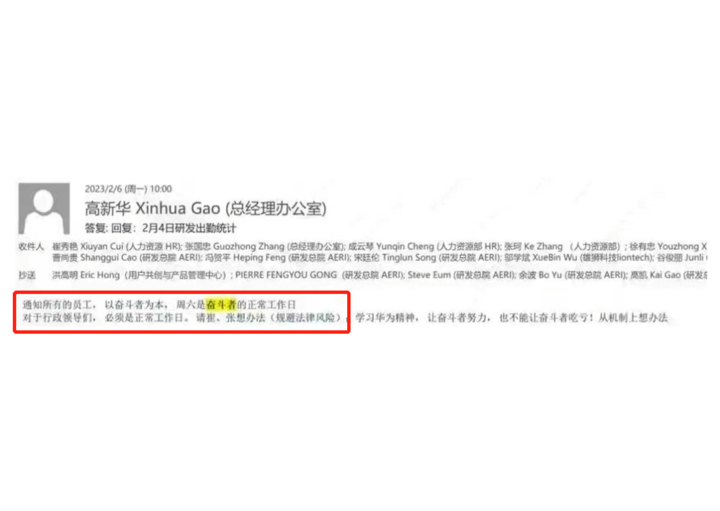 The screenshot shows that Gao Xinhua said in an email replying to R&D attendance statistics:
"Notify all employees that striving is the foundation. Saturday is a normal working day for striving. For executive leaders, it must be a normal working day. Please find a way (to avoid legal risks); learn from the Huawei spirit and let strivers work hard. Don't let the strugglers suffer! Find a way from the mechanism."
Source: Ifeng.com Technology
AI painting function caused controversy, Netease LOFTER issued two statements in response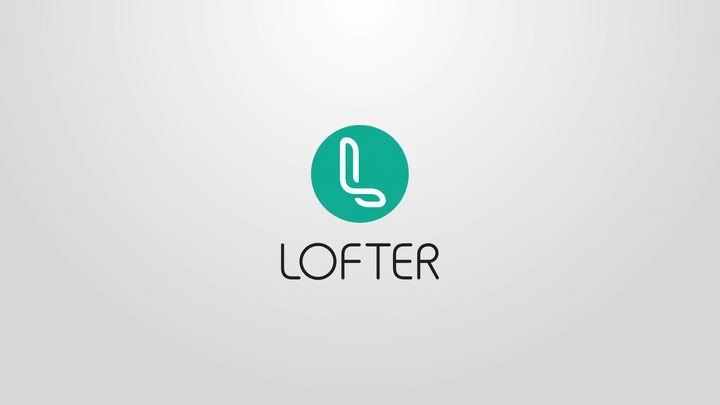 According to news on March 7, the NetEase photo community LOFTER has recently launched the AI ​​​​drawing function "Laofuge Painting Machine", and users can generate paintings through keywords.
However, after the product was launched, many users questioned that the function used the works of platform creators as training materials, which involved intellectual property infringement.
In this regard, Netease LOFTER issued two statements on the 6th and 7th to emphasize that this function is a small-scale test, and the training data set comes from open source data, and the works of LOFTER users are not used. If there is indeed infringement, the original author will be compensated 10,000 yuan for each picture.

In addition, NetEase LOFTER also decided to adjust the "Avatar Generator" function test entrance to the "Avatar Frame Center". The generated pictures can only be used as platform avatars, and no download and release functions are provided.
Source: TechWeb

Jikr Automobile responds to 001 air conditioner blowing out white powder: third-party test results and industry standards show that there is no harm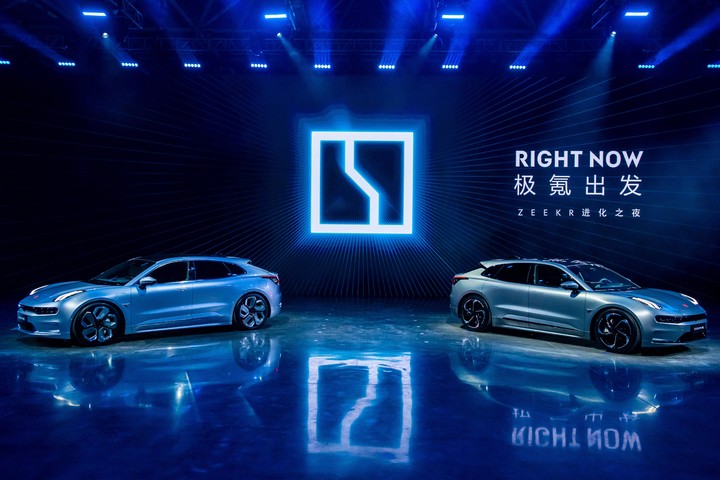 According to the news on March 7, before that, the owner of Jikrypton 001 said that the air-conditioning outlet of the 001 car he bought had been blowing out white powder since around December.
To this, Jikrypton responded:
"After preliminary judgment, (white powder) is potassium fluoroaluminate commonly used in the production process of the air-conditioning industry, and is a commonly used material in the production process of air-conditioning evaporator cores.
Many automobile brands at home and abroad use this technology and raw materials. Compliance with national standards will not cause harm to the human body, and there have been no related occupational disease cases in the industry before. "
Source: Interface News
Zhao Ming responds to the price cut of Honor Magic 5: it is the result of comprehensive consideration
According to news on March 7, the Honor Magic5 series was officially released a few days ago, with a starting price of 3,999 yuan, which is lower than the starting price of the Magic4 series.
In response to the price cut of the Honor Magic 5, Honor CEO Zhao Ming responded, saying that the price reduction of the Magic 5 series is the result of comprehensive consideration:
"Pricing is a comprehensive logic, which is to look at the competition situation, product situation, market demand, consumer demand, brand and many other factors. This kind of consideration is very comprehensive, and it is impossible to give a satisfactory answer in one sentence. "
Source: IT House
WM Motor: Resuming work and production with all efforts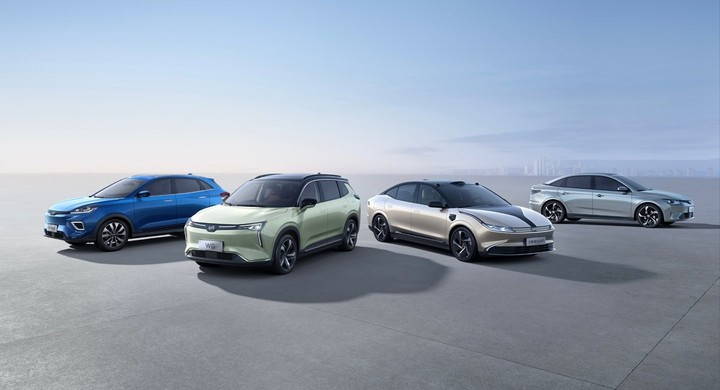 According to the news on March 7th, @威马汽车 issued an article stating that Weimar has fully resumed work and production. In the near future, more than 100 dealer stores across the country will resume normal services one after another.
Since the end of last year, Weima car owners have reported that Weima cars cannot provide maintenance services after sales. Negative rumors such as wage cuts for WM Motor employees, suspension of network server services, and arrears of rent and property fees for the headquarters building have also appeared on hot searches many times.
Source: China Business News
Twitter suffered the largest "downtime" in history, Musk responded: the code stack is very fragile and will eventually need to be completely rewritten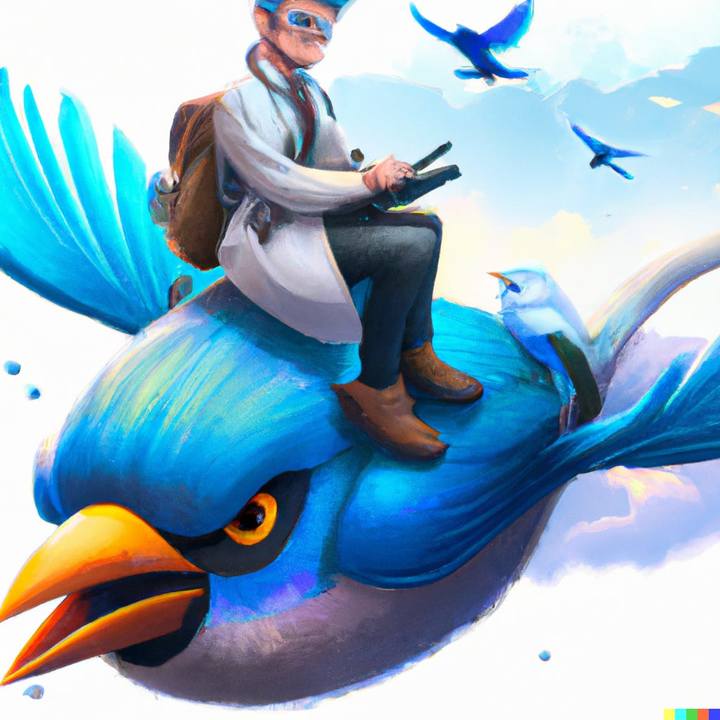 On March 7th, a large number of Twitter users said that they could not load pictures and click links when using Twitter.
Musk responded by tweeting that the outage was due to "a very fragile code stack for no reason" that "will eventually require a complete rewrite."
However, according to Platformer, Twitter's outage was due to an "incorrect configuration change" made by an engineer while turning off free access to the Twitter API, which "essentially broke the Twitter API." And in this project, there is only this one site reliability engineer.
According to the WSJ, Twitter employees have been struggling to fill the void left by fired colleagues, making it more difficult to resolve technical issues.
Source: Platformer & WSJ
💡AI will bring the classic product manager revival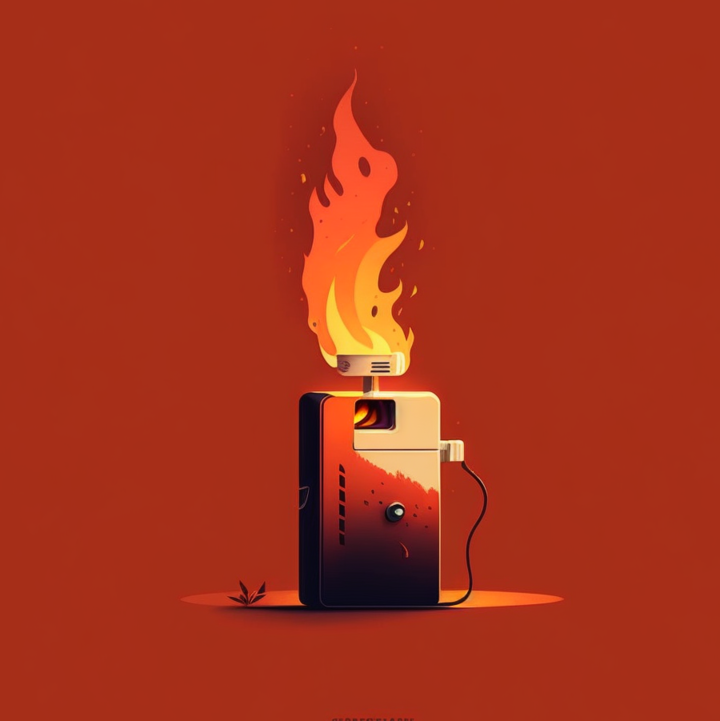 The value of product managers is always more prominent when new technology elements appear, because new technology means that there are new possibilities to create poor experience.
From the initial Google, Wikipedia, Baidu Tieba, to the later short videos and Xiaohongshu, they are all built on the opportunities that emerge in technological iterations.
After 18 years, such a new technology is no longer available. Product managers began to concentrate on the so-called carving work, digging out a little bit of user bonus from the corners, and squeezing a little bit of user conversion and GMV from the sponge.
But this time AI is quite different from the so-called technological innovations in the past, and it brings about highly deterministic changes. In drawing, in natural language interaction, in knowledge acquisition and information processing, they are all effective and visible to the naked eye. And this "effectiveness" is still improving rapidly.
This new technology will allow product managers to regain their residual heat, and at least there may be:
– New interactions based on natural languagea major adjustment of various products (imagine the impact of Douyin's immersive information flow interaction on the content industry);
– New tools based on AIGCwhich is equivalent to reshaping the functions of document notes, tables, slides, drawings, audio and video clips, etc.;
– Create new scenarios based on breaking latest news. From chatting to psychological counseling, from the intelligence of game NPCs to brand-new AI-generated games, and so on.
Therefore, future pipeline-style product managers may not be able to find opportunities in the AI ​​industry, but many old products that are silent and familiar with user scenarios, or young products with idealism and enthusiasm, will have great potential.
The point of view in this article comes from Liu Yanfeiyu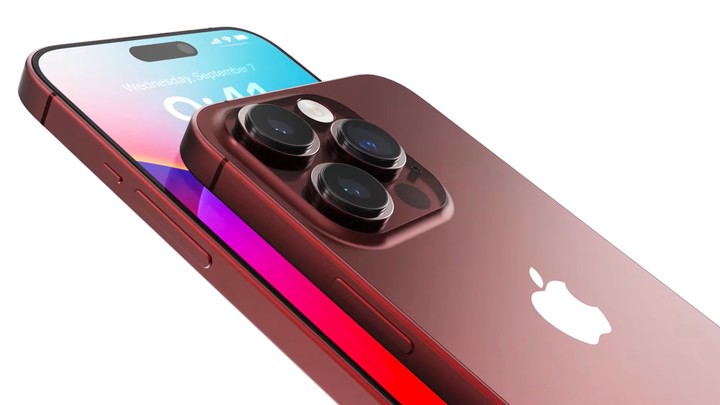 According to news on March 7, analyst Ross Young said in his latest tweet that the screen refresh rate of the iPhone 15 and iPhone 15 Plus models is still 60Hz.
At the same time, Young also said that Apple will not use LTPO screen technology that supports 1Hz-120Hz on all models of the iPhone series. This means that only the Pro models of the iPhone 15 series are expected to support ProMotion adaptive refresh rate and all-weather display functions.
In addition, Ross Young also reconfirmed the rumor that the 15-inch MacBook Air notebook will be released in April, and does not rule out that Apple may launch it earlier.
Source: @DSCCRoss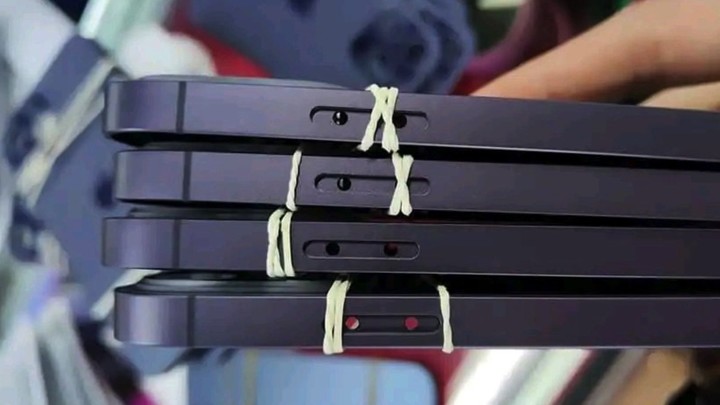 According to news on March 7, Twitter user @lipilipsi recently shared a real picture of the side of the fuselage of the suspected iPhone 15 series.
This image shows the cutout for the phone's side buttons, which house a pair of contact points. AppleInsider believes that this may show the new solid-state volume key design, but according to the location of the camera lens module, this should be the right side of the fuselage, more like a cutout for the power key.
It's not clear whether the image shows the standard iPhone 15 or the iPhone 15 Pro, but the dark purple matte finish of the body is similar to the aluminum alloy that the iPhone 15 may use.
Source: AppleInsider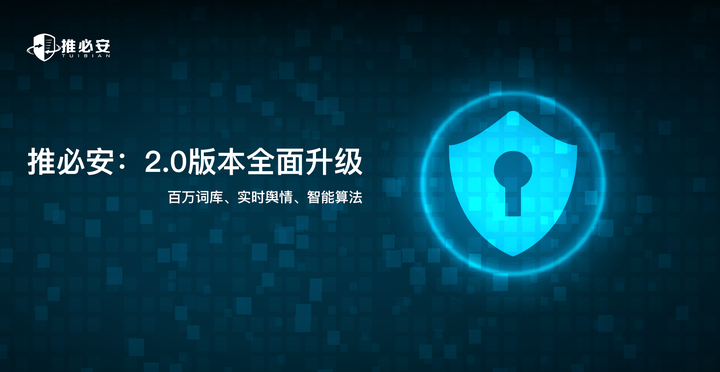 On March 7th, the Unified Push Work Committee announced that Huawei, Xiaomi, OPPO, and vivo have fully supported version 2.0 of Tubian.
"Tui Bi'an" is a push message content security public service platform launched by the Unified Push Work Committee. The Unified Push Working Committee stated that the version 2.0 of "Tui Bi'an" has strengthened the review process of the developer registration process, and strategically focuses more on entertainment gossip, celebrity gossip, bloody violence, anecdotes, vulgarity, etc. The content of the socialist core values.
On the technical level, the new version strengthens the security processing of the review interface, and greatly improves the review performance and efficiency to meet the growing number of push messages and concurrent review requests from developers and users.
Source: IT House
Nubia Z50 Ultra officially released, bringing the fourth generation of full screen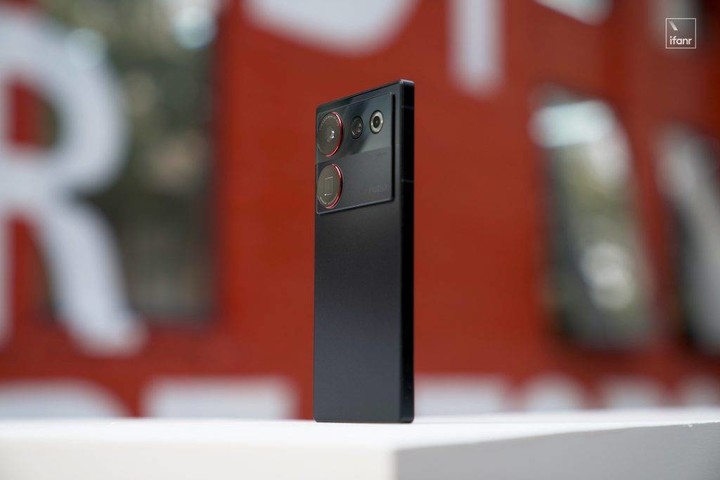 On March 7th, Nubia officially released its first Ultra flagship model, the Nubia Z50 Ultra, which will go on sale on March 14th with a starting price of 3,999 yuan.
The new machine is equipped with the fourth-generation under-screen camera technology. The front camera adopts ultra-high-transmittance micron-level screen material, which can increase the light transmittance by 30%; 6x optical zoom is possible.
In addition, the new machine is equipped with Snapdragon 8 Gen2 flagship chip, supports 120Hz screen refresh rate, 960Hz ten-finger touch sampling rate, and is equipped with MyOS13 system.
OnePlus Ace 2V released, starting at 2299 yuan
On March 7th, OnePlus officially launched the OnePlus Ace 2V, which will go on sale at 10 am on March 13th, with a starting price of 2,299 yuan.
The new machine is equipped with the Dimensity 9000 flagship processor, and uses the same full-blooded LPDDR5X as the flagship; it is equipped with a large 5000mAh battery, and is equipped with a long-life version of 80W super flash charge.
In terms of screen, the new phone is equipped with a 1.5K Lingxi touch screen that supports a variable refresh rate of 120Hz.
In terms of imaging, OnePlus Ace 2V has three rear cameras, which are 64 million ultra-clear main camera + 2 million macro lens + 8 million ultra-wide-angle lens, and a front 16 million pixel selfie camera.

lululemon Introduces Blissfeel 2nd Generation Women's Running Shoes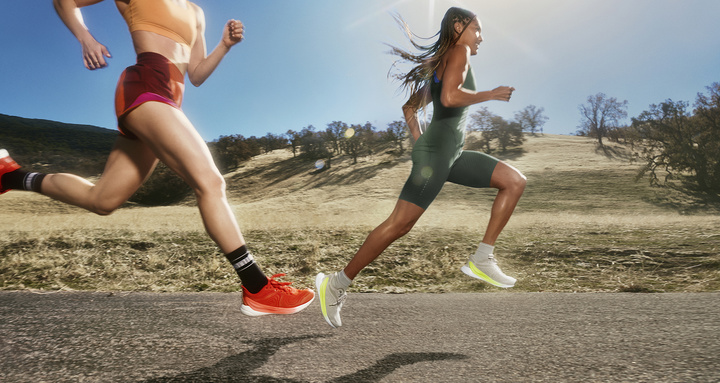 On March 7th, lululemon announced the launch of the Blissfeel 2nd generation of women's running shoes, and will launch the first women's trail running shoes in May this year.
The Blissfeel Gen 2 Women's Running Shoe features new textured fabrics, a seamless upper that extends to the heel, and a 3D-molded midfoot support for stability. The Blissfeel trail running shoe, released in May, has a protective film on the upper and an outsole for better grip.
In addition to new running shoes, lululemon also provides professional running equipment for female runners, including long-sleeved T-shirts and shorts.
McDonald's Serves New Sakura Mochi Green Tea Flavored Triangular Pie to Celebrate International Pi Day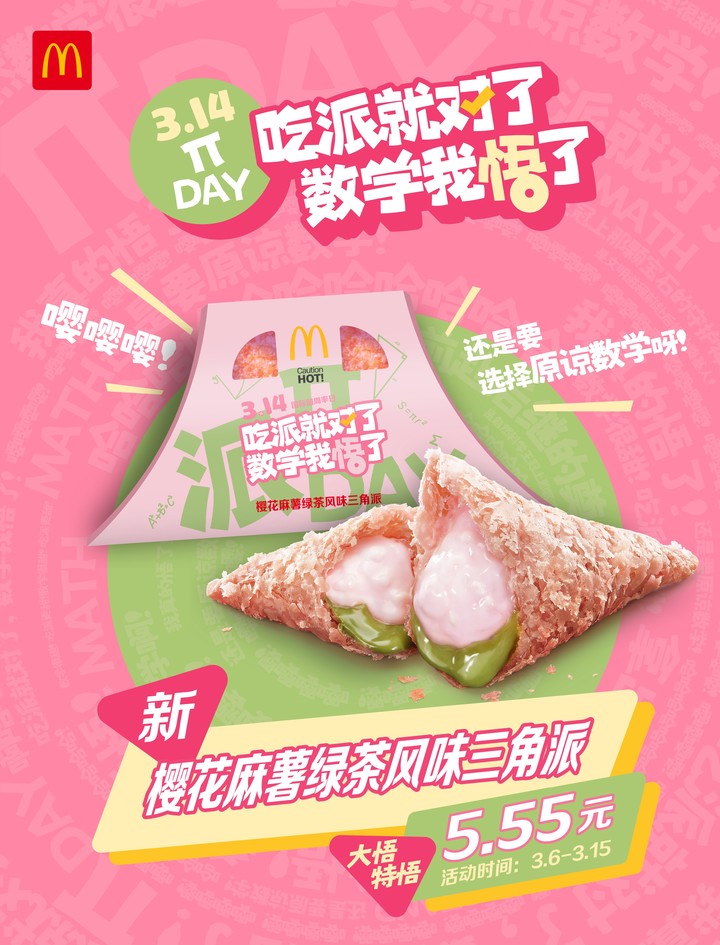 On March 6th, McDonald's China kicked off the ninth "Pie Day" carnival, and launched a limited new product, Sakura Mochi Green Tea Flavored Triangular Pie, to celebrate the International Pi Day on March 14th.
The new product consists of cherry blossom-flavored custard and green tea-flavored custard wrapped in pink meringue, served with mochi fillings.
In addition, during March 6-15, consumers can also buy classic taro pie and pineapple pie at McDonald's for 3.14 yuan.
Source: FoodTalks
Stability AI raises another round of funding at a $4 billion valuation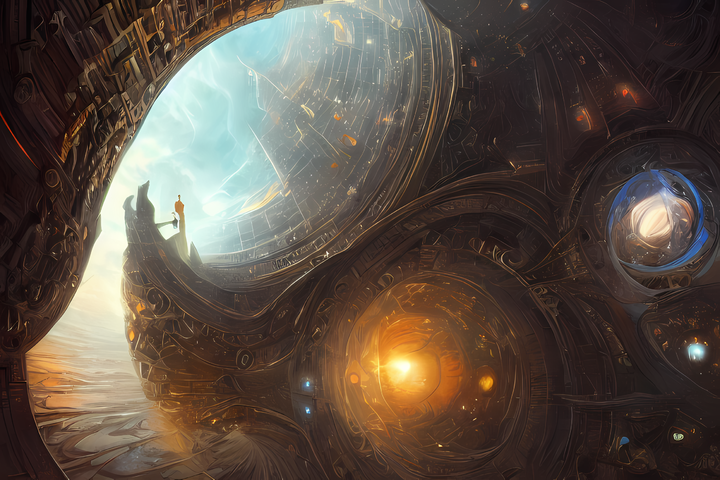 Stability AI, the parent company of digital imaging tool Stable Diffusion, is seeking to raise funds at a valuation of $4 billion, according to people familiar with the matter.
Stable Diffusion, which can generate images from textual descriptions, is a competitor to OpenAI's Dall-E 2. The company says it stands out from the competition because its open-source software is available to the public.
Last October, Stability AI raised $101 million at a valuation of about $1 billion.
Source: Bloomberg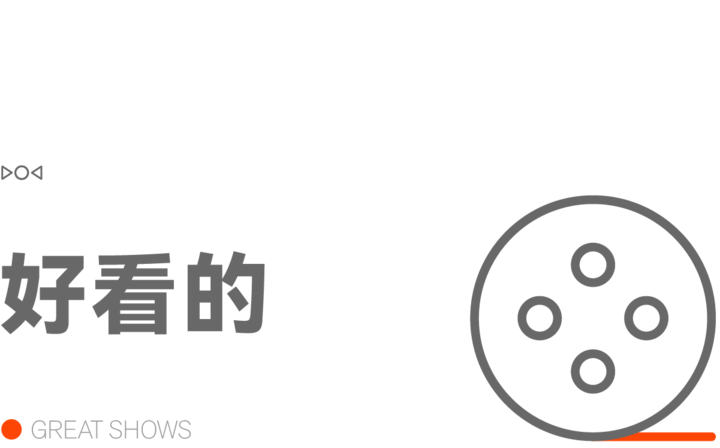 Macy's Animated Series, Sony Music Entertainment Collaborates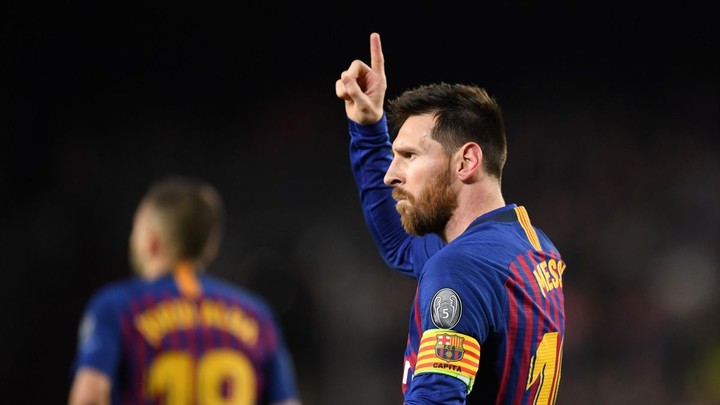 On March 7th, Sony Music Entertainment will launch an animated series featuring the famous Argentine football player Lionel Messi.
The series will depict Messi's various encounters as a child. The story revolves around the various obstacles he encountered in the face of video games. The works will be aimed at children and teenage audiences.
Additionally, the production will feature original music from Sony Music Entertainment artists and composers.
Source: Deadline
Elon Musk documentary in the making, shot by Oscar-nominated director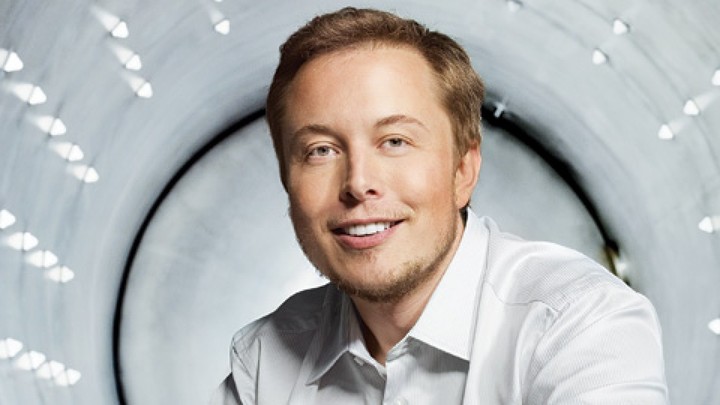 On March 7th, documentary director Alex Gibney announced that he is shooting a documentary around Elon Musk and has been shooting for several months.
He described the documentary as "an authoritative yet unpretentious examination of the billionaire tech entrepreneurs and CEOs of Tesla, SpaceX and Twitter."
Alex Gibney's previous work "Anlong Storm" was nominated for an Academy Award for Best Documentary Feature in 2005.
Source: variety
The Victoria's Secret Show will be held again after four years, ushering in a new era of diverse aesthetics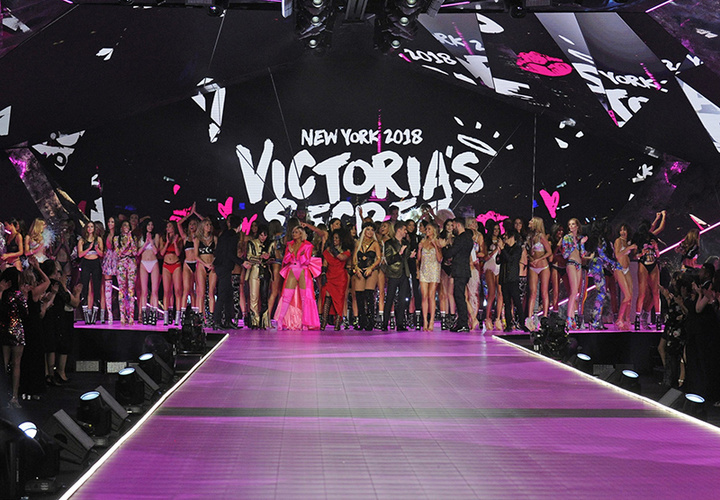 On March 6, Timothy Johnson, chief financial officer of Victoria's Secret, said in an earnings conference call that a "new version of the fashion show" will be held "later this year."
The Victoria's Secret Fashion Show can be traced back to 1995. Since then, the Victoria's Secret Fashion Show has been held every year and has become one of the most important marketing assets of the brand. However, with the rise of diverse aesthetics and the outbreak of the Epstein incident, Victoria's Secret announced the cancellation of the big show in 2019.
In 2021, Victoria's Secret CEO Martin Waters once said that "the Victoria's Secret show will not be permanently suspended", "in the future we will define it in a new and culturally relevant way", and it is expected that multiple aesthetics will be the return of Victoria's Secret A big feature of the big show.
Source: Ideal Life Lab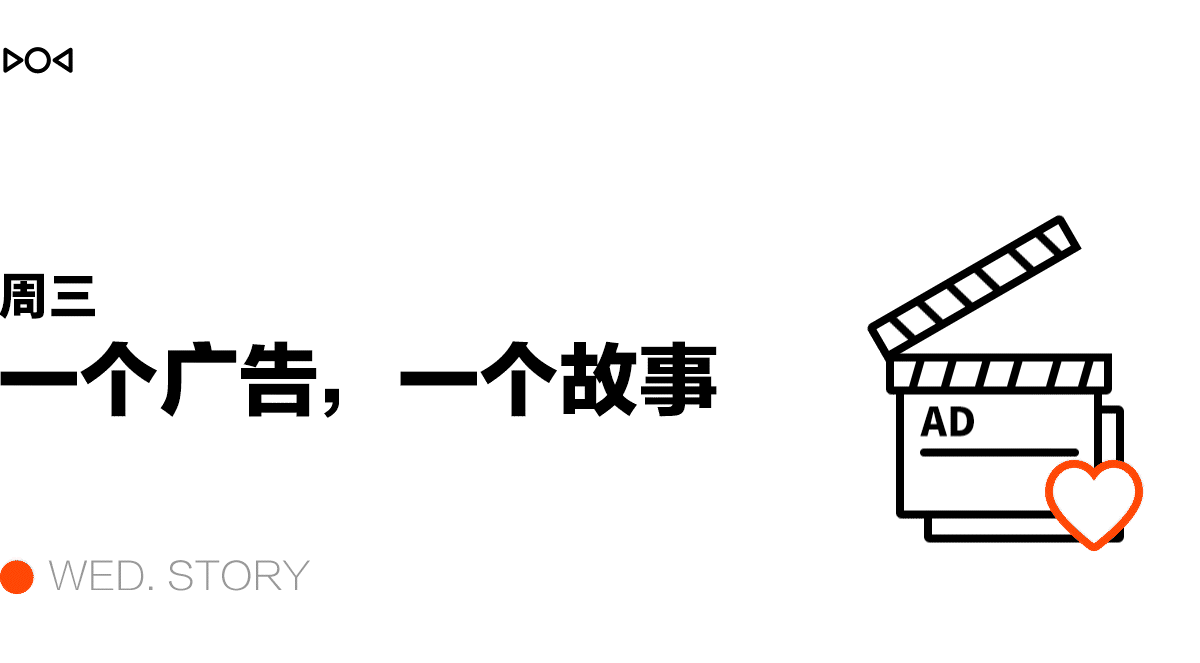 If the puppy can talk, when the owner leaves the house, will its first sentence be "don't just leave me at home".
During the 2023 Super Bowl, when other brands were still trying to find ways to open their brains and seek creative inspiration, Amazon released a warm ad in a different way. With the end of the lockdown as the background, it told how Amazon helped a family for a loved one. The story of a puppy overcoming loneliness. (digital English)