Original title: New energy vehicle market is filled with smoke: Tesla won the world championship without suspense,BYDIs expected to be the first in the country
Will new energy vehicles grow rapidly in 2022?
Tesla and BYD have respectively handed over their 2021 report cards. Both of these new energy car companies have experienced rapid growth in sales last year, pushing China and the world's new energy vehicles into the fast lane.
Recently, Tesla announced the delivery data for 2021. Its global delivery volume reached 936,200 vehicles, an increase of 87.2% year-on-year. If nothing else, the delivery of nearly one million vehicles will help Tesla continue to win the 2021 global new energy vehicle sales champion. So far, Tesla has not separately disclosed its sales in the Chinese market, but comprehensively, BYD's sales in the domestic new energy vehicle market are slightly better than Tesla.
Tesla's electric vehicles have been in short supply since 2021, and the current delivery cycle for domestically produced Model 3 and Model Y vehicles in China has been stretched to 12-16 weeks. In 2022, Tesla's Berlin Gigafactory in Germany and Oster Gigafactory in Texas, USA will be put into operation, and the expansion of the Shanghai plant will also enter the EIA stage. Some foreign media reported that Tesla's total production capacity in 2022 will reach 2 million vehicles, doubling the current production capacity of 1 million vehicles. Affected by the good news, on the first trading day of 2022 (January 3), Tesla's US stocks rose 13.53%, and the stock price closed at $1199.78.
BYD, which has been claimed by Tesla as the world's new energy sales champion since 2019, has firmly maintained its position as the domestic new energy vehicle leader. It is expected to continue to successfully hold the domestic new energy vehicle sales crown in 2021. BYD's car sales reached 730,000 in 2021, a year-on-year increase of 75.4%; the annual sales of new energy passenger vehicles was 597,700, a year-on-year increase of 231.6%. In December last year, BYD sold 98,000 passenger vehicles, of which new energy vehicles accounted for nearly 95%.CITIC SecuritiesThe research report predicts that BYD's new electric passenger vehicle sales will be 1.27 million in 2022. With the existing 200,000 orders, the annual delivery is expected to reach 1.5 million.
China's rapidly expanding new energy vehicle market has benefited many new energy vehicle companies. In addition to BYD and Tesla's "dual heroes", the sales of electric vehicles in many car companies have also achieved substantial growth in 2021.
Xiaopeng Motors, among the new domestic car manufacturers, delivered 98,100 vehicles in 2021, a year-on-year increase of 263%. It is only one step away from the annual delivery of 100,000, and won the crown of delivery by new domestic car manufacturers last year. ; The delivery volume of NIO Automotive increased by 109.1% year-on-year, and the cumulative delivery for the year reached 91,400, ranking second in the new power; the annual delivery volume of Ideal Auto was 90,500 vehicles, an increase of 177.4% year-on-year, and the annual delivery volume ranked new Third in power.
In 2022, "Wei Xiaoli" will launch blockbuster products and expand the product lineup. CITIC Securities released a research report saying that the sales of Weilai, Ideal and Xiaopeng are expected to reach 162,000, 147,000, and 2022 respectively in 2022. Million vehicles.
As a masterpiece of Volkswagen's electrification, ID. Since the first product was launched at the end of March last year, the family has achieved a total of 70,600 sales. From the trend point of view, ID. The monthly sales volume of the family is increasing month by month. In December last year, the delivery volume reached 13,787, and the delivery volume exceeded 10,000 for four consecutive months. In addition, in 2021, the annual sales of SAIC's new energy products for passenger vehicles reached 161,000, a year-on-year increase of 107%, and the sales of new energy vehicles accounted for more than 20%.
"In 2022, ChinaGuoxin EnergyThe average market penetration rate of automobiles is expected to reach 20%. "Cui Dongshu, secretary-general of the Travel Federation, said in an interview with a reporter from China Business News.
According to data from the Travel Association, from January to November 2021, the retail sales of new energy vehicles in China reached 2.514 million, a year-on-year increase of 178.3%, and the penetration rate was 13.9%, which was a significant increase from the 5.8% penetration rate in 2020. Many industry insiders told CBN reporters that China's new energy vehicle market will continue to grow at a relatively fast rate in 2022, and there are radical views that the penetration rate of the new energy vehicle market will reach 30% in 2022.
According to the "Notice on the Promotion and Application of Financial Subsidy Policies for New Energy Vehicles in 2022", starting from January 1, 2022, the subsidy standard for new energy vehicles will decline by 30% on the basis of 2021. With the further decline of subsidies, some automakers adjusted their prices. A salesperson from a Shanghai car manufacturer told reporters that after December 31, the subsidized price of all models will increase by 5,400 yuan. Tesla, Volkswagen, GAC E'an, Nezha Automobile and other automakers have successively announced that after subsidies in 2022, their prices will be adjusted upwards according to the decline in subsidies.
The new energy vehicle purchase subsidy policy in 2022 will end on December 31, 2022. Earlier, Shanghai has determined that from January 1, 2023, plug-in hybrid vehicles will stop issuing special licenses for new energy. Before the end of the subsidy, this may give new energy vehicles a stronger growth momentum. Tian Yongqiu, a senior analyst in the automotive industry, said in an interview with the media that without the annual limit of 2 million new energy vehicles that can enjoy subsidies, the subsidy policy in 2022 will undoubtedly play a role in adding fuel to the fire. In addition, by the end of 2022 The complete termination of subsidies will trigger another round of panic buying.
In addition, the new energy vehicle market will usher in more "players" in 2022. Niu Chuang Auto, established by Li Yinan, the founder of Mavericks Electric, will also begin delivering products to the market in 2022. Multinational car giants such as Toyota, Honda, and General Motors will also launch more competitive pure electric new vehicles in 2022.
Share a red envelope of 6666 yuan in cash! Receive 8% + wealth management vouchers, with a daily limit of 3000 copies!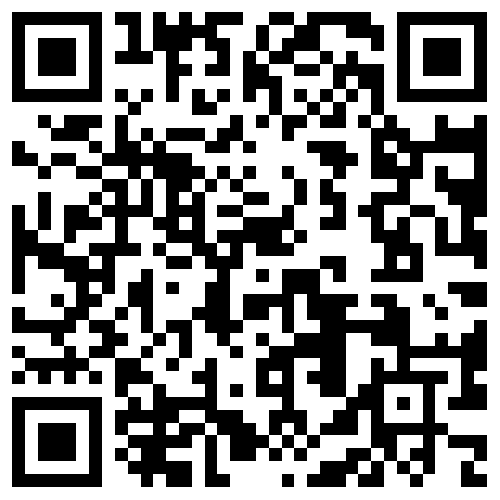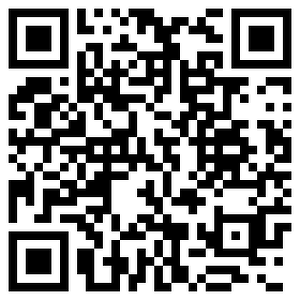 Massive information, accurate interpretation, all in Sina Finance APP
Editor in charge: Wang Xiang
.