On July 30, the three major A-share indexes fluctuated throughout the day.Shanghai IndexFell 0.42%,Growth Enterprise Market IndexDown 0.56%, the turnover of the two cities exceeded 1.3 trillion yuan, breaking through 1 trillion yuan for the eighth consecutive trading day. Steel, energy storage, rare earth permanent magnets, and Hongmeng concept led the gains, while the liquor concept plunged by more than 5%.
According to 21 investment through intelligent monitoring, northbound funds bought 2.248 billion yuan throughout the day, which has been three consecutive daysNet inflow. Specifically,Shanghai Stock ConnectThe net inflow was 1.907 billion yuan,Shenzhen Stock ConnectThe net inflow was 341 million yuan.
YueshengFinancial managementSaid that in July, the total net inflow of northbound funds was 10.761 billion yuan, which has been net inflow into the A-share market for 9 consecutive months. Up to now, the total net inflow of northbound funds this year has reached 234.4 billion yuan, surpassing the 208.9 billion yuan in the whole of last year. In the medium and long term, the inflow of foreign capital into A shares in batches is still the main trend.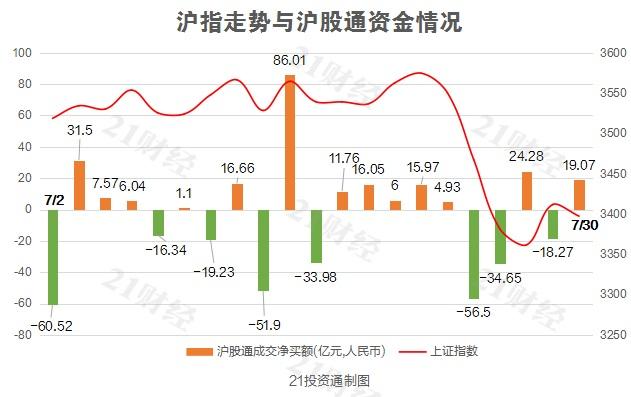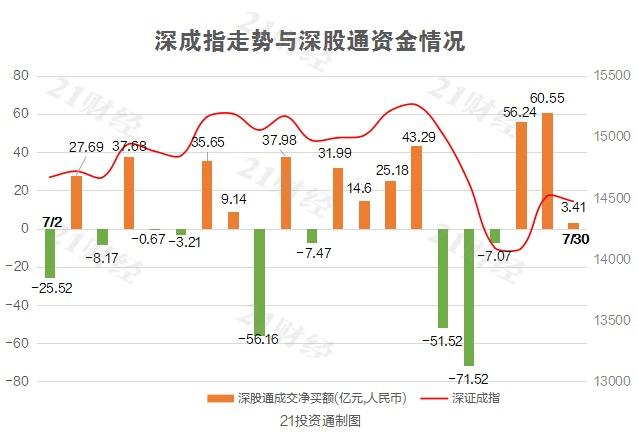 Northbound funds bought a net 2.247 billion yuan today.Luzhou Laojiao、Midea Group、Yili sharesThe net purchases were 606 million yuan, 556 million yuan, and 553 million yuan respectively.Kweichow MoutaiNet sales topped the list, with an amount of 573 million yuan.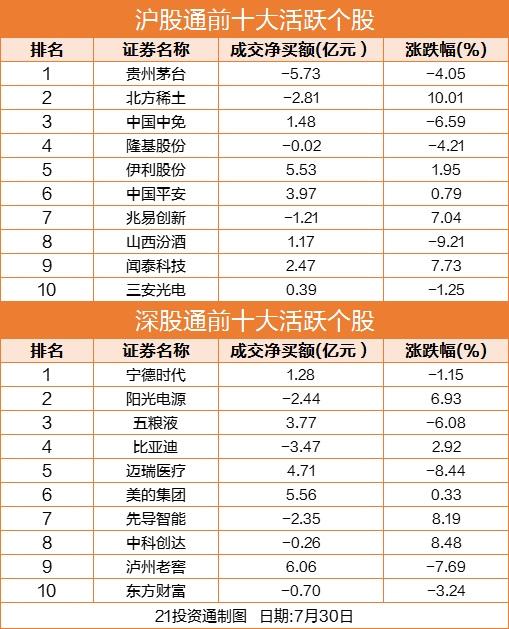 (Source: 21st Century Business Herald)

Article source: 21st Century Business Herald

Editor in charge: DF398
Original title: Three consecutive days of net inflow of northbound funds, net purchases of more than 10 billion yuan this month (with shares)
Solemnly declare: The purpose of this information released by Oriental Fortune.com is to spread more information and has nothing to do with this stand.
report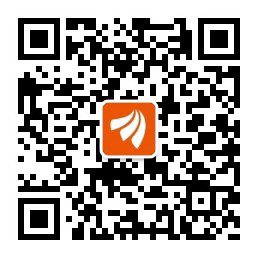 Scan the QR code to follow
Oriental Wealth Official Website WeChat
.