Who do you prefer between the two leaders? Rate it
Elly Schlein recovers ground on Giorgia Meloni in the direct challenge between the two leaders. In the last survey carried out for Affaritaliani.it by Roberto Baldassari, general manager of Lab21.01, the Prime Minister, in the direct challenge, remains well ahead but loses 0.4% in one week and drops to 60.4%. The secretary of the Democratic Party recovering at 39.6% (+0.4%).
Among the parties, the Brothers of Italy lose ground while the League goes back to 9.5%. Forza Italia also down. The Democratic Party rises again and reaches 18.4% while the 5 Stars lose ground at 15.4%. Third Polo 9% dry.
Surveys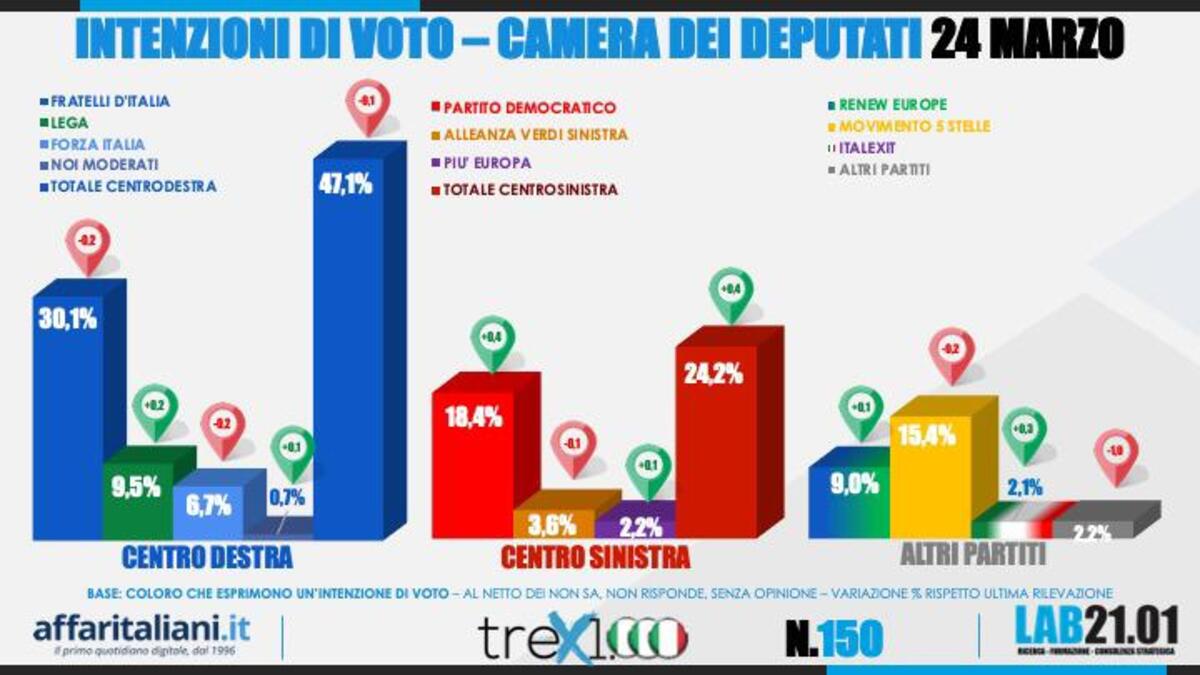 Surveys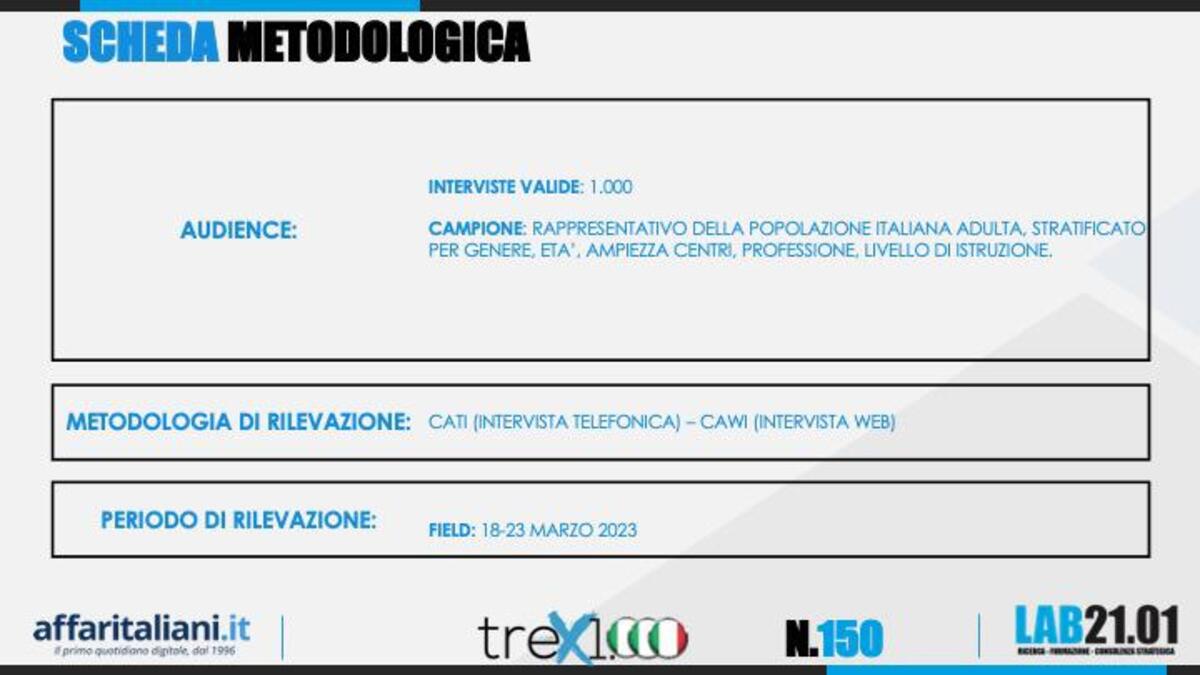 Surveys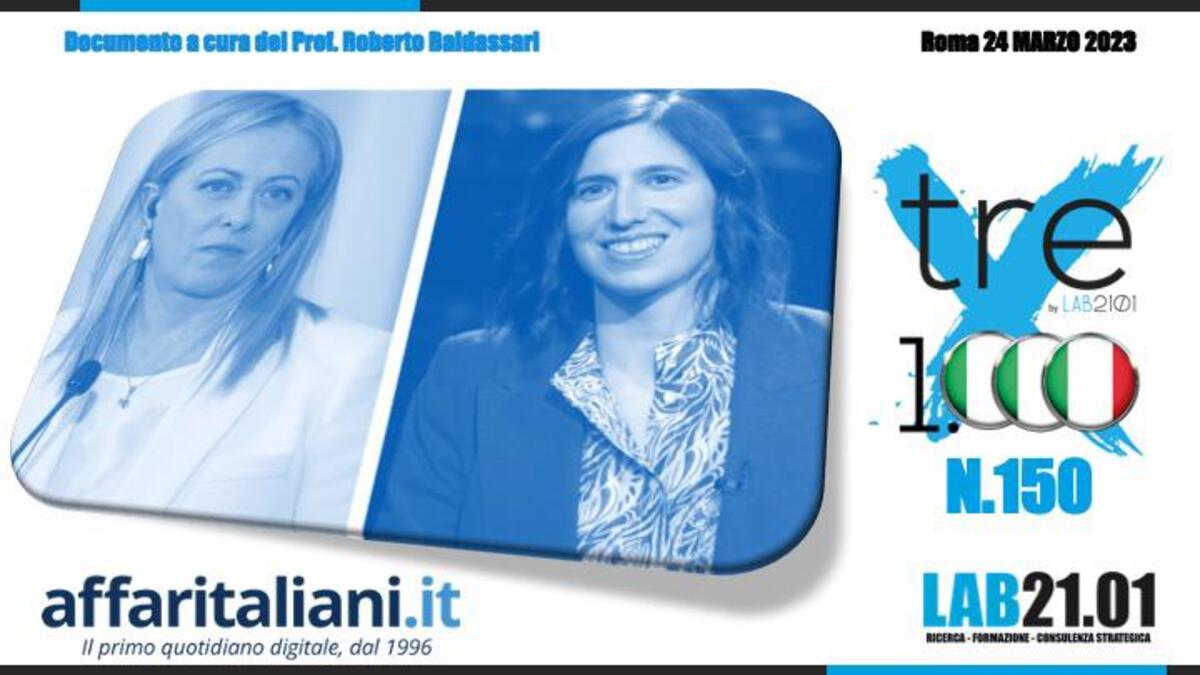 Surveys
Subscribe to the newsletter