Contents
The sanctions are intended to paralyze Russia's war machine. But it should be four to six years before that happens, explains Russia specialist Gerhard Mangott.
The pressure on the Russian economy is increasing almost every week. Another package of sanctions by the EU – it is the tenth – is intended to decisively weaken the Russian state and thus its war machine.
The new trade restrictions particularly affect industrial goods: machine parts, radio antennas, construction cranes, special vehicles and spare parts for trucks and engines. The USA is expanding its sanctions against the aggressor Russia at least as energetically.
However, the sanctions only take effect slowly. Gerhard Mangott, professor at the University of Innsbruck and Russia specialist, says: "The sanctions are intended to undermine Russia's ability and resources to wage war. However, this goal cannot be achieved in the short term. It will definitely take four to six years for that."
That's an extremely long time. It's no wonder that Russia's economy hasn't suffered too much from the sanctions so far. According to the Kremlin, economic output has only fallen by a good two percent so far.
Economy hasn't collapsed yet
However, such figures should be treated with caution. Since the beginning of the war, the Kremlin has kept relevant economic data under lock and key. When the first sanctions were imposed a year ago, analysts still expected the Russian economy to shrink by up to 15 percent. One thing is clear: the Russian economy has not yet collapsed.
Why are the punitive measures only hesitant to take effect?

open box
Box zuklappen


Russia was prepared, says Mangott. For years, the Russian government and economy have been pursuing the goal of making themselves more invulnerable to Western sanctions and becoming more resilient. Corresponding precautions had already been taken after the annexation of Crimea in 2014, after which punitive measures were imposed by the West for the first time.
Specifically: The Russian state invested enormous sums in the armaments industry and agriculture. Set up own logistics for transporting fossil fuels. And as late as 2022, Europe was still buying oil and gas from Russian production, bringing billions of rubles into the war chest of the Russian state. In addition, Russia has gradually turned its trade policy inside out since 2015. So-called parallel imports should help to get Western products.
These are imported via a third country. For example via Kazakhstan or Armenia. Kremlin ruler Putin can fund his war machine from the National Welfare Fund, a sovereign wealth fund set up in 2008 that invests in stocks and other assets. This should be worth 148 billion dollars.
In addition, Russia is not completely isolated, as the West would like it to be. This is crucial, says Mangott: "The relative success of the Russian economy last year is due to the fact that many third countries that have not imposed sanctions have become alternative import and export partners."
The roles of India and China
Take India, for example: Mangott explains that the two countries are closely linked, particularly in the armaments industry. At the same time, India benefits indirectly from the sanctions against Russia and buys Russian oil in very large quantities at extremely low prices.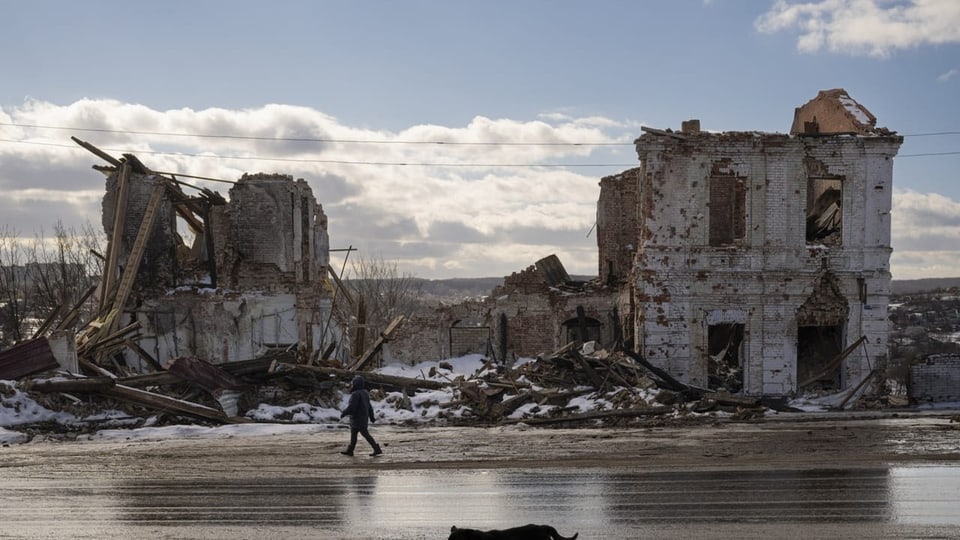 Observers assume that India will immediately resell this oil – also to the EU, at hefty prices. However, it is not as stable as President Putin makes his economy out to be. Putin's war is particularly worrying for the country's most important trading partner, China.
There aren't many sanctions left that the West can impose without doing massive damage to itself.
More and more Chinese companies are reluctant to do business with Russia. Mangott says: "In Moscow, it had to be recognized that Chinese companies are not prepared to offset or mitigate the effects of western sanctions. Because they are afraid of secondary sanctions."
Secondary sanctions refer to punitive measures against countries that help Russia to circumvent sanctions. For the Chinese, the markets in Europe and North America are more important than Russia.
Bitter insight
The fact is: Russia's economy is under enormous pressure. However, Mangott believes that the scope for Western nations is also getting smaller and smaller: "Slowly there are not many sanctions that can be imposed without causing massive damage to oneself."
This realization is bitter for the West: One year after the Russian invasion of Ukraine, fighting is still going on. In business – and on the battlefield.