On November 19th, the 19th Guangzhou International Auto Show officially kicked off. In response to this "home" auto show, GAC Group, together with its subsidiaries GAC Trumpchi and GAC Aian, jointly held a press conference and released GAC GLASS. The specific goals and measures of the "Green Clean Plan". After the press conference, Feng Xingya, General Manager of GAC Group, Zhang Yuesai, General Manager of GAC Passenger Vehicles, Wu Jian, President of GAC Research Institute, and General Manager of GAC Aian Gu Huinan, led a series of strategies for the future of GAC Group. Made a more detailed interpretation.
  Q: What are the advantages of traditional auto companies in the development of new energy vehicles? How does GAC continue to lead the development of the entire industry in terms of technology leadership?
  Feng Xingya:Chinese cars still have many advantages on the new energy track.
First, first mover advantage. New energy is a national strategy, which is being promoted in an all-round way from the central government to enterprises and individuals. We go early and start early. First-mover advantage is one of the important advantages of our own brand.
In addition, starting from our nationwide system, if the nationwide system wants to do one thing, from the construction of government infrastructure, the launch of corporate products, including consumer use environment and consumption policies, we will still have many advantages. of.
Third, the development of electric vehicles and intelligentization are linked together. Regardless of the current valuation of electric vehicles or consumers' pursuit of electric vehicles, in fact, in addition to the electric vehicles themselves, intelligence still accounts for a relatively large proportion. In the wave of intelligence, local companies have better advantages. My feeling about the future of intelligence is that it will make the future automobile market a pattern of division. The first is regional characteristics, and the second is global competition.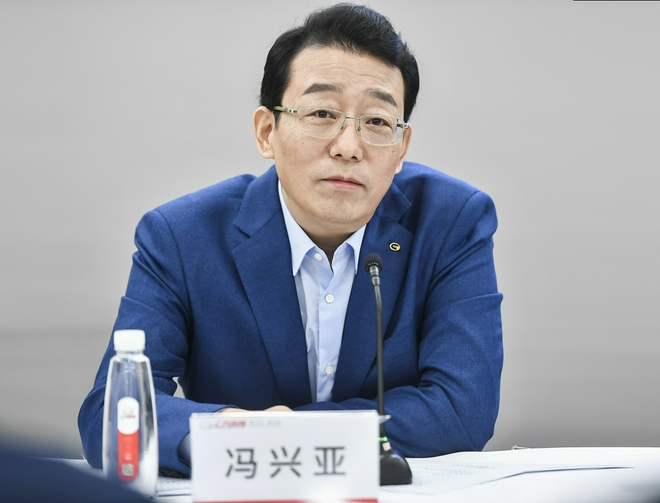 Generally speaking, with the investment in science and technology in the past few years, the development of China's automobile industry for decades has said that the market has been exchanged for technology, but no technology has been exchanged. In fact, I don't agree with this statement. We have traded a lot of technologies, and the types of technologies are different. For example, it is more difficult to change R&D technology, but many other technologies can still be changed. In fact, in recent years, the entire Chinese automobile industry, especially independent brands, has completed preliminary accumulation, and has made significant progress in technical research and development teams and scientific and technological innovation capabilities. The promotion of science and technology, coupled with the advantages of the market itself, has promoted the development of a new round of independent brands in China's auto industry. I'm joking with them, the market share of independent brands has been declining in the past few years, from 42% to 39%, and last year fell to around 38%. This year it has increased sharply, every month, and recently it has increased to 45% and 46%. I think this trend is not accidental. By 2025, independent brands will surpass joint venture brands in proportion. I think it is not a dream. I am very confident that independent brands will surpass joint venture brands in 2025.
  Q: In the context of the "New Four Modernizations", what are GAC's strategic plans and thinking about future technologies?
  Wu Jian:Mr. Feng has just said that the Group has invested heavily in our independent sector, especially in independent research and development, over the past few years, with a total of more than 35 billion yuan. For more than ten years, and during the "14th Five-Year Plan" period, we will increase investment. In the future, we have greater goals and will continue to invest in research and development.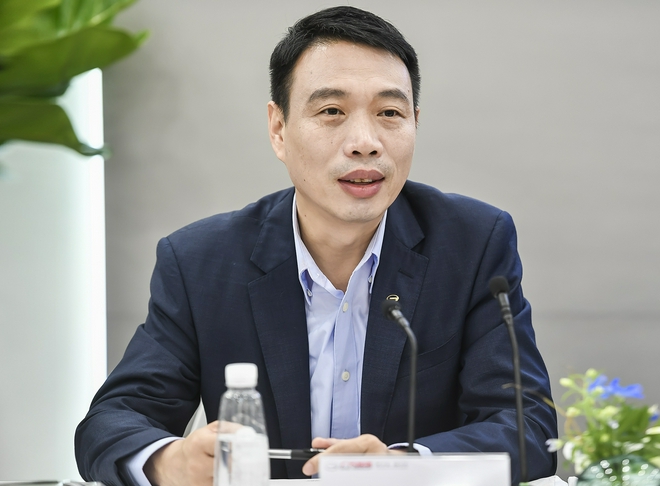 As for the "new four modernizations", the Institute will continue to make efforts in such aspects as intelligence, electrification, and low-carbonization. In terms of intelligence, today we released the new electronic and electrical architecture platform "Xingling" electronic and electrical architecture. This platform will support the development of all our new energy vehicles and energy-saving vehicles in the future. At the same time, it also has very good support for automatic driving and advanced assisted driving. In terms of carbon reduction, Mr. Feng also introduced to you this morning that our zero-carbon clean engine and the hydrogen fuel cell demonstration vehicle that we are running on the road and are already equipped on Ruqi Travel. These technologies are also The technical means that will lead us to achieve the "dual carbon" goal in the future.
  Q: Since the beginning of this year, we have seen a different Trumpchi, including the younger generation of our Shadow Leopard and the high-end trend of M8. The specific strategy and plan for the future development of Trumpchi?
  Zhang Yuesai:In the past two years, as the adjustment period of GAC Trumpchi, we ourselves have conducted a lot of profound introspection on product structure, customer demands, and the market. After these two years of adjustments, one is that our products are getting closer and closer to customers. We thought it was good when we developed many products, but we still have a certain distance from the needs and demands of customers. In addition, from the recent launch of the GS8, we can feel that everyone has a positive embrace of electrification and hybrids, and there is such a concept. As I said before, everyone thought of other considerations, but now it can be said that this aspect has changed. For ourselves, we must reflect deeply. The third is the national strategy, the "dual carbon" goal. Based on these considerations, Trumpchi's next development is "hybridization + intelligence."
Today, Mr. Feng announced the group's "dual carbon" goal. Hybridization is also part of the "dual carbon". What we have to do is to build carbon neutrality throughout the company and achieve the next step in the factory. As for the factory, Mr. Gu also said when he introduced today that Aian will go first, because Aian had some prerequisites for the factory. Trumpchi is also doing it now. For example, all employee parking lots use solar energy. In the next step, our own logistics and supply systems in the factory must instill this idea of ​​reducing carbon emissions. We and our employees are now also making some plans, such as asking employees to plant trees, and proactively taking some measures in terms of carbon neutrality. The factory is such a consideration.
The second is our product. The next step for GAC Trumpchi is "intelligence + hybridization." Mr. Feng has made it very clear today that the research institute where Wu Academy is located has made some savings in hybrid technology for the next step of development. The next step of hybridization is to adopt Toyota THS technology, and the second is GMC technology developed by ourselves. These are relatively mature and industry-leading. In these aspects of mixing, Trumpchi must have prerequisites than other domestic brands. Because we have accumulated a lot, the next step is to recognize the market and fully grasp the market in this respect. Therefore, in terms of product hybridization, we can say that we have already made a comprehensive plan. By 2030, all our hybrid products will exceed 60%. Many of our products are now either HEV or PHEV.
Furthermore, the intelligent "Singling" architecture is also what Trumpchi will do in the next step. We must "know your car". Trumpchi is also accelerating its efforts in "knowing your car". Trumpchi has a clear plan for carbon neutrality, and there are specific ways to implement actions. In terms of products, it is also "hybridization + intelligence + youthization".
Feng Xingya: Let me add that the part of carbon neutrality just mentioned, one of the tasks we are doing now is that we and the Guangzhou Carbon Exchange want to jointly develop it. What I just mentioned above is the carbon account of consumers. We want to be able to open accounts for our consumers as soon as possible to form a carbon reduction action, and the results of carbon reduction can generate transactions. There is a set of algorithms in it, and we are promoting this work. Because the biggest pressure for carbon neutrality does not come from the front-end of manufacturing and automobiles, it is the back-end consumers, accounting for 79%. It is difficult to solve the problem if 79% is not achieved. For the 79% of people, you can't force them. You can only get benefits through carbon reduction, which has social responsibility and economic value to guide them in carbon reduction actions. If we can truly realize the transaction in the next step, it will be a great boost to the entire industry in China.
  Q: The group leaders have mentioned many times that the output of Aian will reach 400,000 next year. At the press conference just now, they also mentioned that the battery will be produced independently next year. I would like to ask what we consider behind this. What kind of strategy?
  Gu Huinan:GAC's strategic policy for capacity construction is "small investment, fast output, and rolling development." The production capacity of our first factory was 100,000, and the plant was 200,000. This year, our actual capacity utilization rate has exceeded 130%, and the capacity of 100,000 will reach more than 130,000. The production capacity is now being expanded. By February next year, using the Spring Festival holiday, there will be a complete production capacity of 200,000 next year. However, our current orders are actually maintained at more than 24,000 per month, and we can release more orders. In other words, even if my production capacity is 200,000 next year, it may be at full capacity. Therefore, we asked the group to start the construction of our second factory in advance, and strive to build the second factory by the end of next year and early next year. By 2023, we will have a factory with a capacity of 200,000. But this expansion is mainly based on market demand.
The other is the solid foundation laid by Aian. From 2015 to 2016, GAC Group began to plan the industrial layout of the "New Four Modernizations", which is relatively early in the world. We invested 45 billion to build the GAC Zhilian New Energy Industrial Park covering an area of ​​about 7,500 acres. The earliest Aeon went into production in 2019. From the perspective of development, this layout is correct and it is ahead of the industry. The ICV+EV (Intelligent+Electrified) technology foundation laid by the GAC Research Institute in the past few years has laid a solid foundation for our rapid take-off. Therefore, in the following rapid development of the entire industry, Aian hopes to be able to catch.
Second, you mentioned the issue of batteries. GAC will walk on two legs on EV and ICV, that is, electrification and intelligent network connection. First, we will adhere to external cooperation and cooperate with domestic and international industry giants. But more importantly, we will always grasp the development and industrialization of independent and controllable core technologies. Our first sponge silicon negative electrode cell technology is carried on AION LX, which will be put on the market in January next year, reaching 1,000 kilometers. We are the first company in the world to achieve real mass production of EV (pure electric) for 1,000 kilometers. R&D has the foundation for this industrialization. At this time, we will arrange mass production.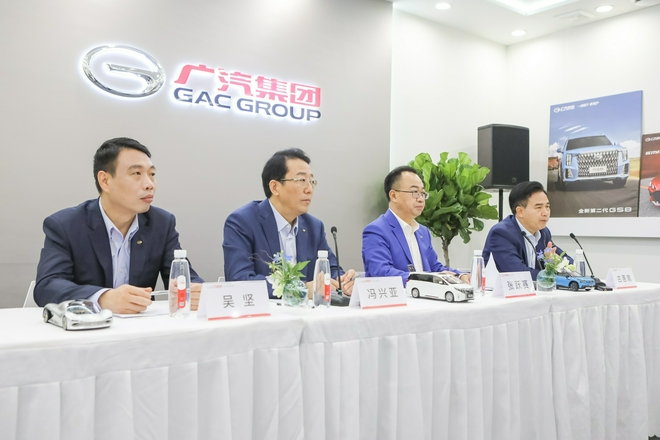 Q: What is the biggest highlight of the new electronic and electrical architecture "Singling", and what value will it bring to users? What is the future application plan?
  Wu Jian:Today we officially released the "Xingling" electrical and electronic architecture, which is the next-generation electrical and electronic architecture for the future of GAC's own brand. The networking constitutes our powerful computer network. Just now you mentioned how our electrical and electronic architecture is different from that of other people's homes? Our biggest difference is the integrated electronic and electrical architecture of the cloud and the car. This is what we think is the first company in the entire automotive industry to propose such a concept, and the first company that dares to challenge the concept of the integrated architecture of the car and the cloud.
Its benefits are self-evident, because it is composed of three computer groups to form the entire electrical and electronic architecture. Everyone is talking about software-defined cars. It sounds very grand, very beautiful, and very easy to drive, but how can software-defined cars be realized? First of all, our hardware must go first. Just like the computer we are using, you can use Windows, but your computer is only Pentium 4. I believe it is difficult to support an operating system such as Windows 10, so we must have a very strong hardware foundation, this hardware The basis is the "Singling" electronic and electrical architecture we released today. Its computing power is 50 times higher than the previous generation's 2.5 in terms of computing power. We will use high-power, autonomously controllable chips, including domestically-made chips, which will be installed in the "Protoss" architecture first to ensure In the future, there is no restriction on core technology.
In addition, in terms of autonomous driving, in addition to using some controllable chips, we are still working hard to expand, including developing some artificial intelligence chips together with very famous foreign chip companies to support our artificial intelligence algorithms. Therefore, in the future, you may see that we will have some solutions based on proprietary artificial intelligence algorithms in terms of autonomous driving. In terms of computing power, as I said just now, it will be at least tens of times or even 100 times higher than it is now. Therefore, whether it is Aian's products, Trumpchi's products, and our export to joint venture brands, we will greatly enhance its product strength.
In particular, everyone pays more attention to software-defined cars, which brings us closer to users. It turns out that our needs for users, preferences for users, behaviors for users, and so on, we are completely smeared. With the new electrical and electronic architecture, the user is not only the user, he can customize it. For example, if I go out this morning, what do I need to do? As long as we have enough redundancy in the electrical and electronic architecture, our users can make a lot of customization, and can directly participate in functions including APP customization in this architecture, so that it can be truly realized. In fact, I don't want to Call it "software-defined car", I prefer to call it "user-defined car". This demand comes from users and is implemented in our car through software.
Therefore, with the "Protoss" architecture, we can connect people, users, cars, and OEMs to form a DIY ecosystem.
  Q: How to integrate with the current ADiGO?
Wu Jian: ADiGO is an application based on the "Protocol" architecture, and it will continue to iterate. Today, ours is hardware technology. If there is no hardware embedded, software-defined cars are a lie, a castle in the sky.