Alibaba's cost-effective e-commerce platform Taote announced that it has launched the WeChat scan code payment function. Currently, some users have begun to test it, and it will be fully open before 11.11. According to reports, Taote is not directly connected to WeChat Pay. WeChat Scan Code Payment is the cooperation between Taote and WeChat third-party payment institutions to realize the interconnection and intercommunication with WeChat.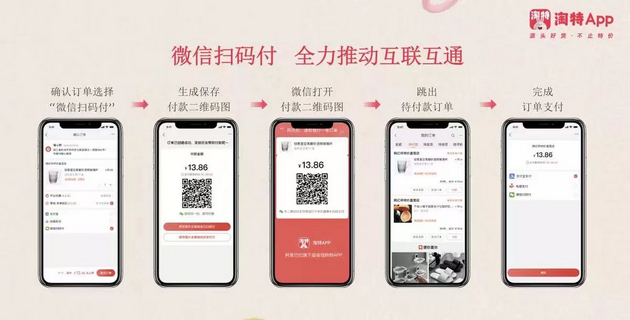 After the consumer chooses the WeChat scan code payment method, the payment QR code is automatically generated. After you need to save the picture, you can scan the code through WeChat to pay or send a friend to pay on your behalf.
Taote revealed that it has launched a project to serve the WeChat ecosystem since the beginning of the year. In February of this year, Taote submitted a small program and WeChat payment application to WeChat, but it is still under review and has not received a response from Tencent and WeChat.
According to Zou Yan, the person in charge of Taote products, WeChat scan code payment was launched under the background of the slow progress of direct WeChat payment, and we hope to directly connect with WeChat as soon as possible.
access:
Alibaba Cloud-Universal vouchers up to 1888 yuan are available immediately
.