After hitting a record high of US$910 last Friday, Tesla (TSLA.US) once again rose more than 1% to US$921.8 before the market. The billion-dollar mark seems to be close at hand. It is reported that Tesla's current market value is the sum of eleven traditional car companies including General Motors, Ford, Toyota, Ferrari, BMW, Honda, Daimler, Hyundai, Mazda, Subaru, and Volkswagen.
Forbes real-time rich version data shows that Musk's latest net worth is 229.6 billion U.S. dollars, firmly sitting on the throne of the world's richest man (Bezos second, net worth 194.1 billion U.S. dollars).
On the news, Tesla's US official website showed on the 24th that Tesla increased the prices of Model S long-range version and Model X long-range version by $5,000, to $94,990 and $104,990, respectively. In addition, the price of the Model 3 standard battery life upgraded version and Model Y long battery life version have been increased by 2,000 US dollars, and are now respectively 43,990 US dollars and 56990 US dollars.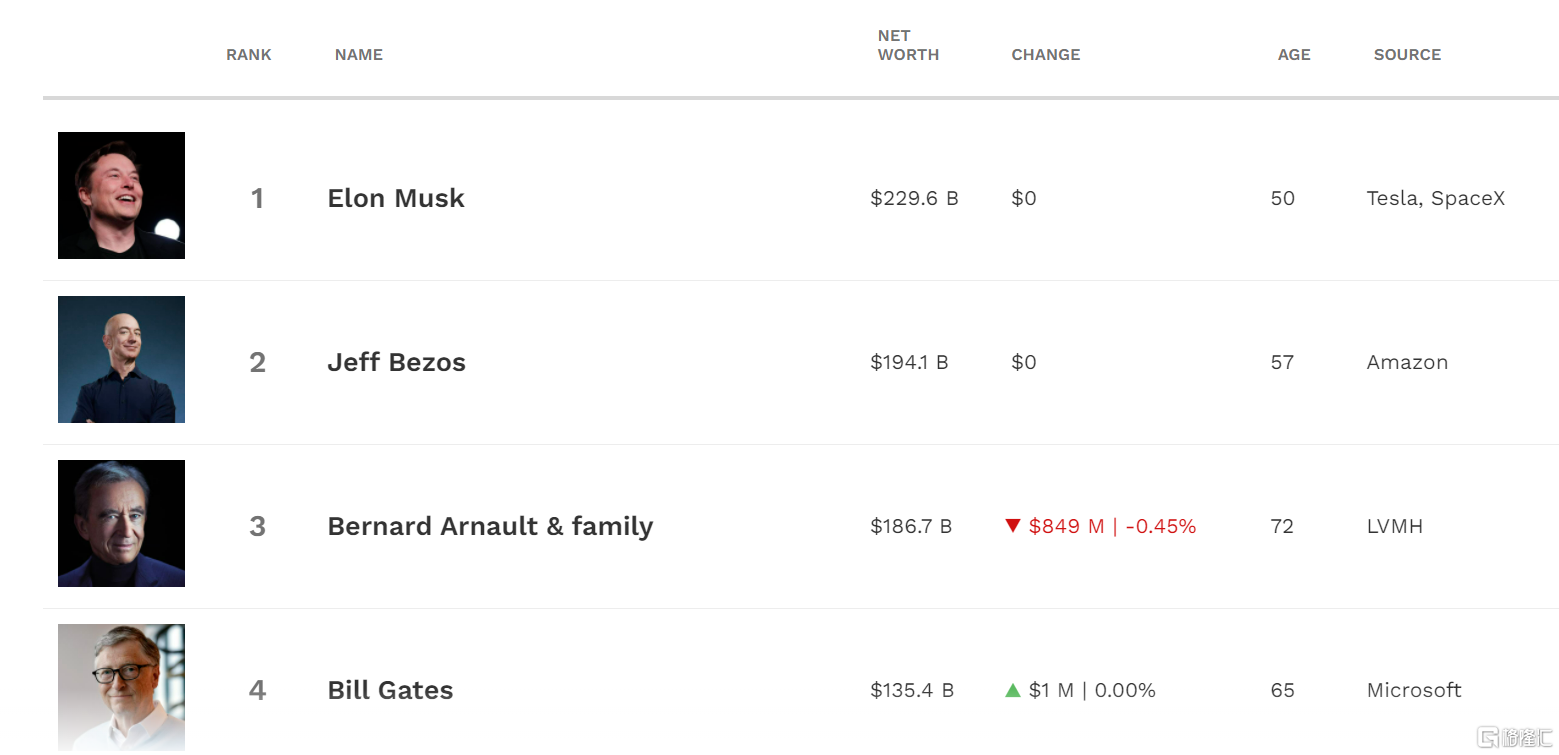 .