Source: Caijing NetworkAuthor: Yan Qi2022-06-17 21:45

On June 17th, the live broadcast ceremony of ORA's "ORA Miao 617 is better for love" was grandly opened. The 2022 ORA Cat GT 401km battery life version is officially launched, with an official guide price of 149,000 yuan. As the ORA brand's first model positioned as a "pure electric female sports car", ORA Cat GT has always been a three-dimensional model with distinct coolness, wildness and futuristic sense.
(The picture comes from the official)
This time, the ORA Cat GT has been renewed and launched a 401km battery life version suitable for more urban travel. While the price is more affordable, on the basis of the previous red and black interior color matching, new textured green rice, Four new interior color schemes are available: blue-gray, green-gray, and brown-gray. Combining the five exterior color schemes such as armor gray and shirt white, the more fashionable and diverse ORA Cat GT 401km battery life version also allows cool girls who like this car to easily match their own exclusive "elopement" cars.
Today, new-age women are exuding more diversity, brave, independent and confident. She radiates light everywhere in life and work, but each "she" has a different personality and a very different consumption outlook. How to win the favor of women in the market can only be understood by walking into the heart of "her". real needs.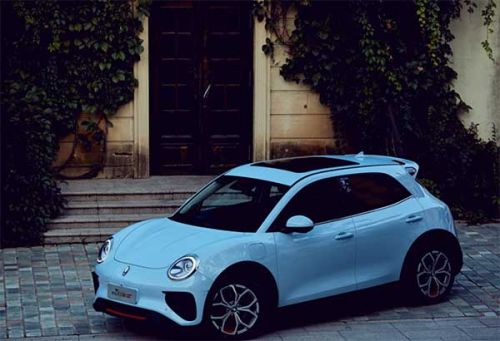 (The picture comes from the official)
As a car brand that "loves women more", ORA takes care of women and caring for women as its "motto". This time to create the "618 Car Buying Festival for Pet Fans", ORA has launched multiple intimate benefits, constantly narrowing the emotional distance with female users, and bringing them full of sincerity and surprises.
During the live broadcast, ORA provided an audio-visual feast for users and fans, and fully demonstrated ORA's "meow" attributes. Industry KOLs and Internet celebrities have shared in-depth experience of the good cat models, leading consumers to understand the high-quality experience brought by ORA from multiple levels, and many fans have liked and left messages expressing the offline experience of visiting the store and their willingness to book a car. At the same time, an exciting lottery session was also prepared at the scene. Euler's blind box doll, Euler's 50% off portable umbrella, Euler's good cat deodorant charcoal bag and other intimate gifts can show Euler's love for users and fans. .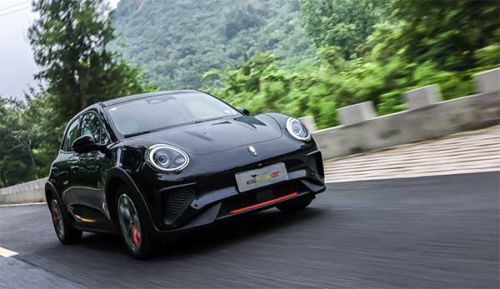 (The picture comes from the official)
In addition to the real gifts, the 2022 ORA Cat GT 401km battery life version was also officially launched during the 618 "Fan Car Buying Festival". The new car is built on the pure electric architecture of the Lemon platform, with a retro-futuristic design, excellent driving pleasure, rich intelligent driving assistance functions, and all-round safety protection.
In terms of appearance, the 2022 Ora Haomao GT 401km battery life version follows the classic design of the Hao Mao GT model as a whole, with a retro and future sexy curve, while the 360° imitation carbon fiber cool suit, L-shaped hunting fangs, 18-inch cat The application of details such as claw contrasting wheels and GT-exclusive sports rear wing makes the whole car look cool and elegant.
As mentioned at the beginning of the article, the biggest change in the interior of the 2022 ORA GT 401km battery life version is the addition of four new Morandi interior color schemes: green rice, blue gray, green gray, and brown gray. As we all know, the Morandi color system is a kind of high-grade gray system that is not charming and has a charming and gentle temperament. It is different from the immaturity of the macaron color system and the monotony of Tiffany blue. It presents a fashionable and simple atmosphere as a whole. , which is very in line with the current aesthetic. In addition to the previous black and red color matching, the 2022 ORA Cat GT 401km battery life version has as many as five interior color matching, with the five exterior color matching of armor gray, shirt white, female red, Yuandai black, and loyalty blue, so that Every beauty-loving lady can find a color scheme that she likes.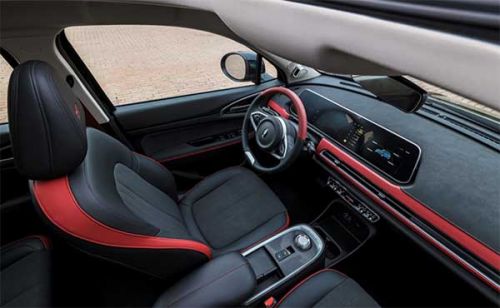 (The picture comes from the official)
As a sincere work specially designed for women, the 2022 ORA Cat GT (including 401km and 480km battery life versions) comes standard with a body stabilization system, 360° panoramic fusion image, reversing radar and OTA vehicle remote upgrade service and many other functions. On this basis, ORA has insight into the daily car needs of the ladies and sisters, and tailor-made two sets of "equipment gain BUFF" optional packages for them.
Among them, ORA-Cabin comfort cabin gain BUFF includes fatigue driving monitoring, kick-sensing electric back door, voiceprint recognition interaction, comfort mode, main driver's seat memory + welcome + heating + ventilation + massage, co-pilot The 4-direction electric adjustment of the seat + ventilation + heating + massage and other functions enhance the car experience texture; while the ORA-Pilot intelligent driving gain BUFF covers the three dimensions of driving assistance, active safety, and parking assistance, and integrates adaptive cruise ACC, Intelligent Cornering ATC, Intelligent Cruise Assist ICA, Front Collision Warning FCW, Automatic Emergency Braking AEB, Blind Spot Monitoring BSD, Lane Departure Warning LDW and other advanced intelligent driving assistance functions, as well as AI automatic parking and mobile phone remote control Key parking, smart track reversing and many other intimate functions. The two gain BUFF can also be optional at the same time.
With its exclusive styling design, impressive performance and advanced technology configuration, ORA Haomao GT breaks the gender boundary of performance cars for the first time, not only becoming a breakthrough work that refreshes the industry's cognition, but also perfectly fits the daily use of contemporary women. The car needs to become their "strongest girlfriend" in their minds. The new 2022 ORA GT 401km battery life version will also join hands with the 2022 ORA Morandi version that was just launched not long ago.
In 2021, the cumulative annual sales volume of ORA Cat was 50,931 units, of which the monthly sales exceeded 10,000 units in December, and the annual sales rose steadily, winning the annual domestic sales in this field in one fell swoop. Affected by objective factors such as cores, the sales volume of the ORA brand in May was 10,768 units, a year-on-year increase of 199.36%.
It is worth noting that female users are the absolute main body of ORA's car purchases, accounting for more than 90%; they are fashionable, individual, independent, pay attention to the quality of life, and know that "pleasing oneself" is the best gift for themselves.