On June 7, 2023, the 27th China International Kitchen & Bath China (hereinafter referred to as Shanghai International Kitchen & Bath China) was grandly opened at the Shanghai New International Expo Center.
As the most influential kitchen and bathroom industry exhibition in China, the Shanghai International Kitchen and Bathroom Exhibition was suspended after the epidemic last year. After 2 years, it restarted and opened again, which is of great significance. This year's exhibition attracted more than 1,300 kitchen and bathroom manufacturers to participate in the exhibition, bringing tens of thousands of new products to the show, opening up a happy life in the kitchen and bathroom in the post-epidemic era.
The standard editor-in-chief of "Electric Towel Rack", Alfenda, presented many new products, interpreting the brand strength with a new and upgraded product lineup. At this kitchen and bathroom exhibition, Alfonda presents its continuous exploration and research in the field of electric towel racks from multiple dimensions such as innovative design, intelligent technology and humanized experience, so as to meet modern people's relentless pursuit of a better life.
Innovative design makes home cleaner and more comfortable
When the towel rack is innovatively designed, it is no longer just used to hang towels, but becomes a health expert, which integrates drying, antibacterial, dehumidification and anti-mite, and the comfort and cleanliness of the home will surely be further improved.
Starting from the needs of a better life and driven by innovative design, Affenda continues to launch a series of electric towel rack products, breaking and reshaping people's original perception of towel racks, and renewing a new realm of health and comfort.
At the exhibition, a series of Affenda electric heating towel racks with novel designs attracted wave after wave of people to stop to watch and understand. Whether it is appearance control, detail control, or quality control, you can see your own beautiful life imagination here.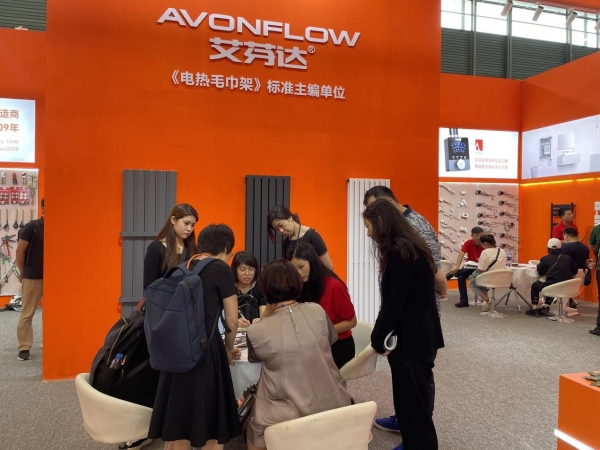 Smart Technology Makes Health Easier and Safer
Every technological innovation carries people's pursuit of a happy and better life. Equipped with a smart thermostat, the Alfonda heated towel rail is like a health steward, making drying and antibacterial more convenient and safer.
The built-in high-precision chip of Affenda thermostat realizes precise temperature control and makes the control more sensitive and efficient. Among them, the Alfonda S-type thermostat supports WiFi networking, and can be controlled remotely through the mobile APP, so that "baking" can be healthy and controlled by one hand.
At the Shanghai Kitchen and Bathroom Exhibition, Afanda also brought two new thermostats, namely the AFD14 thermostat that won the "German IF2023 Design Award" and the black gold No. 8 thermostat that won the "Italian A Design Award". device. These two products both use a combination of touch and knob control to meet the three core needs of users for temperature adjustment, timing, and energy saving. The operation is simpler, and even middle-aged and elderly people can easily get started.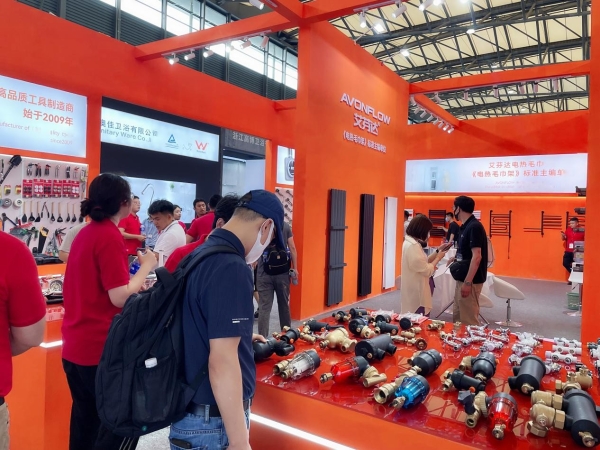 Focus on professional achievement brand expert strength
Since its establishment in 2005, Alfonda has been continuously cultivating in the field of electric towel racks, focusing on user experience and technological innovation. With its leading R&D and manufacturing capabilities, it has continuously launched high-quality products and led consumers to pursue a healthy and comfortable life. .
At present, Affenda has an annual production capacity of 1.8 million sets of bathroom towel racks. It is a large-scale manufacturer of bathroom towel racks in China. The frame industry is entering a new era of intelligent manufacturing.
In the international market, Affenda has established long-term cooperative relationships with many Fortune 500 companies, HVAC brands, distribution groups, and building materials retail groups. Its products are exported to more than 60 countries and regions around the world; Gemdale, R&F, Shimao, Sunshine City, C&D, Jinji, Tianyang Real Estate and many other well-known real estate companies have reached strategic cooperation to help a healthy and comfortable life enter more families.
In the future, Affenda will continue to make efforts in the field of electric towel racks, focus on new materials, new technologies, and new processes, explore the boundaries of product development, and imagine the infinite possibilities of home life with consumers.

0