In order to thoroughly implement the decision-making and deployment of the Party Central Committee and the State Council on coordinating epidemic prevention and control and economic development, on May 20, the China Securities Regulatory Commission issued the "Notice on Further Exercising the Functions of the Capital Market to Support the Accelerated Recovery and Development of Severely Affected Areas and Industries" ( Hereinafter referred to as the "Notice"), and proposed 23 policy measures.
The "Notice" focuses on four aspects: increasing direct financing support, implementing extension and extension policies, optimizing regulatory work arrangements, and giving play to the role of industry institutions. , asset securitization products, etc.; increase policy support; make flexible arrangements such as extension of feedback, inquiries, responses, and financial data time limits that need to be submitted; through video conferences and other off-site methods, and reduce or exempt listed companies and exchange members and other related expenses, reflecting the flexibility and temperature of supervision; giving full play to the role of securities, fund and futures operating institutions to help fight the epidemic and resume work and production. The "Notice" is mainly aimed at areas and industries severely affected by the epidemic, including areas such as Shanghai and Jilin that have fully implemented measures such as closure and control management and static management, as well as catering, retail, tourism, civil aviation, road, water, and rail transportation that are seriously affected by the epidemic. industry. In the future, dynamic adjustments will be made according to changes in the situation.
Since the outbreak of COVID-19, the CSRC has systematically implemented the decisions and deployments of the CPC Central Committee and the State Council, and jointly issued a series of policies and measures with relevant departments, providing strong support for coordinating the fight against the epidemic, preventing risks and economic recovery and development. Recently, the domestic epidemic situation has been complicated, and the uncertainty of the internal and external environment has increased. Affected by multiple factors, some companies, including listed companies, have suspended production and performance, and their performance has declined. The cost of listed companies in the middle and lower reaches has risen. Some industries have struggled to recover due to the impact of the epidemic. Private holdings and small and medium-sized listed companies have significantly increased operating difficulties. The "Notice" is an important measure to implement the recent meeting of the Political Bureau of the CPC Central Committee, the executive meeting of the State Council, and the meeting of the Finance Committee of the State Council.
In the next step, all units and departments of the CSRC system will solidly promote the implementation of various policies, actively conduct research and visits, understand market difficulties and demands, strengthen communication and collaboration with other departments, jointly help enterprises solve practical problems, and solidly promote various The implementation of this policy is effective, supporting enterprises to overcome the impact of the epidemic, quickly get out of the predicament, and achieve better development.
transferred from SFC released
Sina Cooperation Platform Futures Account Opening is Safe, Fast and Guaranteed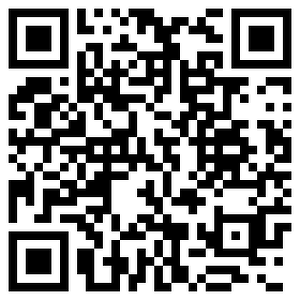 Massive information, accurate interpretation, all in Sina Finance APP