To invest in stocks, look at the research reports of Golden Kylin analysts, authoritative, professional, timely and comprehensive, helping you tap potential themed opportunities!
On July 6, the three major A-share indexes fluctuated lower, with the Shanghai index falling by more than 1% and falling below 3,400 points. On the disk, resource stocks took the lead in adjusting, and sectors such as coal, phosphorus chemicals, and oil and gas continued to decline.Shanxi Coal International、Jinkong Coal IndustryThe "three barrels of oil" were not spared when the limit fell. The semiconductor sector is strong,General Electronics、Rockchipwait for the daily limit;robotThe concept of rising and stopping tide,Jiangsu Beiren、Juzi Technology、Great Wheel IntelligenceWait for the limit. Nearly 1,300 shares in Shanghai and Shenzhen rose, and the turnover exceeded 1 trillion yuan for 10 consecutive days.
In other respects, according to CCTV news and Xinhua News Agency, Russian President Vladimir Putin signed a presidential decree on July 5, prohibiting Russian residents from transferring foreign exchange earnings in the form of dividends to overseas accounts.
  The Shanghai index fell below 3400 points
According to CSI Taurus data, as of today's close, the Shanghai Composite Index fell 1.43% to 3355.35 points; the Shenzhen Component Index fell 1.25% to 12811.33 points; the ChiNext Index fell 0.79% to 2802.72 points. 1,299 stocks in Shanghai and Shenzhen rose, with a turnover of 1,086.7 billion yuan, and the turnover exceeded 1 trillion yuan for 10 consecutive days.
Although the northbound funds showed a net outflow state, they entered the market to hunt for the bottom in late trading. Data shows that on July 6, northbound funds sold a net 1.383 billion yuan throughout the day, including a net sales of 2.281 billion yuan through Shanghai Stock Connect and a net purchase of 898 million yuan through Shenzhen Stock Connect.
According to industry insiders, there are three similarities between today's market performance and the market on June 29: First, from the perspective of the Shanghai Stock Exchange, on June 29, it also fell below 3,400 points and fell by more than 1%; The transaction volume of the two cities also exceeded 1 trillion yuan; third, the net outflow of northbound funds also exceeded 1 billion yuan that day. It is worth mentioning that the Shanghai index rebounded by more than 1% on June 30.
Zhu Zhiyong, an analyst at Aijian Securities, said that the recent rebound in the A-share market has given time and space, and further upward pressure is also increasing. However, the relevant domestic policies are still relatively good, and the basic safety margin of market valuation is still relatively high, so we can still remain optimistic in the future.
  Resources unit leads the adjustment
Coal, phosphorus chemical, oil and gas and other resource stocks generally fell.
Among them, the coal industry index led the decline in the market. The Shenwan Tier 1 Coal Index fell 6.14%, the largest decline among 31 industry indexes. In the sector, Shanxi Coal International and Jinkong Coal both fell by the limit.Jizhong Energy、Huayang shares、Orchid Science and Technologyfell more than 8%,China Coal Energy、Yankuang Energyfell more than 7%,Shaanxi Coal Industryfell more than 6%,China Shenhua、Shanxi Coking Coaldown more than 5%.
From a long-term perspective, since 2022, the Shenwan Tier 1 Coal Index has increased by 27.57%, making it the only industry index that has achieved positive returns among the 31 industry indexes. Nine stocks in the sector have risen by more than 50% this year. Among them, Shanxi Coal International has risen by more than 119.10%, Lanhua Science and Technology, and Shaanxi Coal Industry have both risen by more than 70%.
Affected by the sharp drop in international crude oil prices overnight, the A-share energy and chemical concept targets fell almost across the board. The Shenwan primary petroleum and petrochemical industry index fell by more than 3.31%, the decline was second only to the coal industry index. In the sector, more than 90% of the stocks fell,Zhongman Petroleum、Trendy Energy(rights protection),Blue Flame HoldingsIt fell by more than 8%, and the "three barrels of oil" were not spared.CNOOCfell more than 6%,China Petroleumfell more than 3%,Sinopecfell more than 1%.
Phosphorus chemicals, soda ash plates also have not a small decline.inYuntianhua、Chuanheng Co., Ltd.、Yuanxing Energyfell more than 9%,Chuankinofell more than 8%,sult、Chuanfa dragon pythonfell more than 7%.
  Semiconductor and robot concepts are strong
The semiconductor sector performed strongly throughout the day.Tuojing Technology、Shengmei Shanghairose more than 10%,Baoming TechnologyRockchip,Demingleydaily limit.China Micro CorporationIt rose by more than 19% at one time, the stock price touched 133 yuan, a new high since March 10, and closed at 126.42 yuan, up 13.79%. The intraday turnover exceeded 2.9 billion yuan, and the turnover rate exceeded 7%. The latest total market value is 77.9 billion yuan. Yuan.Core Source Microrose more than 8%,North Huachuangrose more than 7%.
Machine vision, industry 4.0, and robotics sectors strengthened, among which Juzi Technology and Jiangsu Beiren "20CM" daily limit,Meher Sharesrose more than 12%,Hanwang TechnologyGreat Wheel Intelligence,HIT、Rapoo Technologydaily limit,Newstar,robot,Optrose more than 7%.
  A large area of ​​bulk commodities "floating green"
The three major domestic oil futures palm oil, rapeseed oil and soybean oil futures all hit the lower limit in the afternoon, and then opened the lower limit one after another.
As of the close, fuel oil futures fell more than 8%, low-sulfur fuel oil, palm oil, crude oil futures fell more than 7%, rapeseed oil futures fell more than 6%, asphalt, liquefied gas, soybean oil, Shanghai copper, Shanghai tin, international copper , urea futures fell more than 5%, and hog futures fell more than 4%.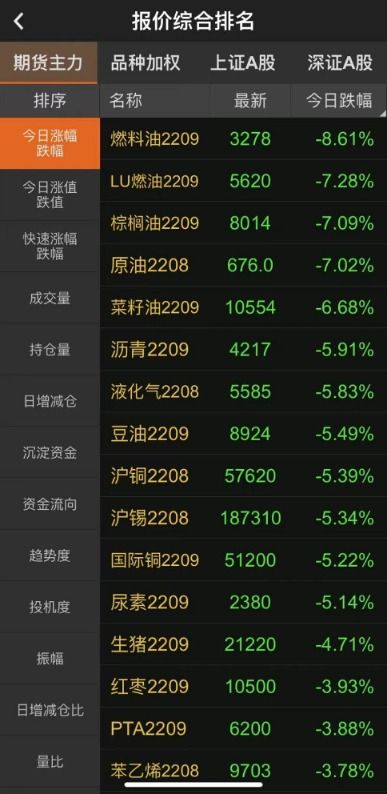 Jinlianchuang crude oil analyst Han Zhengji said that if countries continue to continue the current monetary tightening policy, the funds used for investment and speculation will continue to decrease. In addition, the slowdown in global economic growth will affect the growth of energy demand, and commodity prices will rise from high levels. A pullback will be inevitable.
After the market close on July 6, the Shanghai Gold Exchange issued a notice saying that due to international factors, global commodity prices have fluctuated sharply recently, and market risks have significantly increased. All member units are requested to improve their awareness of risk prevention, carefully prepare risk emergency plans, and remind investors to do a good job in risk prevention, reasonably control positions, and invest rationally.
The Zhengzhou Commodity Exchange also issued a notice saying that the trading margin standard of thermal coal futures 2307 contract was adjusted to 50%, and the price limit was 10%. If the trading margin standard and the price limit set according to the rules are higher than the above-mentioned standards, the original regulations will still be implemented.
  Putin signs presidential decree
  These funds are prohibited from being transferred into foreign accounts
Russian President Vladimir Putin signed a presidential decree on July 5, prohibiting Russian residents from transferring foreign exchange earnings in the form of dividends to overseas accounts.
According to a document published on the Kremlin's website, the decree states that the Russian Government's Foreign Investment Supervision Committee has the right to restrict residents from transferring foreign currency to their overseas accounts, as well as using electronic payment methods provided by foreign parties to transfer money without a bank account.
The decree also makes new regulations on Russia's repayment of European debts. The decree said Russian companies could fulfill their debt obligations by placing bonds with similar conditions, including maturity and yield, to Eurobond creditors.
The decree clarifies that Russian legal entities obligated to Eurobonds are obliged to repay their debts in a manner determined by the Board of Directors of the Russian Central Bank and to fulfill their obligations to Eurobond holders.
The decree provides that, if the parties to a syndicated loan agreement (or such loan guarantee agreement) are payment agents of unfriendly countries, Russian legal entities that are debtors of such agreements may bypass these payment agents in rubles or other agreed currencies Fulfill the debt obligations to resident creditors stipulated in the agreement.
The Kremlin website said that the decree came into effect from the date of its official publication. The Bank of Russia will issue an official explanation on the scope of application of the decree.
On July 6, local time, the exchange rate of the dollar ruble on the Moscow Exchange rose to 64 rubles, and the euro ruble exchange rate rose to 66 rubles.
Shareholder benefits are here! Top ten gold stocks for you, take you to the "golden pit" of the Nuggets! Click to view>>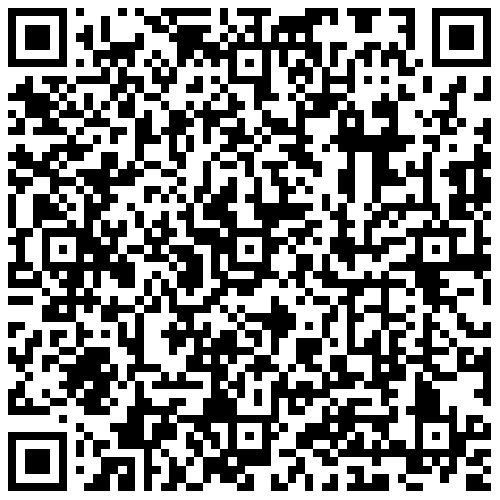 Sina Statement: This news is reproduced from Sina's cooperative media. Sina.com publishes this article for the purpose of conveying more information, and does not mean agreeing with its views or confirming its description. Article content is for reference only and does not constitute investment advice. Investors operate accordingly at their own risk.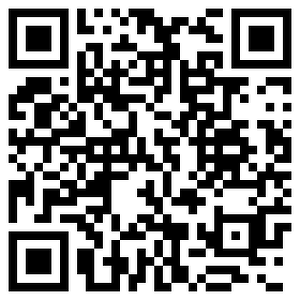 Massive information, accurate interpretation, all in Sina Finance APP
Responsible editor: He Songlin