On August 9th, lithium battery concept stocks represented by CATL and Yiwei Lithium Energy declined, but fuel cell concept stocks bucked the market and strengthened. Meijin Energy, Huachang Chemical, and Quanchai Power have their daily limit. Hopu, Antai Technology, Cryogenics, etc. have also followed up. Among them, Meijin Energy, the leader in fuel cells, has achieved three links. The long-silent hydrogen energy seems to be awakened again.
In recent years, driven by the goal of carbon neutrality, new energy vehicles have been advancing all the way, but compared to pure electric vehicles that use lithium batteries as their energy source, the presence of hydrogen energy vehicles has not been high. Recently, however, hydrogen energy vehicles have vaguely gained the upper hand.
On the one hand, the development of hydrogen energy is stimulated by favorable policies. In China, the Politburo held a meeting on July 30 to request that the domestic market should be tapped to support the accelerated development of new energy vehicles. As of the end of July 2021, the Ministry of Industry and Information Technology has released 6 batches of the "Recommended Models for the Promotion and Application of New Energy Vehicles" this year, involving 68 fuel cell vehicles from 34 auto companies. In the United States, US President Biden signed an executive order on August 5 to appeal to automakers that by 2030, 50% of all US car sales will be electric vehicles, hydrogen fuel cells or plug-in hybrid vehicles. The emission-free vehicles mentioned by the US government also include hydrogen fuel cell vehicles.
On the other hand, the problem of hydrogen storage has also loosened. Recently, a high-density solid-state hydrogen storage material-graphene interface nano-valve solid-state hydrogen storage material was developed by domestic scientific research institutions. This means that hydrogen may be more convenient for storage and transportation.
With all the benefits, can hydrogen energy vehicles stand up to the forefront?
New energy vehicles are never equal to pure electric vehicles
With the continuous emphasis on the concept of carbon neutrality, various countries and regions have issued strict emission standards. Not long ago, the European Commission announced 13 green agreements, which set very strict carbon emission standards for cars and trucks. It plans to reduce car carbon emissions by 100% by 2035. The prospects of gasoline-powered internal-combustion vehicles have been continuously compressed under the pressure of carbon neutrality, and major automobile manufacturers have also announced that they will stop production of fuel vehicles in XX. Correspondingly, the prospects of new energy vehicles have been infinitely enlarged and have gradually become the mainstream development route of the automotive industry.
There is no doubt that in the camp of new energy vehicles, the development of pure electric vehicles is fierce, and sales are far ahead. However, it is undeniable that new energy vehicles are not equal to pure electric vehicles. In the camp of new energy vehicles, hydrogen energy vehicles are also important. Composition. It is true that the attitudes of major car companies towards hydrogen energy vehicles are polarized. Opponents such as the CEO of Volkswagen Group Herbert Diss expressed pessimistic expectations about the application prospects of hydrogen fuel cell technology in passenger cars in an interview with the media: you will not see any hydrogen energy. For passenger cars, the idea of ​​applying hydrogen fuel cell technology in a large-scale market is too optimistic. It will not be possible within ten years because the physics behind it is unreasonable.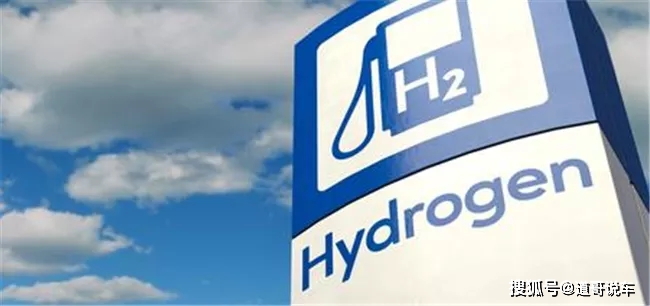 However, there are still car companies that firmly support hydrogen energy vehicles. In December last year, Hyundai Motor took hydrogen energy solutions as one of the three pillars of its business and launched the proprietary fuel cell system brand "HTWO". Promote the development of hydrogen fuel cell business and the construction of a hydrogen energy ecosystem. Toyota Motor announced in February this year that it has developed a hydrogen fuel cell system module package. This highly integrated compact system module package can be flexibly applied to mobile or fixed generators for different purposes. Although Honda has discontinued CLARITY (hydrogen energy vehicles), it still regards hydrogen fuel cell vehicles as the ultimate environmentally friendly vehicle, and a new generation of hydrogen fuel cell vehicles is also being actively developed and planned to be put on the market in 2023.
Among domestic auto companies, many large manufacturers are also betting on hydrogen energy vehicles. As early as 2001, SAIC started the "Phoenix One" fuel cell vehicle project. In the past 20 years, SAIC has invested more than 3 billion yuan in research and development expenses, has obtained 511 patents in the field of fuel cells, and participated in the formulation of 15 fuel cell national standards. From 2014 to 2020, SAIC has successively launched a number of FCV models such as Roewe 750 and 950 fuel cell cars, Chase FCV80 fuel cell light passenger, and SAIC Maxus MAXUS EUNIQ 7. In addition to SAIC, automobile companies including GAC, Great Wall, and Haima have all made arrangements for hydrogen energy vehicles.
Being regarded as the ultimate environmentally friendly car, the technical barriers are gradually loosening
Hydrogen energy is the ultimate clean energy, and hydrogen energy vehicles are considered the ultimate environmentally friendly vehicles. Under the background of carbon neutrality, even if the development of pure electric vehicles is advancing with leaps and bounds, hydrogen energy vehicles have never been abandoned by policies. Since last year, my country has successively introduced a series of hydrogen energy related policies, and has completed the preparation of the first draft of "Energy Technology Innovation". In the "14th Five-Year Plan", hydrogen energy and fuel cell technology are listed as the main direction and key task of energy technology and equipment during the "14th Five-Year" period. At the same time, fuel cell vehicles are often mentioned in the "Recommended Models for the Promotion and Application of New Energy Vehicles" of the Ministry of Industry and Information Technology. Other countries, including the United States, also have corresponding policy support for hydrogen energy vehicles.
Of course, the development of hydrogen energy vehicles is not subject to many constraints, especially in the midstream hydrogen storage link. Because the density of hydrogen at normal temperature and pressure is very low, only 1/14 of the density of air, conventional storage and transportation methods are difficult to achieve the ideal storage and transportation efficiency, so high-pressure gas tanks are often used for storage and transportation. At present, although my country has applied 35Mpa hydrogen storage bottles in vehicle transportation, it still has not overcome the technical difficulties of the "lighter" 70Mpa hydrogen storage bottles; the low-temperature liquid hydrogen storage method has a high production cost due to its technical characteristics. , It is currently only used in the aerospace field and has not been used commercially. In terms of the construction of hydrogen refueling stations, it is far inferior to the scale of charging piles and gas stations. By the end of 2020, my country has built 128 hydrogen refueling stations.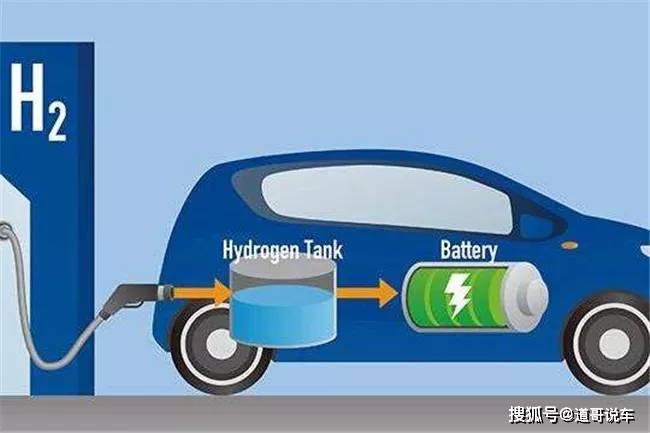 However, the technical barriers will always loosen a little bit. The team of Professor Zhang Jinying of Xi'an Jiaotong University has developed a high-density solid hydrogen storage material-graphene interface nano valve solid hydrogen storage material. It is reported that this "hydrogen storage material" can compress hydrogen energy into different forms, increase the density of hydrogen storage and release, and also overcome the industry problem of low-temperature hydrogen release, reduce the cost of hydrogen transportation, and realize the safety and control of hydrogen storage materials. , Stable hydrogen release. It is worth mentioning that the team is currently designing and developing products such as portable hydrogen power supplies, drones, and hydrogen energy electric vehicles based on this new hydrogen storage technology.
From this point of view, with the gradual loosening of technical barriers, the constraints of hydrogen energy vehicles may become less and less, and the development prospects of hydrogen energy vehicles will become broader.Return to Sohu to see more
Editor:
Disclaimer: The opinions of this article only represent the author himself. Sohu is an information publishing platform. Sohu only provides information storage space services.
.