On the evening of November 4, the official website of the China Securities Regulatory Commission disclosed that, according to the announcement of the audit results of the 119th meeting of the 18th Issuance Examination Committee in 2021, China Mobile Co., Ltd. (hereinafter referred to as "China Mobile") was approved.
The prospectus shows that China Mobile plans to publicly issue no more than 965 million RMB shares and are listed on the main board of the Shanghai Stock Exchange. The issuance ratio does not exceed 4.50% of the total share capital after the issuance, and it plans to raise 56 billion yuan. It is understood that this fundraising scale not only surpassed China Telecom, which was listed two months ago (its fundraising amount exceeded 54 billion yuan), but also broke the record of the largest A-share IPO in the past decade.
According to reports, in this issuance, China Mobile will use half of the raised funds for the 5G boutique network construction project. The total investment of the project is 98.3 billion yuan. It is planned to invest 28 billion yuan in raised funds, and it is planned for two years from 2021 to 2022. No less than 500,000 new 5G base stations will be built within the time period, and the 5G SA core network and network cloud resource pool will be built to meet the business needs of 350 million 5G SA users and the needs of 20 million industry users.
Fu Liang, an analyst in the telecommunications industry, believes that China Mobile is not short of money. The purpose of its listing is not to raise funds, but to share the company's development benefits with users, which is conducive to enhancing domestic understanding of its business.
As a "big Mac" in the industry, China Mobile is the largest telecommunications operator in China, as well as a world-class telecommunications operator with the largest global network and customer scale, leading profitability, and top market value rankings. Previously, China Mobile had been listed on the Hong Kong stock market. As of the close of Hong Kong stocks on November 5, China Mobile's stock price was 48.70 Hong Kong dollars per share, with a total market value of 997.2 billion Hong Kong dollars.
As a red chip company registered in Hong Kong, on October 23, 1997, China Mobile IPO and listed on the Hong Kong Stock Exchange. Almost at the same time, on October 22, 1997, China Mobile publicly issued American Depositary Shares and listed on the New York Stock Exchange. However, on May 18, 2021, China Mobile's American Depositary Shares have been delisted from the New York Stock Exchange, achieving delisting.
Public reports show that China Mobile's business covers more than 200 countries and regions around the world, serving 946 million mobile customers, 205 million household customers, and 15.33 million government and corporate customers across the country. As of June 2021, China Mobile has opened 5.28 million base stations, and the total number of base stations ranks first in the world. Among them, there are 3.32 million 4G base stations, accounting for about one-third of the total number of 4G base stations in the world. The 4G coverage of administrative villages across the country exceeds 99%; and there are 500,000 5G base stations.
At the 2021 China Mobile Global Partner Conference held on November 2, Yang Jie, Chairman of China Mobile, stated that China Mobile will anchor the target positioning of a world-class information service technology innovation company and focus on "digital intelligence transformation and high-quality development." The main line, the system builds a new information infrastructure focusing on 5G, computing power networks, and smart middle stations. The three are integrated, interoperable, and coordinated to advance together to form a new information service system of "connection + computing power + capability", which promotes the efficient convergence, flow and sharing of resources and elements, and promotes the realization of ubiquitous network and ubiquitous computing power. Intelligence is all-encompassing.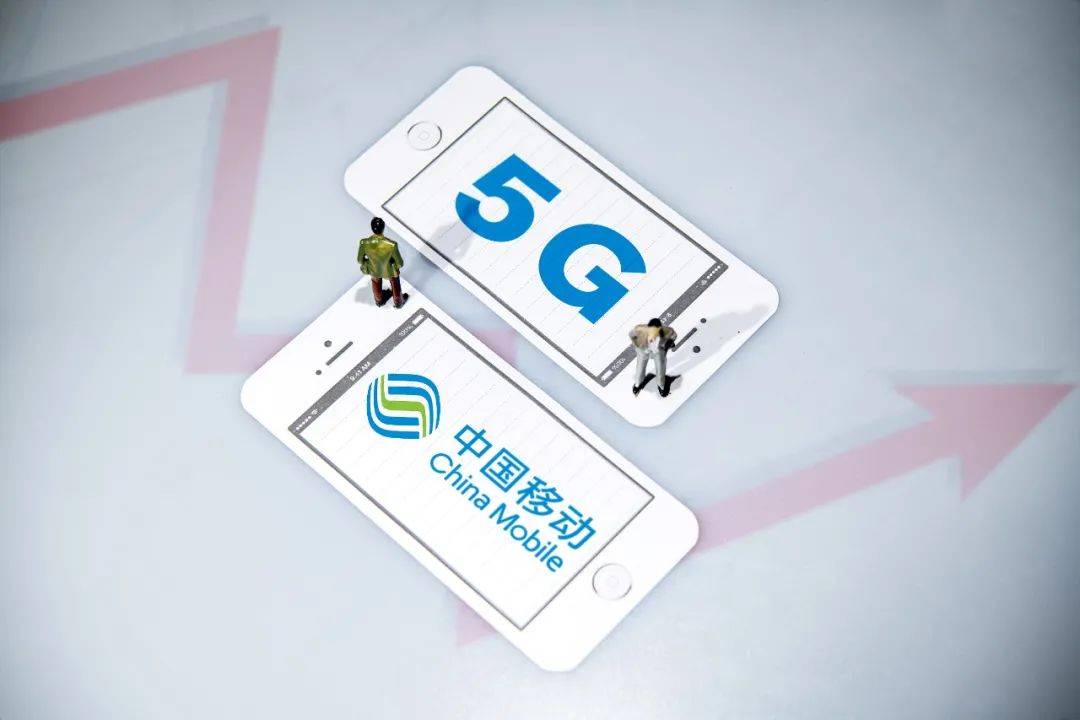 Before China Mobile, China Telecom (601728.SH) had landed in A shares on August 20 this year. The debut contributed a 34.88% increase, and the turnover rate reached 67.14%. Another giant, China Unicom (600050.SH), landed in A shares as early as October 9, 2002. With the approval of China Mobile's initial application, the three major operators will soon gather in A shares.
In terms of performance, financial data shows that from 2018 to the first half of 2021, China Mobile achieved operating income of 736.819 billion yuan, 745.917 billion, 768.07 billion, and 443.647 billion, respectively. The net profit attributable to shareholders of the parent company was 116.699 billion yuan. , 106.325 billion yuan, 107.837 billion yuan, 59.118 billion yuan, research and development expenses were 3.865 billion yuan, 6.670 billion yuan, 11.99 billion yuan, 5.795 billion yuan.
According to the latest data, China Mobile recently disclosed on the Hong Kong Stock Exchange that in the first three quarters of 2021, the company achieved operating income of 648.6 billion yuan, an increase of 12.9% year-on-year, of which communication service revenue was 572.9 billion yuan, an increase of 9% year-on-year; profit attributable to shareholders was 872. Billion yuan, an increase of 6.9% year-on-year. The profitability and business scale still rank first among domestic operators.
In addition, China Telecom's operating income in the first three quarters of 2021 was 326.536 billion yuan, with a net profit of 23.327 billion yuan. The net profit has exceeded that of the whole year of 2020. The operating income and net profit of China Unicom in the first three quarters were 244.489 billion yuan and 5.676 billion yuan respectively.
According to an Essence International Securities Research Report, China Mobile's performance during the period was in line with market expectations, with strong growth in individual users, rising volume and price of broadband services, and strong growth momentum in the government and corporate markets. It is estimated that from 2021 to 2023, China Mobile's net profit attributable to its parent will be 1142/1233/1339 billion yuan, a year-on-year increase of 5.9%/7.9%/8.6% respectively. In addition, the company's performance is stable, the valuation is cheap, the dividend rate is high, and the logic of fundamental improvement is gradually verified. China Mobile has a target price of 82.25 Hong Kong dollars and maintains a "buy" rating.
Earlier, Essence International Securities issued a research report on China Mobile's A-share listing, and estimated that the issue price may be around 1 times the price-to-book ratio. With reference to China Telecom's A-share listing price of 4.53 yuan, the price is similar to the company's net asset price per share. Taking into account the influence of various factors, if China Mobile's A-share listing is priced at about 1 times the price-to-book ratio, the company's offer price may be around 52.9-55.8 yuan after calculation. There is a certain premium rate with the current Hong Kong stock price. (Beijing Time Finance Xiang Yu)Return to Sohu to see more
Editor:
Disclaimer: The opinions of this article only represent the author himself. Sohu is an information publishing platform. Sohu only provides information storage space services.
.