Every AI newsletter,On August 3, the Hang Seng Index fell 0.16%. Southward Capital sold a net HK$4.940 billion today.
On August 3, in the list of stocks with active transactions in southbound funds, there were 8 net purchases of stocks. Geely Automobile (0175.HK, closing price: 26.85 Hong Kong dollars) had the largest amount, with net purchases of 1.035.7 billion Hong Kong dollars; net sales. A total of 6 stocks were issued, and the largest amount was Tencent Holdings (0700.HK, closing price: 446.0 Hong Kong dollars), with a net sale of 4.467 billion Hong Kong dollars.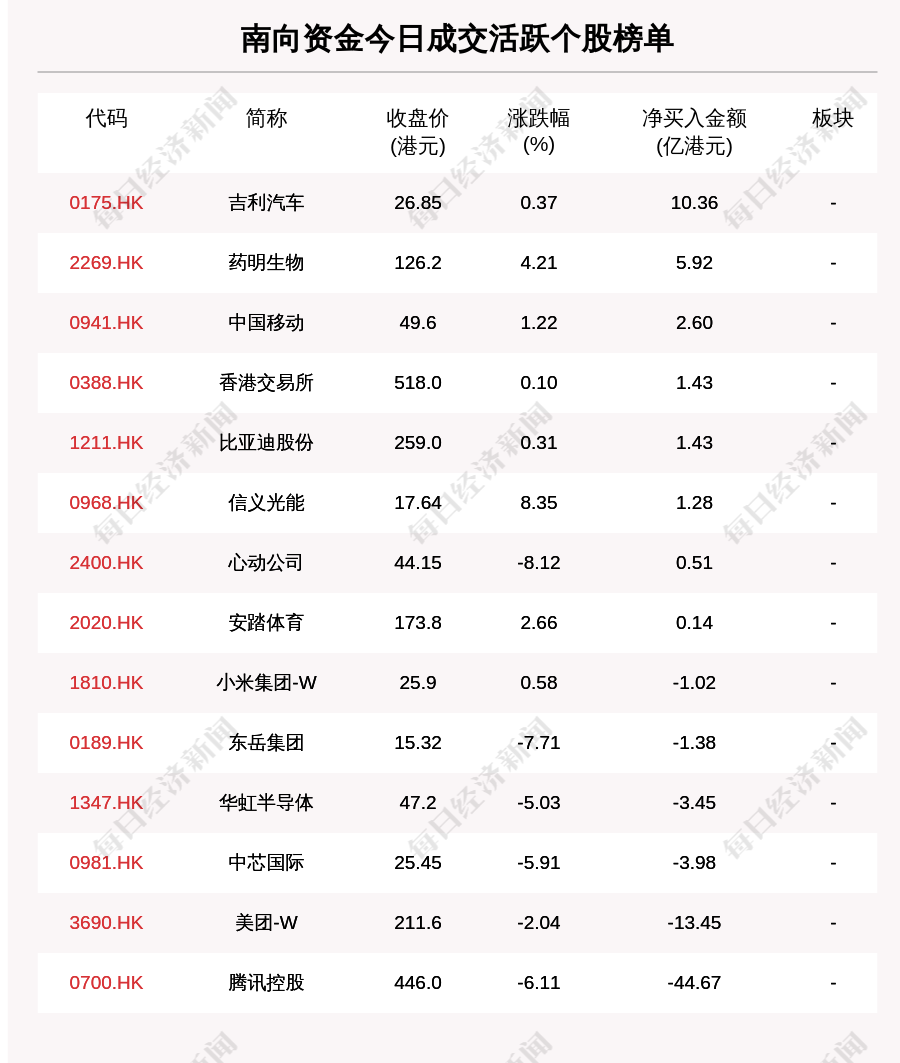 (Reporter Zhang Xiwei)
Disclaimer: The content and data in this article are for reference only and do not constitute investment advice. Please verify before use. According to this operation, at your own risk.
Real-time query of global new pneumonia epidemic
Copyright Notice
1This article is the original work of "Daily Economic News".
2

Without the authorization of "Daily Economic News", it may not be used in any way, including but not limited to reprinting, extracting, copying or creating mirror images, etc., offenders must be investigated.
3Copyright cooperation telephone: 021-60900099.