On December 23, Tencent announced that it would distribute approximately 460 million JD shares held by it as an interim dividend to Tencent shareholders. After the distribution is completed, Tencent's share of JD's shares will fall from 17% to 2.3%, and Tencent President Liu Chiping will also step down as a director of JD.com. At this point, Tencent is no longer the largest shareholder of JD.com. Prior to this, Tencent has been investing in cross-fields, including Meituan, Kuaishou, Pinduoduo, Xiaohongshu, Xingshengyouyou, etc., and it can be described as the most powerful wide-spread network "Wind". Cast one of. (For details, please refer to the topic of Net Economics: http://www.100ec.cn/zt/tengxuen/)
After the news of Tencent's "dividend reduction" on JD.com came out, it was no surprise that it caused an uproar. The most obvious one was the stock price. On December 23, two companies that announced the news at the same time had different stock prices. 10%, while Jingdong Group's stock fell sharply, once fell more than 10%, as of the noon closing price of 259.4 Hong Kong dollars per share, down 7.09%.
It is worth noting that the final registration date for shareholders participating in the dividend is set on January 25, 2022, which means that other investors can also buy Tencent shares to participate in the dividend.
Talk about the reasons why the physical distribution is adopted. Tencent's board of directors explained that the distribution in kind is in the interests of the company and its shareholders; secondly, compared with other methods of holding reductions, it may have less impact on the volatility of JD's stock price. It belongs to the "two birds with one stone" plan. According to the announcement, after the distribution, Tencent is still a strategic partner of JD.com and remains confident in JD.com's prospects. The win-win business relationship with JD.com will not be affected, and the company currently has no plans to further reduce its holdings in JD.com. In the future, Tencent will continue to maintain a strategic partnership with JD.com to help JD.com realize long-term value.
(Note: Gallery of Net Economics)
However, it is still very rare to distribute shares of other listed companies to shareholders in the form of dividends. Wang Zheng, a special researcher of the E-commerce Research Center of Net Economics, Director of Zhejiang Taihang Law Firm, and Dean of Zhejiang Hezhong Law, Technology and Intelligence Research Institute, believes: From a legal perspective, Tencent distributes shares instead of cash as long as the resolution of the shareholders meeting is fulfilled. The procedures and the adoption of resolutions conform to the legal requirements as well as the expression of intent of company autonomy. From the perspective of small and medium shareholders, passively accepting shares instead of cash dividends is both reality and helplessness. From a social perspective,This move is a precedent for a listed company to distribute shares of a holding company, and will lay a hidden danger for the future abuse of the controlling power of the listed company to manipulate the share price of the holding company. From the perspective of Tencent itself, it is also a helpless or wise move to give up the status of JD.com's major shareholder by distributing shares!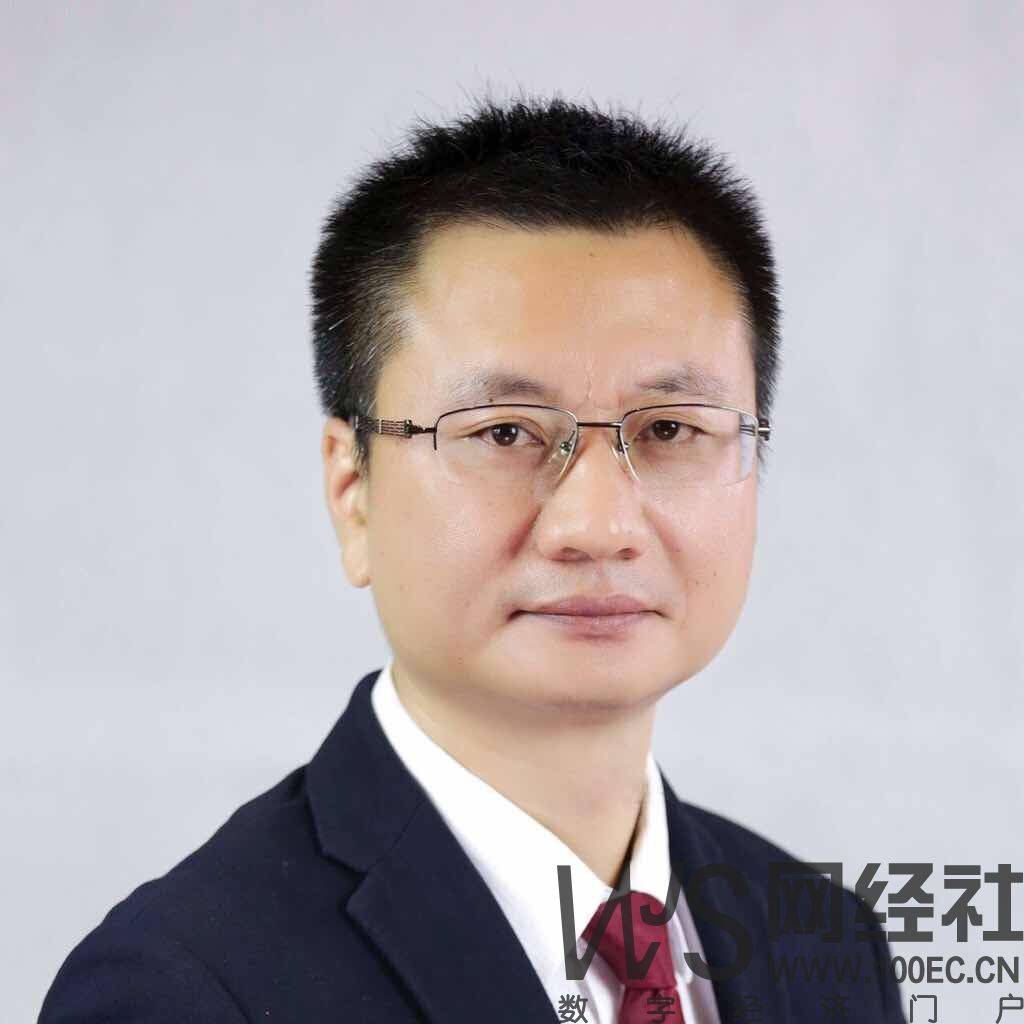 (Note: The picture shows Wang Zheng, a special researcher of the E-commerce Research Center of the Net Economics, Director of Zhejiang Taihang Law Firm, and Dean of Zhejiang Hezhong Law, Technology and Intelligence Research Institute)
The special researcher of the E-commerce Research Center of Net Economics and the lawyer Dong Yizhi of Shanghai Zhengce Law Firm said that when Tencent entered JD.com, its e-commerce part was indeed weaker than JD. Therefore, it transferred this part of resources directly to JD.com and became a shareholder of JD.com. Now that JD.com has entered a mature and stable period as a whole, from the perspective of the e-commerce investment sector, the overall income is quite high.For Tencent, it is a good time to exit.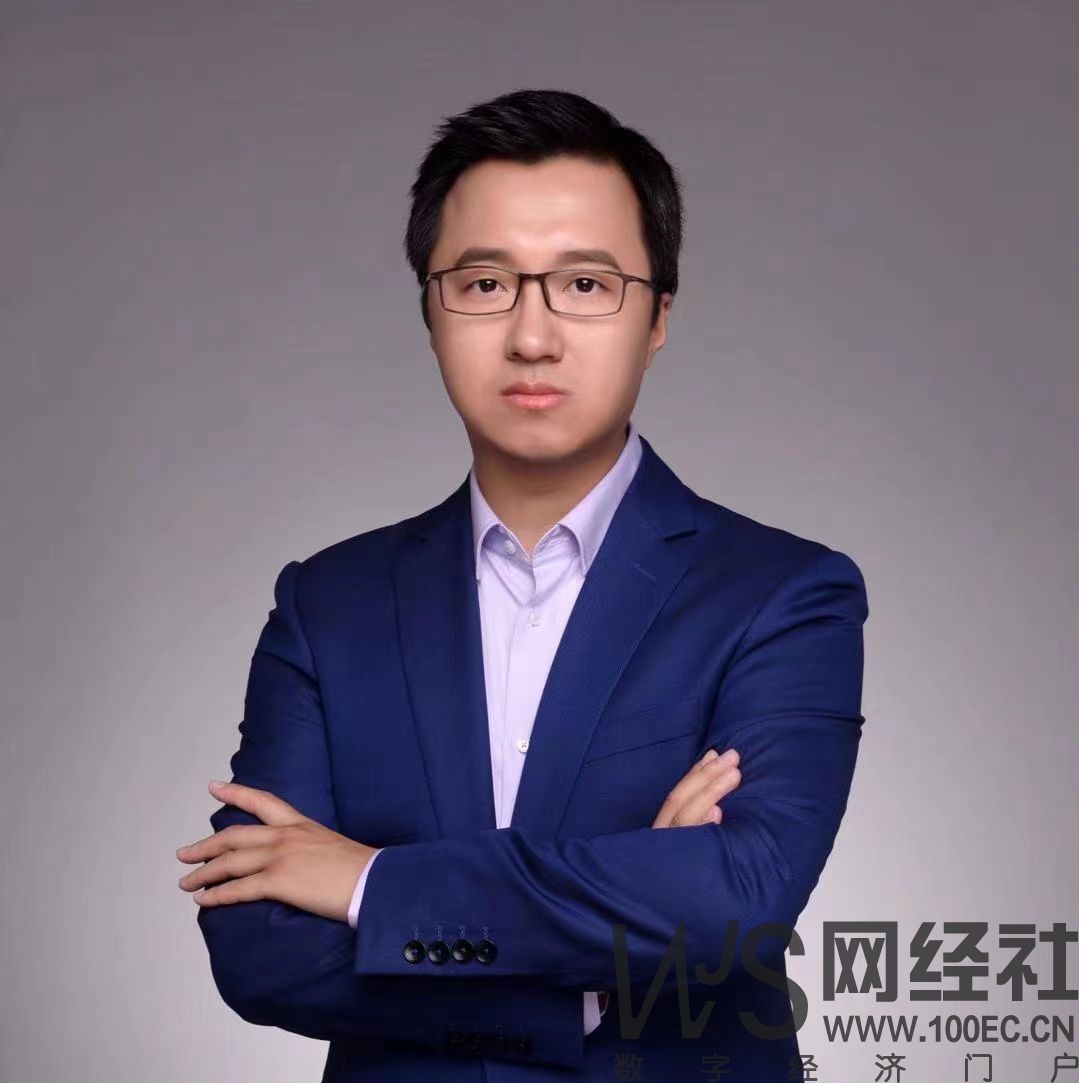 (Note: The picture shows the special researcher of the E-commerce Research Center of Net Economics, and the lawyer Dong Yizhi of Shanghai Zhengce Law Firm)
"This is the first time I have seen a large-scale exit after investing in other platforms, Tencent's move at this point in time is good, but this model is not common in the past. Previously, Tencent Music's equity also used similar methods, but it was a direct investment of Tencent and was part of Tencent's business sector. middle. "Dong Yizhi said.
2. Dismantling Tencent's "blind box" brings out a big surprise
Dividends of listed companies usually come in two forms: stocks and dividends. The difference is that one is for stocks and the other is for cash. Regarding the dividend reduction of JD.com, Tencent's explanation of its investment logic is that growth companies in the investment development period have always been the main strategic direction of Tencent's investment, and when the invested company has the ability to continue to raise funds by itself, it chooses Exit where appropriate.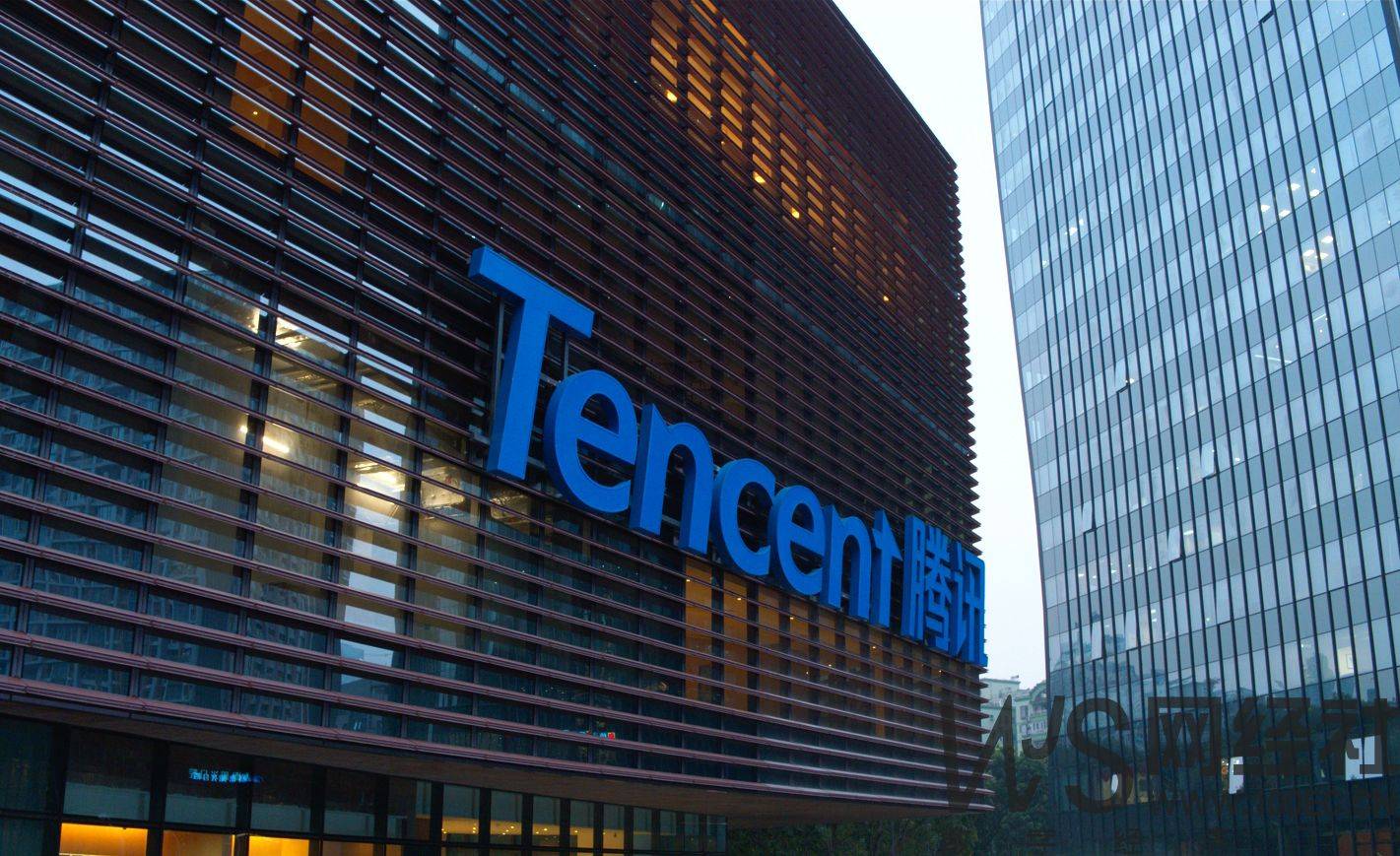 (Note: Gallery of Net Economics)
Tencent pointed out that this distribution in kind is based on current specific conditions. Although the company will regularly consider returning value to shareholders in an appropriate manner, it does not guarantee that it will declare or make similar dividends or distributions in the future.
In any case, Tencent announced that it will distribute 14.7% of JD's equity as a special dividend to shareholders. This is definitely a good thing for shareholders. Today, Tencent is like a blind box, giving big surprises from time to time. And for the other participants, it does not seem to have suffered a loss.
Liu Xingliang, a special researcher of the E-Commerce Research Center of the Net Economics, a member of the Information and Communication Economics Expert Committee of the Ministry of Industry and Information Technology, and the dean of the DCCI Internet Research Institute, pointed out thatAlthough this method of mid-term dividend payment is relatively rare, it is very cleverOn the one hand, buying Tencent and giving the company a good gift will form a demonstration effect. On the other hand, if it is a regular exit, which drops from 17% to 2.3%, it will inevitably cause volatility in the Jingdong secondary market. And operating in this way of dividends does not constitute a volatility in the Jingdong secondary market. By the way: In the past, Tencent, although it was the single major shareholder of JD.com, did not have decision-making power. The structure of AB shares made the decision-making power firmly in the hands of Liu Qiangdong.
Attorney Li Min, a special researcher of the E-Commerce Research Center of Net Economics, and a senior partner of Shanghai Hansheng Law Firm, mentioned that the use of stock dividends instead of cash dividends can also better maintain the company's cash flow, and those who receive dividends Shareholders can choose to continue to hold JD shares or sell the corresponding shares. In general, JD.com has achieved good revenue growth in recent years, and dividends paid on JD.com stocks will not harm the interests of shareholders. At the same time, it is precisely because JD.com has the ability to raise funds by itself, Tencent can boldly pay dividends to reduce its holdings based on its confidence in JD.com.Therefore, in general, this event may achieve win-win results for many parties.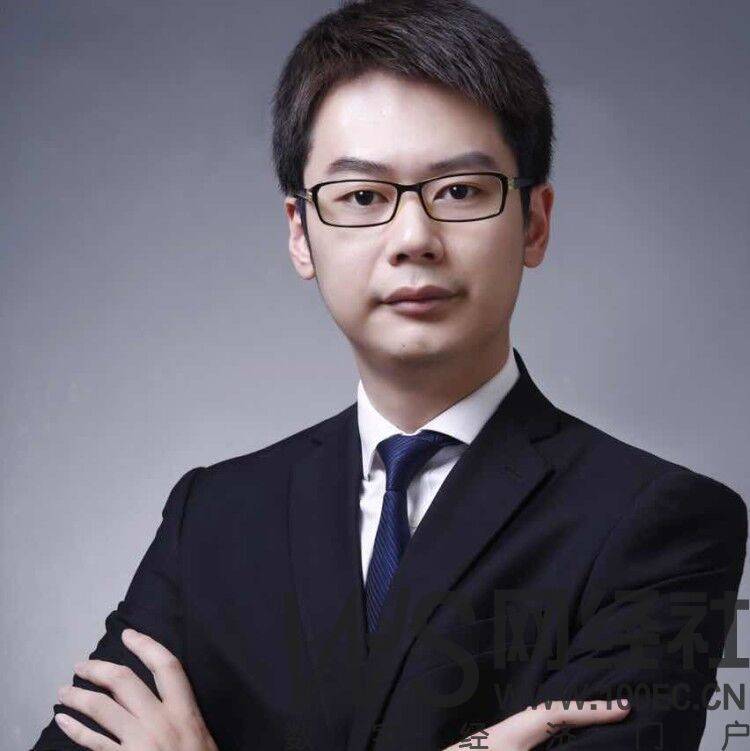 (Note: The picture shows Mr. Li Min, a special researcher of the E-commerce Research Center of NetEconomics, and a senior partner of Shanghai Hansheng Law Firm)
Dong Yizhi said that from the perspective of corporate finance, Tencent has made a decision that is beneficial to shareholders (but not necessarily to the management itself).This decision is enough to celebrate long-term investors, because it shows that Tencent really puts the interests of shareholders in the first place, and it wants to make money for shareholders, not for shareholders. This is also the fundamental reason why Tencent has been popular among institutional investors for more than a decade after listing on the Hong Kong stock market.
"I think this dividend distribution will have more advantages than disadvantages for both parties. Both parties stated that the reduction of holdings will not affect the business cooperation between the two parties. Therefore, the original cooperation business of the two parties should not be affected. The signed strategic cooperation agreement is still valid, so there will not be too much fluctuation for both parties." Li Min said.
3. Towards common prosperity in the context of anti-monopoly
Tencent is not only the first shareholder of JD.com, but also the first and second largest shareholder of Meituan and Pinduoduo, and even companies such as Kuaishou, Xiaohongshu, Xingsheng Optoelectronics, T3 Travel, and Yuanjiao, etc., look at all of them, Tencent It does not particularly select industries and fields, and its investment and holding territory is very broad.
According to the e-commerce database "Dianshubao" (DATA.100EC.CN) under the Net Economics Agency, from March 2010 to December 2021, Tencent has participated in a total of 190 e-commerce investment and financing, and the investment areas include retail E-commerce, industrial e-commerce, cross-border e-commerce, digital life, digital health, logistics technology, online education and other sectors.
in,The companies involved in the retail e-commerce sector include:Prosperity Optimal, Kuaishou, Pinduoduo, Chehaoduo Group, Xiaohongshu, Multipoint Dmall, Daily Fresh, Tuhu Car, Yipin Fresh, Zhuanzhuan, Yiche, Renrenche, Jingdong, Pinhaohuo, Haolemai, Youxinpai, Weipaitang, FLIPOS Technology, Meili Talk, Momma.com, Kuaizhun car service;

The companies involved in the industrial e-commerce sector include:Dalezhuang, Reliance Cloud, Zhibu Internet, Sales Yi, Yijiupai, Zhenkunxing, Huixia Order, Astor, etc.; cross-border e-commerce sector design companies include: Fine Carving, Sky Cloud Exchange, Sweeping Goods Wait;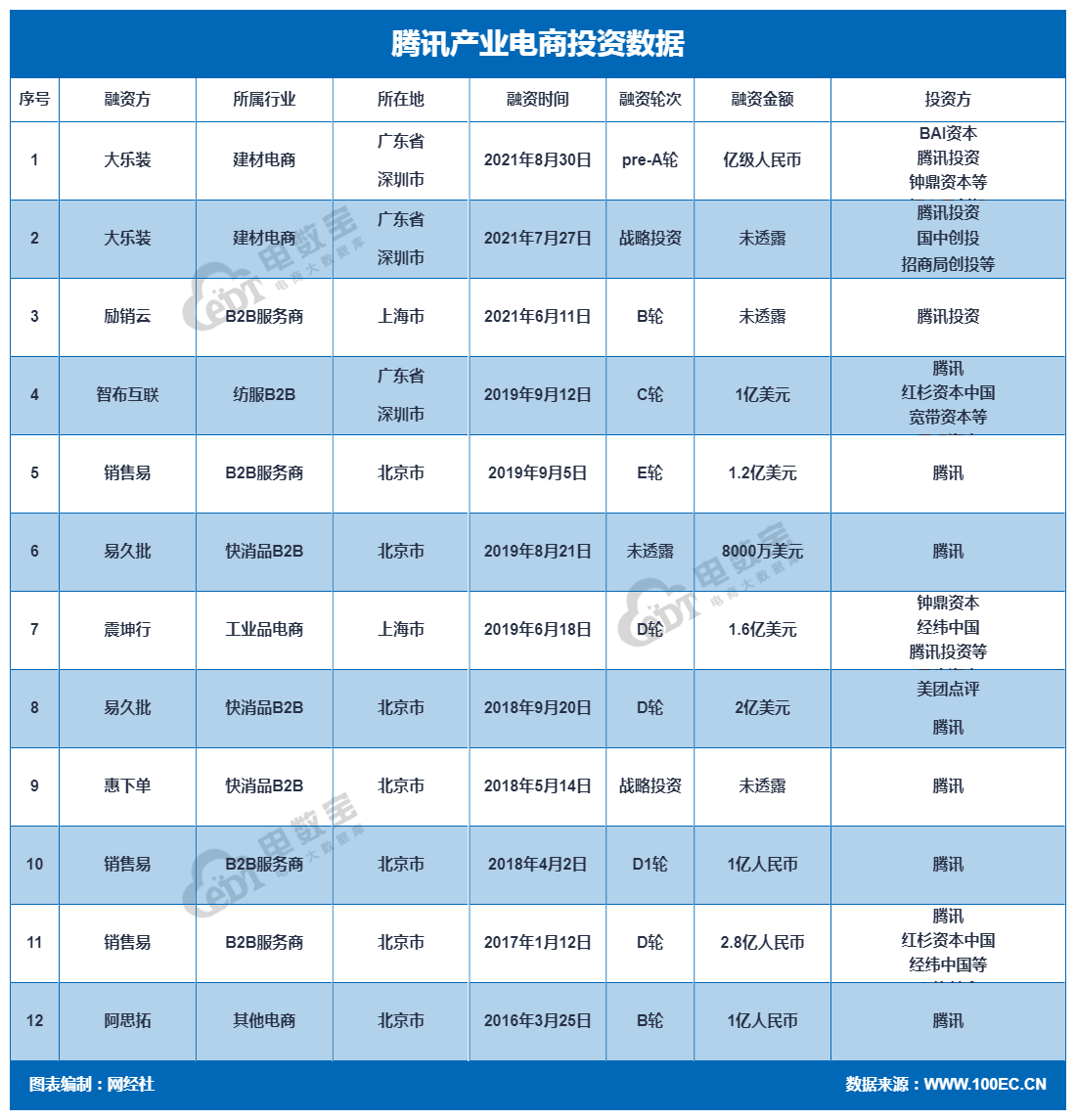 The companies involved in digital life are:Shell Search, Meituan Dianping, T3 Travel, Ziruo, Mafengwo, Mushroom Zhixing, Mobike, Ele.me, Didi Travel, Dianping.com, eLong Travel, Juli Xinfang, PP parking, etc.;

Companies involved in digital health include:Keep, Medical Federation, etc.;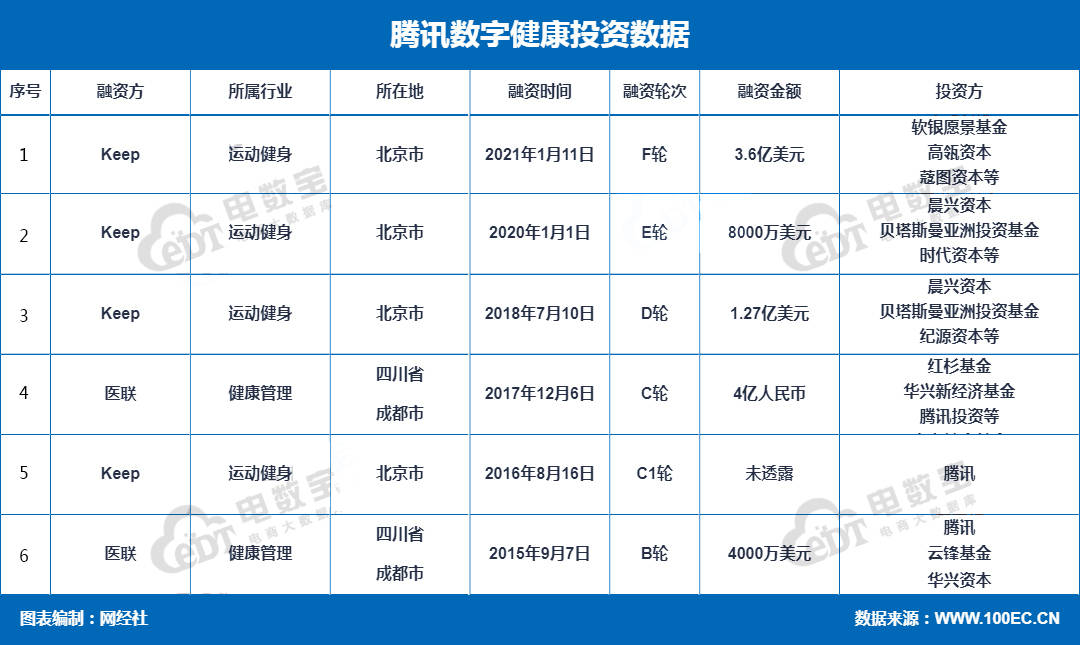 The companies involved in logistics technology include:JD Logistics, Purdue Technology, G7 Huitong World, Truck Gang, Everyone Express, Yunyou Freight, Dingdong Transmission, etc.;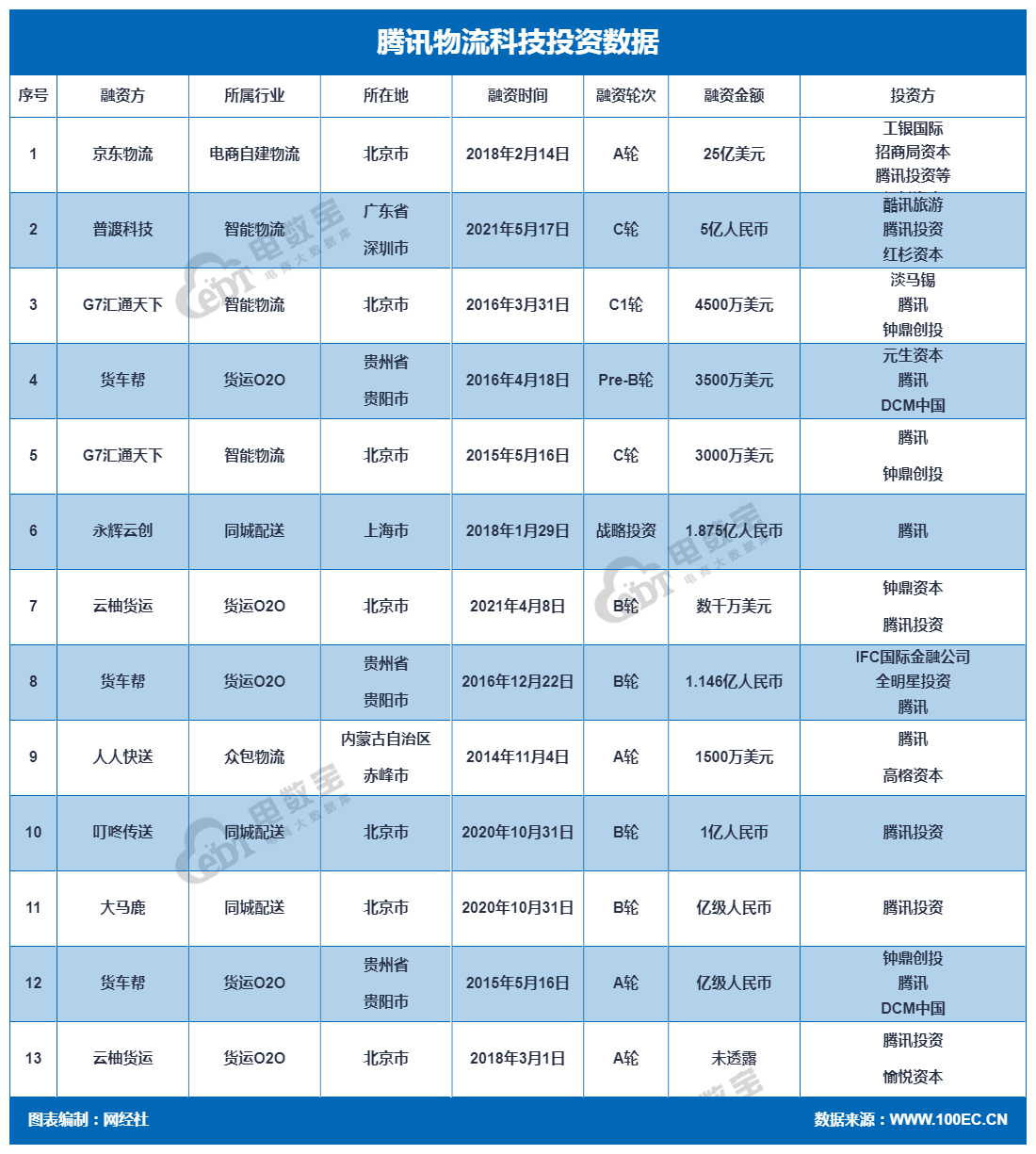 Companies involved in online education are:Ape Guidance, VIPKID, Yigull Education, Cloud School, Spark Thinking, Chiliquala, Rice Online School, Kao Chong English, etc.

It can be seen that in the past ten years, Internet companies represented by Tencent have developed rapidly, and the "enclosure movement" has continued. This includes not only their own corporate business and development considerations, but also the disorderly expansion of capital. Fortunately, this transfer of JD's equity is of course Tencent's own strategic considerations, but it is hard to say that there is no external anti-monopoly pressure and the influence of the common wealth policy.
Attorney Dong Yizhi said,One or two can be glimpsed from Tencent's announcement. This move is also a manifestation of common prosperity. From the perspective of national antitrust trends, Internet giants as we know it may gradually withdraw from related fields.Like Tencent, its shares in Zhihu have also withdrawn, so this is also an active solution to anti-monopoly.
Attorney Li Min believes that Tencent's dividend on JD's stock is a normal decision that conforms to the current state of the regulatory policy and Tencent's investment strategy.In recent years, the overall traffic dividends of Internet companies have declined significantly, and the monopoly situation has become prominent. This year, the state has imposed anti-monopoly penalties on many leading Internet companies. Tencent has already received multiple administrative penalties this year due to the concentration of illegal business operators and the monopoly of music copyright. Therefore, appropriately reducing the investment footprint at this time can be seen as complying with the trend of national supervision.Return to Sohu to see more
.