After the corona pandemic, the world is happier to travel than ever before, despite inflation. A look at the trends that are emerging after the world's largest tourism fair and at the Swiss tourist offices.
01.04.2023, 10:1701.04.2023, 18:08
Just in time for the start of the Swiss spring and Easter holidays, we take a look at the current tourism year. One thing is clear: in 2023 people will be traveling again as much as they can. According to the large tourism offices in Switzerland, the booking volume is well above the pandemic years and at least at the level of 2019. This was confirmed by Kuoni, Hotelplan and Globetrotter.
But how and where do people spend their holidays post-Corona? At the world's largest tourism fair, which has been held in Berlin again for four years, representatives of airlines and tour operators, as well as tourism ministers, met at the beginning of March to exchange ideas. The fair revealed some trends; for example the need for increased travel security, more sustainability – but also more luxury. We asked Swiss travel agencies to what extent they, too, are feeling the following five trends in tourism in 2023.
sustainability
Travel and sustainability are often difficult to reconcile. Like most industries, the tourism industry is trying to do just that – or at least to make sustainability an issue. This can be seen, for example, in the efforts to equip airlines and cruise ships with climate-friendly fuel as soon as possible, in the presentation of environmentally friendly concepts by hotel chains or from climate protection efforts of entire destinations.
When he opened the world's largest tourism fair, said the German Economics and Climate Protection Minister Robert Habeck: The restart of the tourism industry after the pandemic should also be a restart towards climate neutrality and sustainability. "Wanting to experience the world shouldn't mean destroying the world we want to experience while traveling."
"The restart of the tourism industry after the pandemic should also be a restart towards climate neutrality and sustainability."
Robert Habeck
At the travel consultant Hotelplan, some employees were at the tourism fair. The mood in Berlin was fantastic, says Bianca Gähweiler, head of communications at the company: "There was a great sense of optimism." It was positively noticed that sustainability is given a great deal of attention almost everywhere.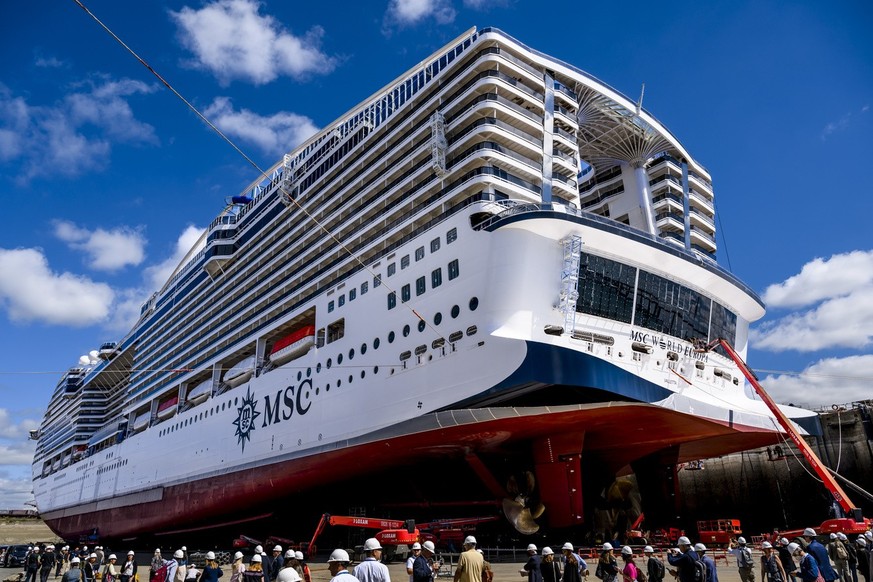 Cruise companies also want to become more sustainable: guests marvel at the construction of the cruise ship "MSC World Europa" in France, which is powered by liquefied natural gas (LNG). Bild: KEYSTONE
But is that also what customers want? Yes, at least that's how the travel company Kuoni feels. Sustainability is one of the travel trends: One notices, for example, that people are increasingly switching to the train for short-distance travel. But also "traveling longer instead of more, traveling close to nature and avoiding high-volume destinations" – these tendencies can be clearly felt, says Markus Flick from Kuoni. The latter in particular is supported "by promoting destinations that are hardly on our customers' bucket lists: the north of Iceland, the south of Sweden or the Indonesian island of Flores."
individual trips
There is no question that Corona has caused massive damage to the travel industry. In the longer term, however, it could also bring certain advantages: More people want to book with travel agencies. "Travel agencies gained an above-average number of new customers during the corona pandemic," confirms Markus Flick from Kuoni.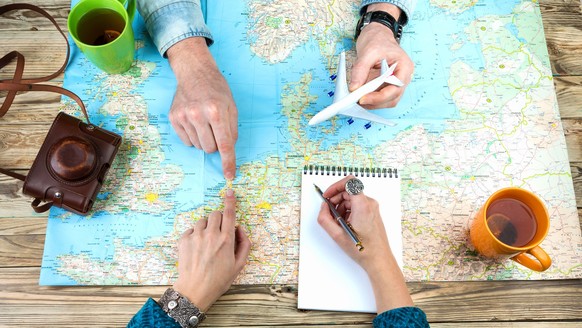 Travel agencies enjoyed many new customers during the Corona period.bild: shutterstock
Although long-term bookings are being made again, customers appreciate offers that can be canceled flexibly until shortly before departure. "This trend is continuing: travel advice and the certainty that in unforeseen cases all necessary steps will be taken by the booking office are strong arguments for not booking trips on your own," says Markus Flick.
With the demand from travel agencies, package tours, which were particularly in demand during the pandemic due to their planning security, are experiencing a renewed upswing. Due to the relaxation regarding Corona measures, individual holidays in particular are now very popular again – especially from afar: "The demand for individual holidays, where you get to know the country and its people, has increased again," says Bianca Gähweiler from hotel plan. Road trips through the USA or Canada, for example, as well as round trips in Costa Rica or Tanzania are popular.
The travel company Tui also confirms this: The demand for so-called modular trips is increasing again, says media spokeswoman Sonja Ptassek. "This includes, for example, individually arranged trips with a camper or rental car through the USA or Canada. At the same time, there is a strong return in travel diversity, such as city trips, adventure trips or round trips.»
More luxury
Be it glamping, 4 or 5 star hotels, more exclusivity or more space: Luxury travel has been a trend for a long time. This is also reflected in the fact that the luxury travel segment celebrated its physical premiere at the world's largest tourism trade fair in the form of its own large pavilion.
Saudi Arabia in particular is positioning itself here. The country presented its tourism strategy for the first time at the tourism fair in early March: Numerous restaurants and hotels in the upper luxury category are being planned. In Saudi Arabia, massive investments are currently being made in tourism as part of "Vision 2030". Among other things, the strategy envisages becoming less dependent on oil by strengthening other sectors such as tourism.
That Saudi Arabia with its luxury strategy will soon be very trendy, also noted the "SonntagsZeitung" at the beginning of the year. An expert from the London consulting firm Deloitte put it on record: "With all the reservations that Europe and America have about the kingdom." In the long term, Saudi Arabia is "the big trend destination" in the luxury segment.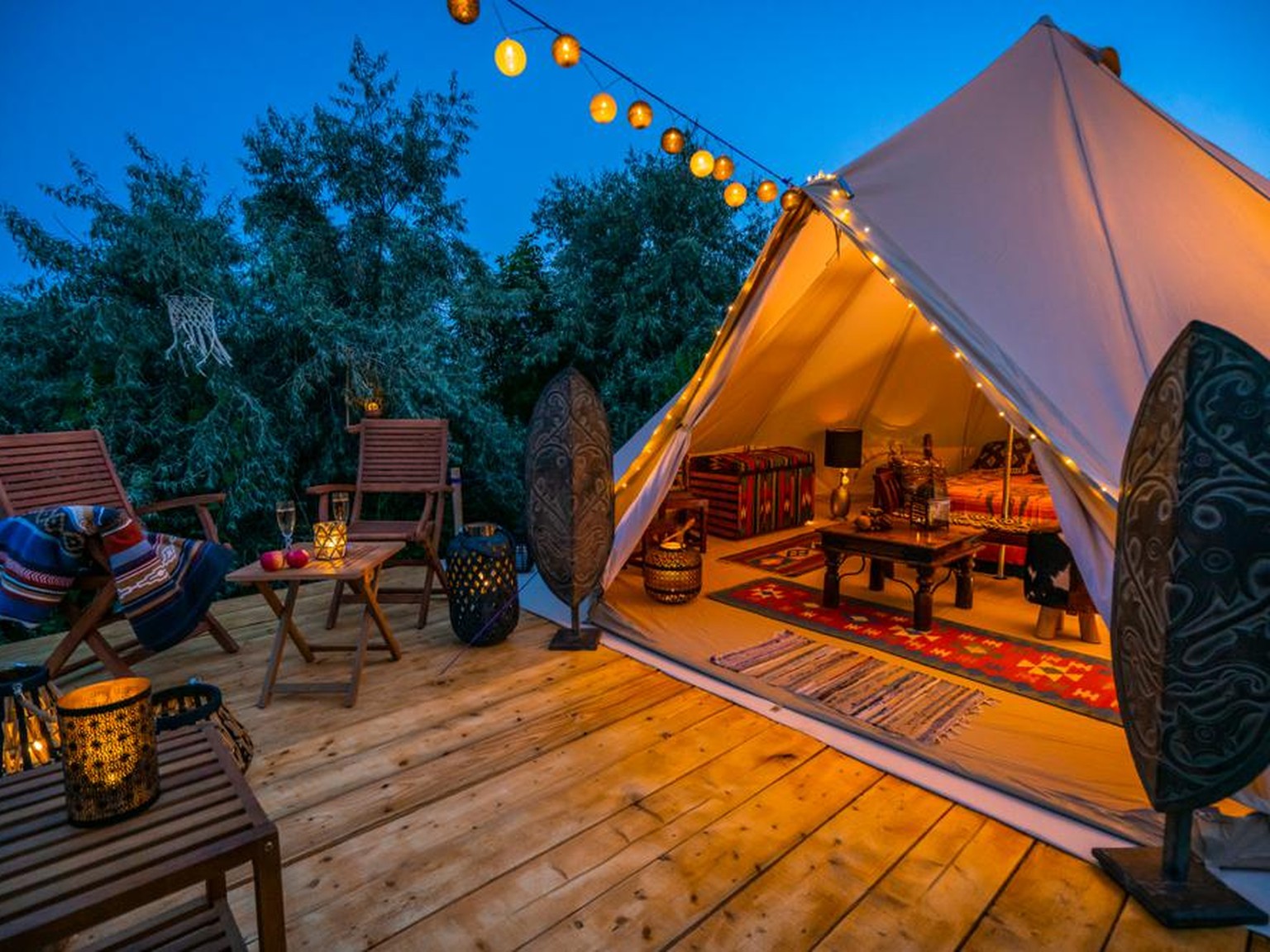 Glamping – i.e. "glamorous camping" – has not only been in vogue since this year. Bild: Shutterstock
Irrespective of the destinations – can you feel the general urge for luxury among tour operators as well? At the tourism group Tui, the willingness to pay is not only greater this year than during, but also than before the pandemic: "On average, our guests spend more on their trips and choose, for example, a higher hotel category or a longer holiday stay," says Sonja Ptassek from Tui.
The fact that people will treat themselves to more luxury again in 2023 may also have something to do with the abstinence during the pandemic: absolute and unrestricted holiday enjoyment was not possible for a long time, which is why many may have saved their travel money.
More money is also being spent at Hotelplan than before the pandemic: "For example, our customers can afford two weeks' vacation instead of one week, or they opt for 4-star instead of 3-star accommodation or for a higher room category .»
Travel becomes more expensive
The travel industry is also not spared from inflation and rising energy costs. Air travel in particular is experiencing massive price increases.
The General German Automobile Club (ADAC) recently showed how extreme these are: Compared to the previous year, flight prices will increase by 46 percent across all airlines in 2023. At Swiss and Lufthansa, prices have more than doubled compared to 2021.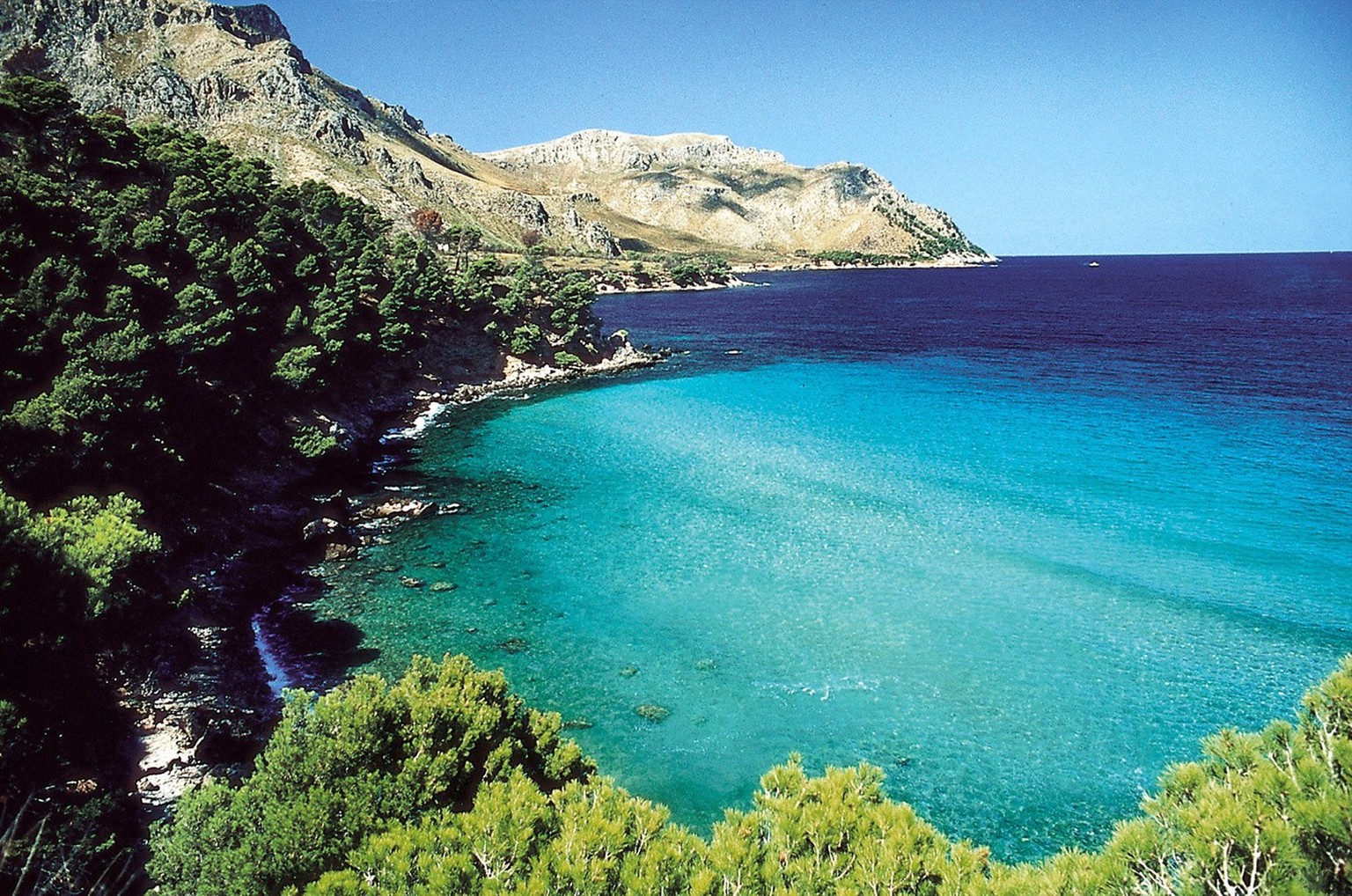 Prices for flights, hotels and restaurants are increasing: Holidays in Mallorca are becoming massively more expensive. Bild: keystone
This is certainly related to the increased costs for the airlines – but not only. Above all, the increased demand is pushing prices up massively: "The fact is that it is already becoming a challenge to make bookings for spring and summer, since the flights are very busy and land services are partially fully booked," says Globetrotter. Demand currently exceeds supply.
Appropriately, "bad news" from Mallorca recently made the rounds: A holiday on the popular Mediterranean island is said to be more than 30 percent more expensive this year alone. This applies not only to flight prices, but also to hotels and restaurants. "People even notice it when they go shopping. Due to the island location, prices on Mallorca rise even more than on the mainland," says Juan Ferrer, President of the Palma Beach Quality Offensive, to GMX.
The trending destination
Where are Swiss people who book their trip through tourist offices drawn to? Globetrotter, which mainly offers individual travel, says: "Thailand, Vietnam, Tanzania, Kenya and Sicily are particularly popular destinations for the next few months. In summer, the USA, Canada, southern Africa, Japan and Scandinavia are very trendy.»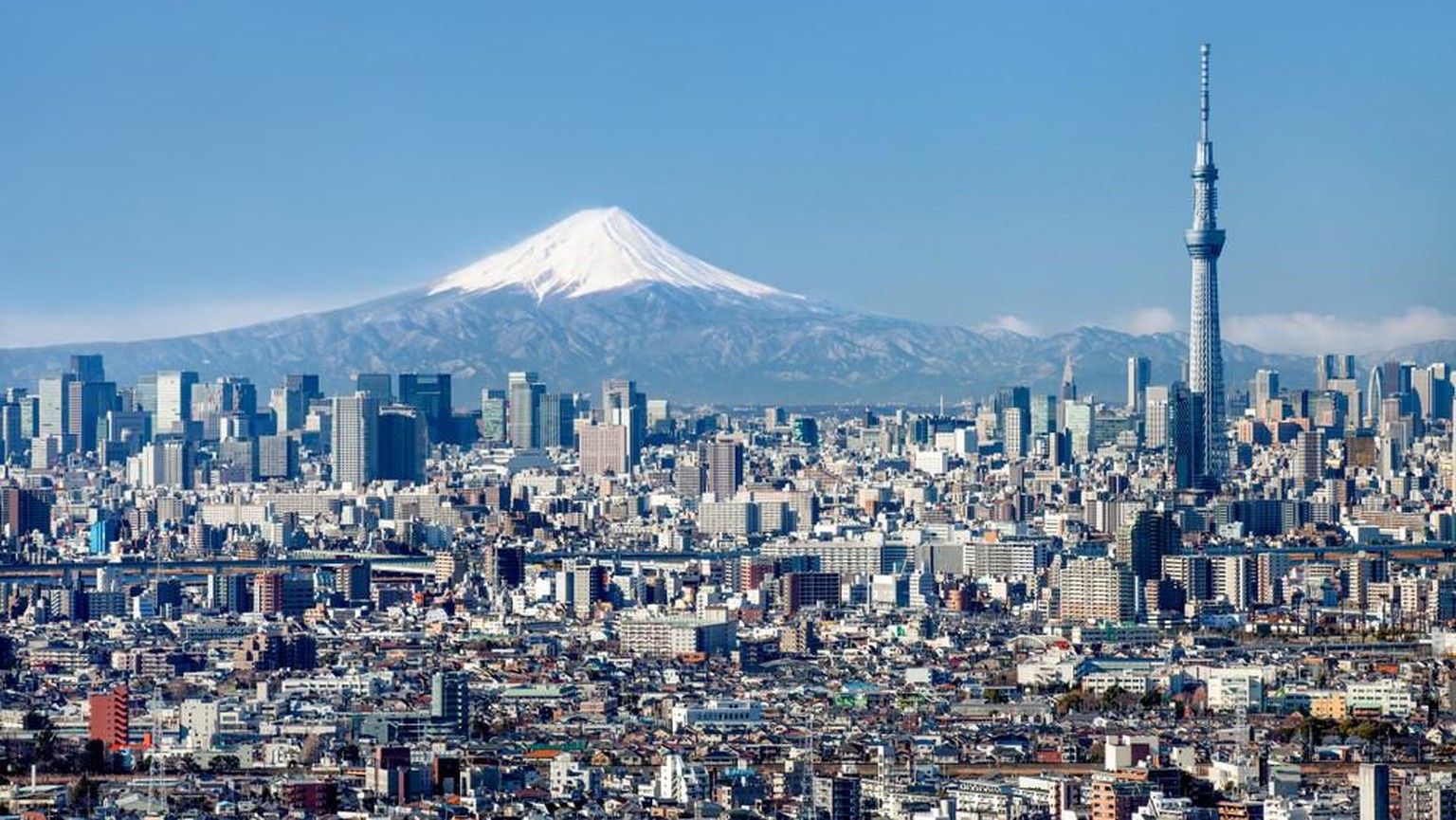 Japan (pictured Tokyo with the highest mountain, Mount Fuji, in the background) is trending in 2023. Bild: shutterstock
At Kuoni it sounds similar: "The trend destinations are currently Northern Europe, Japan and Paris." We receive an extraordinary number of inquiries for these goals.
"Due to the lack of snow, some customers have given up their ski holidays and now want to travel to the sea earlier."
The tour operator Hotelplan is busy.
At Hotelplan, the trend for the coming months is for "classic beach holidays around the Mediterranean, for example to Greece (especially the islands of Crete, Kos, Rhodes), to Cyprus, to Turkey, to Spain (Mallorca) or Egypt", says Bianca Gähweiler. And: "We also feel that some customers have given up this year's skiing holidays due to the lack of snow and now want to travel to the sea earlier." The charter places at Hotelplan from the beginning of April from Zurich to Crete, Cyprus or Mallorca were already very well occupied a month ago.