Original title: What happened to Zhao Wei and his wife?Sued by Minsheng Trust also involved Shi Yuzhu Source: e company
  Zhao Wei, who has been caught in the turmoil of public opinion, is the defendantThe identity reappeared in public view,The same litigation with one of theAnd husband Huang Youlong andGiant NetworkShi Yuzhu.
Recently, China Minsheng Trust Co., Ltd. sent Zhao Wei and her husband Huang Youlong,Giant NetworkGroup chairman Shi Yuzhu three people went to court. New hearing on October 9announcementShow that the cause of this case is a guaranteecontractThe dispute will be held in Beijing No. 4 Intermediate People's Court on November 8, 2021.
In addition, the equity of many companies under Zhao Wei's name has been frozen.According to the company's investigation, the companies subject to freezing of equity include Wuhu Dongrunfa Investment Co., Ltd. and Tibet LongweiCulture MediaCo., Ltd., Long Xuxin (Beijing) Trading Co., Ltd., Beijing Prince Culture Communication Co., Ltd., Beijing Yiju Creative Technology Co., Ltd., the execution courts are Beijing Second Intermediate People's Court, the amount of frozen equity is respectively 9 million yuan, 1.9 million yuan, 500,000 yuan, 2.1 million yuan, and 126,000 yuan are frozen until April 2024.
At present, there are 14 companies under Zhao Wei's name, of which 8 are in operation, 2 are cancelled, and 4 are revoked. Among them, the type of business involves commerce,Culture Media, Investment, entertainment, car sales services,real estateDevelopment, catering management, etc.
Zhao Wei was also involved in an old capital market case. In 2016, Longwei Media was acquired by high leverageXiangyuan Culture(600576) was disciplinary action, the Shanghai Stock Exchange decided to publicly condemn Zhao Wei, Huang Youlong and others, and determined that it is not suitable to serve as directors and supervisors of listed companies within five years. Because of the second acquisition,Xiangyuan CultureAfter Zhao Wei's information disclosure behavior was determined by the court to constitute a false statement of securities, he should bear civil liability for compensation, and Zhao Wei would bear joint liability for the debt. Recently, Zhao Wei has been prosecuted one after another over disputes over the liability for false statements in securities. Enterprise investigations show that the number of such cases has reached 215.
Zhao Wei's husband, Huang Youlong, was also recently revealed to have been collecting nearly 300 million Hong Kong dollars in debt in Hong Kong. According to media reports in June, Wanhui Co., Ltd. filed an indictment with the Hong Kong High Court, accusing Huang Youlong of defaulting on two loans and interest.
According to reports, Huang Youlong signed an agreement with the plaintiff in August 2016 to lend him 100 million Hong Kong dollars and 50 million Hong Kong dollars for a period of 1 year and 3 months. The plaintiff claimed that Huang Youlong only repaid part of the interest generated by the two loans, totaling 23 million Hong Kong dollars. As of the date of submission of the indictment, Huang Youlong still owed more than 275 million Hong Kong dollars with interest.
Shi Yuzhu, another business celebrity implicated in this case, has an extraordinary relationship with Zhao Wei and his wife.Shi Yuzhu as early as 2013WeiboChina mentioned many times to visit Zhao Wei's winery.In addition, in the last yearAnt GroupWhen planning to go public, Shi Yuzhu and Zhao Wei's mother Wei Qiying both appeared on the list of Ant shareholders.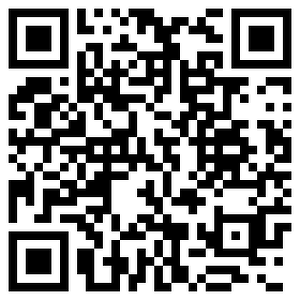 Massive information, accurate interpretation, all in Sina Finance APP
Editor in charge: Tang Jing
.