news.css?datetime=20190826″ rel="stylesheet" type="text/css"/>
news ">

Xiaopeng Motors delivered 16,000 units in December and delivered more than 98,000 units in 2021

Red net moment

Font size:smallmiddleBig


2022-01-04 17:23:26

Red Net Time, January 4 (Reporter Long Zhen) A few days ago, Xiaopeng Motors announced the delivery results for December 2021 and the whole year. Xiaopeng Motors delivered 16,000 vehicles in December 2021, a year-on-year increase of 181%. In the fourth quarter, the cumulative delivery volume reached 41,751 units, an increase of 63% month-on-month and an increase of 222% year-on-year. Thanks to the strong growth in the fourth quarter, Xiaopeng Motors' total annual delivery volume reached 98,155 units in 2021, 3.6 times that of 2020.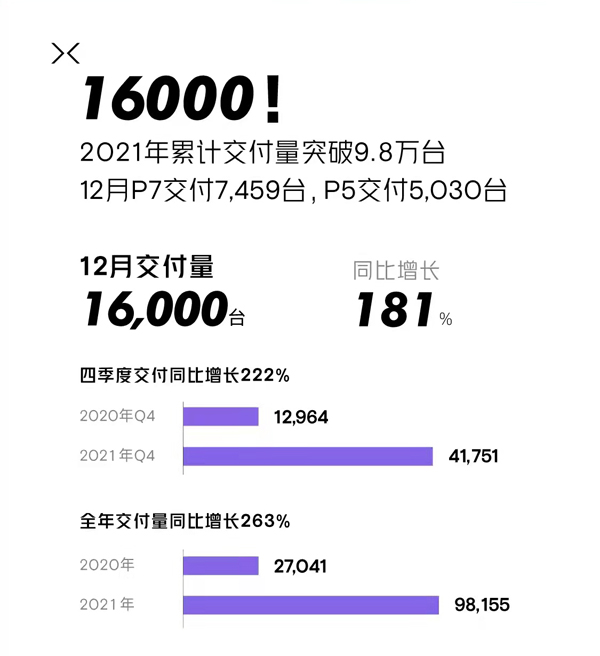 In terms of single-model delivery, in December, the Xiaopeng P7 delivered 7,459 units, and the cumulative delivery of the year was 60,569, accounting for 62% of the total delivery volume for the year. Xiaopeng P5 continued to climb after the start of large-scale delivery in October this year, and the delivery of 5,030 units in December hit a new high. The cumulative annual delivery of Xiaopeng G3 series products is 29,721 units, a year-on-year increase of 148%.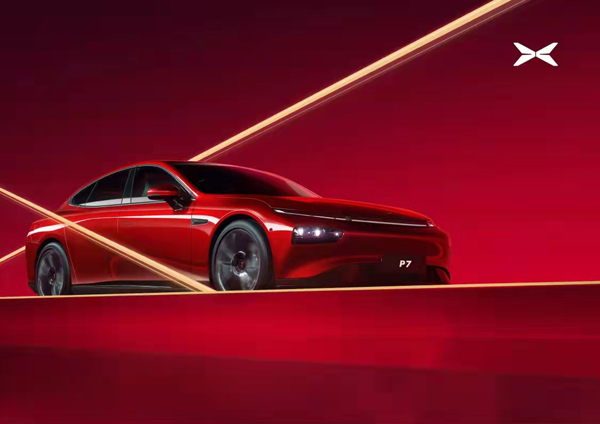 As of the end of 2021, the historical cumulative delivery volume of Xiaopeng Motors has exceeded 130,000 units. As the number of users continues to grow, Xiaopeng Motors has accelerated its deployment of charging and sales service networks. As of the end of November 2021, Xiaopeng Motors has launched 661 branded overcharge stations across the country, covering 228 cities, and operating 311 across the country Sales outlets cover 121 cities.
Source: Red Net
Author: Long Zhen
Editor: Tang Jieqiong
.