Stocks are based on the research report of Golden Unicorn analysts, authoritative, professional, timely and comprehensive, to help you tap potential thematic opportunities!
Original title: Xingxing Technology's financial bath sounded the delisting alarm and lost 3.8 billion yuan after a year and a half
Source: Yangtze River Commercial Daily
49,500 investors are miserable!
Xingxing Technology (300256.SZ) suddenly sounded the delisting alarm. Starting from August 24, the company's stocks have been subject to special handling of the "delisting risk warning", and the stock abbreviation has been changed from "Xingxing Technology" to "*ST stars(Rights protection)".
Such a huge change stems from an announcement. On the evening of August 20th, Xingxing Technology issued an announcement on the correction of previous accounting errors, stating that when preparing this year's semi-annual report, it found that there were accounting errors in the 2020 financial statements, so it adjusted it.
What is surprising is that the accounting error this time is extraordinary, and the magnitude of the adjustment is quite astonishing.
According to the announcement, this adjustment of accounting errors will reduce 2020 operating income of 3.167 billion yuan, operating costs 1.46 billion yuan, inventory 433 million yuan, accounts receivable 2.045 billion yuan, and net profit before tax 2.493 billion yuan, etc., respectively. Other payables were 1.048 billion yuan, other payables by related parties were 220 million yuan, and goodwill impairment was 876 million yuan.
Last year, the net profit (abbreviated as net profit) attributable to shareholders of listed companies disclosed in the original annual report of Xingxing Technology was 119 million yuan. Now it has become a loss of 2.426 billion yuan.
Such a large-scale adjustment of accounting errors directly pushed Xingxing Technology to the brink of delisting. However, something strange is why Xingxing Technology has made such a large-scale adjustment of accounting errors.
In the first half of this year, the company's losses amounted to 1.339 billion yuan. In addition to last year's year and a half, the company's total losses amounted to 3.765 billion yuan, and the company's net assets turned from positive to negative.
From the perspective of the market, Xingxing Technology is taking a financial bath.
Xingxing Technology was launched in 2011. It is mainly engaged in various window protection screens, touch display modules, precision structural parts and other businesses. The products are mainly used in consumer electronic products such as mobile phones, tablets, wearable products, notebook computers, as well as vehicles and industrial control , Medical equipment, precious metals and other fields.
In 2018, the company lost 1.699 billion yuan. At this time, the company is considering a change of ownership, and the market believes that the loss is the company's financial bathing, paving the way for the company.
In 2019, Xingxing Technology completed the change of ownership, and Pingxiang Fantike Network Technology Co., Ltd. (referred to as "Fantike") under the Administrative Committee of Jiangxi Pingxiang Economic Development Zone became its controlling shareholder.
In November last year, Xingxing Technology will increase regularly, and plans to raise 1.5 billion yuan for industrial layout. The controlling shareholder plans to invest 700 million yuan to participate.
In July this year, Xingxing Technology moved to a new location from Jiaojiang District to Jiangxi Pingxiang Economic and Technological Development Zone. This action is interpreted by the market as saying that under the control of state-owned assets, Xingxing Technology will bid farewell to the past and start a new life.
Unexpectedly, on August 17, Xingxing Technology received the "Notice" served by the Pingxiang Intermediate People's Court. The applicant Pingxiang HSBC Investment Co., Ltd. ("HSBC Investment") stated that Xingxing Technology could not pay off its due debts and it was obvious On the grounds of lack of solvency, it applied to the Pingxiang Intermediate People's Court to reorganize the listed company.
On August 2 this year, Xingxing Technology borrowed no more than 300 million yuan from Huisheng Industrial, a related party. On the evening of August 20, the company announced that it planned to borrow no more than 200 million yuan from Huisheng Industrial. In addition to this loan, since the beginning of the year, the company has borrowed 1.439 billion yuan from Huisheng Industry and its related parties.
It is worth mentioning that HSBC Investment, the applicant who applied to the court for reorganization this time, is a related party of Xingxing Technology and enjoys 50 million yuan of claims on Xingxing Technology.
According to market analysts, HSBC Investment, which only enjoys 50 million yuan in debt, has requested judicial reorganization, while Huisheng Industrial, which enjoys 1.439 billion yuan in debt, still provides loans to it. Therefore, this judicial reorganization may also be a financial bath.
In the secondary market, the stock price of Xingxing Technology has fallen 39.90% in the five trading days before the thunderstorm.
The sudden explosion of Xingxing Technology has caused great concern in the market. On the evening of August 22, the exchange issued an inquiry letter asking for specific reasons for accounting errors.
Get the three major stock trading artifacts for free! Limited quantity, first come first served >>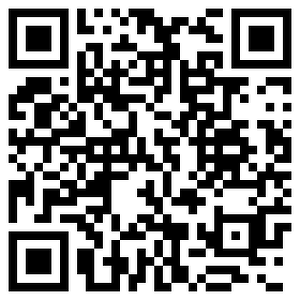 Massive information, accurate interpretation, all in Sina Finance APP
.