Ai Faner's early report reading
JD.com's "10 billion subsidy" entrance has been launched

my country's short video users exceed 1 billion

MOSS aims at general artificial intelligence

Apple blocks a ChatGPT-based app update

Bilibili will launch two self-developed games in the second quarter

Baidu search or provide search generation capabilities such as voice and image

Qualcomm demonstrates running Stable Diffusion on Android

Youtube to launch AI authoring tool

💡 We are once again tech guinea pigs

Spy photos of the first model of BYD F brand exposed

Suspected Huawei P60 sample exposure

Alipay and Ali Pingtouge cooperate to launch the payment chip

Starbucks "Siren Radio" launched

Douyin upgrades youth protection measures

"Black Myth: Wukong" Software Copyright Registration Approved

"Diablo 4" Announces Beta Test Trailer

Feng Xiaogang to star in the Chinese version of "The Hachiko of the Faithful Dog" finalized

"Detective Conan: The Dead of Baker Street" is scheduled to be released in China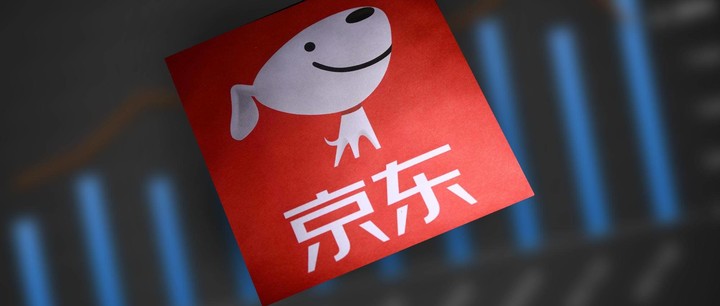 On March 2, according to feedback from JD app users, the "Ten Billion Subsidy" entry on the JD app homepage is now online.
JD.com's "Ten Billion Subsidy" page has the words "official subsidy", "free shipping" and "exclusive customer service" marked on the top of the page. The categories of subsidized products include computer digital, household appliances, mobile communications, drinks, skin care products, mother and baby Toys, personal care, home decoration, food, etc.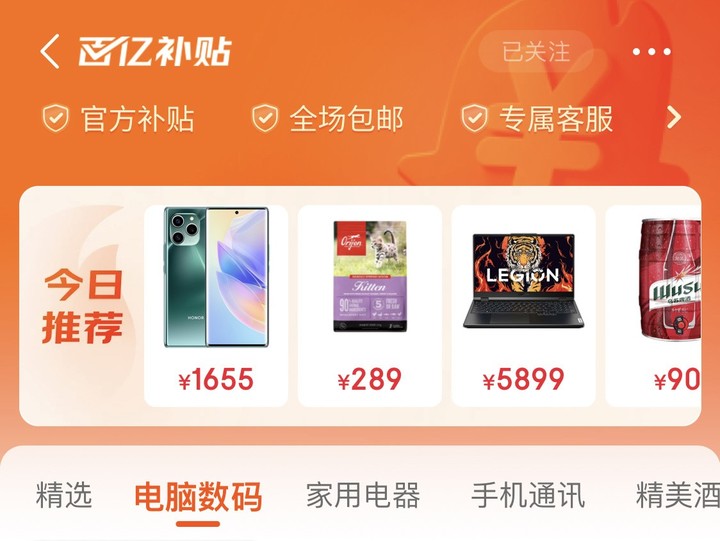 It is reported that JD.com's "10 billion subsidy" campaign will cover all categories, not just limited to JD.com's traditional advantageous categories such as 3C, and both self-operated and POP merchants will participate in it, and will have a first-level entrance in the JD.com app.
Source: Tech Planet & IT House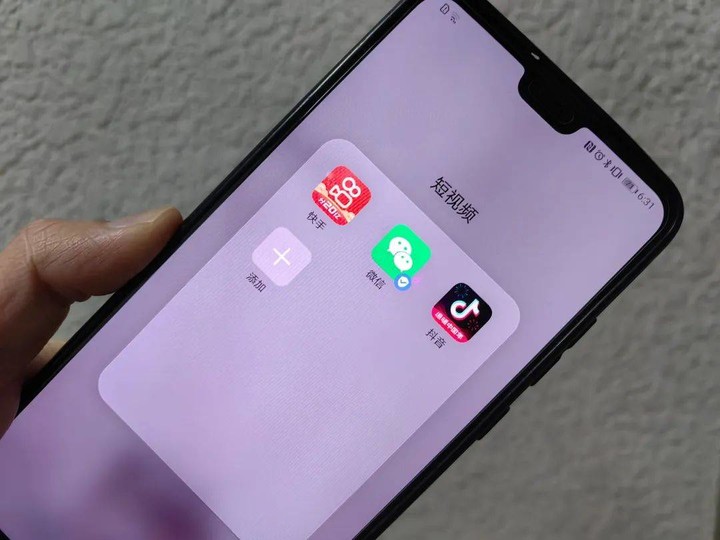 On March 2, the statistical report released by the China Internet Network Information Center showed that as of December 2022:
①The number of netizens in my country reached 1.067 billion, an increase of 35.49 million compared with December 2021, and the Internet penetration rate reached 75.6%;
② There are 380 million online fitness users in my country, accounting for 35.6% of the total Internet users;
③The number of short video users exceeded 1 billion for the first time, and the user utilization rate was as high as 94.8%. The number of short video users increased from 648 million to 1.012 billion in five years.
Source: CCTV News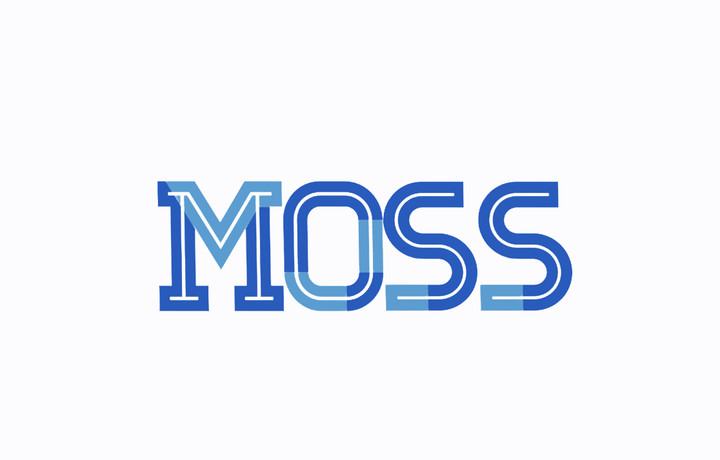 On March 2, Professor Qiu Xipeng, a developer of the MOSS language model at Fudan University and a natural language processing laboratory, recently predicted that in the next 5 to 10 years, people will accept general artificial intelligence as they accept search engines now.
He said that the positioning of MOSS is the most cutting-edge exploration in the field of natural language processing and even the field of general artificial intelligence: "Maybe the industry pays more attention to its landing performance, and we pay more attention to its next-generation development, that is, how to realize general artificial intelligence. "
Although MOSS is an order of magnitude smaller than ChatGPT in terms of parameter scale, Qiu Xipeng said that the purpose of developing the MOSS model is to explore and verify ChatGPT's technical route on tens of billions of parameters, so as to prove that the Chinese team is not behind in technical implementation in foreign countries.
In terms of building MOSS data corpus, Qiu Xipeng said that the team has begun to construct some high-quality Chinese data by itself, but it still takes time.
Source: China Business News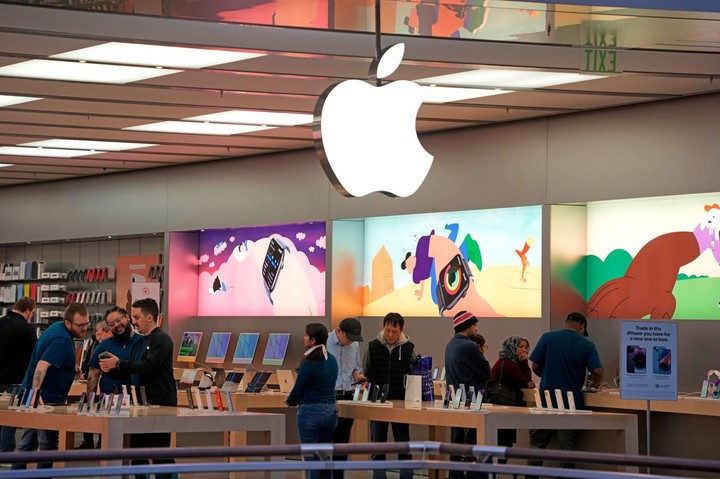 On March 2, Apple rejected the email app BlueMail's App Store update, citing concerns that its new ChatGPT-based AI features might generate inappropriate content for children.
Apple's App Review Team believes that, considering the above issues, BlueMail should increase the user age rating to 17 and above, or set up a content filtering function.
BlueMail is currently set up for users ages 4 and up. BlueMail responded that the 17-and-over rating is for apps that may include offensive language, sexual content, etc., and that "this requirement is unfair" because "other apps with similar AI capabilities and no age restrictions have submitted to Apple users open to use".
Source: WSJ

According to the news on March 2, the financial report shows that Bilibili's Q4 revenue in 2022 will be 6.1 billion yuan, and the market expects 6.168 billion yuan, a year-on-year increase of 6%. In fiscal year 2022, Station B's total revenue increased by 13% year-on-year to 21.9 billion yuan, with a net loss of 7.5 billion yuan, an increase of 10% from the previous year's net loss of 6.8 billion yuan.
In the earnings conference call, Chen Rui, chairman and CEO of Bilibili, said that in terms of games, Bilibili will focus on the fields of two-dimensional cards and other fields, polish self-developed game products, and predict that in the second quarter of this year, there will be Two self-developed games have been launched.
In terms of AIGC, Chen Rui said that in terms of search experience, AIGC will bring great benefits to the search experience of station B; in terms of UGC platform development, AIGC can greatly improve the efficiency of creators; in addition, the virtual UP host The track will also benefit.
Source: Wall Street News & Sina Technology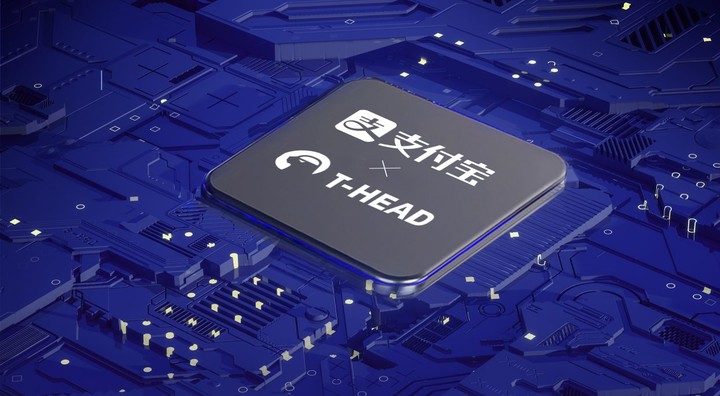 On March 2, Alipay announced the "Payment Core" plan at the Pingtouge Xuantie RISC-V Ecological Conference. The first batch of Chinese chips with chip-level secure payment capabilities will be jointly launched by Pingtouge and Alipay.
It is understood that the "Payment Core" will pre-embed Alipay's payment components in an independent encryption chip. Consumers bind their Alipay accounts through the Internet, and then display the QR code or barcode on the wearable device in the consumption scene to complete the payment.
Wearable devices with integrated payment core security payment capabilities are safe and convenient, which lowers the threshold for people to use electronic payments, and is especially suitable for elderly people's travel consumption and small payment scenarios.
Source: Jiemian News & TechNode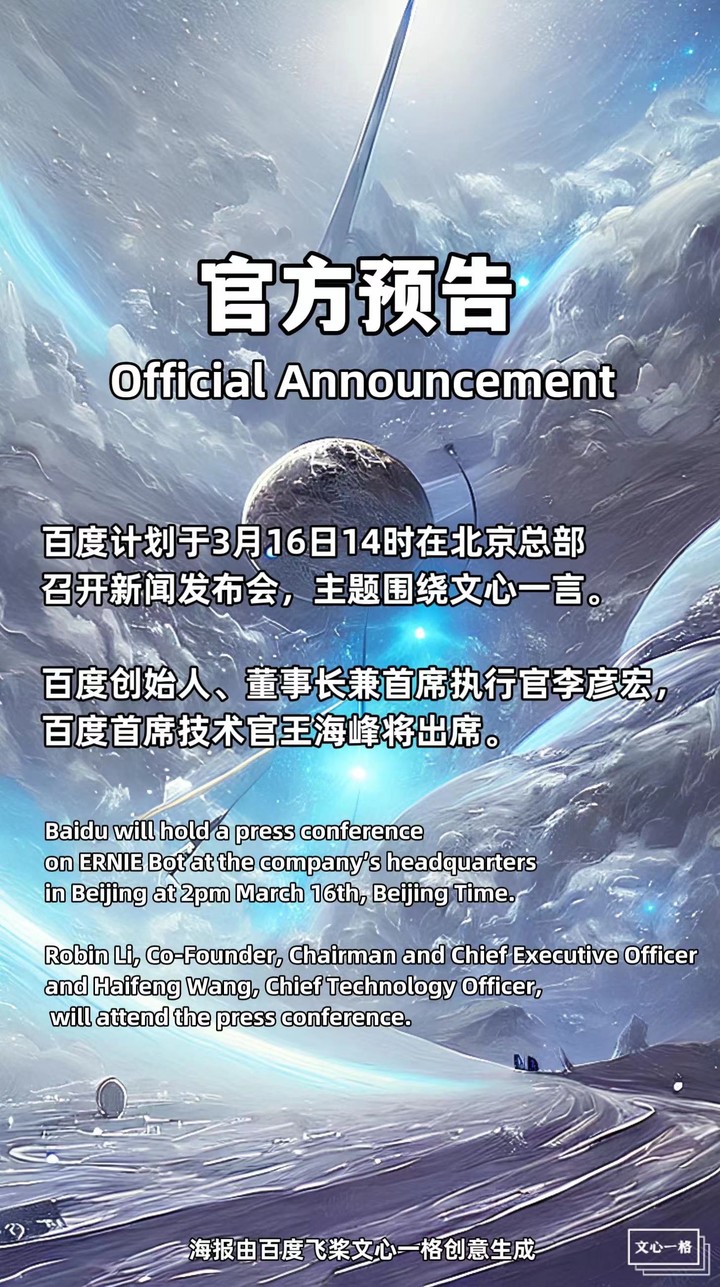 According to news on March 2, Baidu has recently submitted to register several trademark names such as Searchat, Baidu Baixiaosheng, Baidu Xiaosou, and Chatflow, which are suspected to be related to Baidu's plan to integrate Wenxinyiyan with its search products.
According to relevant sources close to Baidu, Baidu Search may provide multi-modal search capabilities such as text, voice, and images, as well as AI generation capabilities after integrating Wenxin Yiyan across the board.In addition, according to the registered name, this product upgrade may be equipped with Du Xiaoxiao, a digital human previously launched by Baidu app, to provide smarter AI conversational search.
Baidu previously announced that it plans to hold a press conference at its Beijing headquarters on March 16, or officially release Wenxin Yiyan.
Source: Science and Technology Innovation Board Daily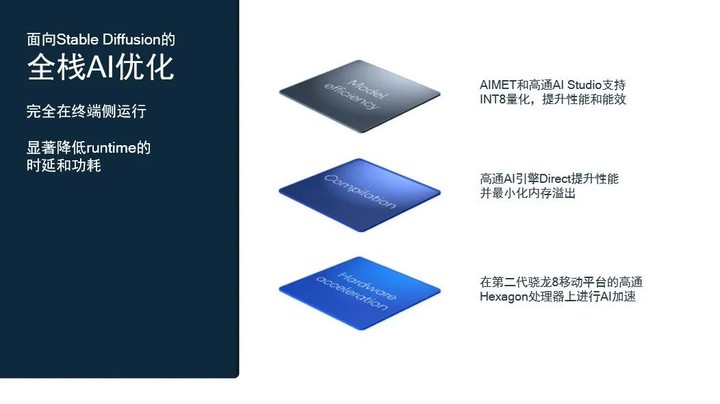 On March 2, Qualcomm AI Research used the Qualcomm AI software stack to perform full-stack AI optimization, achieving the first deployment of Stable Diffusion on Android smartphones.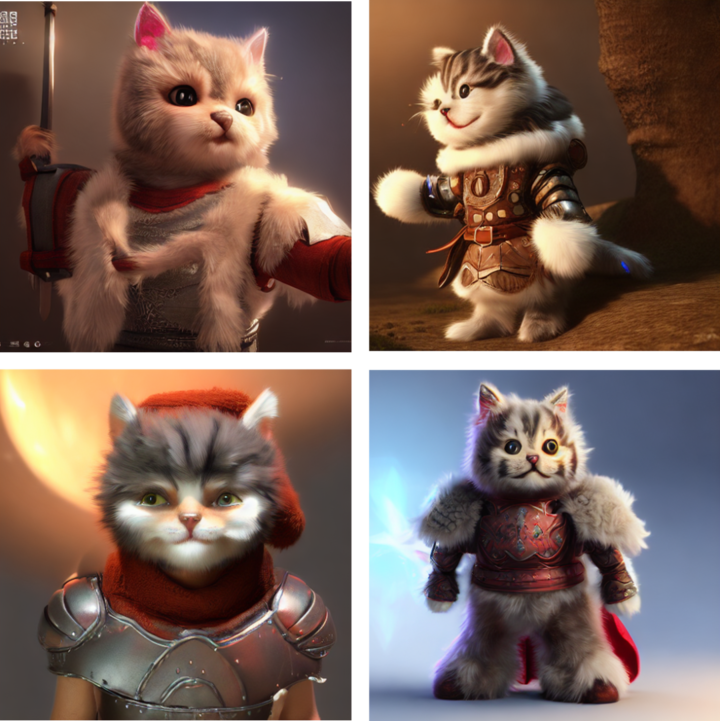 Image generated by Stable Diffusion using the text prompt: "Super cute fluffy cat warrior in armor, realistic, 4K, ultra-detailed, V-Ray rendering, Unreal Engine"
This full-stack optimization culminated in Stable Diffusion running on a smartphone, performing 20 steps of inference in 15 seconds to generate a 512×512 pixel image.
Source: Qualcomm China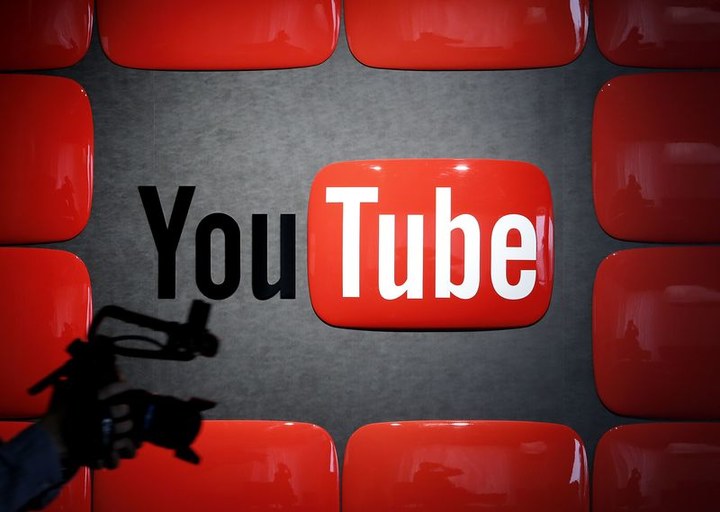 On March 2, YouTube's new CEO Neal Mohan said in a letter to the YouTube community that he will launch AI creation tools for YouTube creators.
Users will then be able to "virtually swap out outfits in videos" or create "dreamlike movie scenes," Mohan said.
Neal Mohan also emphasized that this AI function will have "thought-out guardrails" and "responsible acceptance of the protection measures of this technology".
Source: Bloomberg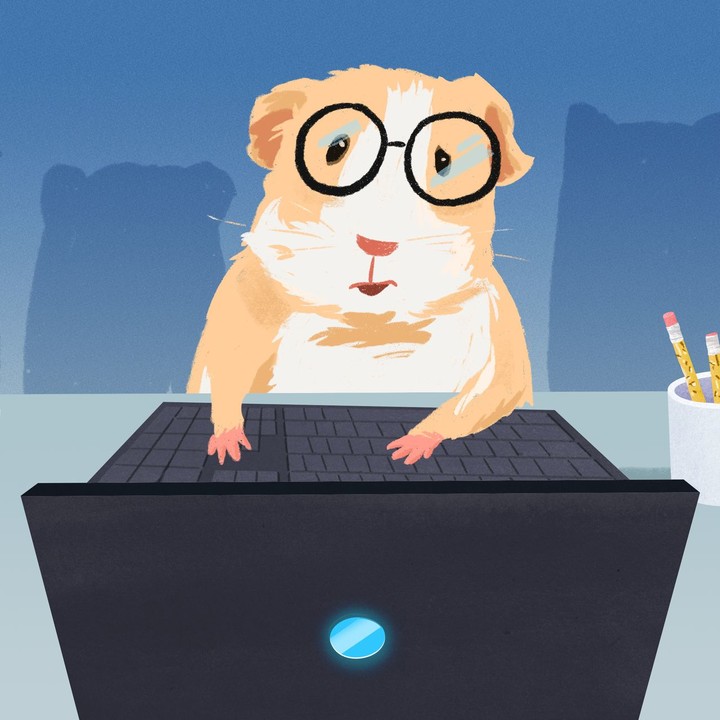 Even Microsoft itself admits that the new Bing is immature. And the way it perfected Bing was by inviting users on a waitlist to conduct a private beta.
This means that users who think they are enjoying Microsoft services are actually "guinea pigs" used by Microsoft to test AI.
Nathan Lambert, a research scientist at the AI ​​company Huggingface, said that without these massive amounts of data provided by real people to help improve AI, these AI companies will be forced to spend hundreds of thousands or even millions of dollars to competitors to obtain the text needed for training.
This is what Tesla is doing too. For example, it has been launching a beta version of fully autonomous driving for car owners to collect data to develop the eventual "full self-driving."
Recently, Tesla had to recall more than 360,000 vehicles in the United States because of problems with its full self-driving test version.
According to a study by University of California professor Celeste Kidd, if people are exposed to the wrong content at the beginning of learning new information, this false impression may persist for a long time. And it is possible that AI is contributing to the spread of these misinformation.
Kidd gave a somewhat extreme example as a metaphor: "Imagine that you add some suspected carcinogens to public drinking water and want to see if it will cause cancer." (Although you don't know what the result will be, but wait until there are any Problems arise,) you are irreparable – so, now people have cancer."
Still, Lambert says the fact that we're all guinea pigs doesn't mean the experiment shouldn't be done. More importantly, everyone should be informed about the dangers of participating in experiments.
"I'd rather Microsoft do this experiment than a startup, because Microsoft will at least fix the problem when the media criticizes it. People better know that the dangers of artificial intelligence are coming."
The point of view of this article comes from https://go.ifanr.com/GfXNkA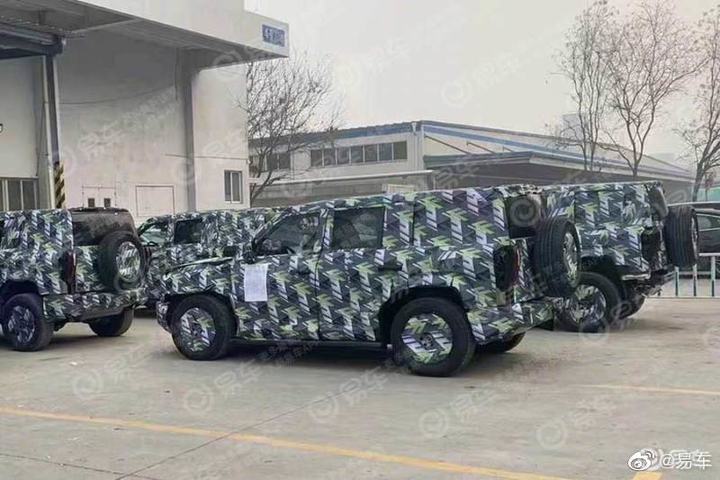 According to news on March 2, spy photos of the first model of BYD's F brand were exposed.
From the appearance point of view, the first model of the F brand has a body profile similar to that of the U8. The new car is also equipped with an external spare tire, and the door handles are non-hidden.
Based on previous news, the F brand's future product lineup will cover multiple market segments such as sports cars, off-road SUVs, and coupes. The first model focuses on the off-road field, and its overall performance is comparable to the Mercedes-Benz G-Class. The new brand and the first model will be released within this year.
Source: Bitauto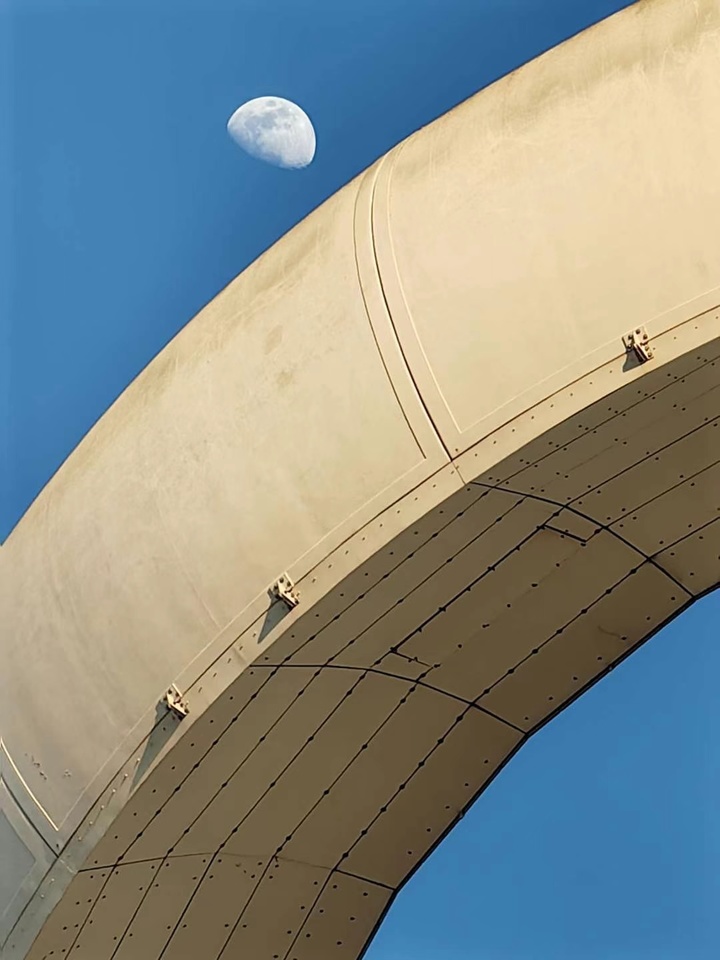 According to news on March 2, Huawei Terminal BG and Chief Operating Officer He Gang recently released live photos of MWC 2023 in Moments. It is speculated that the new camera used for the shooting should be the upcoming Huawei P60 series.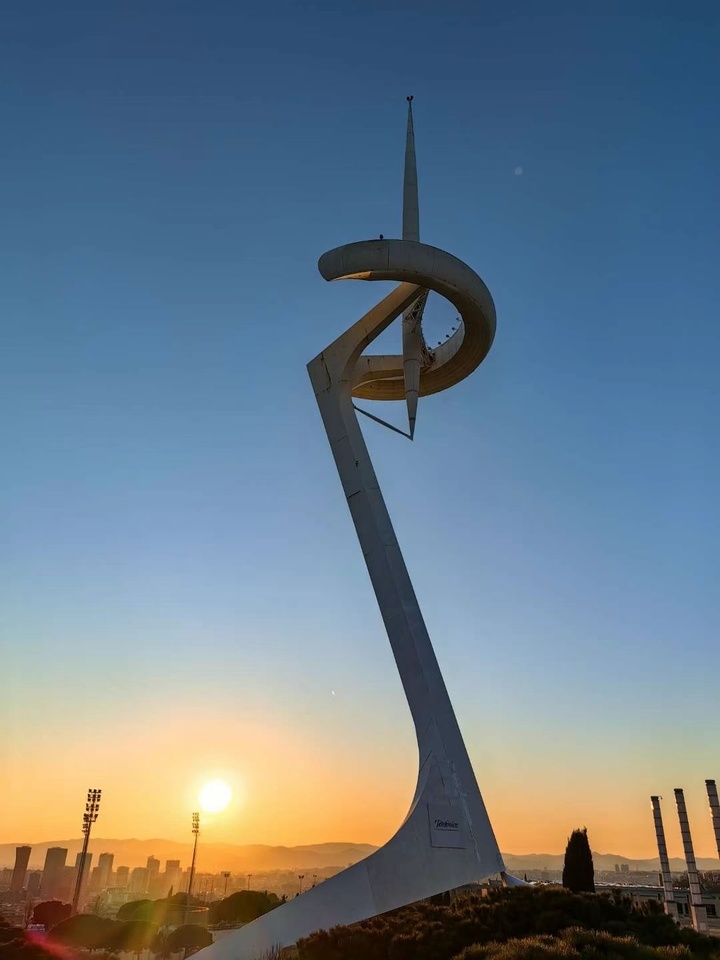 According to @数码问话站, the Huawei P60 Pro will be equipped with a rear three-camera, equipped with a 64-megapixel telephoto camera model OV64B, supports 3.5x optical zoom, and uses an RYYB sensor to support variable aperture.
Source: Fast Tech & IT House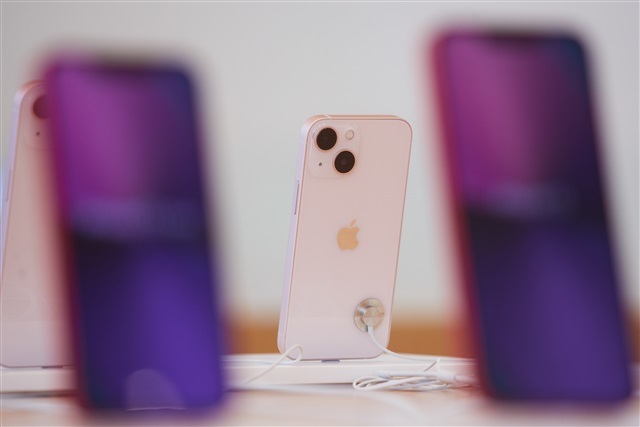 According to news on March 2, since the A17 processor of this year's iPhone 15 Pro series will use the 3nm SoC, the performance and efficiency have been significantly improved.
It was previously reported that Apple has won all the initial orders for TSMC's first-generation 3-nanometer technology, and it is expected that the Android market will face a severe situation in 2023.
However, similar to the iPhone 14 series, it is expected that this chip will only be used in the iPhone 15 Pro and iPhone 15 Pro Max models.
Source: DigiTimes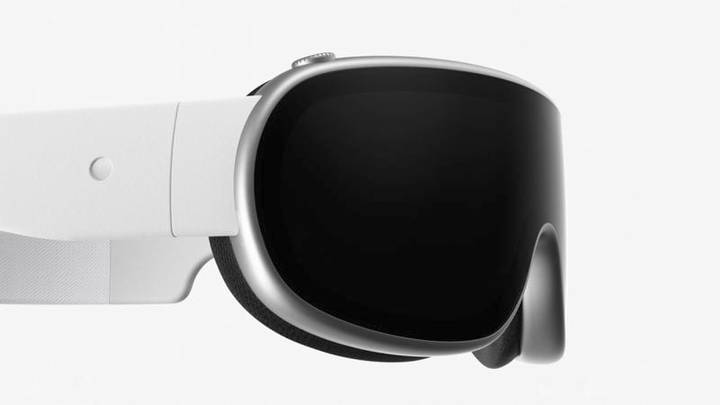 According to news on March 2, Apple plans to introduce a new Continuity function for its AR/VR headset, allowing the headset to seamlessly relay with other Apple devices such as the iPhone in the workflow.
According to Apple's description in a patent application, the wearer of the head-mounted display can send emails from the iPhone to a larger virtual display through gestures or switching eyes, and then use the head-mounted display to recognize hand movements and continue to use "air typing". ' to compose the email.
Another way to do this is to "enhance the desktop Mac" by placing the "accessory window" on the edge of the Mac display screen.
Source: Macrumors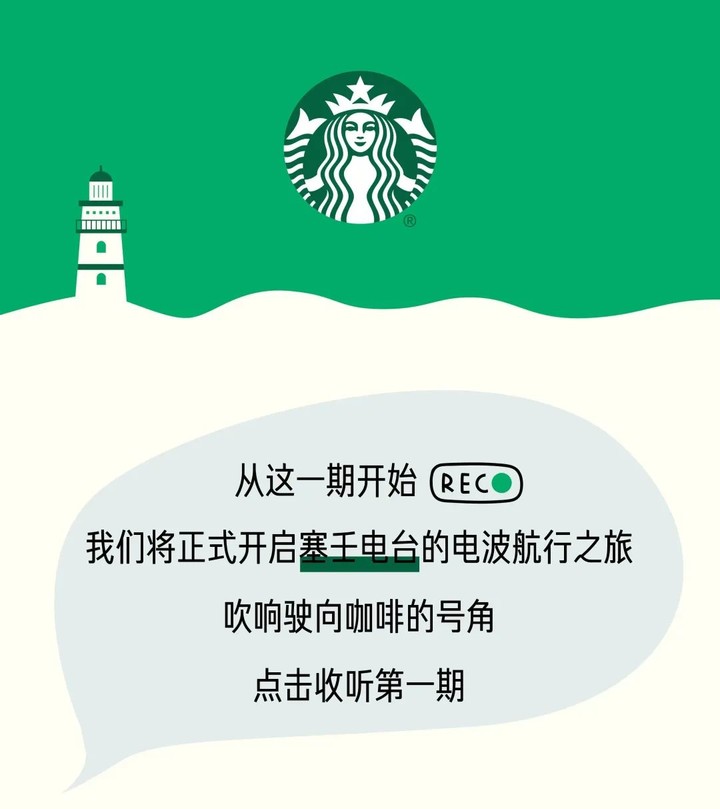 On March 2nd, the first episode of the Starbucks brand podcast "Siren Radio" was launched a few days ago.The theme of the first issue of the radio station is "Before Coffee Became Coffee".
The program invited two Starbucks partners to participate as "crew" and share their coffee journey knowledge with the navigator.
In recent years, podcasts have gradually become a medium for subtly conveying brand values. Starbucks' "Siren Radio" is aimed at loyal users of the brand and deep coffee lovers. The content is closely related to the brand's coffee culture, which strengthens the brand culture and deepens the existing community.
Source: SocialBeta

On March 2, the Douyin official Weibo announced the launch of the Douyin Guardian Center, and iterated the functions of the three major anti-addiction tools: the youth mode, the parent-child guardian platform, and the use management assistant.
After the Douyin Guardian Center is launched, users can open the youth mode and elder mode by searching for "Douyin Guardian Center".
In terms of youth mode, real-name authentication users under the age of 14 will automatically enter the youth mode, which can be used for up to 40 minutes a day by default, and cannot be used from 22:00 in the evening to 6:00 the next day, and functions such as live broadcast, recharge, and rewards are turned off.
Source: Interface News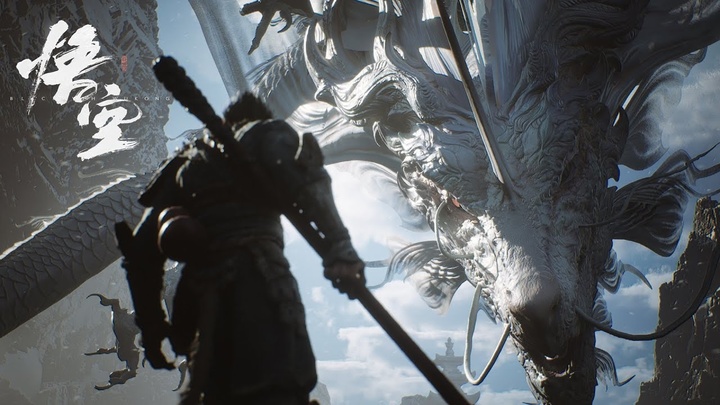 According to the news on March 2, the copyright registration information shows that Hangzhou Youke Interactive Technology Co., Ltd.'s "Black Myth: Wukong" game software copyright has been registered and approved.
The current version number is V1.0, the development completion date is November 7, 2022, and the registration date is January 20.
"Black Myth: Wukong" is developed based on Unreal Engine 5 and supports NVIDIA DLSS to enhance the performance and picture quality of the game. It will be released in the summer of 2024.
Source: IT Home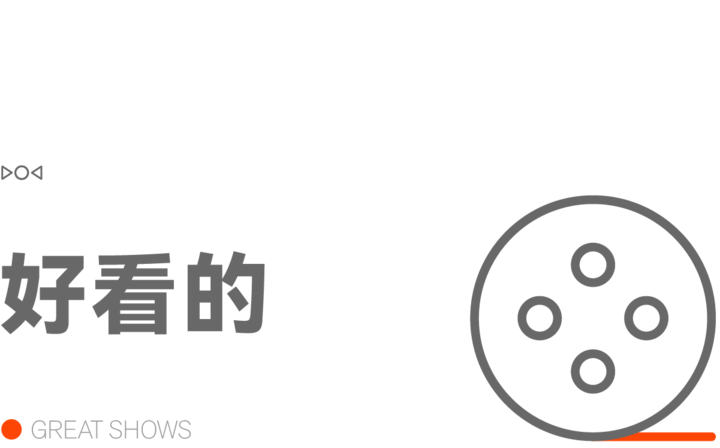 According to news on March 2, Diablo's official channel released a 30-second trailer, showing part of the BETA test that will start on the 18th.
The Beta test of "Diablo 4" will allow players to experience the plots and tasks of the prologue and the first act. The characters can be upgraded to level 25 and have the opportunity to challenge a world BOSS.
The beta test of "Diablo 4" will start from March 18-20, and the official version of the game will be launched on June 6, 2023. Pre-order immediately to get the qualification to participate in the first wave of beta tests.
Source: YouTube @diabloTW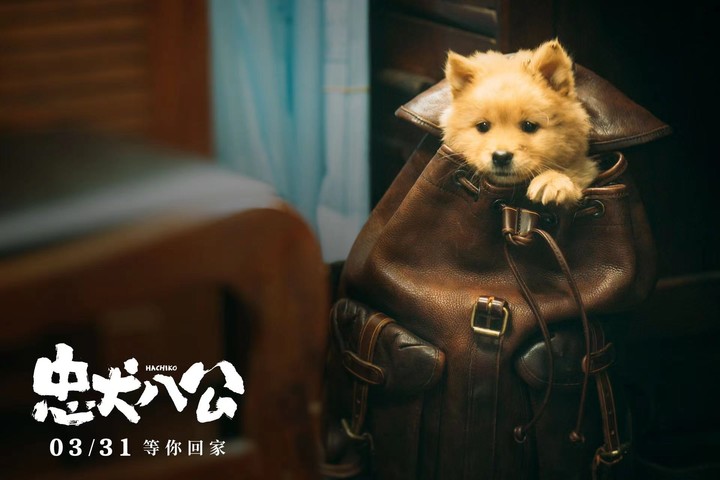 Click on the picture to jump to view the preview
According to news on March 2, the movie "Hachiko" announced that it will be released nationwide on March 31.
This film is adapted from Shinto Kaneto's original script "The Story of Hachi Gong", telling the story of the Chinese pastoral dog Hachitsu and the family of five members of the university professor Chen Jingxiu.
The film is directed by Xu Ang, who once directed "Twelve Citizens", starring Feng Xiaogang and Chen Chong, and starring Bai Jugang and Huang Chutong.
Source: Mtime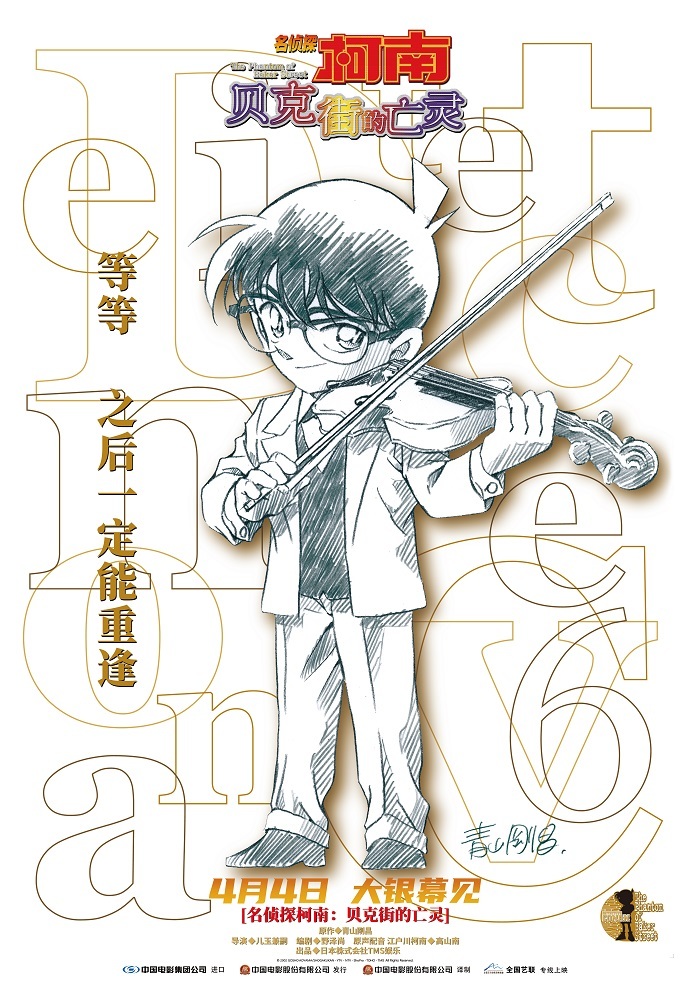 According to news on March 2, the theatrical version of "Detective Conan" "Detective Conan: The Dead on Baker Street" released a finalized poster, officially announcing that it will be screened on the mainland on April 4.
The film is set on the stage of "ancient London" reproduced through virtual reality technology, and tells the story of Conan's group and the out-of-control artificial intelligence.
Directed by Kaneji Kodama and written by Takashi Nozawa, the film is the sixth part of the theatrical version of "Detective Conan". The finalized poster was drawn by the author of "Detective Conan", Gosho Aoyama himself.
Source: Mtime