Ai Faner's early report reading
Tesla shareholders send joint letter asking Musk to focus on Tesla
Netzhiyi sues Blizzard for owed 300 million
Apple gets court support in antitrust case with Epic Games
Starship launch severely damages launch pad
Generative AI increases employee productivity by 14%
Tesla's Shanghai factory may ship to North America for the first time
"Hua Xiaozhu" holds an open platform co-creation meeting for the first time
💡 Lu Qi: You are just moving bytes
vivo S17 Pro running score exposure
Baidu Wenxin Yiyan Enterprise Service Internal Test Demo Exposure
iPhone 14 satellite emergency function saves stranded students
The popular "Frog Loafers" is officially launched
LVMH plans to move more of its brand headquarters to Shanghai
Coach launches sub-brand focused on recycling
'Super Mario Bros.' is expected to hit $1 billion at the box office
"Moana" will be made a live-action movie
"Gentle Shell" is scheduled for June
Tesla shareholders send joint letter asking Musk to focus on Tesla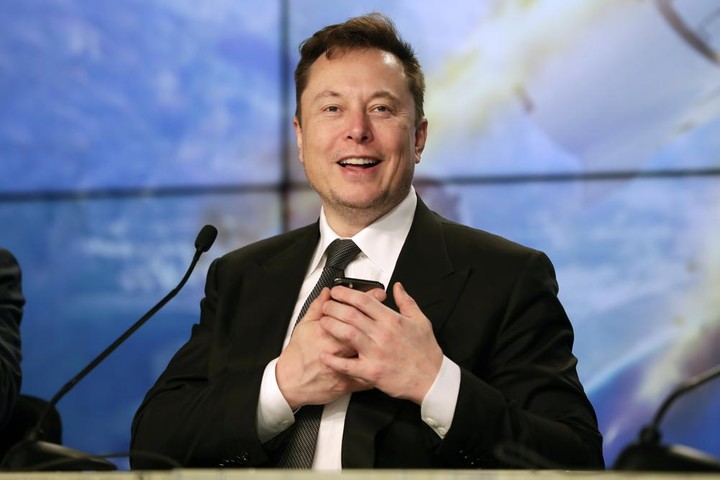 Tesla shareholders asked Musk to focus on Tesla business.
The joint letter also calls for the replacement of directors who are close to Musk.
Every now and then the board considers changing the CEO, but fails.
Corporate boards can and should intervene if a CEO appears distracted or unduly focused on other businesses.

However, the board has allowed Elon Musk to run multiple companies, leaving him unable to address the multiple strategic and competitive issues facing Tesla.
A number of Tesla shareholders jointly wrote a joint letter expressing their dissatisfaction with Musk to the board of directors.
These shareholders include Union Bank's Office of the New York City Comptroller, the Danish Pension Association, and the Social Justice Investor Advocacy Group.
Shareholders believe the board should ensure that Tesla has a CEO who can work "full-time" at the company, and have proposed an overhaul of Tesla's board that would allow directors close to Musk to step down.
Investors further believe that such a strategy is necessary as Tesla is losing market share in the high-performance electric vehicle market.
Without a full-time CEO and a board willing to provide meaningful oversight, we fear Tesla will not be able to effectively navigate an increasingly competitive environment in electric vehicle sales, a changing global regulatory landscape, shifting consumer preferences, Ongoing supply chain challenges and investor expectations.
In fact, this is not the first time.
Last year, former Tesla board member Antonio Gracias said that every now and then the board considered finding someone else to be CEO, but failed: "We couldn't find anyone."

Netzhiyi sues Blizzard for owed 300 million
According to 36 Krypton, Shanghai NetEase Network Technology Development Co., Ltd. recently filed a lawsuit against Blizzard Entertainment Co., Ltd. for violating a series of license agreements in Shanghai, demanding the refund of 300 million arrears, including "World of Warcraft" that NetEase has paid in full. Refunds for discontinued games, prepayments for unsold game inventory, prepaid deposits for several undeveloped games, etc.
The case also involved the related agreements of "World of Warcraft" and other national service agency games, which contained a number of unequal clauses that favored Blizzard's unilateral rights and interests. There was huge controversy over the legality and enforceability of the relevant clauses.
According to people familiar with the matter, the primary reason Netease sued Blizzard was because Blizzard refused to undertake the refund obligation for players of the national server, and refused to pay Netease the prepaid commission related to the refund of the national server, involving an amount of nearly 100 million yuan.
In addition, the lawsuit involves some of the terms signed between Blizzard and NetEase, including requiring NetEase to pay a huge amount of deposits for several games in advance, and Blizzard has not yet refunded the relevant deposits when the relevant games have not been developed.
Apple gets court support in antitrust case with Epic Games
An appeals court upheld Apple's App Store policy in an antitrust lawsuit brought by Epic Games.
The court largely sided with Apple, ruling that the company's control over the App Store and the fees it charges are unlikely to change significantly as a result of the legal action.
In 2021, a U.S. district judge concluded that Apple's policies prevented consumers from getting lower prices, but rejected Epic's claim that the App Store violated federal antitrust law by operating like a monopoly. The decision is a victory for Apple and suggests that the company's App Store policies will remain largely unchanged.
Starship launch severely damages launch pad
The SpaceX "Starship" and the spacecraft integration system were tested on the 20th, but the rocket exploded shortly after liftoff.
According to new news, the launch caused serious damage to the launch pad in Boca Chica, Texas, and repair work is expected to take months, which may delay subsequent launch plans and drag down NASA's development of rockets for moon missions .
Photos of the launch site showed that after the "Starship" took off, the launch tower stood upright and the launch pad was damaged. The picture shows a huge pit below the launch pad, about 7.6 meters deep.
Generative AI increases employee productivity by 14%
New research from Stanford and MIT found that at a Fortune 500 software company, employees who had access to generative artificial intelligence tools were, on average, 14 percent more productive than those without access.
This is the first study outside of the lab to actually assess the impact of generative AI tools at work.
The study found that lower-skilled customer service agents benefited the most from AI tools. The productivity and performance of such employees increased significantly, possibly because AI tools were able to incorporate the knowledge and experience of the company's best employees.
Another study at OpenAI not long ago predicted that 80% of US employees will have at least 10% of their work tasks affected by ChatGPT. ChatGPT and future software tools built using its underlying technology will affect about 19% of jobs in the US, where at least 50% of tasks can be replaced by AI.
Tesla's Shanghai factory may ship to North America for the first time
According to Reuters, according to a production memo and an insider, Tesla has begun production in Shanghai of the "Model Y" model that will be sold in Canada. This will be the first time the company has shipped a vehicle produced in China to North America for sale.
Last weekend, Tesla announced on its official website that it will offer a new, lower-priced rear-wheel-drive version of the Model Y in Canada, which will be cheaper than the existing long-range version of the model in the Canadian market1 Ten thousand Canadian dollars (approximately RMB 50,000).
The production memo also shows that the facelifted vehicle has completed the design and testing phase and will be produced soon for sale in North America. The target for this quarter is to produce nearly 9,000 vehicles.
In this regard, a relevant person from Tesla China said that there is currently no relevant response to the above news.
"Hua Xiaozhu" holds an open platform co-creation meeting for the first time
At the "Happy Flower Gathering" 2023 Huaxiaozhu Open Platform Co-creation Conference, the Huaxiaozhu Open Platform disclosed its new mission, goals and plans for the first time.
Liu Xun, deputy general manager of Huaxiaozhu Taxi, said: "Our mission is to make the taxi business of our partners easier. At the same time, we will work with our partners to serve drivers and passengers well."
He explained that the Huaxiaozhu open platform not only provides traffic, operating experience, finance and public welfare services for online car-hailing business partners and drivers, but also provides safe, cheap and certain online car-hailing travel services for multiple users. .
💡 Lu Qi: You are just moving bytes
On April 22, 2023, Lu Qi gave a small-scale speech in Shanghai, mentioning the nature of digital products and companies, as well as our future:
Most digital products and companies today, including Google, Microsoft, Ali, and Byte, are essentially information transfer companies. It must be remembered that everything and everything we do, including most of the companies in this room, is moving information. Nothing more than that, You just move bytes (that's all, you just move bytes). But it was good enough to change the world.

In the future, the only value is how much insight you have… This inflection point of the big model will basically affect all people and blue-collar workers in the service economy, because they are models. Unless you have unique insights, the services you are engaged in today There are large models. Typical careers for the next era, we think of as entrepreneurs and scientists.
Read the full speech 👉🏻 https://go.ifanr.com/YAgje5

vivo S17 Pro running score exposure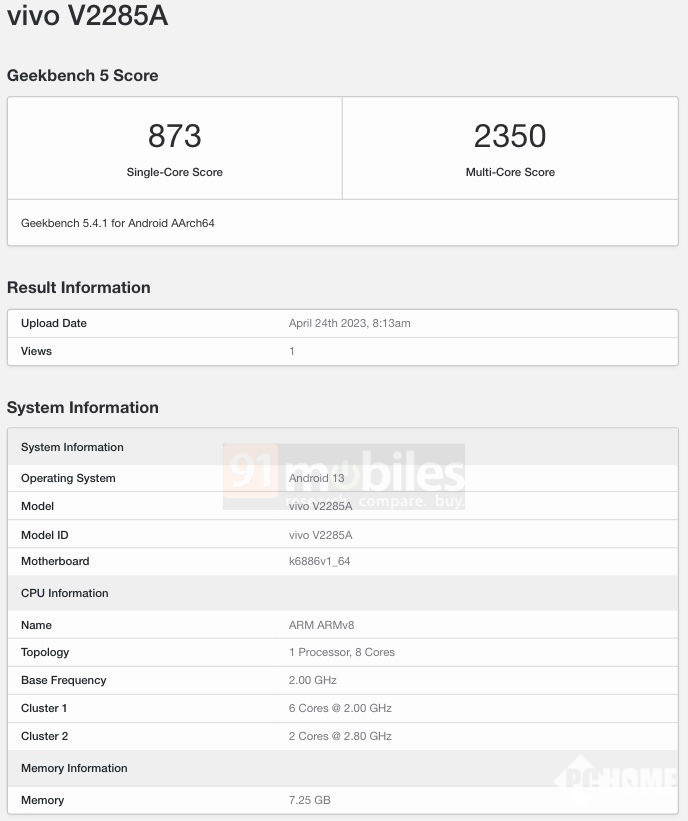 Recently, a mobile phone model "vivo V2285A" of vivo company appeared on the Geekbench benchmark website, and it is estimated to be the vivo S17 Pro.
The vivo S17 Pro is equipped with Dimensity 7200 processor, optional 8GB of running memory, pre-installed Android 13 operating system, with a single-core running score of 873 points and a multi-core running score of 2350 points. Previously, some media broke the news that the vivo S17 series mobile phones will be equipped with BOE OLED curved displays with a resolution of 1.5K.
Baidu Wenxin Yiyan Enterprise Service Internal Test Demo Exposure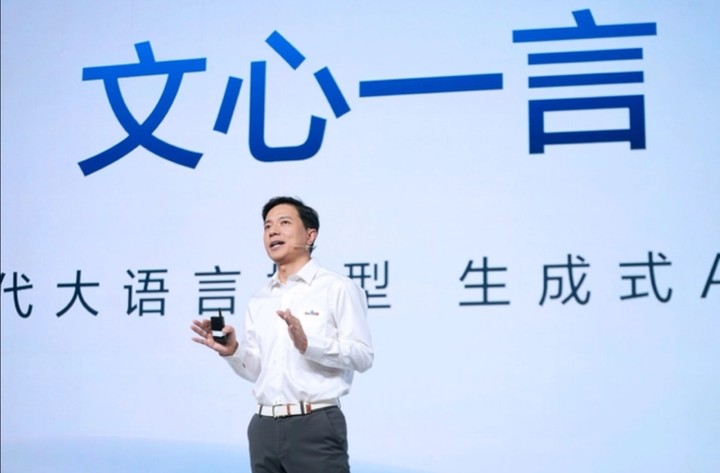 According to the Sci-Tech Innovation Board Daily, it was learned from an email sent by Baidu to customers that Baidu had previously launched an internal test of Wenxinyiyan's enterprise service.
Judging from the exposed demos, Wenxinyiyan's corporate services will be the first to cover corporate office, travel services, e-commerce services, government services, financial services and other scenarios in the future, enabling PPT production, document generation, and travel itinerary planning, booking and Adjustment, e-commerce delivery script generation, digital human live broadcast, financial information retrieval and investment proposal generation, etc.
iPhone 14 sends SOS signal via satellite to save stranded students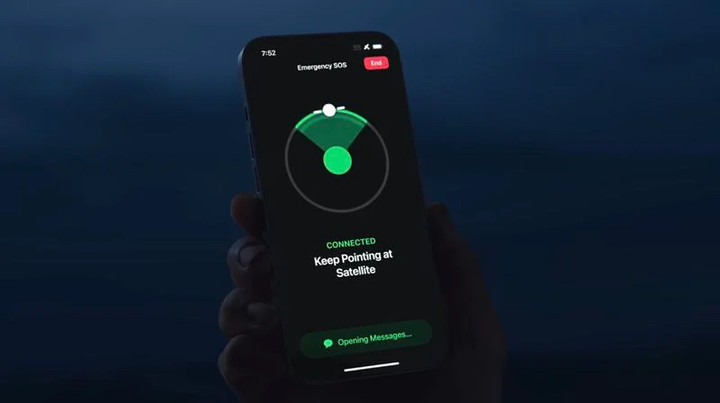 The satellite SOS emergency service function of Apple iPhone 14 can call for help from local emergency rescue units in places where there is no mobile signal connection.
Launched in September 2022, the feature allows iPhone 14 users to get help in an emergency via satellite communications.​
When three students became trapped in a 500-foot canyon in Utah and developed hypothermia,​they used this feature to call emergency responders. ​Emergency crews managed to locate them and free them. ​These students recommend carrying a satellite phone just in case when they venture out.​

The popular "Frog Loafers" is officially launched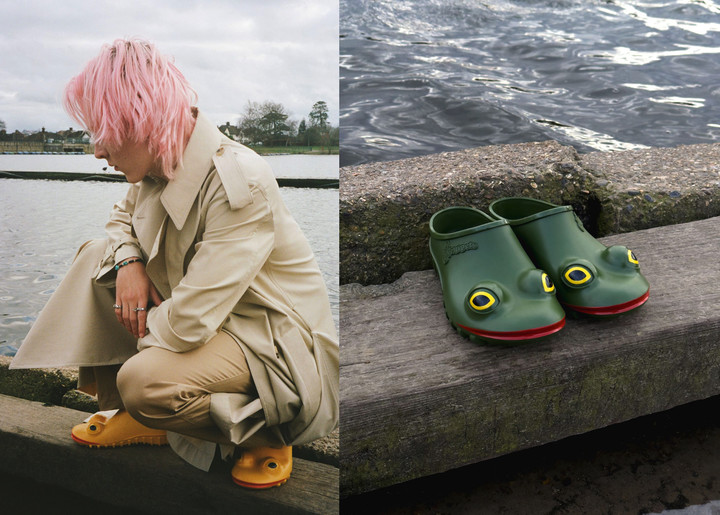 JW Anderson teamed up with the British brand Wellipets to launch a new joint series based on frogs.
Princess Diana wore them to her children so they were on the page of every newspaper – and every kid in Britain has been wearing them since then.
Evoking happy memories of the past, JW Anderson and Wellipets collaborate to release adult-sized frog loafers, unisex and available in three colorways – green, yellow and blue.
LVMH plans to move more of its brand headquarters to Shanghai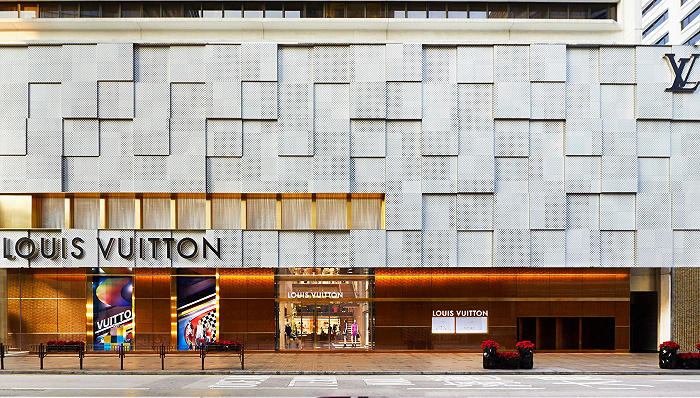 Bloomberg quoted sources as saying that LVMH Group plans to move more regional headquarters of its brands to Shanghai. In the future, the group will pay more attention to new first-tier cities including Chengdu.
Previously, the Asia-Pacific headquarters of the LVMH brand was located in Hong Kong, managing the entire Asian market. However, after adjustment, the Southeast Asian market is managed by the office in Singapore, and the mainland, Macau and Taiwan markets are taken over by the Shanghai office. The scope of management of the Hong Kong office in China has been reduced to Hong Kong. According to sources, the recovery speed of the brand after the epidemic in Hong Kong is far less than that in other parts of the Greater China market.
LVMH predicts that this year, more Chinese consumers will stay in the mainland to buy luxury goods, and their consumption proportion is expected to double that before the epidemic.
Coach launches sub-brand focused on recycling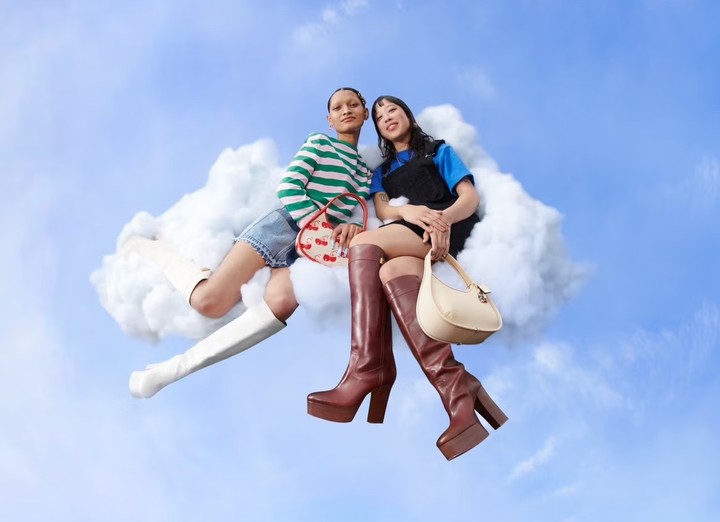 Coach has launched a new sub-brand, Coachtopia, focusing on circular craftsmanship and innovative collaboration, and has established a community to implement cooperation plans, inviting more new generation Z talents to join.
According to the "Made Circular" design concept, it is intended to reduce the generation of new materials by using waste for handmade and designing products that can be reimagined, remade and recycled.
Each of Coachtopia's products comes with a digital passport "accessible via NFC chip or QR code", allowing customers to be transparent about its materials and impact, and offering trade-in and restoration services.

'Super Mario Bros.' on track to break $1 billion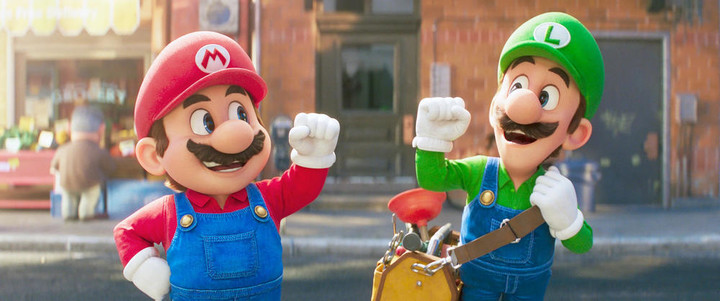 The film earned $58.2 million at the North American box office last weekend, making it the highest-grossing animated film in its third week in North America.
The film currently has a cumulative total of 434 million US dollars in North America and 872 million US dollars worldwide. With Japan and South Korea set to open this weekend, the film will cross the $1 billion mark next week.
"Moana" will be made a live-action movie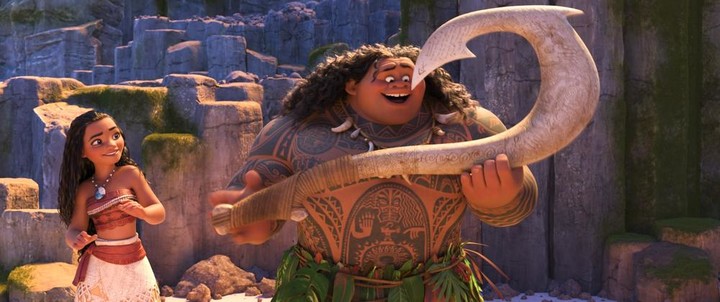 Dwayne Johnson announced he and Auli'i Caravajo will return to star in the live-action "Moana" filming this October.
The cartoon of the same name was released in 2016. It tells the story that in the South Pacific a long time ago, Moana, who was born in a navigating family, embarked on an adventurous journey to find the legendary mysterious island.
"Gentle Shell" is scheduled for June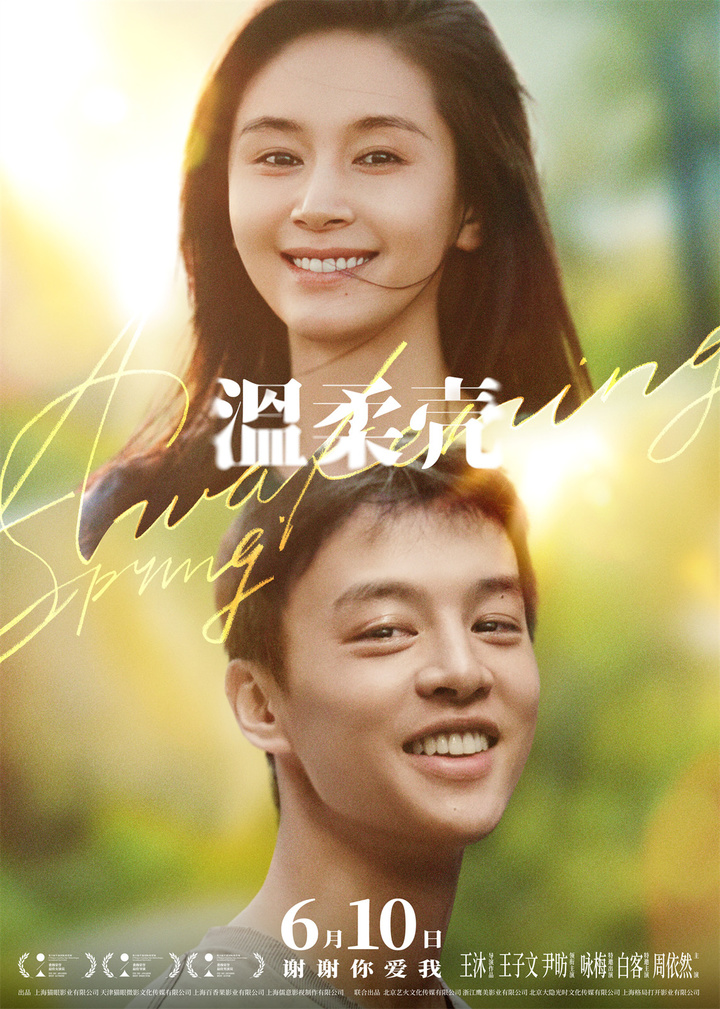 Written and directed by Wang Mu, with Wang Ziwen and Yin Fang as the leading actors, Yongmei is invited to star, Bai Ke is specially invited to star, and the film "Tender Shell" starring Zhou Yiran is announced to be released nationwide on June 10.
The film focuses on Jue Xiao and Dai Chun, a pair of young lovers whose lives are in trouble, and tells a moving story of their brave love and mutual protection in the tortuous and rough fate after going through the test of reality.