Ai Faner's early report reading
Musk's tweets are prioritized 1,000 times better

WeChat responds to the internal test of "store delivery"

Tencent Video's latest response to Shanghai Consumer Protection Commission

Apple head display or will realize hand-eye remote control

Apple's 'buy now, pay later' service will evaluate borrowers

OpenAI hires ex-Google AI researchers

The ChatGPT fire may lead to another shortage of GPU graphics cards

💡 ChatGPT is not yet comparable to the original iPhone

The entire Meizu 20 series adopts a flexible straight screen

Aifaner ROG Gunslinger 7 Plus experience

Qualcomm Snapdragon X75 5G baseband chip released

Exploring the "reuse" of nucleic acid sampling kiosks in many places

Oat milk brand OATSIDE enters Mainland China

"Naishuihan" mobile game announced the first game version ChatGPT

"Holland Brother" confirmed to return to "Spider-Man 4"

Live-action version of "Saint Seiya" releases new trailer

Lady Gaga Reveals Harley Quinn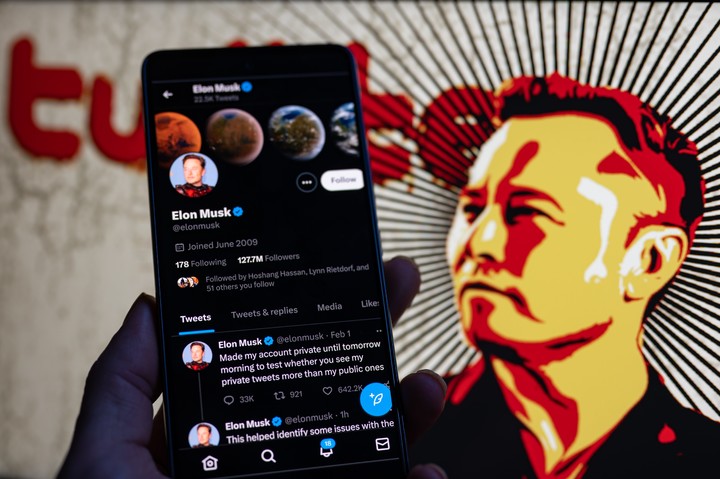 On February 15th, according to Platformer, due to dissatisfaction with his tweets about the Super Bowl (more than 9.1 million), Musk ordered 80 Twitter engineers to work overtime to develop a "power user multiplier (power user multiplier)".
This algorithm increases the priority of his tweets by 1000 times, and all tweets will automatically bypass the recommended timeline filter, ensuring that they are ranked higher in the timeline than others.
Platformer also reported that last week, one of Twitter's two chief engineers was fired, possibly because the engineer told Musk that the reading of Musk's tweets was declining, in part because people were less fond of him. interested.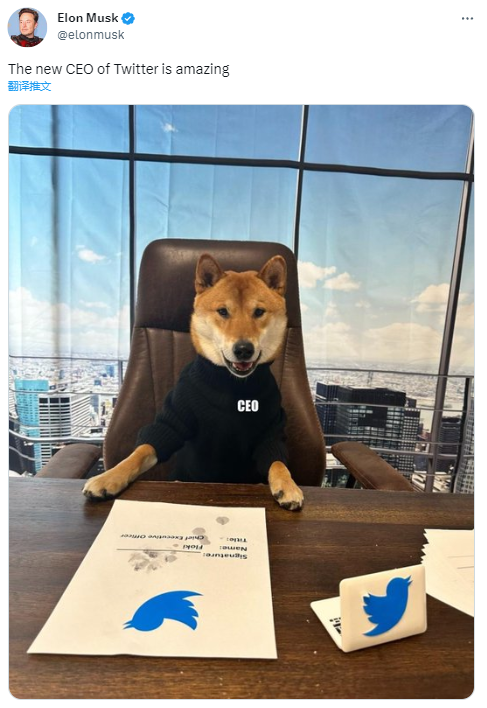 However, Musk said at the World Government Summit in Dubai on the 15th that it is expected to find a successor CEO for Twitter before the end of this year.
But on the same day, Musk tweeted again, introducing his pet Shiba Inu Floki and calling him the new Twitter CEO.
Source: CNBC & Dailyo & Platformer & Wanwan Finance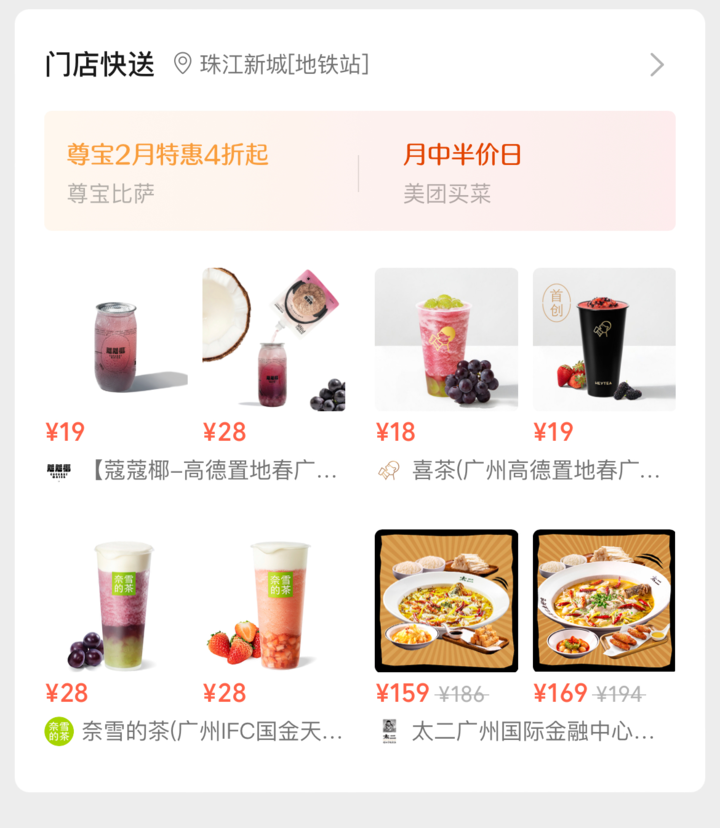 According to news on February 15th, in the mini program of the WeChat Discovery page, the store delivery section appeared for the first time. After entering, you can select nearby merchants according to the location. The merchant categories include food, tea, fresh food, and department stores. The delivery fee and starting price of each merchant will be prompted.
In this regard, WeChat replied: WeChat is testing the mini-program "Shop Delivery" service in the Guangzhou-Shenzhen area, aiming to help consumers find high-quality mini-programs that provide express delivery services nearby. " to experience.
Another insider of Tencent said: "The 'store delivery' service is designed to help consumers find high-quality mini-programs that provide fast delivery services nearby. The specific services and delivery performance are all undertaken by the merchant mini-programs, not Tencent. ."
It is understood that the first batch of open categories of WeChat's "store delivery" include food, tea, fresh food and department stores. Most of the merchants settled in are chain brands and cutting-edge Internet companies, all of which have offline stores or front warehouses.
Source: World Wide Web & Daily Economic News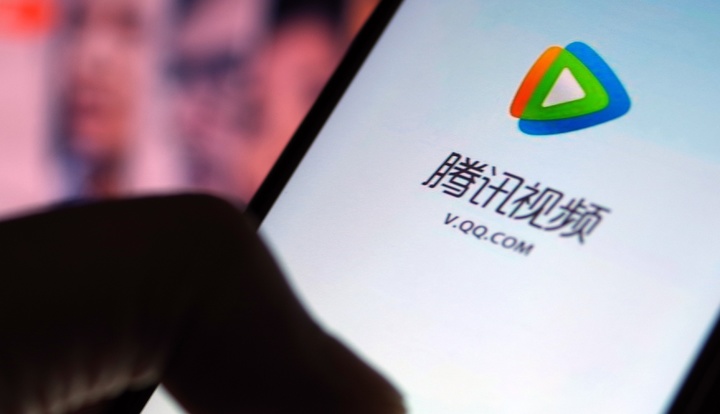 According to news on February 15, the Shanghai Municipal Consumer Protection Committee asked Tencent Video about the fact that Tencent Video users were banned due to multi-device login. In response to this, Tencent Video said:
"Based on the fact that the user has multiple devices, Tencent Video VIP supports login and use on 5 devices, and can watch on 2 devices at the same time.
In order to further improve the user experience, Tencent Video will optimize the interface. While reminding users that the number of logged-in devices exceeds the limit, it will also provide a convenient and clear device management interface, so that users whose accounts are in a secure state can unbind infrequently used devices. "
Source: Shanghai Consumer Protection Committee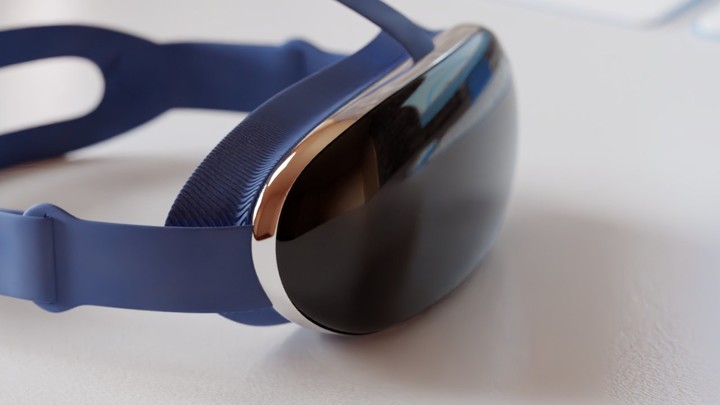 According to news on February 16, according to technology reporter Mark Gurman, Apple has once again postponed the release plan of the AR/VR headset, which is expected to be unveiled at Apple's Worldwide Developers Conference in June this year.
Apple has been working on the technology since around 2015 and at one point planned to launch the product last June. But it was pushed back to around January 2023, and then pushed back to a spring release. However, Apple intends to launch this product by the end of 2023 as much as possible, making it the star product of this year.
According to Mark Gurman, there are many reasons for the delay, involving hardware and software issues.
Rumor has it that users can control the headset with eye movements and gestures, such as selecting an app with one eye and launching it with a pinch gesture. But Apple is still working hard to perfect the interface design of this feature.
At the same time, Apple is still looking for a balance between battery life and product performance. Apple is said to have decided to use an external battery pack, placing the headset's battery in the user's waist or pocket.
Source: Macrumors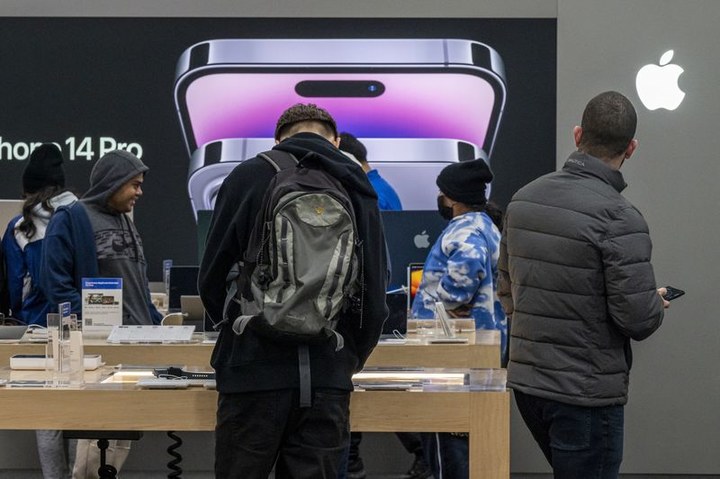 According to news on February 15, Apple has now begun to formulate relevant rules for the new financial service "Pay Later".
According to technology reporter Mark Gurman, Apple's "buy now, pay later" service will be based on the borrower's consumption history, the Apple device the borrower owns, whether to apply for an Apple Card credit card, and other bank cards associated with the Apple Pay account. To assess the borrower's eligibility for borrowing.
The service is currently being tested internally with Apple's retail employees and is expected to roll out "later in the next few weeks." According to Nanduwan Finance and Economics, Apple China's official customer service said that Apple has not yet learned of any related business in China.
Source: Foreign Media & Southern Metropolis Daily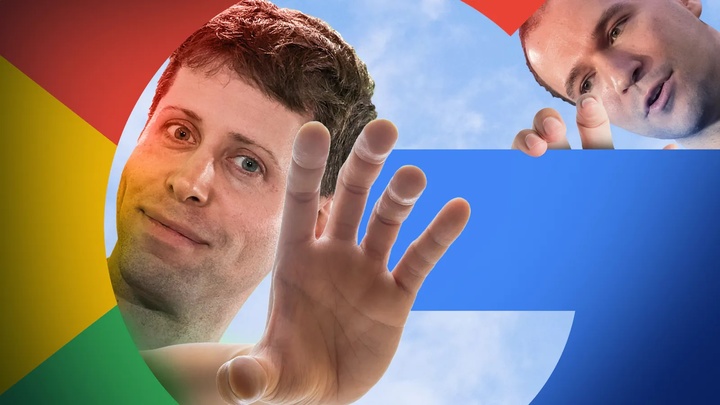 News on February 15, according to Information previously reported that OpenAI hired more than a dozen former Google AI employees in the months before and after the release of ChatGPT, and these engineers largely promoted the launch of ChatGPT.
Google's product strategy has become overly cautious and redolent, and some employees are planning to leave, according to two former Google Brain employees.
Another former Google Brain employee believed that the department's managers deprived some internal computing resources of the team, which affected the development progress. OpenAI's AI model can be trained for free on Microsoft Cloud.
However, in a recent earnings conference call, Google CEO Sundar Pichai also showed Google's new attitude: "You will see us become bold."
Source: The Information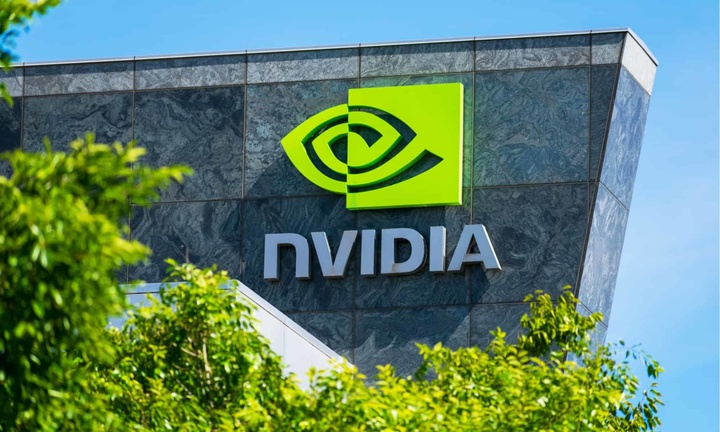 News on February 15, thanks to ChatGPT, Nvidia's stock has soared since the beginning of the year, becoming one of the best-performing stocks in the S&P 500 Index.
According to Korean media BusinessKorea, Samsung and SK Hynix's high-bandwidth memory orders have also increased significantly, and the price of the latest HBM3 solution has increased by 5 times.
According to FierceElectronics, ChatGPT is currently trained on 10,000 GPUs from Nvidia.ForbesIt is also reported that if ChatGPT is integrated into every Google search query, approximately 512,820 A100 HGX servers will be required, with a total of 4,102,568 A100 GPUs, and only server and network costs will require 10 billion US dollars.
With more and more companies participating, the global GPU graphics card may face a shortage again.
Source: TechWeb & Forbes
Nvidia CEO Huang Renxun recently called ChatGPT the "iPhone moment" in the development of the artificial intelligence industry in a speech.
For now, ChatGPT may not be on par with the original iPhone — AI still can't match human intelligence in terms of accuracy, creativity, or originality.
ChatGPT uses a language model to generate human-like responses, or best guesses based on word relationships it discovers by digesting previously written content on the Internet, or other forms of text.
Matthew Sag of Emory University points out that no matter how capable a system is, it is limited by its training data: "ChatGPT uses patterns and then tries to guess plausible content. It has no concept of facts, it synthesizes Things that come up often, sometimes ChatGPT will lie."
Sag noticed that ChatGPT gave accurate answers when asked about famous legal cases, but poorly when the questions got complex. Sag also said that ChatGPT never offered any original thoughts or insights.
Baird analyst Colin Sebastian said that the "big language" model used by ChatGPT is not new, and many technology companies have similar functions. He's also skeptical about the viability of consumer-pay services, citing high infrastructure costs and the fact that easier-to-use search engines can still provide more relevant answers.
Judging from early tests, ChatGPT is still a novelty, but it has not yet changed the rules of the artificial intelligence game in the way some (and many investors) believe.
Technological advancement is more iterative than groundbreaking, and ChatGPT cannot be compared to the original iPhone, at least not yet.
The point of view of this article comes from https://go.ifanr.com/3QNJGE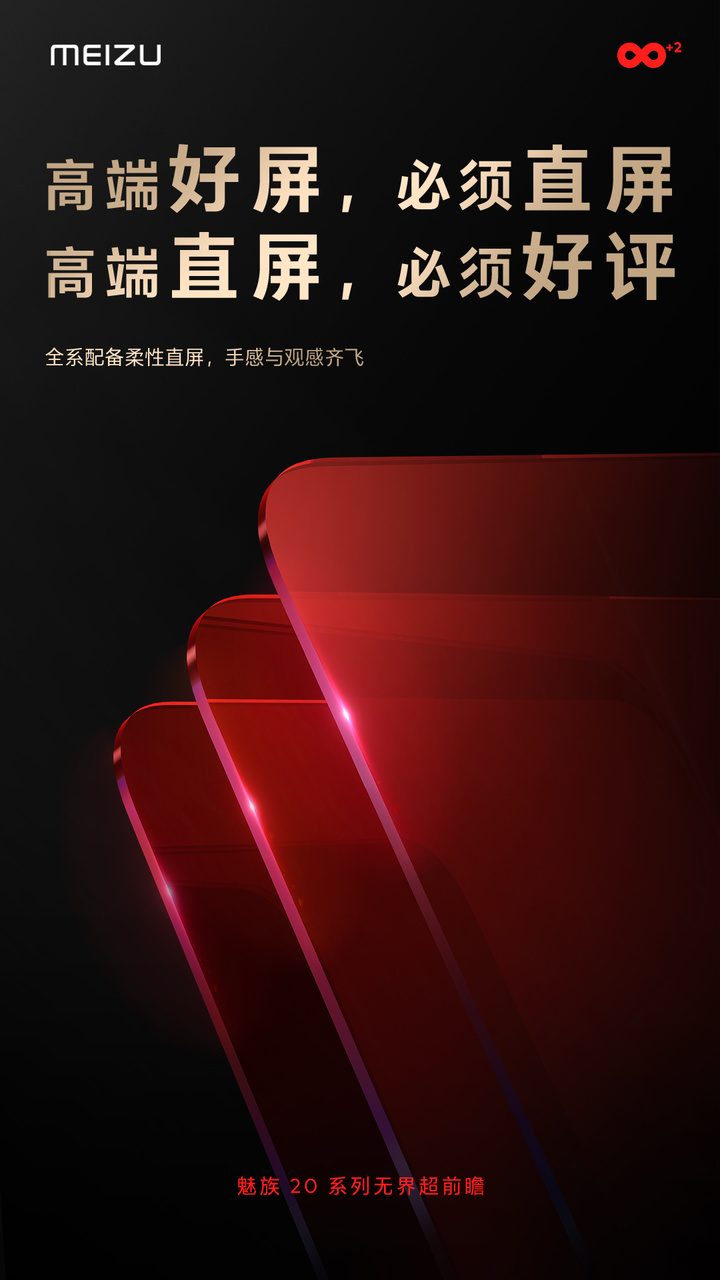 News on February 15, following the announcement yesterday that the Meizu 20 series will be equipped with the Snapdragon 8 Gen 2 chip, Meizu continues to warm up the new phone, announcing that the Meizu 20 series will all use flexible direct screens.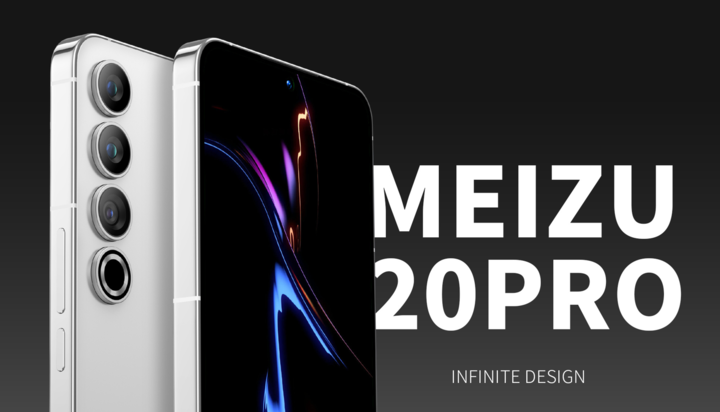 Judging from the existing news, the new Meizu 20 series will be equipped with a Snapdragon 8 Gen 2 chip, a rear vertical four-camera, and a front-centered digging screen.
Source: IT Home
After getting the ROG Gunslinger 7 Plus, we decided to do something different.
How can we make full use of this piece of light-chasing masterpieces like "Cyberpunk 2077"? 240Hz What about the gaming screen?
We set our sights on machine learning technology 👀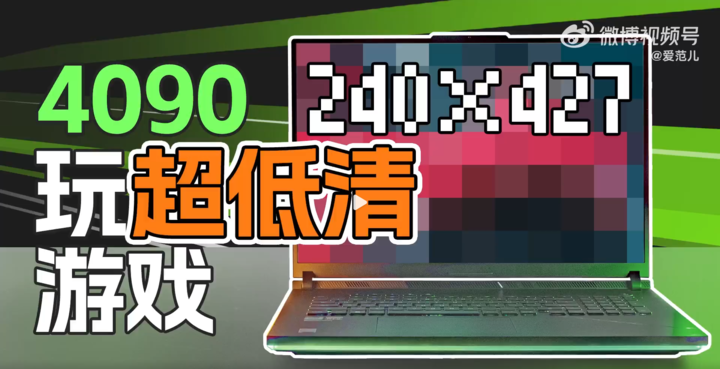 Click on the picture to jump to view the video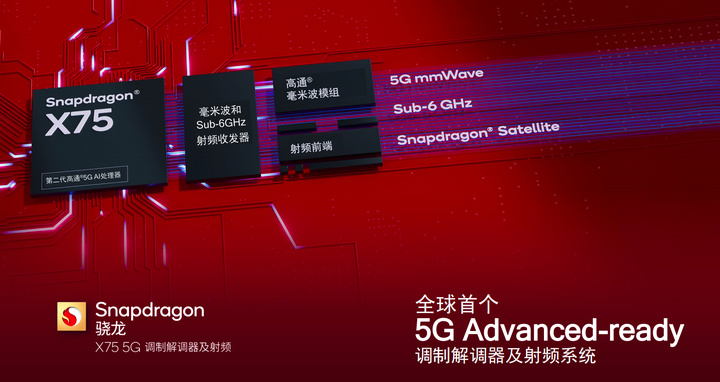 On February 15th, Qualcomm announced the launch of the Snapdragon X75 5G modem and RF system, which is the world's first "5G Advanced-ready" baseband product.
The Snapdragon X75 is the first modem and radio frequency system to use a dedicated hardware tensor accelerator (the second-generation Qualcomm 5G AI processor). Carrier aggregation and FDD uplink MIMO.
The third-generation Qualcomm fixed wireless access platform equipped with Snapdragon X75 is the world's first fully integrated 5G Advanced-ready fixed wireless access platform, which not only supports millimeter wave and Sub-6GHz, but also supports Wi-Fi 7 and 10Gb Ethernet capability.
The Snapdragon X75 is currently sampling, and commercial terminals are expected to be released in the second half of 2023.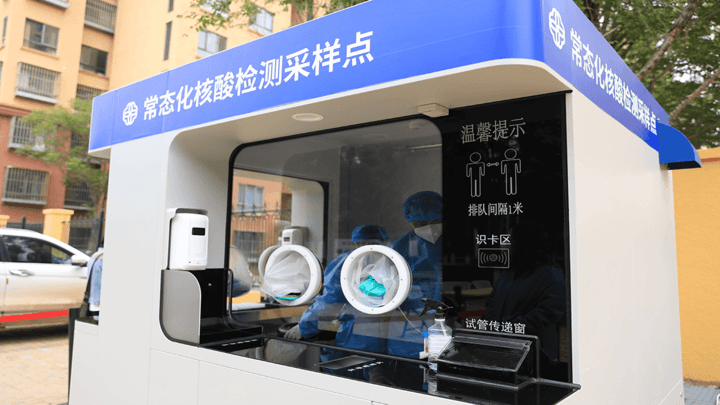 According to news on February 15, with the adjustment and optimization of epidemic prevention and control measures, a large number of nucleic acid sampling booths have withdrawn from the stage, and how to make full use of these resources has attracted attention.
According to the 21st Century Business Herald, Pinghu City, Jiaxing City recently launched a renovation plan for 100 nucleic acid sampling kiosks. At present, 12 "rider gas stations" transformed from nucleic acid sampling kiosks have been opened, and new facilities such as tables and chairs, water dispensers, and microwave ovens have been added. It is used by couriers, takeaway riders and other outdoor workers.
In addition, in Shenzhen, Shanghai and other places, many nucleic acid sampling kiosks have been transformed into "fever clinics" and "health stations" to provide residents with medical services. In Jinan and Suzhou, some communities transformed nucleic acid sampling kiosks into floating bookstores in view of the large number of teachers and students nearby. In some places, nucleic acid sampling booths have been transformed into market stalls, security kiosks, breakfast kiosks, employment kiosks, etc.
Source: 21st Century Business Herald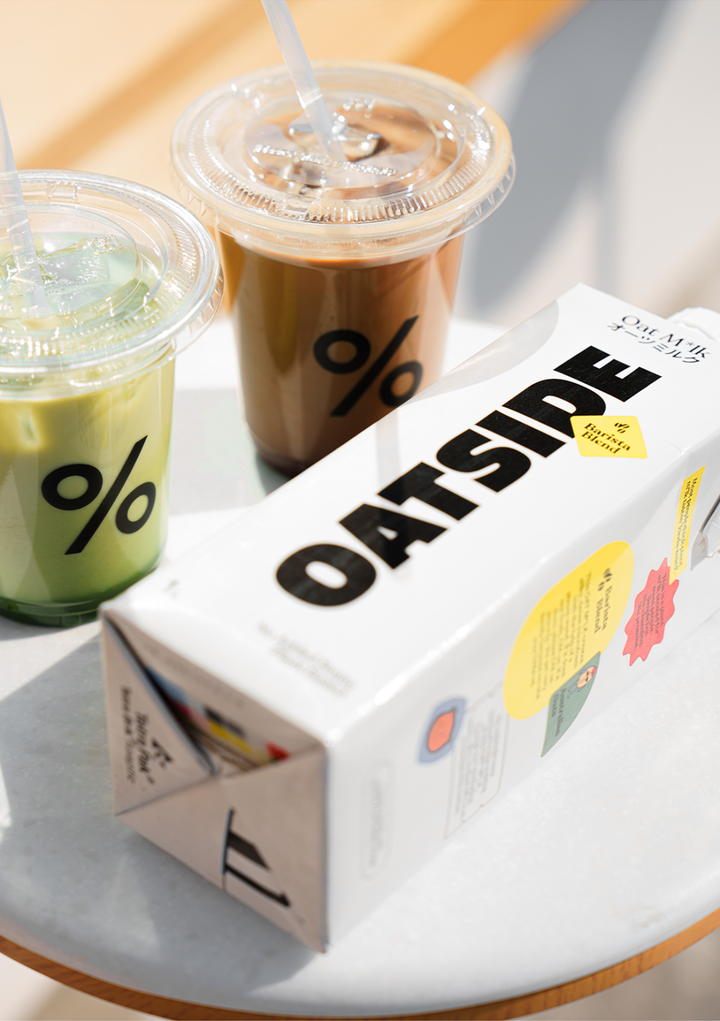 On February 15th, the Singaporean oat milk brand "OATSIDE" officially landed in mainland China, announcing that it has reached a cooperation with the coffee brand %ΔRΔBICΔ. %ΔRΔBICΔ's 65 mainland stores can buy coffee lattes made with OATSIDE.
OATSIDE currently has three products: Coffee Master, Chocolate Oat Milk, and Chocolate Hazelnut Oat Milk. Compared with other oat milks, it focuses on "more creamy, nutty, more balanced taste, and more suitable for Asian tastes."
In August 2022, OASIDE received US$65.6 million in Series A financing, and has currently cooperated with Starbucks, Tim Hortons and other catering brands.
Source: FoodTalks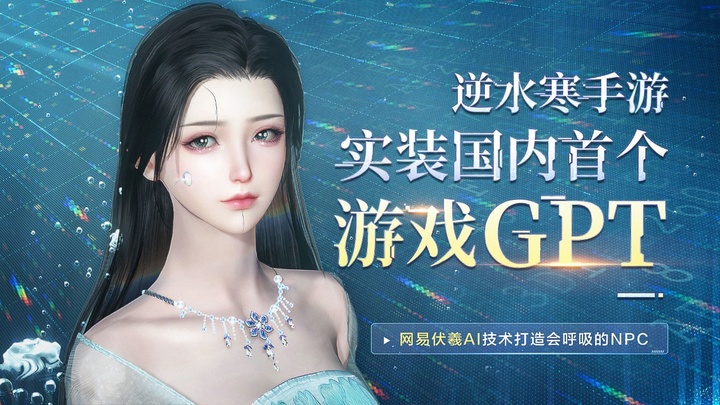 Click on the picture to jump to view the video
On February 15th, NetEase's open world martial arts mobile game "Naishuihan" announced the implementation of the first game version of ChatGPT in China, which allows smart NPCs and players to freely generate dialogues and give logical behavioral feedback based on the content of the dialogues.
According to reports, all dialogue texts, expressions, voices, and shots of intelligent NPCs in the game are freely generated by AI. Players can not only communicate with NPC by typing, but also communicate directly by voice.
Nishuihan official stated that under the blessing of "Nishuihan GPT", intelligent NPCs form a huge social network, and every behavior of players may produce a butterfly effect. If the player interacts with the NPC more actively with a sense of martial arts substitution, the NPC's acting skills will also improve.
Source: IT Home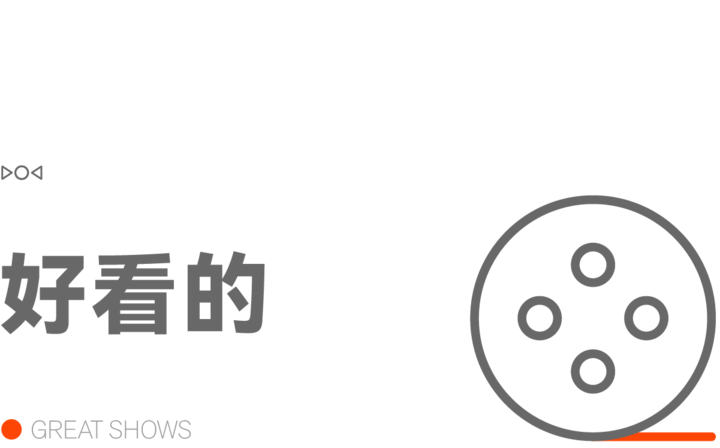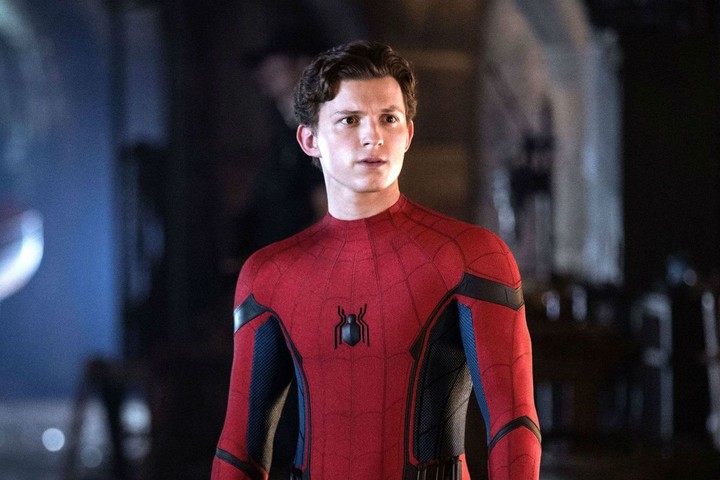 On February 15th, Marvel Studios CEO Kevin Feige said in an interview with the magazine that "Dutch brother" Tom Holland will return to participate in "Spider-Man 4", and the script of the film has already begun preparations:
"We have a story, we have big ideas, and our writers are working on it now."
In addition, Kevin Feige also revealed that "Deadpool 3" will be the first R-rated (restricted) movie in the Marvel Cinematic Universe. Harrison Ford's General Ross in "Captain America 4" will be promoted to America president.
Source: 1905 Film Network
Click on the picture to jump to view the video
According to news on February 15, the live-action movie "Saint Seiya: Knights of the Zodiac" released the latest trailer, and the film will be released in Japan on April 28.
The director of the film is Tomasz Bagiński, who has directed the Netflix animated version of "Zodiac Knight: Saint Seiya" and served as the producer of the American drama "The Witcher".
In terms of actors, Japanese actor Makensuke Nitta plays Seiya, Madison Eastman plays Saori Kido, and Sean Bean plays Mitsumasa Kido.
Source: Mtime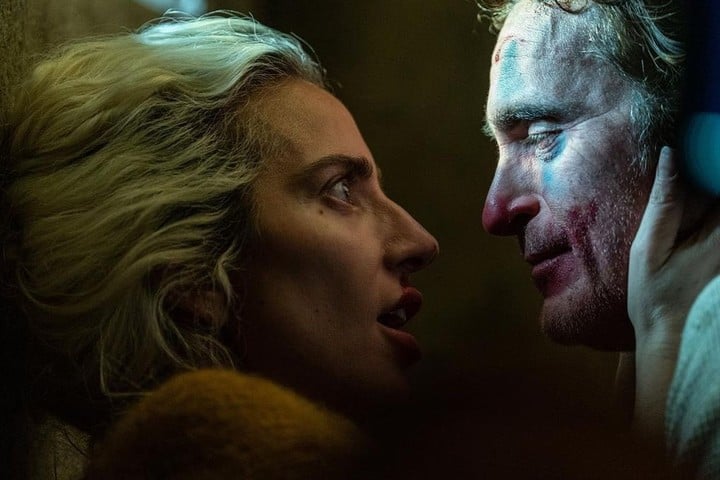 News on February 14, Todd Phillips, director of DC's new film "Joker: Binary Psychosis", released new stills of "Joker 2".
In the photo, Dr. Harleen Quinzel, the "Harlequin" psychiatrist played by Lady Gaga, made her debut. The film will focus on Gotham City's Arkham Asylum, and the title's "dyadic psychosis" means "shared madness", in which a person who suffers from the disease transmits delusional beliefs to another person.
The film is scheduled for October 4, 2024, and will depict the story between "Harley Quinn" and "Joker" in the form of a musical.
Source: Hypebeast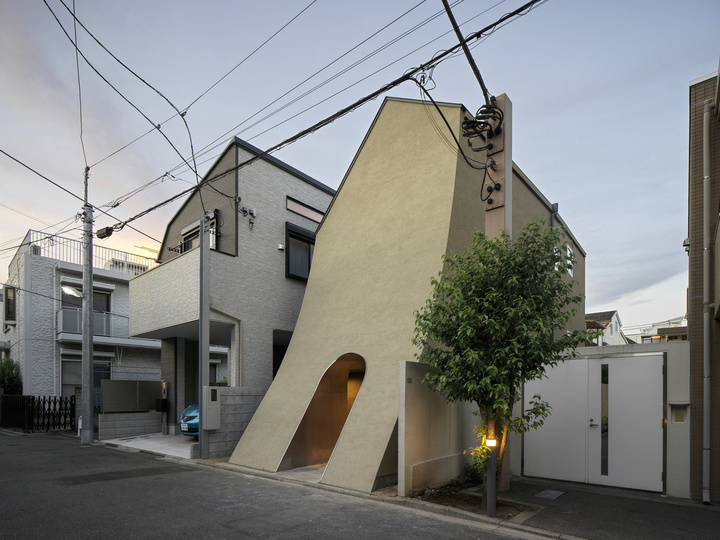 This wooden detached house built by studio Tan Yamanouchi & AWGL uses surreal sloping walls to bring people from reality into comics.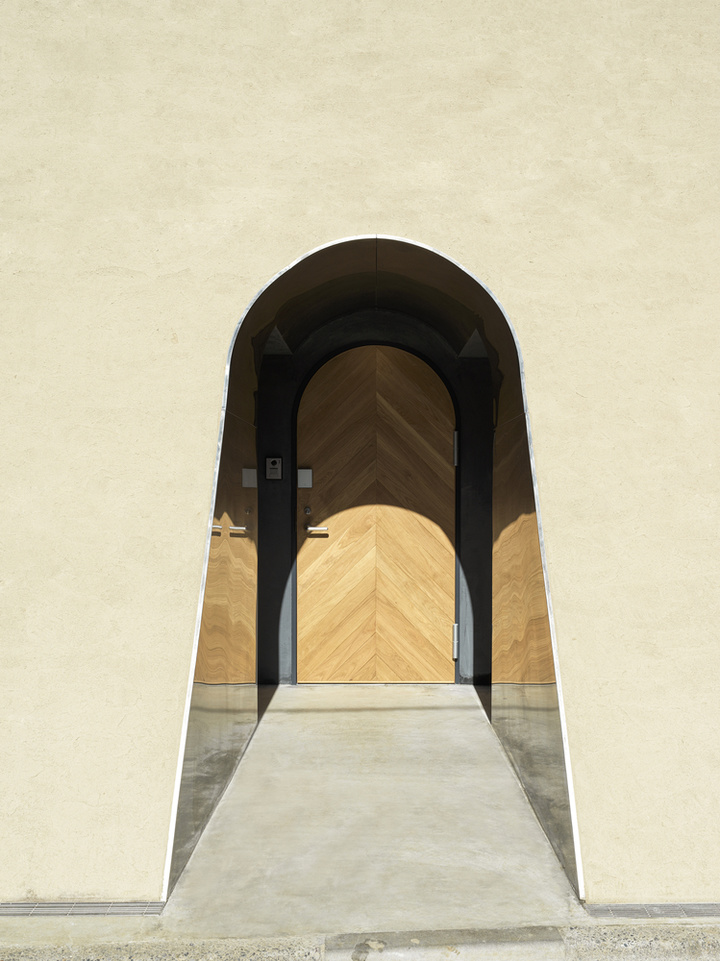 Inspired by "floating a few centimeters from everyday life"
During the epidemic, online production has become the mainstream of comic creation. Originally, cartoonists used to be their homes in the private field, and now they need to serve as studios, interview halls and other purposes.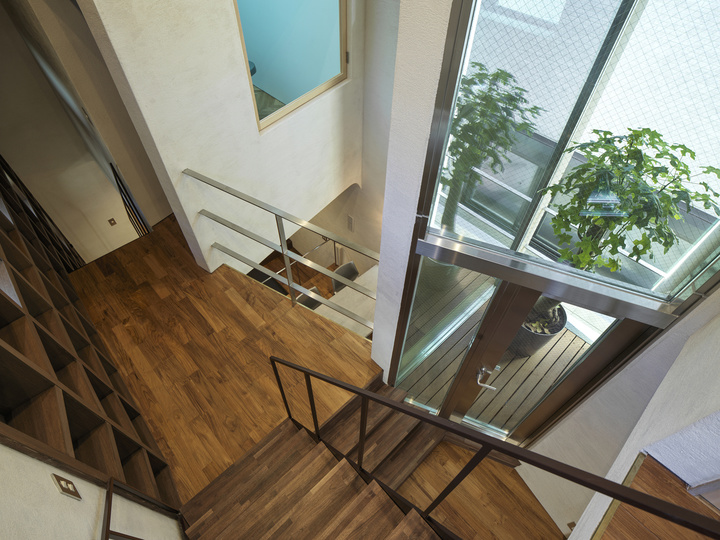 For this reason, the interior space of this house is alternately staggered, so that each area does not need to be separated by walls, and can easily display different effects to meet the different needs of private and public, while maintaining a harmonious style .