Liu Ruilin's post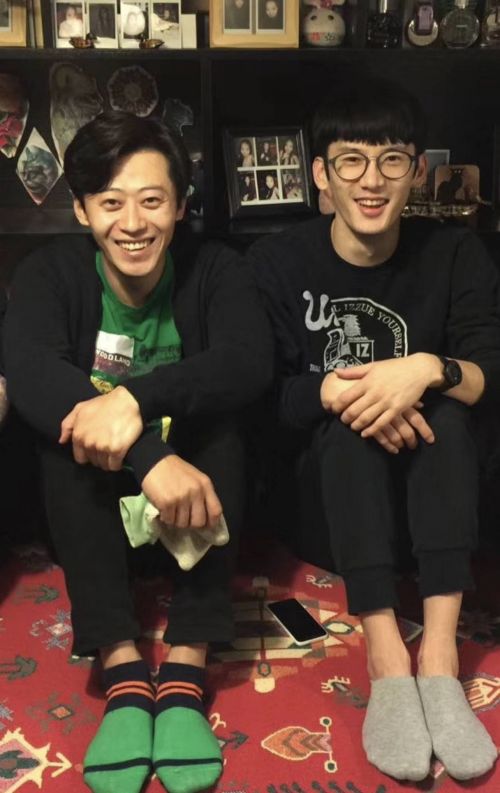 Liu Ruilin and Ji Dongran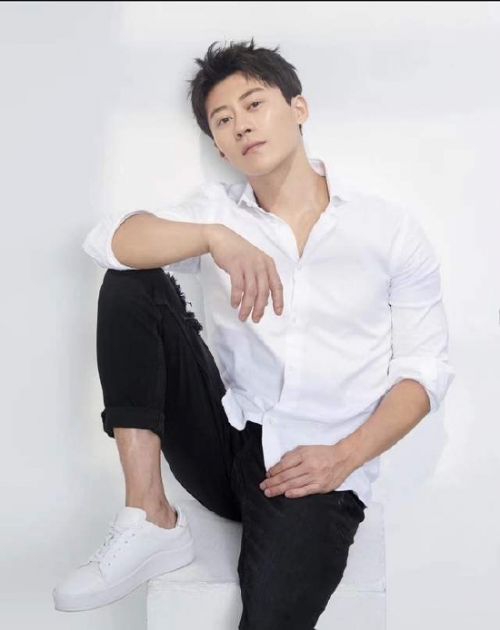 Ji Dongran
On June 28, actor Liu Ruilin published a long article revealing that his friend Ji Dongran passed away. The exact time, reason and method are unknown. It is reported that Ji Dongran is a mainland actor and graduated from the Beijing Film Academy. This year is only 37 years old. In 2016, starred in the TV series "Ancient sword strange Tan 2", playing Jin Sheng in the play. In the same year, he starred in "Wudong Qiankun" and played Lei Li, the second son of the Lei family. In 2017, starred in the TV series "I stand on the bridge to see the scenery", playing Jiang Daguo. In 2018, he starred in the TV series "Antique Bureau II", playing Liu Chenghuan.
Full text of Liu Ruilin's tribute to Ji Dongran:
In the picture, I am the first from the left and Ji Wei is the fourth from the right. Ji Wei (now renamed Ji Dongran) and I met when we were filming "Remember That Song of a Young Man". He played a famous old cannon from Sijiucheng in the play, and I admired that very much. Off-screen, he is my brother from the film school, a big boy in Beijing who was born in Yongwai. We have a very good relationship in the crew. Apart from the two of us, there are also the recording engineer and still photographer in the group. The four of us are congenial, and we are all from Beijing, so we became brothers. We are ranked according to age. Ji Wei is the second child. I am the fourth, and that's how our brotherhood for nearly ten years began.
I have always had a very good impression of the second brother. He is refreshing, and he has a good mood. When he smiles, he is sunny and evil. He has muscles. The mouth is not poor, but you can pick up whatever you say, no matter whether it is hurting him or having a serious chat, you can talk to you for a long time. He has a very poor memory. Every time he wants to say something to me, he has to recall it for a long time, and he often can't remember it. I always say that his muscles are in his brain, and he always says that he can crush it to death. Believe it or not.
When we are not filming in Beijing, the four of us will always get together to find a place to eat some shabu-shabu and drink some beer. For the first few years, I couldn't drink it, so I used soda to fill it up. Later, the second brother's house was demolished and moved to the suburbs of Beijing, and there were fewer gatherings with us in Beijing. But it's a coincidence that I've seen him all the time in filming over the past few years. In 2020, I will be filming "Miss Crow" in Wuxi, and he is also filming in Wuxi. We live not far away, and we work out and eat barbecue together every day; Taxi across the area, just to have a meal and chat with each other. At that time, he had a girlfriend and said to me, "Fourth, I feel settled down, and I think I'm going to get married." We were just walking around outside the mall, and I said, "Okay, I'll be the best man for you."
After so many years of filming, his career has not improved much, and the audience knows very little about him, but he has been persevering. In the past few years, I have a small grade, he has never opened his mouth to me and said, "brother, help me". I think in his heart, when I call him "Second Brother", he has to cover me. He thinks that there is no reason for the elder brother to ask the younger brother to help him. He will take care of everything by himself, and it is always a happy thing to share. Son, don't say anything that bothers you.
This time, too, I suddenly learned of his bad news from another friend late last night. After inquiring from various sources, it was confirmed that the second brother had left me. The exact time is unknown, the reason is unknown, and the method is unknown. I was crying and scolding him at the same time. After only half a year of not seeing him, he played with me forever. Isn't this pure and pure big XX! I have already made an appointment with my eldest brother and third brother. I will go back to work, and the three of us will go to his grave to scold him face to face, and scold him for being stupid.
Further reading: