Sohu Entertainment News (Hamai/Text) Data from the Lighthouse Professional Edition shows that as of June 7, 158 theaters in Beijing have resumed work, and the city's theater operating rate has reached 64%.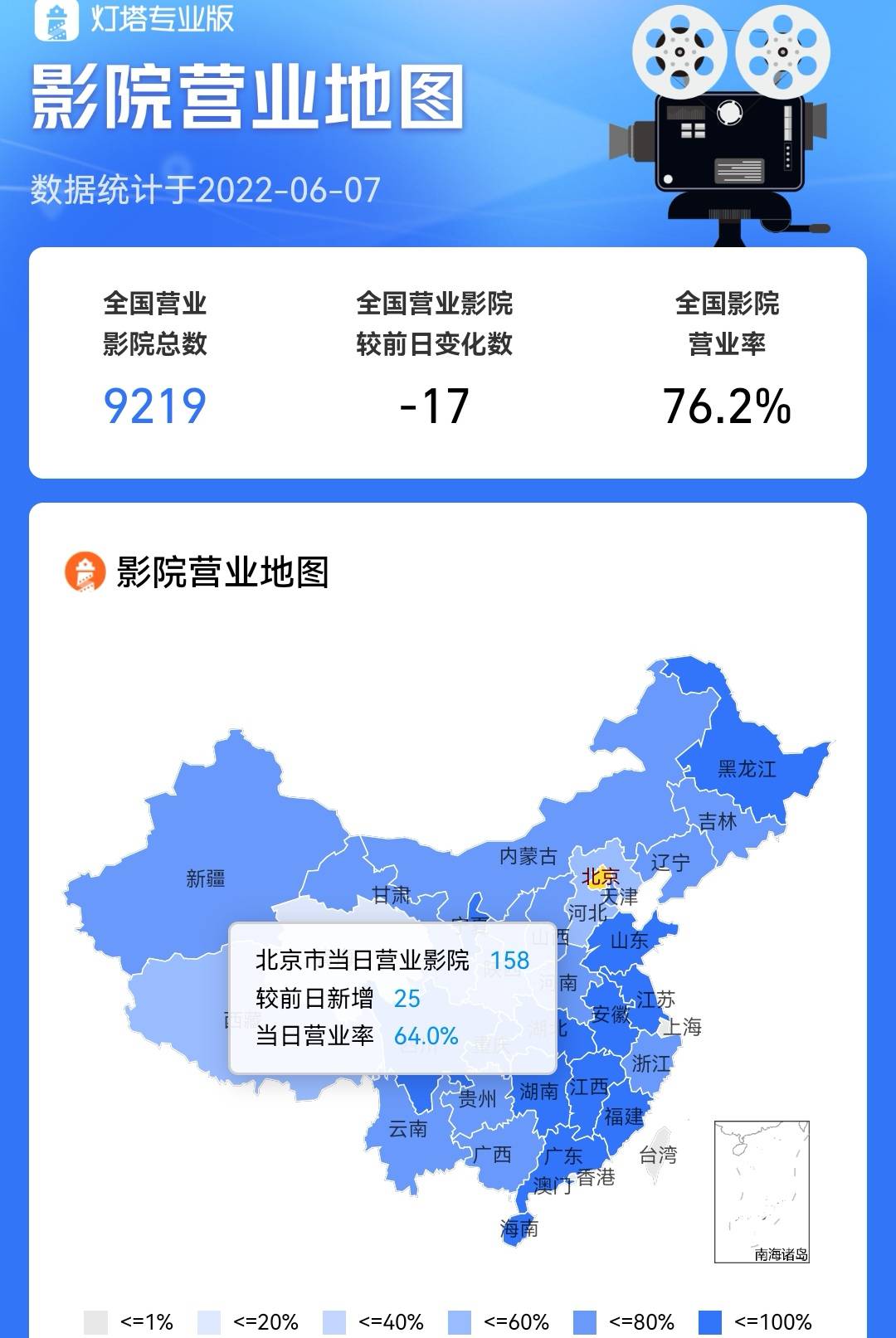 There are 9,219 theaters operating nationwide, with an overall operating rate of 76.2%. At present, cinemas in Shanghai and Qinghai are still closed.
On June 10, the Hollywood blockbuster "Jurassic World 3″ will be released. As of June 8, the total pre-sale box office has exceeded 26 million yuan, hitting the 30 million yuan mark.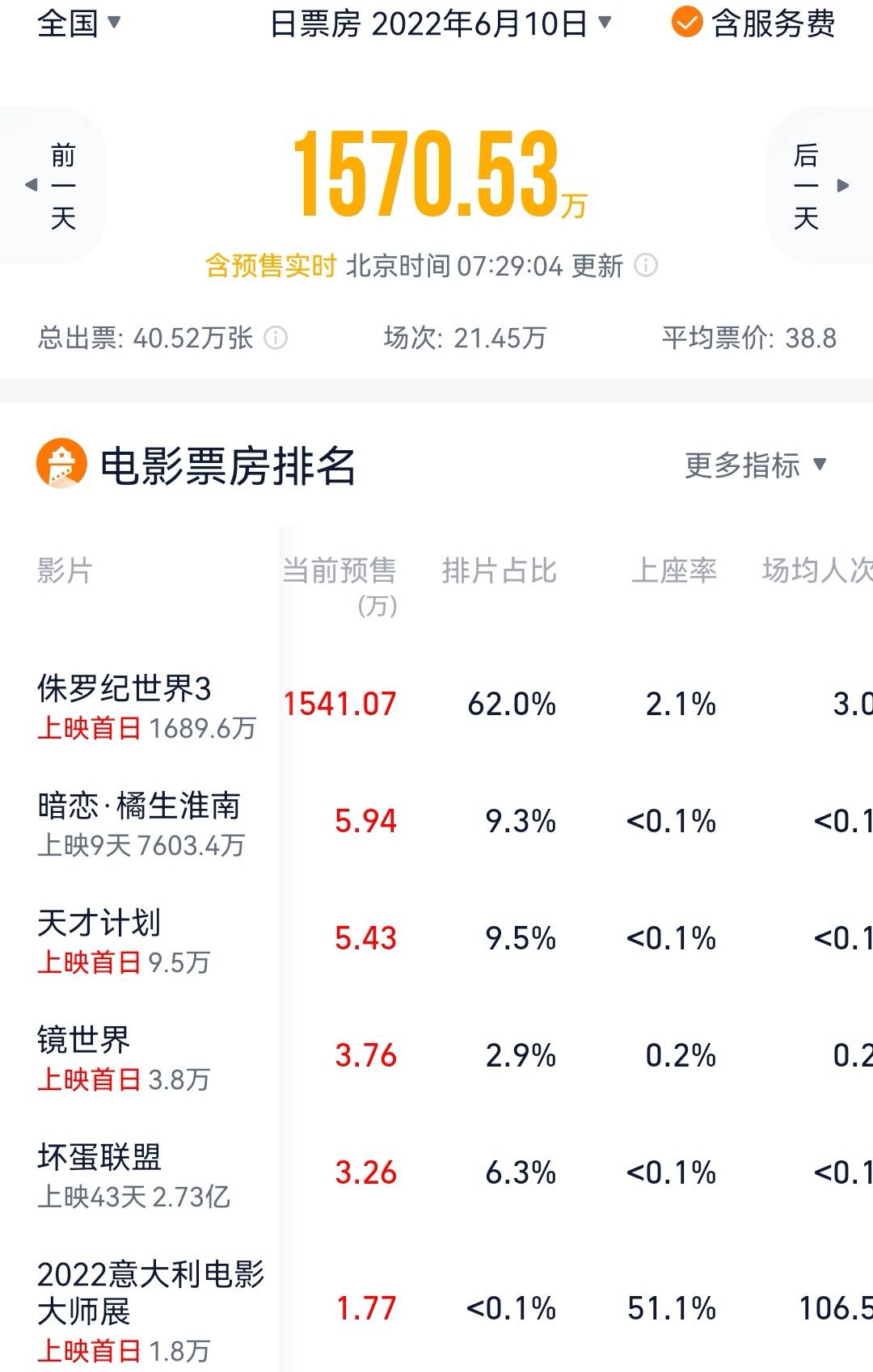 Among them, the pre-sale box office on the first day exceeded 15 million yuan, and the proportion of pre-release films was as high as 62%. Another imported new film, "The Genius Project", has the second largest share of pre-release films, at 9.5%.
With the gradual recovery of June Shadow City, more new films will be released. Produced by Lianrui, Hengdian Pictures, China Film, etc., "Life Events" starring Zhu Yilong has been set again. It will be screened ahead of schedule on June 19th and 23rd, and will be officially released on June 24th.
Return to Sohu, see more
Editor:
Disclaimer: The opinions of this article only represent the author himself, Sohu is an information publishing platform, and Sohu only provides information storage space services.