[The Epoch Times, January 20, 2023](Reported by Epoch Times reporter Ma Weifen) Jacky Cheung released a new song after three years. Today (20) is the New Year's Eve, Jacky Cheung said happily: "It's been almost ten years since I took a New Year's photo. I'm very happy. I take this opportunity to wish everyone a happy new year and good health. Next year is the Year of the Rabbit. I wish you all the best of luck." Rabbit raised his eyebrows angrily!"
During the epidemic, Jacky Cheung revealed that the most common thing to do is to practice songs alone. When he encounters a new song he likes, he will go to the recording studio to record it. He can also release stress by singing. In the new year, Jacky Cheung injected new energy into everyone with the solo version of "Let the Street Lights Sleep at Sunrise". He also took this opportunity to wish everyone a happy new year.
"Let the Street Lamps Sleep at Sunrise" has a chorus version, so why did you have the idea of ​​a solo version? Jacky Cheung said: "I just like this song very much! The first time I heard this song, I told composer Eric Kwok and lyricist Lin Ruoning that I hope I can sing this song. Maybe it's because the song name is another one with me. The earlier work "Let Love End at Sunrise" is very similar, and it has an inexplicable intimacy, like a continuation."
"Looking at the lyrics carefully, there is a meaning of powerlessness but hope to persevere. It is very close to my current state of mind. Of course, I like the melody very much." So after getting the approval of the composer and lyricist, Jacky Cheung finally got his wish. Reprise the song as a solo version.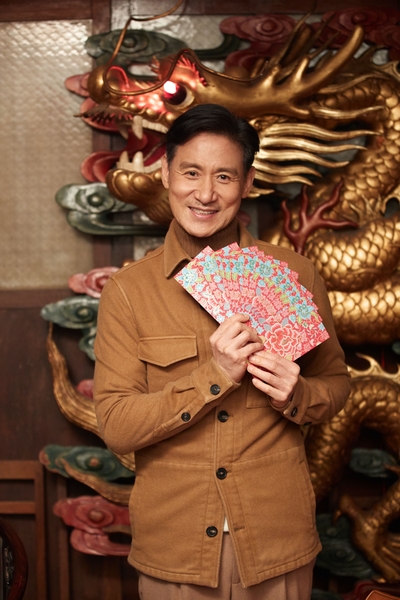 To this end, he invited his concert partner Wu Qinglong to re-arrange the music, and slowly brought it in with a simple piano sound, allowing him to sing his inner "Let the Street Lights Sleep at Sunrise", encouraging himself while showing Give you new feelings! "It's enough to turn on the lamp of a stranger for a while." I hope that every street lamp will glow and glow, illuminating every night before sunrise. "
Jacky Cheung said that people will always encounter adversity, "Since we can't escape when we are frustrated, we should learn to face it, and our mood can definitely change our destiny." It's easy to say, but in real practice, you need to learn to change your state of mind, feel life again, and learn to let go in order to gain more.
Editor in charge: Liu Yuhan