On the 17th, the animated film "Thirty Thousand Miles of Chang'an" exposed the trailer of "Raising the Sky".
The trailer depicts the style and spirit of the prosperous Tang Dynasty for the audience. From the brightly lit market and wine alleys to the vast wilderness with strong winds, the brilliant scenes of the Tang Dynasty's Kaiyuan prosperity come into view one by one with the lens of the film. The well-known great poets Li Bai and Gao Shi made their debut in the trailer. The line "You and I are in such a prosperous age, we should be Dapeng", which is reminiscent of Li Bai's famous line "The Dapeng rises with the same wind in one day, soaring to 90,000 inside". This version of the trailer will be released along with some film clips in the Spring Festival file, and the audience can feel the poetry and magnificence of the film first on the big screen.
The film tells the story of a few years after the outbreak of the Anshi Rebellion, the Tubo army attacked the southwest, and the Tang Dynasty made Gao Shi unfavorable in the battle. Chang'an was in danger. The film takes the magnificent life experiences of two great poets, Li Bai and Gao Shi, as well as their friendship as the plot thread; at the same time, many famous poets, artists and patriotic generals who are well-known in history will also appear in this film, and jointly compose a picture This is an epic group portrait scroll of the Tang Dynasty.
Stills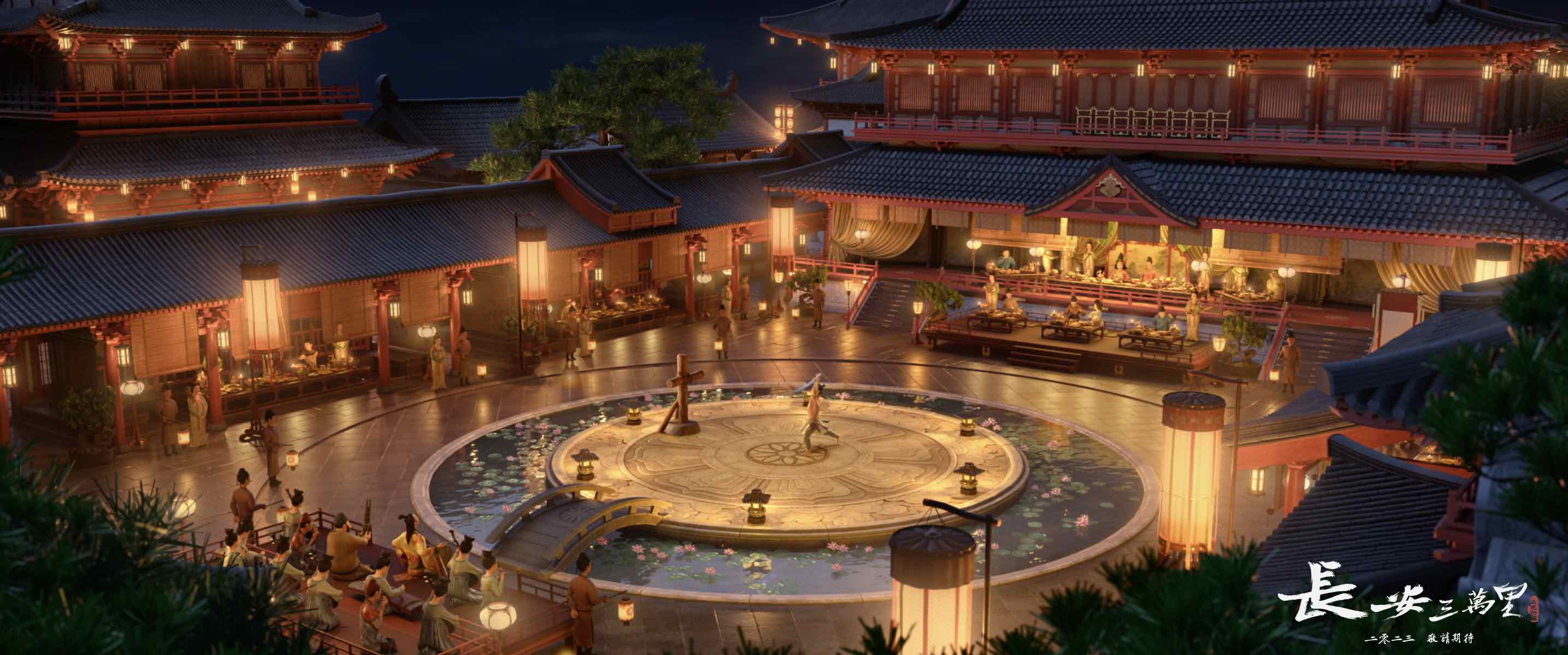 Stills
It is reported that "Three Thousand Miles of Chang'an" is the opening work of the "New Culture" series of light-following animations. The film will use animation to present portraits of poets of the Tang Dynasty represented by Li Bai and Gao Shi and classic poems of Tang Dynasty. With a thousand-year history, the audience can appreciate the beauty of poetry and culture.
The movie "Thirty Thousand Miles of Chang'an" will be released nationwide in 2023.