Produced by Tuxie Culture,Li HuixingAs a producer,Yuan ZheProducer, 13-episode poem selection-style antiquity network micro short series directed by Zhang Heng "Mountain and Wild"Recently, the first trailer was released and it is expected to go live this year.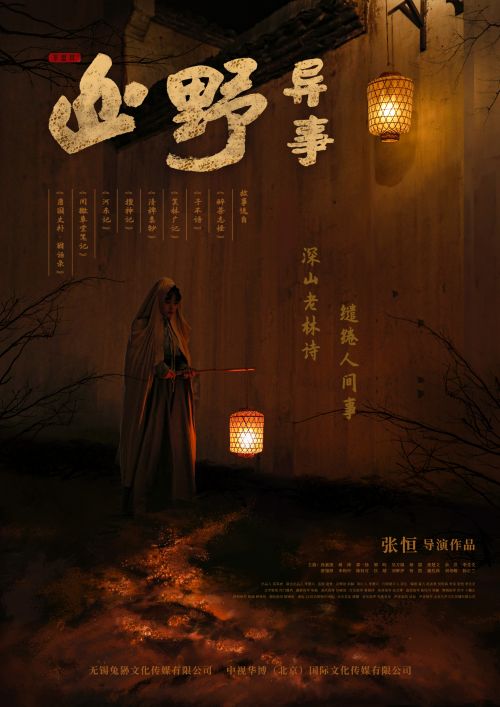 The main poster of "A Strange Mountain and Wild"
"Unexpected Mountain and Wild" is the first period costume drama of the micro-short drama label "Bu Si Yi", based on many Chinese classical novels such as "Zi Bu Yu", "Laughing Lin Guang Ji", "Yuewei Cottage Notes", "Drunk Tea Zhiguai" and many other Chinese classic novels. , Tells the story of Chinese classical ghosts and monsters between thirteen mountains and wilds: the tears of the uncorrupted female corpse turn into pearls to help the kind woodcutter, the innocent fox and the scholar's ​​suspicion, the peculiar friendship between the girl who escapes the war and the mountain god, and the courage The interesting confrontation between the big scholar and the little demon in the old house, the scholar strayed into the world of monsters because of a difference in thought… Every ghost story reflects the interest and magnificent imagination of Chinese classical culture.
Zhang Heng, the director of "Unexpected Mountains and Wilds", also served as the director of photography for the movie "Once Upon a Time in Tropics", which was released not long ago. He said that, unlike the stylized light, shadow and atmosphere that "Once Upon a Time in the Tropics" showed the audience, I hope to tell stories with poetic and classical Chinese aesthetics through "A Strange Mountain and Wild".
It is reported that "Unexpected Mountain and Wild" has won outstanding works and best fantasy short films at the 7th "Roots to China" Chinese Film Competition, Indie Short Fest, IndieX Film Fest, Top Shorts Film Festival and other domestic and foreign film festivals. 22 awards and nominations including the best short comedy.
.