Autumn Tears – Guardian of the Pale
Origin: USA
Release: 24.03.2023
Label: The Circle Music
Duration: 01:11:18
Genre: Neoclassical

---
At first glance, classical music and metal don't have much in common. But if you take a closer look, you will find a lot of similarities. The dynamic songwriting and the penchant for theatrical staging are just two of them. Incidentally, this is not an opinion, but a fact that is supported by a scientific study, HERE read, from the year 2016 is underpinned.

Why is that important? Quite simply because the neoclassical genre also appeals to one or the other metalhead for the reasons mentioned. And in this genre, the Americans count from Autumn Tears one of the best-known representatives for years. The whole thing is not a band in the usual sense, but the composer's studio project Ted Tringo. On the latest work Guardian of the Pale With more than 70 minutes of playing time and around 70 participating musicians, there is no doubt that a lot of heart and soul went into the music.
Big emotions
The double album combines more voices and instruments than can be listed in a reasonably compact review. Despite the many contributors, which probably made the creation process a complex management project, all the songs sound as if they were made of one piece and – very importantly – don't get tangled up in overly complicated arrangements.
Overall focus Autumn Tears namely on the creation of a deliberate, but in parts nevertheless bombastic atmosphere, whereby they of course demand the listener's fullest attention. Neoclassic music isn't easy listening for car rides or house cleaning, it's a genre that wants to capture not only the ears but also the heads and hearts of its fans.
The Pulse in the Sky is a good example of HERE can you listen? In this and many other songs on Guardian of the Pale it becomes clear that the entire emotional range of classical music creations can be packed into a few minutes – if you only know how to do it. And here makes Autumn Tears so soon no one before anything.
Complex yet catchy
Although the songs all have a similar structure, they still convey different emotions. On the one hand, this is due to the changing voices, but also to details in the song structures. Of Wind, Water and Sand shows HERE For example, how cleverly used percussion instruments and piano melodies can combine all sorts of bombast and a cautious mood at the same time.
The only real criticism of the double album is the long playing time. Sure, this isn't a problem for listeners with an affinity for the genre, but casual listeners will most likely start drifting away after around two thirds and no longer pay attention to the compositions. This is also due to the fact that there is a bit of a lack of variety towards the end of the work and that what is presented has already been heard a short time ago – albeit arranged a little differently.
But that's whining on a high level, because the musical niche of neoclassical music isn't aimed at radio suitability anyway. But on high-quality music, which can be complexly structured, but is still far away from the self-sufficient tinkering of some bands that have taken up the cause of the term "progressive" and at the same time make music for themselves and their ego, but not for their listeners play. With this approach Autumn Tears nothing in common, why Guardian of the Pale probably sounds just as convincing.
---
Conclusion
Autumn Tears deliver with Guardian of the Pale produces a work of interest to both neoclassical fans and newcomers to the genre. The double album unites more musicians than many multi-day festivals and still sounds compact and largely catchy. Bombast and tranquility go hand in hand here and open-minded Metalheads shouldn't have any problems following a part of the way. 8 / 10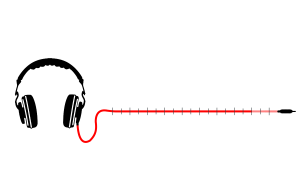 Line Up
Ted Tringo – Composition, Piano, Text
Caroline Joy Clarke – vocals, composition
Darren Clarke – vocals, composition
Soroush Abedi – composition, arrangements, production
Ffion Elisa Williams – Gesang
Tamar Singer – Gesang
Dawn Desireé Smith – Life
Severndeo – Violine, Cello
et al
Tracklist
CD 1
01. Old Tree
02. Of Wind, Water and Sand
03. A Requiem For Each New Day
04. Daydreaming In Ash Fields
05. Lunatic Poetry
06. Still The Wonder Lingers
07. Lavender Mist
08. Sublimity
09. The Clairvoyant
CD 2
01. The Sound of Withering
02. Radiant Blood
03. The Stain Beneath The Skin
04. The Pulse in the Sky
05. As If We Were Never There
06. And There Rises From Somewhere
07. Guardian of the Pale
08. The Widowtree (CD Bonus)
Links
Facebook Autumn Tears
Bandcamp Autumn Tears
---
Also on Soundmagnet.eu
Album Review – Blind Guardian – The God Machine
Interview – Nanowar of Steel, Asked by Gatto Panceri 666
Live Review – Twilight Force / Seven Spires / Silver Bullet – Winter Wonder Tour 2023
Cool article? Discuss with us on Facebook!