Original title: Can Asian force observer Martine Rose succeed Virgil Abloh?
Author: 1626 Trend Selection
After a lapse of two years, Martine Rose once again appeared on London Fashion Week and officially released the 2023 spring and summer series show. Louis Vuitton CEO Michael Burke appeared on the scene, which made the show gain unprecedented attention afterwards.
"I'm just interested in different types of people, and I'd love to hang out with people on the edge who are in the corner, in the shadows." Here comes her 'observation' design style.
  Martine Rose Spring/Summer 2023 Collection
  A Probe into the Continuation of the Concept of 'Social Identity'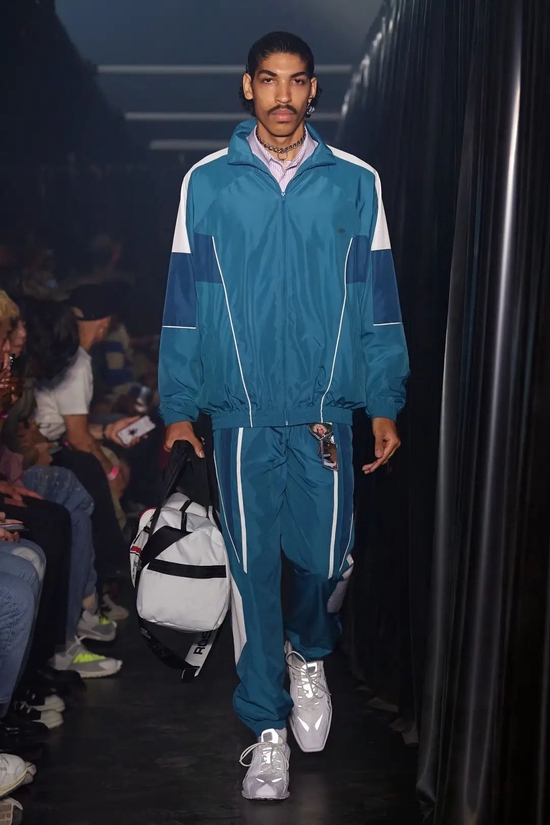 Back to the theme of this show,Martine Rose She once said: "Anyone can provide me with inspiration", and the Spring/Summer 2023 show is more like a tribute and retrospective to her past experiences.
In it, one can see the shadows from the 'Wide Boy' from the Spring/Summer 2019 and 21/21 collections, as well as the 'Blokecore' style from the Fall/Winter 2018 and Spring/Summer 2021 collections, and even the similarities to Demma Gvasalia can be captured in the details Cut for a silhouette.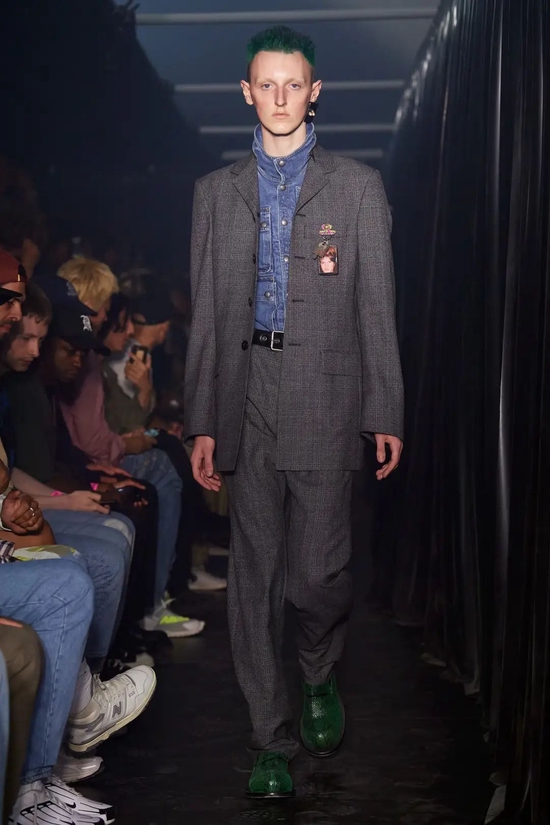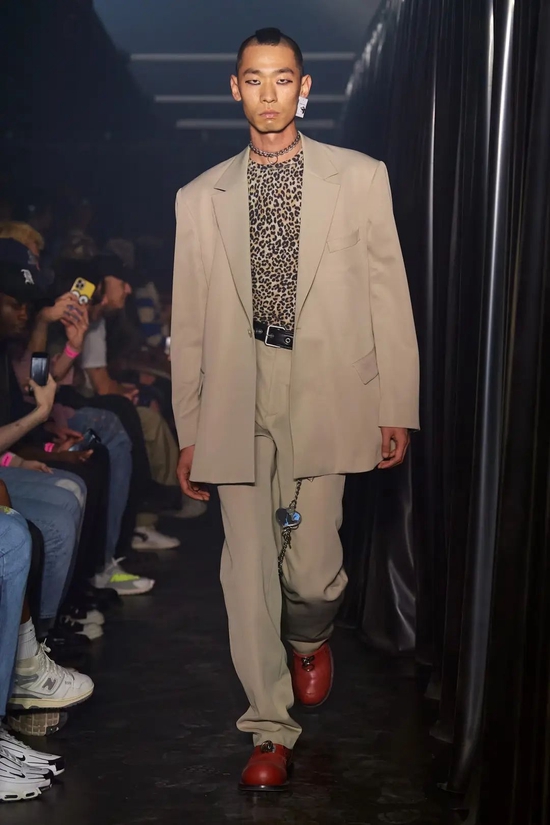 Against the backdrop of the global lockdown of 2021, people staying at home are beginning to doubt the practicality of fashion.
Martine Rose uses innovative online marketing methods for her favorite'Wide Boy'The characters have been reinterpreted, and this style has continued into the 2023 spring and summer show. 'Wide Boy' is Martine Rose's exploration of the concept of 'social identity', which can be traced to her fondness for inviting people from different communities to walk the catwalk.
In the Spring/Summer 2023 show, Martine Rose also invited non-professional models to help out, wearing well-fitting clothes, creating an incredible viewing experience for the fashion professionals under the stage, which is also a fulfillment of Martine Rose's Sentence: "Clothing is just a tool for you to express yourself".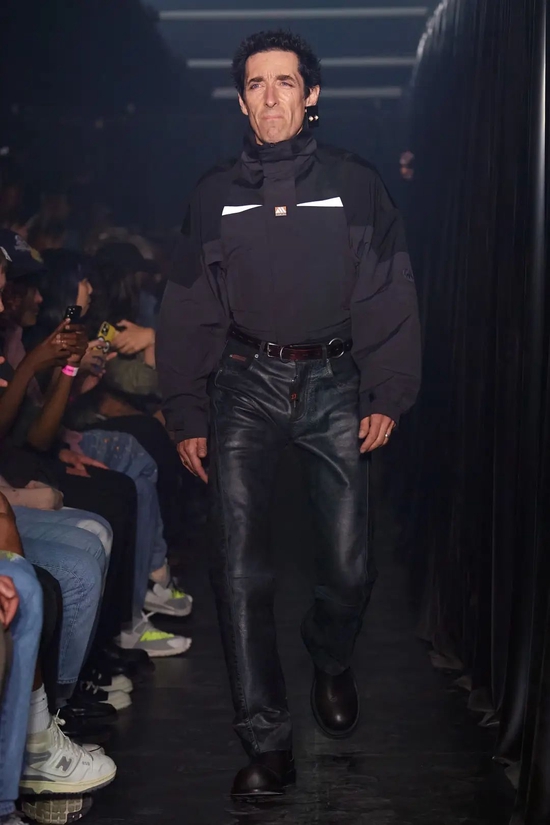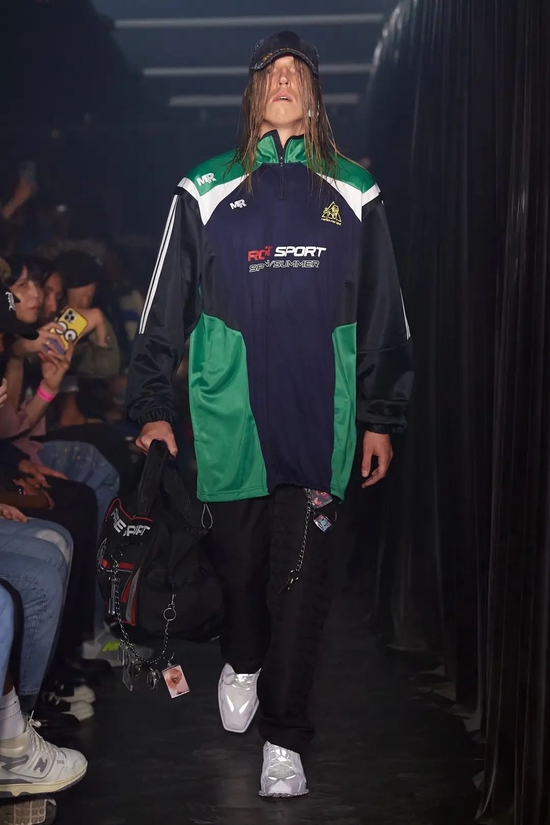 On the 2023 spring and summer show, Martine Rose also brought back the 'Blokecore' style that has recently become popular on overseas TikTok. Speaking of this style that emerged in the 1990s, football fans will not be unfamiliar. In colliding with rave culture, Martine Rose found a new energy for football style.
In the 2018 autumn and winter and 2021 spring and summer shows, the football uniform released by Martine Rose has become a god-level item in the hearts of 'Blokecore' style players, and this season, she brought a kind of fusion with 'haute couture'. 's new sportswear for effortless, effortless fashion.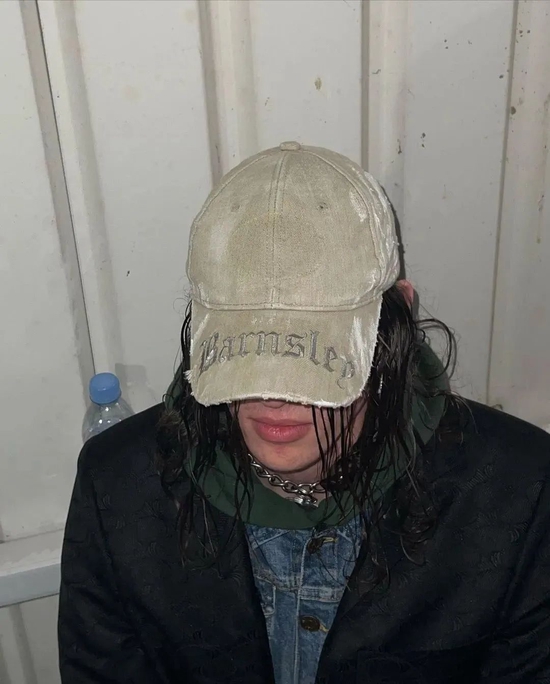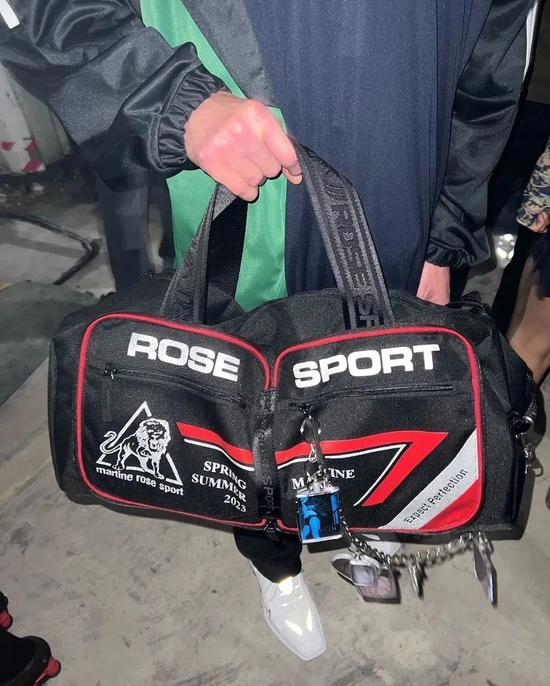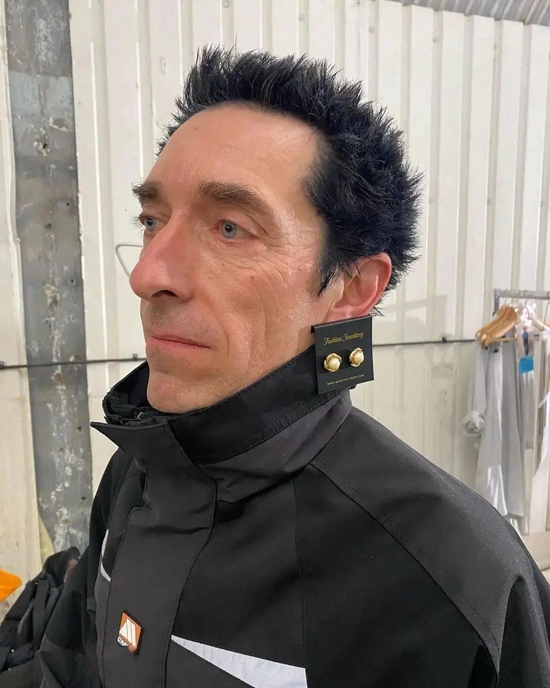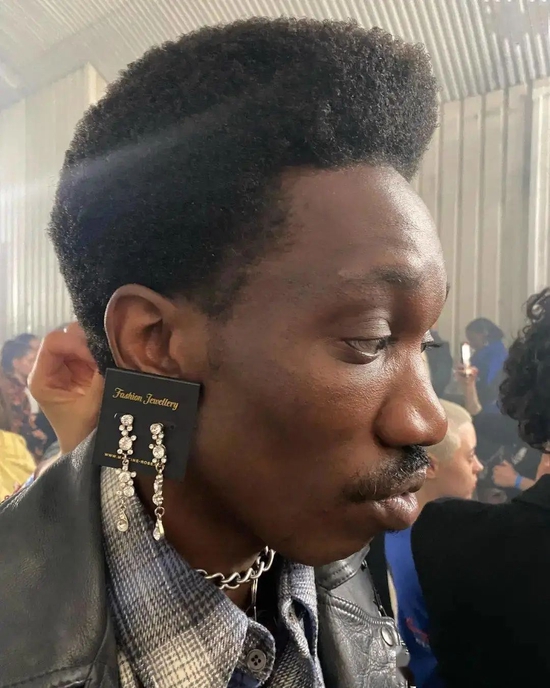 As one of Demma Gvasalia's right-hand partners, Martine Rose's experience as a Balenciaga menswear consultant has also become a crucial factor in determining her style.
This season, Martine Rose pays homage to Balenciaga's inclusive and playful clothing brand through subtle language, whether it's oversized silhouettes, shoulder pads and other design details, or similarly styled sportswear. At the same time, Martine Rose cleverly uses some ingenious 'cheap accessories' to let her style get rid of those 'elite groups' and return to the 'marginal groups' who are really immersed in subcultures.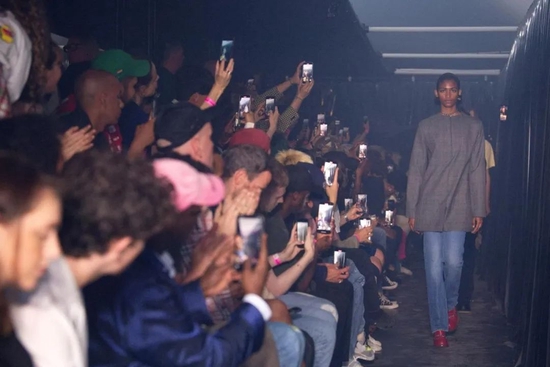 It is worth mentioning that the 2023 spring and summer show kicked off at Vauxhall in South London.
One of the few thriving gay communities in London, Vauxhall has been a stronghold for the subculture for the past decade. In this show, Martine Rose used black latex curtains to surround the hazy space, allowing the subculture models wearing silhouettes to echo the venue, creating an immersive cultural paradise.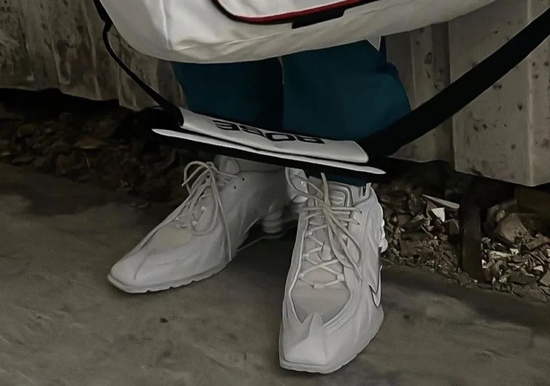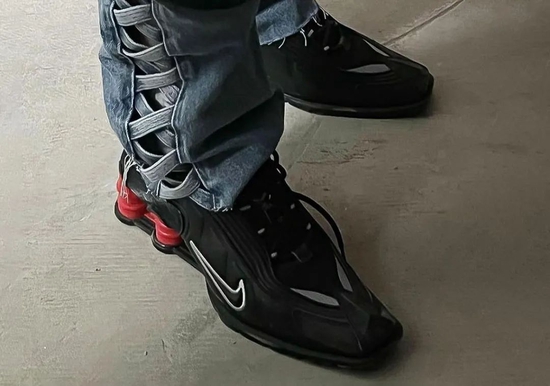 Martine Rose x Nike Shox MR4
In addition, the Easter eggs buried on the 2023 spring and summer show also made Martine Rose fans excited.Michael Burke, CEO of Louis Vuitton Attending the show, the outside world has a wide-ranging discussion about whether Martine Rose will take over for Virgril Abloh.
Including its debut on the runway, the combination of leather shoes and sneakers to create a Martine Rose x Nike Shox MR4 joint single product is also particularly eye-catching.
  Continued focus on subcultural groups
  Is she the best candidate to replace Virgil?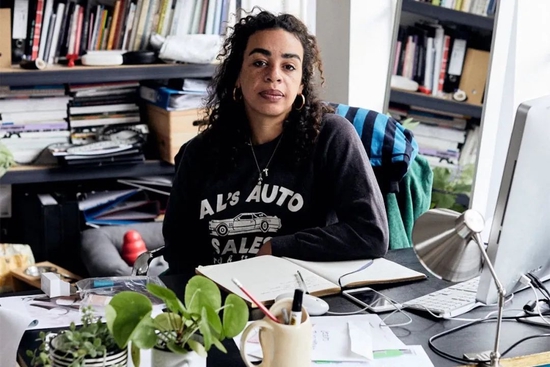 Martine Rose
Looking back on Martine Rose's career, from the beginning of the brand's creation in 2007, no one cared, to being appreciated by Demma Gvasalia, becoming the new favorite of trend players. The success of Martine Rose is an impact of postmodern fashion aesthetics on tradition.
As a chronicler of subculture stories in London, when we try to trace the aesthetics of clothing created by Martine Rose, it comes from the subculture system.'community'and'Revolt'It has become a topic that cannot be avoided. The former is the inspiration for Martine Rose, while the latter has become its unique brand gene.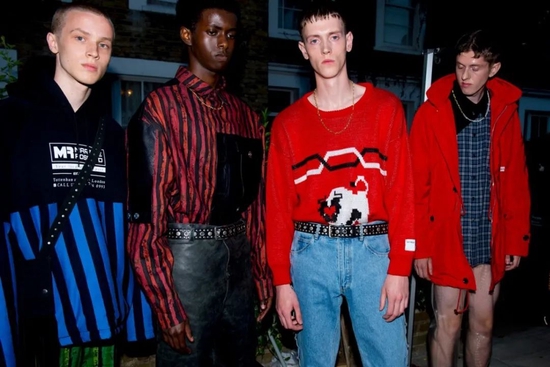 Martine Rose Spring/Summer 2019 Collection
"I'm driven by a constant curiosity about the way we see things, the way we see ourselves, the way we dress, what fashion means, and the challenge of how we see ourselves in the fashion industry. Curiosity is at the heart of everything. "
Attention to youth subcultural groups has always been one of Martine Rose's propositions, and her unique personal experience and growth background have also provided her with a steady stream of inspiration.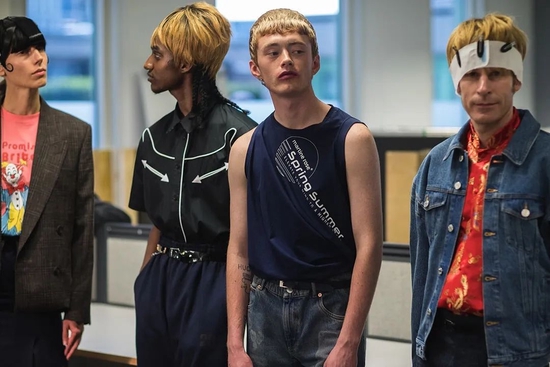 Martine Rose Spring/Summer 2020 Collection
Martine Rose, who grew up in a new immigrant family background and grew up in a South London with a strong subcultural atmosphere, both gave her a lot of inspiration. Martine Rose was influenced by her brother at the age of 14. She loves music and is keen on club culture. While deeply influenced by rave culture, she is also influenced by the unique fashion outlook of various marginal figures.
Martine Rose, who is rooted in subcultural groups, is well aware of the unique and deep cohesion in subcultural groups, which is why she will create with this as the core, perhaps because of these experiences, Martine Rose has always permeated a kind of both. Retro and futuristic vibe.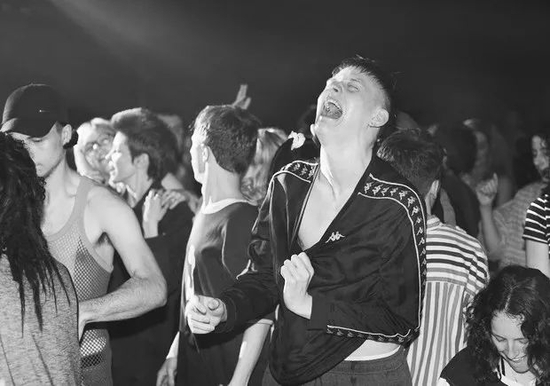 Rave Culture Film Manic Beats (2019)
  'Rebellious'As one of the innate temperaments of the subculture, it has also had a profound impact on Martine Rose. Whether it is from her choice of the show, the model, or the final presentation in the design, it can be seen. Martine Rose usually likes to hire informal models, and the location of the show is placed in scenes that can be seen everywhere in daily life. The sense of authenticity that can only be presented by integrating fashion into daily life is the romance she endows with clothing design.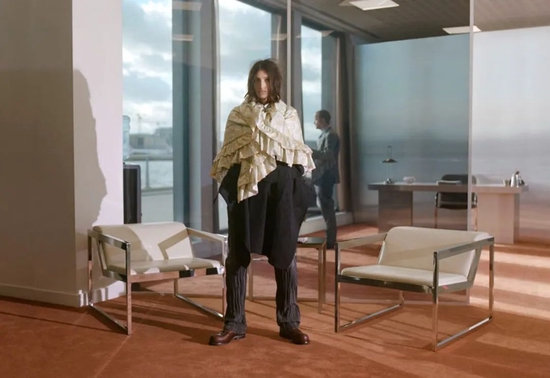 Martine Rose Fall/Winter 2022 Collection
When we analyze Martine Rose's design style, the blurred gender boundary is also one of the propositions that cannot be avoided.
"Why I hate gender-neutral clothing is because I think it's too boring. I like seeing girls in men's clothing and I like seeing boys in women's clothing, but that doesn't mean it's unisex clothing. "
Martine Rose has a co-ed design team, so creating a piece of clothing that is suitable for anyone or any gender is the ultimate goal of Martine Rose. At the same time, Martine Rose combines fashion and everyday scenes with more digestible, avant-garde and pragmatic items, presenting a unique clothing aesthetic.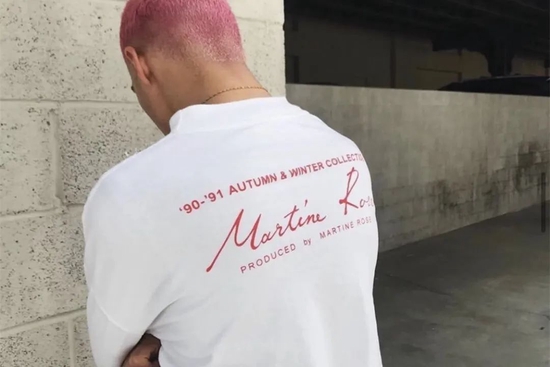 After leaving Balenciaga in 2017, Martine Rose restarted the brand of the same name and won several fashion awards with an extremely rapid attitude. With its high-quality tailoring and unique design language, it has gradually established a brand reputation while gaining the attention of the fashion circle. Looking back on his fashion history, his focus on subcultures and youth groups is very similar to Virgril Abloh's experience.
Virgril Abloh draws materials from skateboards, graffiti, art, and DJs, and delegates the voice of fashion to the hands of street youth; while Martine Rose has taken a different approach, starting from niche cultures such as British rave culture and LGBTQ+ groups as a breakthrough, creating something that is close to everyday life. Wear aesthetic clothing items.
In recent years, Martine Rose's ability to create explosive styles can also be commendable. Signature T-shirts, retro jerseys, square head Loafers, knitted sweaters, jeans, etc. are all sought after by many high-end trend players, as the most influential at the moment. of black female designers,Martine Rose succeeds Virgril Abloh at the helm Louis Vuitton also has great possibilities.
From the excavation of subcultures to the crowding of niche cultural groups, Martine Rose's potential is beyond doubt, as to whether Martine Rose will eventually take the helm Louis Vuittonwe don't know, but we still have reason to believe that her in-depth discussion and confrontation of culture will continue to have a profound impact on players who love youth culture and rebelliousness.