The Palme d'Or goes to "Triangle of Sadness": the most important award of the 75th edition of the Cannes Film Festival was won by the Swedish director Ruben Östlund.
The protagonists of this great film are two models invited to take part in a luxury cruise together with a bizarre group of characters. Everything seems pleasant at first, but a catastrophic event will turn the journey into a nightmare adventure, in which every hierarchy will eventually be turned upside down.
Divided into three chapters, the film opens by showing a long conversation between the two protagonists around a bill to pay, continues with the remarkable part aboard the super yacht and ends on an island where the roles will suddenly reverse. a profound satire on the contemporary world that fully deserved this coveted award: it is a film that we will talk about for a long time, capable like few others of making us reflect on the times in which we live.
It is the second Palme d'Or for Östlund
It is the second Palme d'Or for Östlund, already winner in 2017 for «The Square».
Grand Prix, Best Director and Jury Prize
The Grand Prix of the Jury went ex aequo to the acclaimed "Close" by Lukas Dhont, the Belgian director who had already won the Caméra d'Or for best first film on the Croisette in 2018 for "Girl", and to "Stars at Noon" by Claire Denis, a film that, on the other hand, received very little applause from the experts present at Cannes. The award for best direction saw Park Chan-wook triumph for "Decision to Leave", a film in which the South Korean author (known for big titles like "Old Boy") mixed noir and melodrama. The Jury Prize was awarded ex aequo to "EO" by the great Polish author Jerzy Skolimowsky, a co-production between Italy and Poland, and to "The eight mountains", a co-production between Italy, France and Belgium, based on the novel by Paolo Cognetti and directed by Belgian directors Felix van Groeningen and Charlotte Vandermeersch.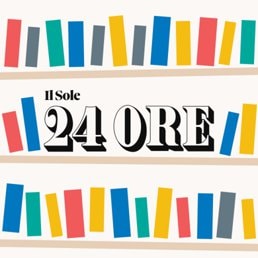 Actress, actor and other awards
The award for best female interpretation went to the Iranian actress Zar Amir Ebrahimi for Ali Abbasi's «Holy Spider»; the one for the best male interpretation to the South Korean actor Song Kang-ho for Hirokazu Kore-Eda's «Broker». The best screenplay is that of Tarek Saleh for "Boy From Heaven", a film set in Egypt and centered on a merciless battle to take the place of the Great Imam. Special Prize for the anniversary of the 75th edition of the Cannes Film Festival to the Dardenne brothers, present in competition with "Tori et Lokita" and winners of two career Golden Palms: in 1999 for "Rosetta" and in 2005 for "L ' enfant. "Finally, it should be noted that the Caméra d'or for best first feature went to the American" War Pony ", the debut of Gina Gammell and Riley Keough.