Source: Caijing Network
Author: Meng Lingjin
2022-01-11 13:51
Meng Lingjin / Text
What kind of chemical reaction will the three different styles of fashion brands, fast fashion and luxury brands have?
Recently, Yeezy Gap announced on its social platform (Instagram) that it will cooperate with Balenciaga to launch a multi-party joint series Yeezy Gap Engineered by Balenciaga, and announced a new series of logos.
Image Source:Yeezy Gap Instagram
According to official information, the first product of Yeezy Gap Engineered by Balenciaga will be announced in June this year. At the same time, Yeezy Gap said in a public statement, "Yeezy founder Kanye West's vision is to integrate the most influential contemporary designer (Demna Gvasalia, Balenciaga's creative director) and the American classic brand Gap into each other."
Regarding the addition of Balenciaga, some industry insiders analyzed: "It can be seen from the previous cooperation between Balenciaga and Gucci that the brand has been seeking breakthroughs in product creativity."
In fact, last year, Gucci and Balenciaga, two brands that emphasize personal style, attracted attention from both inside and outside the industry when there were rumors of cooperation, and the popularity of the joint series between the two parties has remained high.
Different from the internal cooperation of luxury goods, Yeezy Gap Engineered by Balenciaga's tripartite joint venture not only breaks the barriers of luxury goods, trendy brands and fast fashion, but also allows consumers to obtain products with creative designs of luxury brands through lower prices.
From the brand point of view, Yeezy, which is sought after by fashionistas; Gap, which wins by price, and the luxury brand Balenciaga will attract different groups of consumers through joint cooperation and expand the brand consumption circle.
From the point of view of consumers, while ensuring the cost-effectiveness of products, they can also seek international brand reputation to stimulate the desire to buy.
Although the success of co-branded products will bring new consumer groups to the brand, Yeezy and Gap's hooded sweater has also achieved the highest single-day sales in the history of Gap.com.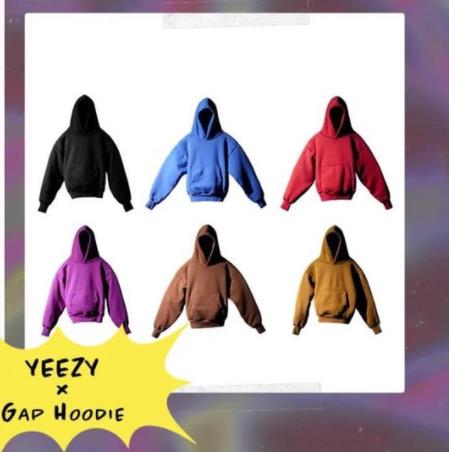 Image Source:Yeezy Gap Instagram
However, Gap's latest financial report revealed the current situation of the group's poor performance. Its third quarter performance report for fiscal year 2021 showed that the group had a net loss of US$152 million during the reporting period, while in 2020 and 2019, it made a profit of US$95 million in the same period. and $140 million.
In addition, in July last year, Gap also closed its direct stores in the United Kingdom and Ireland, and then in November, Italian fast fashion clothing retailer OVS announced the acquisition of all Gap stores in Italy.
Perhaps, for Gap, which has no strong brand and product endorsement, traffic is fleeting, and it is not a long-term solution to only rely on the explosion of cooperative models to reverse the brand situation and change the brand image in the minds of consumers.